A few weeks ago we were sitting at our kitchen table when I said to Carol, "We have Disney stuff in every room of the house except the kitchen. Why don't we have it here too?"
She raised a single eyebrow and gave me that look . . . you know the look that every wife in the world has perfected?
The look that asks the silent question, 'Are you blind or just plain stupid?'
She pointed in this direction . . .
I got up and took a closer look at the shelf on the wall . . .
Then she pointed down, just a bit lower . . .
I took another close look, this time at the cabinet with the lamp . . .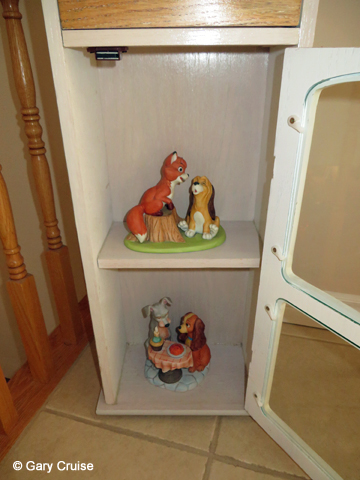 Next she pointed at the tea cart beside the sliding door . . .
I found this on the bottom shelf . . .
Ooops — is it possible I was wrong?
Then Carol stood up and started opening doors and drawers. Not a word was spoken but the message was loud and clear! Our kitchen is full of Disney stuff!
Let's take a peek at some of it.
A Disney Tea Pot, cups, salt and pepper shakers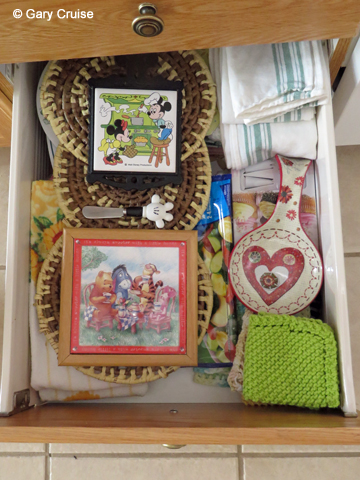 Disney Trivets in a drawer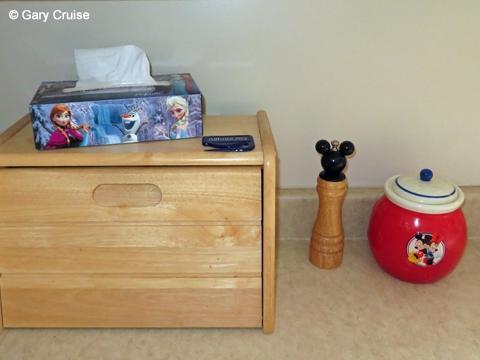 A Disney Cookie Jar and Pepper Mill beside the bread box
How could I have forgotten the mugs I drink coffee from every morning?
Disney Towels on the stove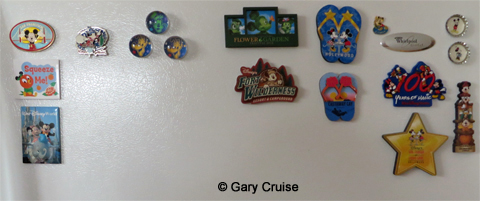 Disney magnets on the refrigerator
Carol even pulled a few things out and arranged them on our kitchen hutch so I could take a few pictures!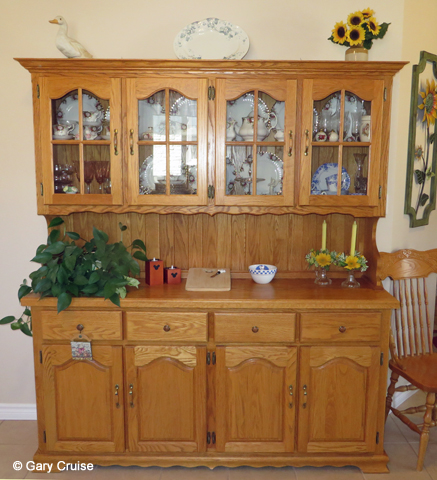 So . . . I have to admit it . . . I was wrong! There is a lot of Disney stuff in our kitchen!
How about your kitchen? What Disney stuff do you have tucked away?