I'm wondering about a few questionable Hidden Mickey images at Disney Springs. First, let's drop in for sweets at Disney's Candy Cauldron at Disney Springs West Side. I've struggled with the following image for a while. Study the left and front sides of the top of a pillar at the center of the rear wall of the store. You have to stand right in front of the cash register to get the proper angle to spot it. Is that Mickey's face on the left side (looking left) with one ear on the front side of the pillar? (Thanks to Gwen Orilio).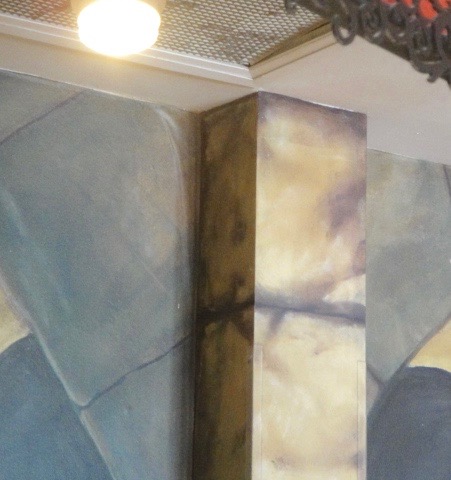 Now, it's on to Ghirardelli Ice Cream & Chocolate Shop in Disney Springs Marketplace for more sweets! This image is near the upper corners of the huge mural on an outside wall at the right side of the store and on the inside left rear wall. Do the small, brown circles on the pillar simulate a sideways classic Mickey tilted down to the left? (Thanks to Riley Swanson).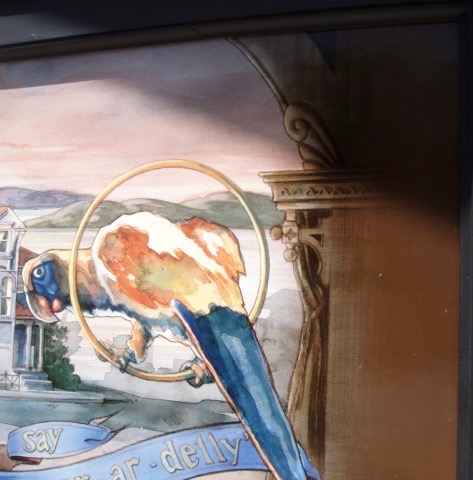 I need to mention that the side-profile Mickey silhouette in the streetcar (in the second window from the left) is on both Ghirardelli murals. This photo is from the outside mural of the store.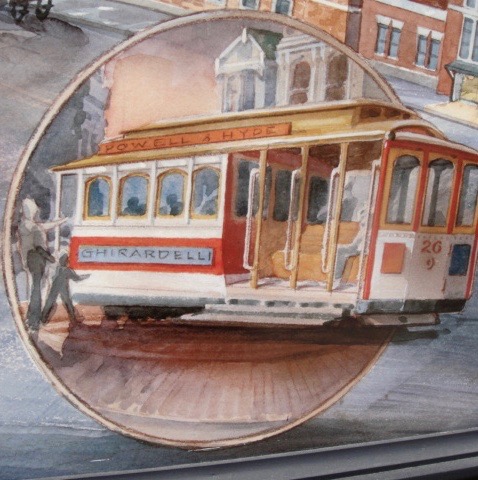 In the high-ceilinged central room of the World of Disney store, check out this group of lily pads at the lower right side of a stained-glass painting on the rear wall. Look behind the long check-out counter. Is it a Hidden Mickey? (Thanks to Jeremiah Good).

What about this image of light green circles in the carpet of several rooms in the World of Disney store; is it close enough? (Thanks to Nick Skiles).

Happy Hunting!