To all who come to this photo trivia game, Welcome! Along the way, the photos can make us relive memories and see details Walt's Imagineers put into everything we love in Walt Disney World!
Now for Challenge #428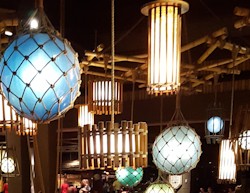 And here's the answer: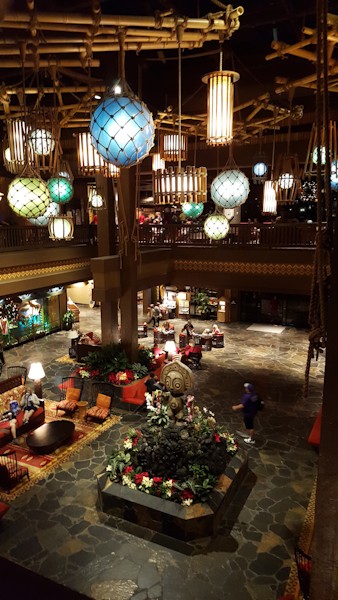 Copyright © Erin Blackwell
The new lobby of the Polynesian resort!
The Gunnels Gang, you can make Tonga Toast? Are you doing anything for brunch next Sunday? 🙂
Jim & Lorie Sonnen was the first to send in the correct answer! Congratulations to Jim & Lorie and to all our winners this week! Diane Tredore, Mary Beth Tarbet, Jennifer Rowell, Melissa Such , Bob & Kathy Mckim, Mike Haeberle, The Gunnels Gang, Smitty, Smitty, Carol Ney, Linda Ranatza, The Modecki's, Carol Ney, Chris Kelly, Joseph M. Zafia, Jen Tremley, Nancy Amero, Eric Berger, Paula Massarelli, Susie Howard, Andy Hickey, Nan Amor, Julie Signor, The Kertes Family, Arlene Vicek, Suzanne Denham, Vera And Izzy Williams, Christina Trigiani, Mary Ann Lamay, Mike Malampy( Malampy Benco Family), Christina Ison, Kris Nixon, Team Hill, Carla C, Deb Ragno, Donna Frank, Lori Rienhardt, The Fosbender Family, Ken Savage, The Rider Family , Mike O'brien, Michaela O'brien, Sandie Albrecht, Andrew Carrieri, Kerri Coggins, Sarah And Chris, Gloria Martin , Ruben O'meara, The Parker Family, Lee Anastasi, Ken Jackson, Mark Donahue, Tracie, Fiona Knight, Les Whitten, Jim Mis, Jim Mis, Evanna Huda, Kara D & Jay R, Paul Dickson, Kye Layton, Brenda Mclean, Andrea Kruszewski, Vicki Britt, Axel Beer, Andreas Beer, Phyllis, Kristi Strembicki, Kyra, Tricia Petty, Luis Rodriguez, Grumpy's Groupies, Grumpy's Groupies, Maureen And Warren Handy, Grumpy's Groupies, Paul Newman, Patti Gumiela, Chris Springer, Dan Kershetsky , Eric Johnson, Claire Gregory, Scott C., Belicia, Chuck Everson, Jennifer Pichert, Adolph And Kimberly Timm, Chris, Gretchen, And Katie Barnes, Margaret Convery, Angermaier Family, Leach Family, Team Bonnie Sue, Karen Adamakis, Carolyn Como, Tim Johansen, Erin Loring, Eric Enli, Jeff Blank, Dallas Hamilton, Duskin Henard, Tammy Kennedy, Tricia Noble, Mark Hardy, Matthew Frey, Kelly Smith, Melody Odonnell, Patrick Broaddus, Tracy Discher, Rob Blundin, Susan Doucette, Dave Carriere, Chris K, Mickey Eckert, Bonnie Jean, Jim Finley, George Mundy Jr, Matt Holley, Rebecca Keenan, Michael & Jackie Mclucas, Tj, Lisa Pinder, Nancy Doty, Barclay Bakkum, Buffalo Barnes Family, Jamesd (dzneynut), Cheryl Costello, Shirley Garcowski, Stacy Guarracino, Don Purney, Mike Cerce, Jairo Caso, Jamie Poynton, Colleen O'brien, Theresa Rucando, Linda Hoffman, Jodie S., Christopher Thacker, Gallagher Family, Lisa Cash, Ed Suscreba, Kristin Keck, Jane Johnson, Trina, and John Warner!
__________________________________ _____________________
Challenge #429 Where in the world is this?
Anyone in a mood for a toughie next week?
Meanwhile, for this week: We are going back in the parks!
Do you know? Do you have a guess? Please send in your answer, before the end of the day on Thursday, April 21st, by clicking on the blue box below.
Please do not post answers using the Feedback Form link at the bottom of this post.
See you soon, Players!


_______________________________________________________________________
Everyone who sends in a correct answer to a Where in the World Challenge this month will be entered in a drawing at the end of the month for some special AllEars® goodies!