Remember just a few months ago when we shared the new Character Spot in Epcot's Innoventions West?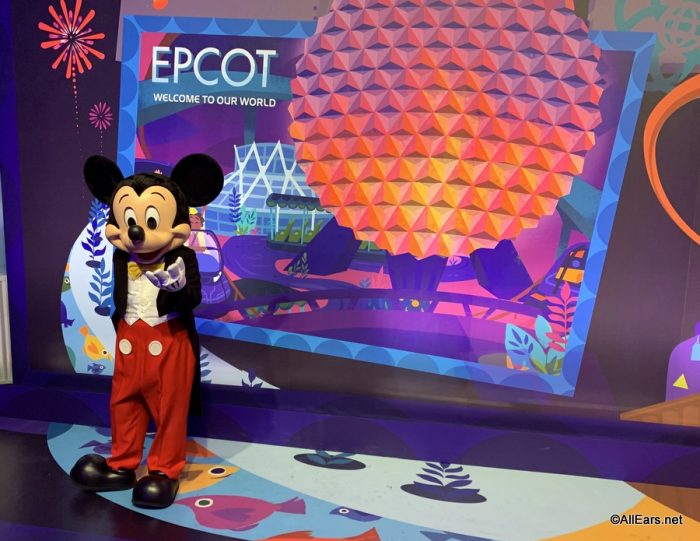 Well surprise! It's gone already.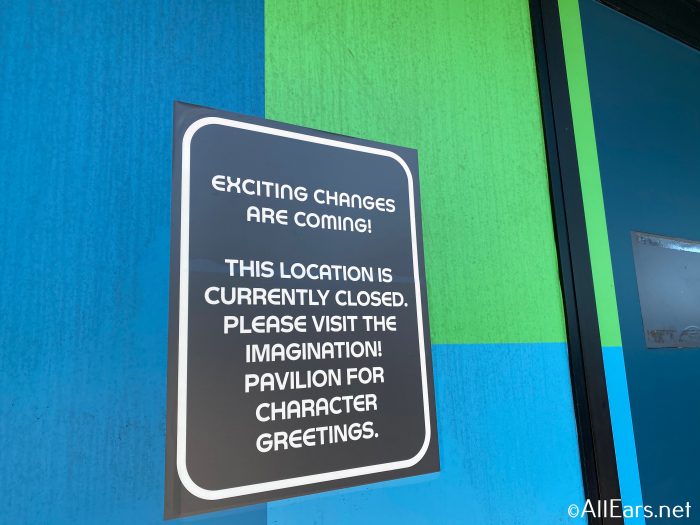 Mickey, Minnie, and Goofy have been relocated around Epcot — and they aren't the only ones!
For starters, the second half of the original Character Spot, which previously housed Joy & Sadness from Inside Out and Baymax from Big Hero 6, is now closed.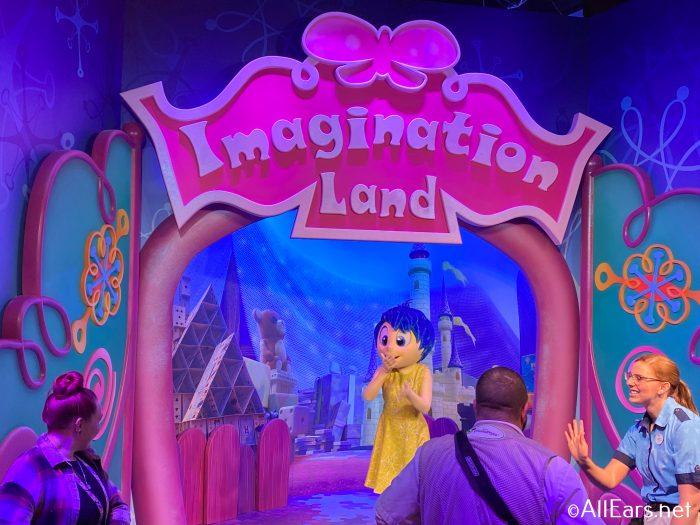 You can now find Joy meeting across from Ralph and Vanellope from Wreck-it Ralph in the Imagination Pavilion. How cute is her new background?!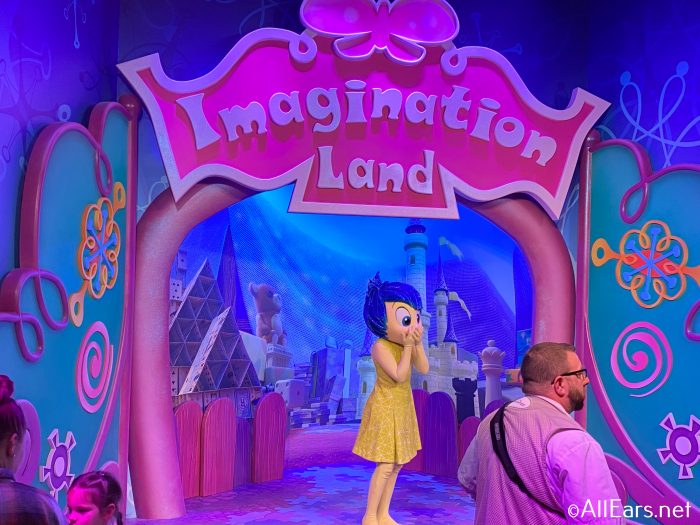 Unfortunately, Sadness and Baymax did not make the move with her, and are no longer out for meet and greets. (At this time, anyway.)  🙁  This makes us VERY blue and we are NOT satisfied with this care.
Nearby, in the Magic Eye Theater, the home of the Disney & Pixar Short Film Festival, you'll now find the main mouse himself!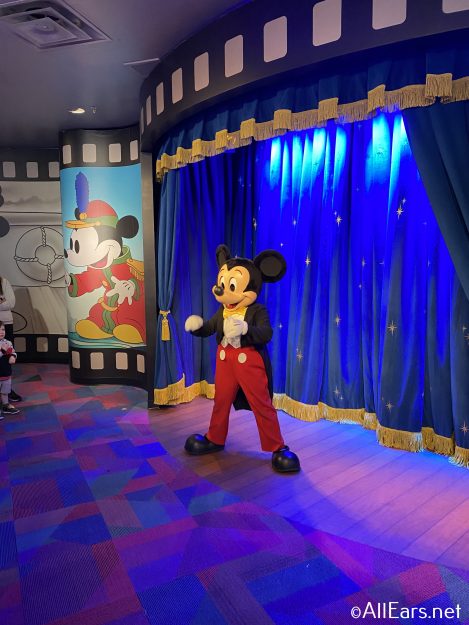 The walls are lined with photos of Mickey through the years. We are super into this new house of mouse!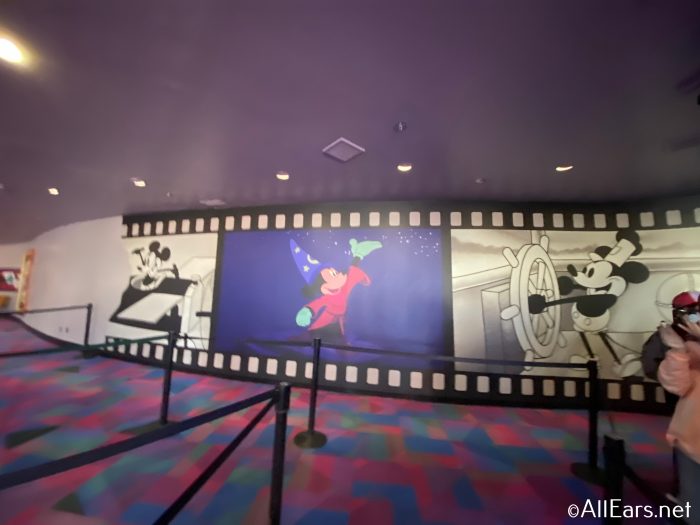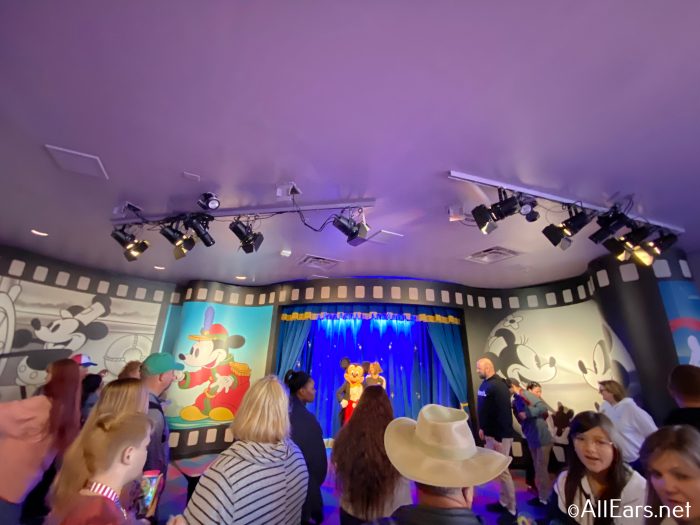 And don't worry, you can still enjoy the Disney & Pixar Short Film Festival inside the theater as well.
Near the front of the park, you'll find Pluto at his same location, but he lost a buddy.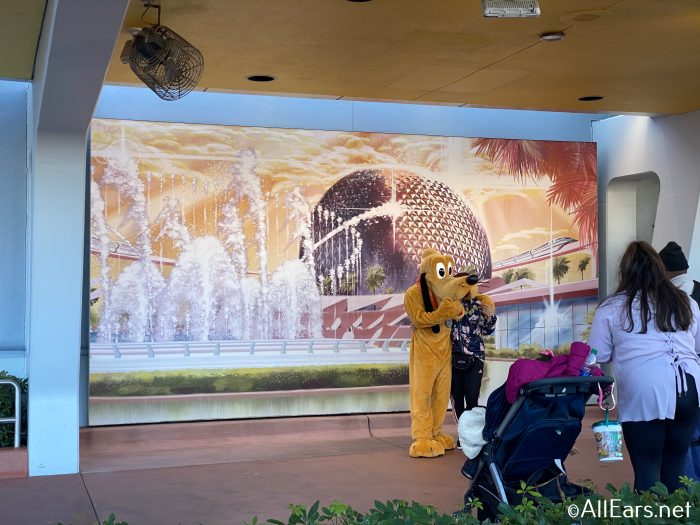 Daisy used to join Pluto at the front of the park, but now she's been re-located outside the new temporary Mouse Gear.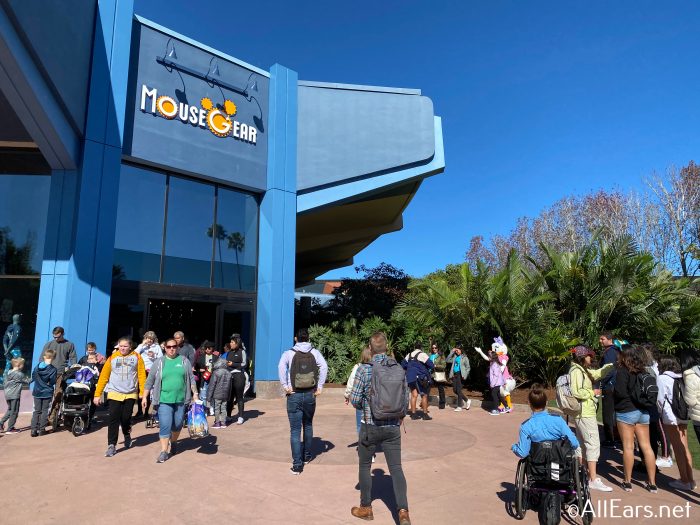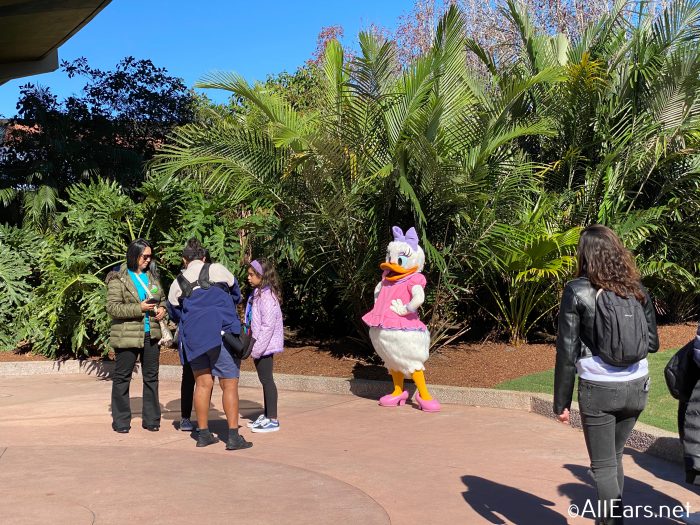 We found Goofy nearby, at the entrance of the Original Mouse Gear. (Note, the Times Guide listed Goofy at the Main Entrance near Pluto, so he may be there when you visit!)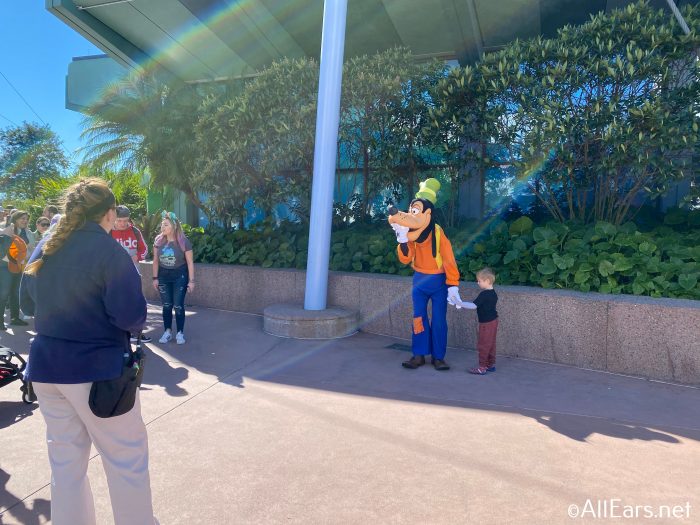 And last, but certainly not least, Minnie Mouse has taken up residence in the World Showcase Plaza gazebo.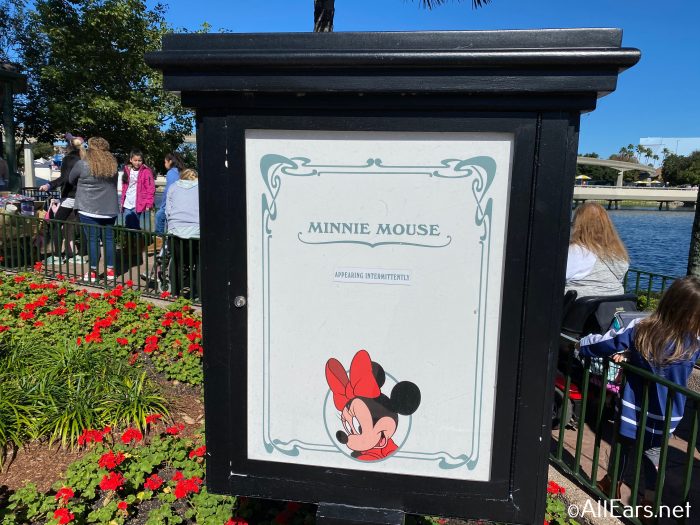 Got all that? Not to worry — all of the new locations are listed on the Times Guide.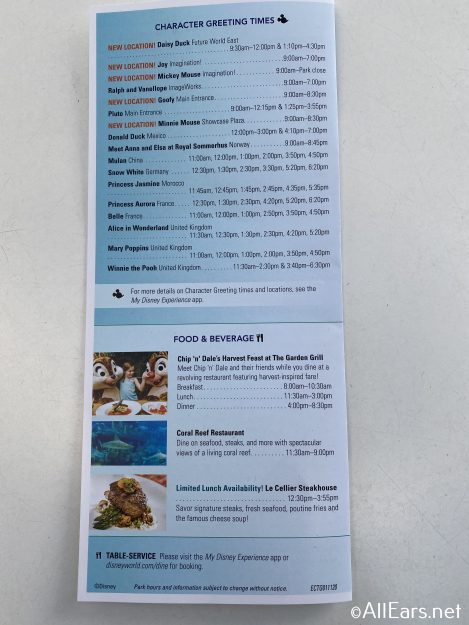 Make sure you pick one up on your way into the park so you can track down all of your favorite friends!
What do you think of the new character locations at Epcot? Let us know in the comments!