Disney vacations are notorious for being hard to plan, so you might be tempted to think that a Universal Orlando vacation is a walk in the park. It's smaller, everything is in walking distance, you don't need to worry about booking your visit in advance. Piece of cake, right?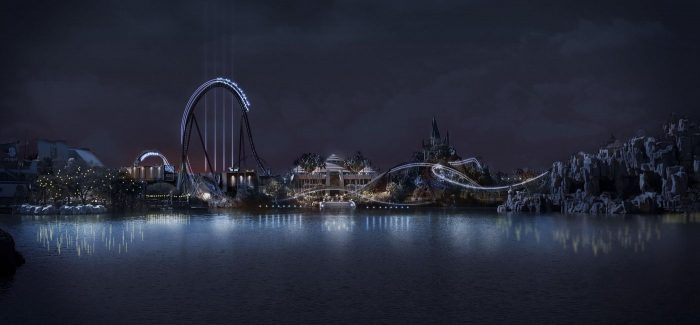 Still, just because Universal has a reputation as Disney World's fun, relaxed competitor doesn't mean there aren't things to look out for.
Here are seven things you definitely want to consider when planning your Universal Vacation.
Universal Express
One of the biggest draws Universal has over Disney is its Express Pass system, which isn't time limited like FastPass+. Rather than booking a specific time slot on the app, you simply scan a card to gain access to a priority queue. This means that, for rides that support the system, you're guaranteed a shorter line on every ride… at least in theory.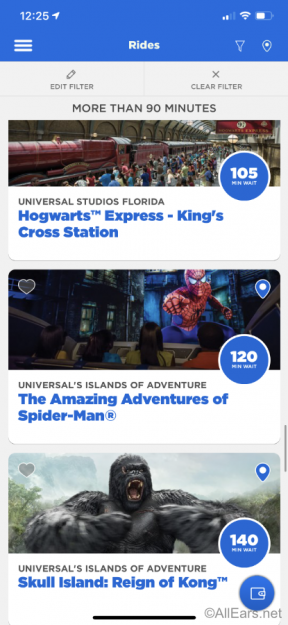 The downside is that this perk is going to cost you. A basic Express Pass costs $70 per day, while the Express Pass Plus (which offers unlimited access to priority queues) costs $90. Neither pass includes Volcano Bay attractions, which will cost an additional $20. Moreover, Volcano Bay doesn't support the Express Plus system, so you're limited to one priority queue per ride, per day. Depending on your group size, that can really add up. Still, it might be worth it to avoid ending up like these guys…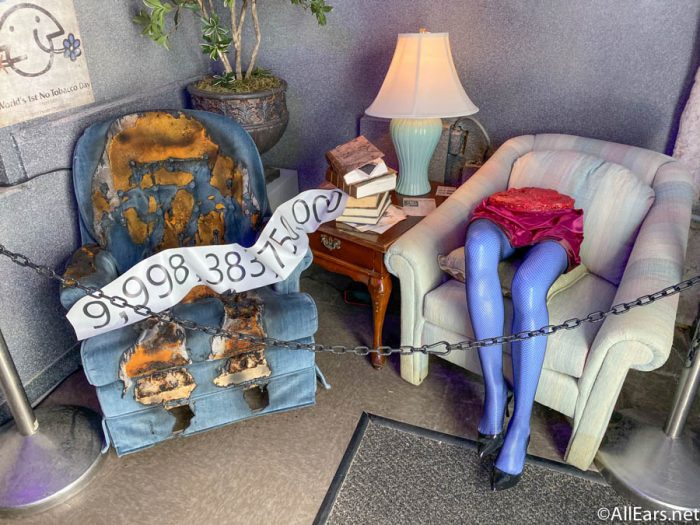 Fortunately, there are ways around needing to pay. Guests at the Hard Rock Hotel, Portofino Bay, and Royal Pacific Resorts receive complementary Universal Express Plus passes. You simply need to scan your room key. Sapphire Falls, Cabana Bay, Aventura, and Endless Summer unfortunately do not offer this perk; it's only for the premium resorts. Moreover, these perks are obviously contingent on the hotels being open; the only premium resorts operating at this time of writing are Hard Rock and Royal Pacific, limiting your available options.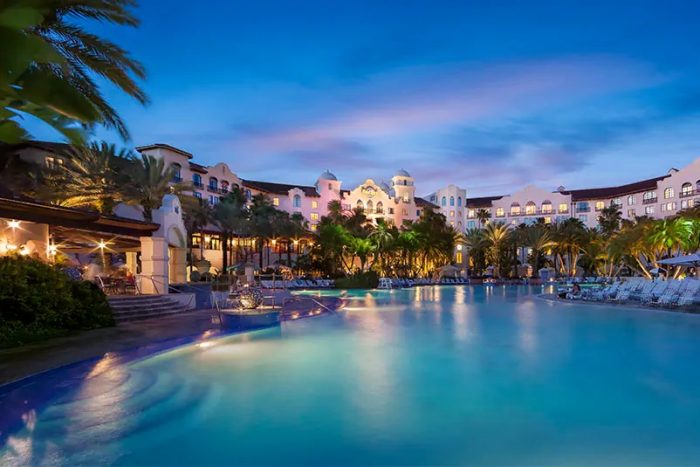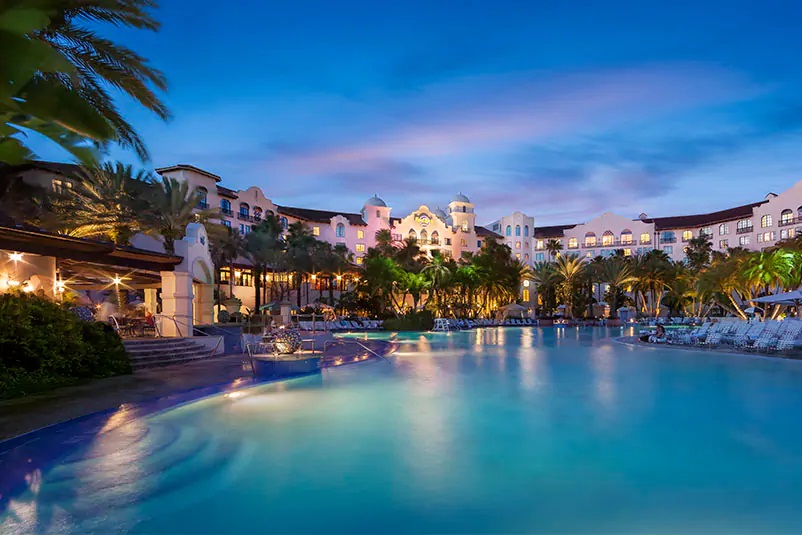 Annual Passholders at the Premier level also receive complementary Universal Express passes after 4PM, though reduced park hours mean this perk loses some value.
Universal Express is an amazing perk and one that makes the premier hotels a very appealing option if they're in your budget. They're the most cost effective way to include the perk in your vacation package and also open you up to other perks like early park access. If you're planning a multi-day stay at the resort, definitely consider booking at a hotel with this perk.
The Universal Orlando App
We get it; phone space is at a premium. Everyone wants you to download their app, but this one is worth it… at least for this trip.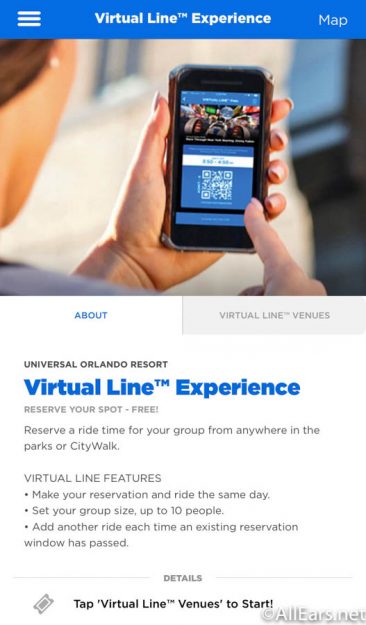 We mentioned above that Universal Express allows access to priority queues, but it's not the only way to get into priority queues. Select rides have access to a virtual queue system, similar to FastPass+, that allows you to bypass most lines. In fact, for rides like Hagrid's Magical Creatures Motorbike Adventure, it's the only way to get on the ride. The rides that offer virtual queues tend to vary based on the day, but the difference in wait times can be astronomical. We've seen a 40 minute wait for Fast and Furious: Supercharged was transformed into a less than ten minute wait (including pre-show) thanks to a spur of the moment virtual line reservation.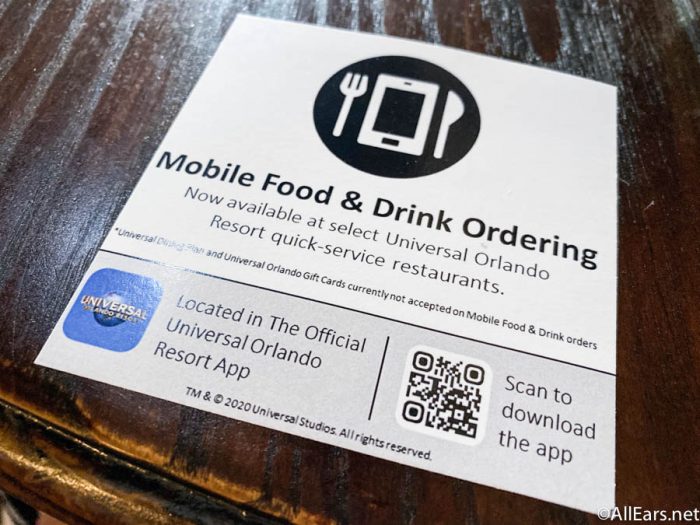 Even if none of the rides with virtual lines interest you, the app is also invaluable for handling your dining needs. In the wake of COVID-19, most quick service locations at Universal require you to mobile order. The last thing you want is to be dealing with hungry kids as you try installing the app in the hot Florida sun. The app also serves as a wallet for your tickets and Express Passes, and you can even apply your Passholder discount to food purchases made in the app!
Lockers
At Disney World, you can usually get away without renting locker space. Even the most extreme rides, like Rock N' Roller Coaster and Tower of Terror, allow you to bring on bags and personal items. That's not the case in Orlando. Even comparatively mild rides, like Men in Black: Alien Attack, forbid you from bringing bags on board. Oh, and don't even think of holding on to items like keys or wallets in your hands. In 2011, a man lost an eye after being struck in the face with a dropped object while riding Dragon Challenge, leading Universal to adopt a strict policy for their more extreme rides. If there's any risk of it coming loose, it's gotta go in a locker.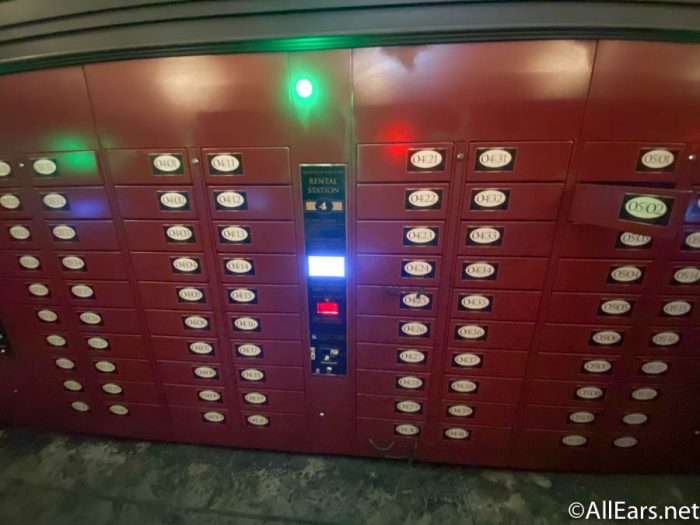 Luckily, most lockers are free while you're riding. Just scan your ticket and you'll be given a small locker to store valuables in. These lockers measure 14 in x 5.5 in x 16.9 in, making them perfect for purses, wallets, glasses, and smartphones. However, anything with a profile larger than 5.5 inches is going to have trouble fitting inside.
Larger lockers are available as well, measuring 12 in x 13 in x 16.9 in. These, however, will cost you a fee of $2 to rent while you ride. If you're planning on riding multiple attractions, this will quickly add up. Moreover, you need to collect your items immediately after leaving the ride to avoid additional fees. Oh, and the water rides in Toon Lagoon and Jurassic Park don't have free lockers at all. Pay $4 or risk getting your personal items soaked!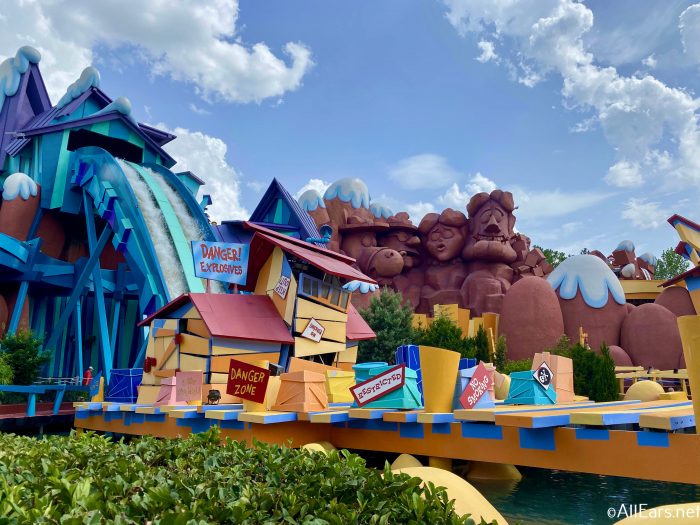 You can save a bit of money by renting a locker at the entrance. These are the same size as the large lockers on attractions, and cost $10 a day. However, you're better off leaving the big bags at home or with a non-rider. Keep your phone in a waterproof container if you're planning on riding anything that will get you wet, and make sure your personal bag is thin enough to fit inside a locker.
Coke Freestyle
If you've been to a fast food restaurant recently, you've probably seen a Coke Freestyle machine. These refrigerator-shaped devices are the evolution of old school soda fountains, mixing together wild Coke concoctions on the fly. Do you miss Coke with Lime? Do you wish your Sprite had a hint of Vanilla? Coke Freestyle can do all of that and more.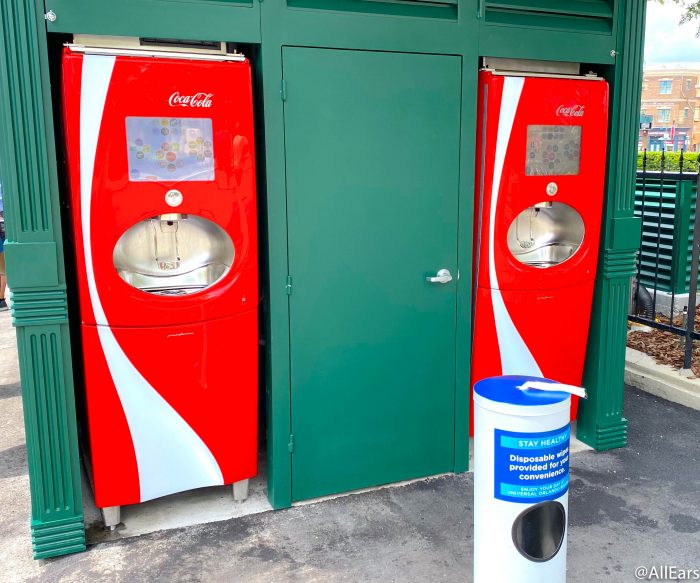 An often overlooked perk available to any Universal Guest (not just hotel guests), is unlimited drink refills at any of these Freestyle Kiosks. That's a cup of any Coke product available every five minutes for your entire day. You can even bring cups from previous visits and reactivate them at a discount.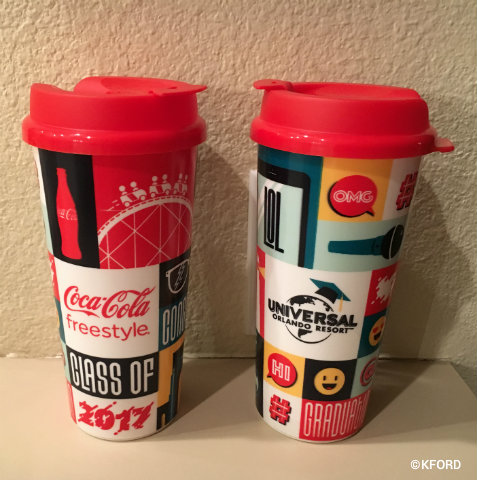 These cups are $17 with passholder discounts available and can be bundled in with the Universal Dining Plan. Reactivating a cup costs $8. The average soft drink costs $4, so if you're expecting to consume more than five soft drinks on the day you purchase the cup (or more than 3 soft drinks on subsequent days) it's worth the money. Just be aware this is a different perk than the refillable cups offered at hotels: those only work at your specific resort. Speaking of the dining plan…
Universal Dining Plan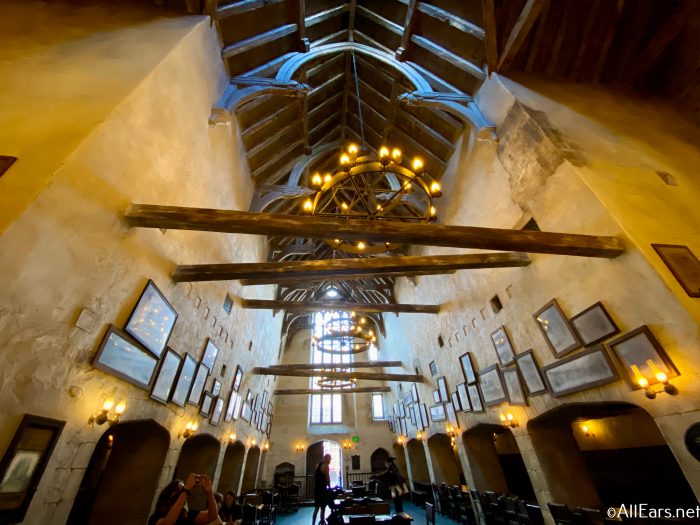 The Universal Quick Service dining plan is available to any guest; not just ones staying at a hotel. For $26 a day you get a quick service meal, a snack, and an additional non-alcoholic beverage. For a $9 up charge, you can upgrade to an unlimited drink. Like all dining plans, this one really depends on what you plan on eating. With annual pass discounts, the typical quick service meal is a lot cheaper than $26, though the right snacks can make up the difference.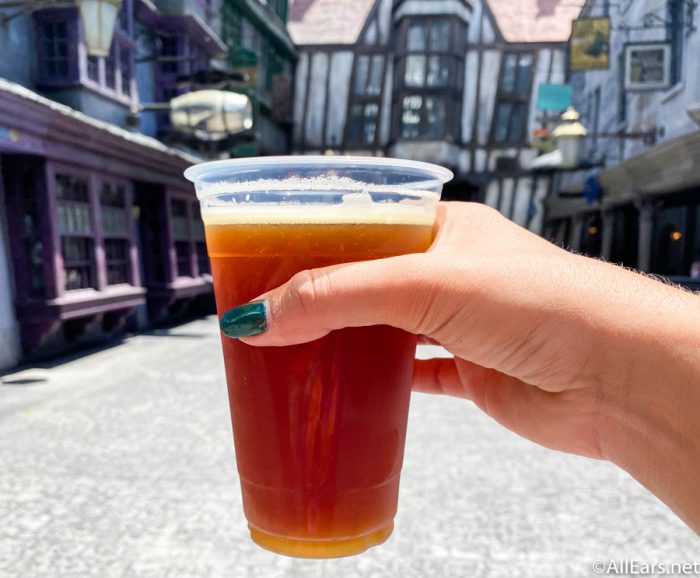 The Table Service plan is limited to vacation package purchases, which isn't as rough as it sounds. Only four table service restaurants accept the plan inside the parks, with the rest being found out in CityWalk. If you're using the Dining Plan, it's likely to cover meals during your park day rather than luxury meals at CityWalk.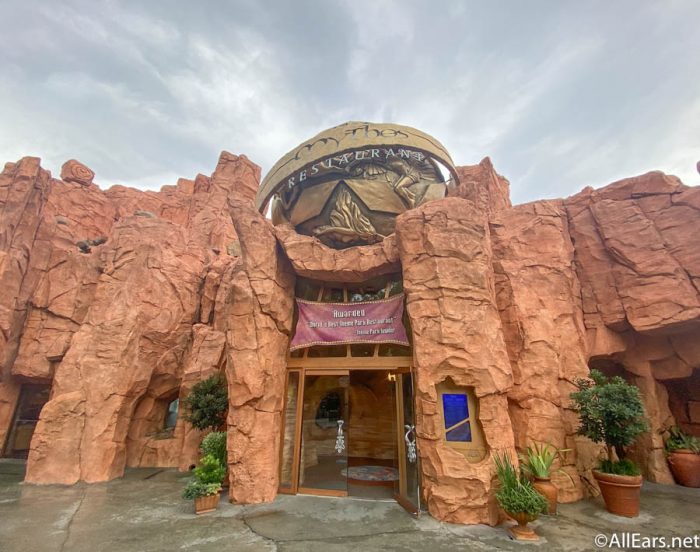 Is the dining plan worth it? That really depends on how you plan to use it. Consider targeting high value items (both the Wizarding World of Harry Potter parks are good choices for this), while avoiding cheap staples like burgers and hot dogs.
CityWalk Dining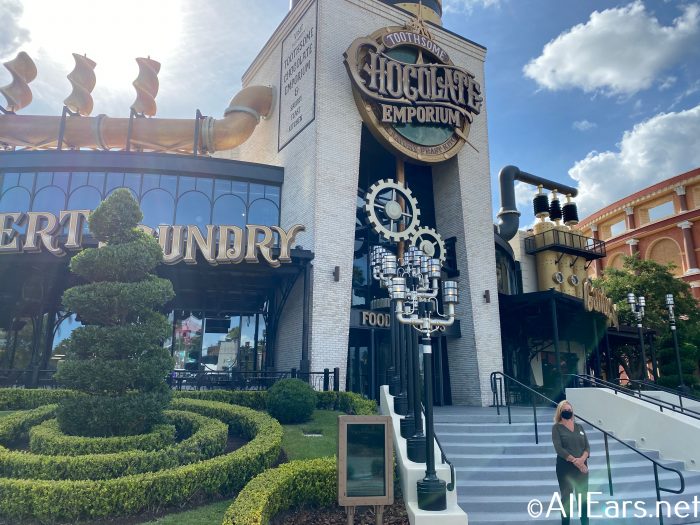 CityWalk is Universal's answer to Disney Springs, but it's also far more integrated into the park experience than Disney Springs ever could be. It's the first thing you see when you enter the resort: a towering complex of restaurants, shops, nightclubs… even a tattoo parlor!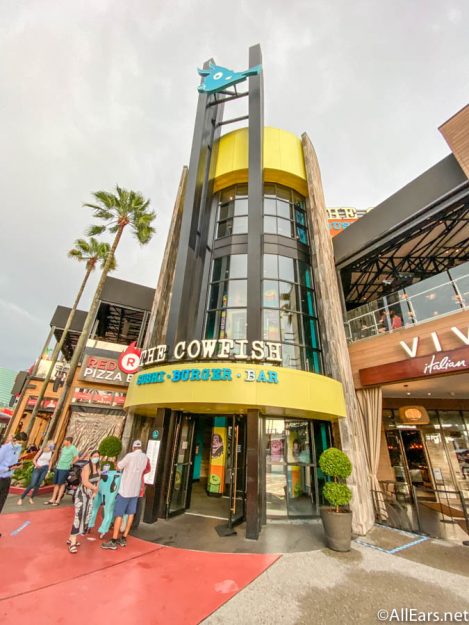 It's also your bridge between the parks, unless you're taking the Hogwarts Express. You'll be seeing it a lot… which also means it's a good idea to familiarize yourself with it.
If you're looking for a solid table service meal, CityWalk is your best bet in the parks. Places like Toothsome Chocolate Emporium and The Cowfish Burger and Sushi Bar offer memorable dining experiences and great food. How often can you drink a milkshake through a pie while a robot visits your table?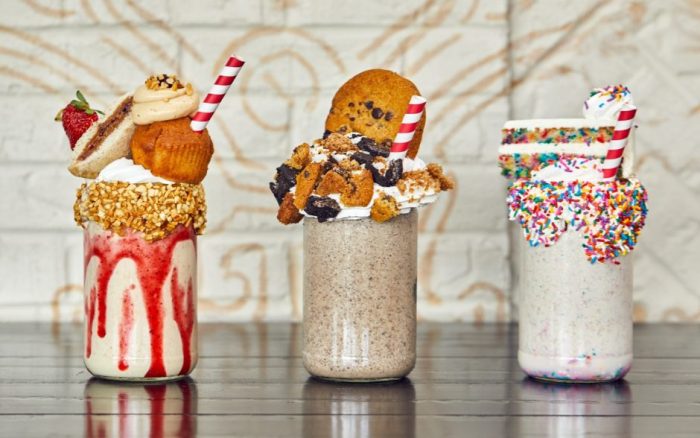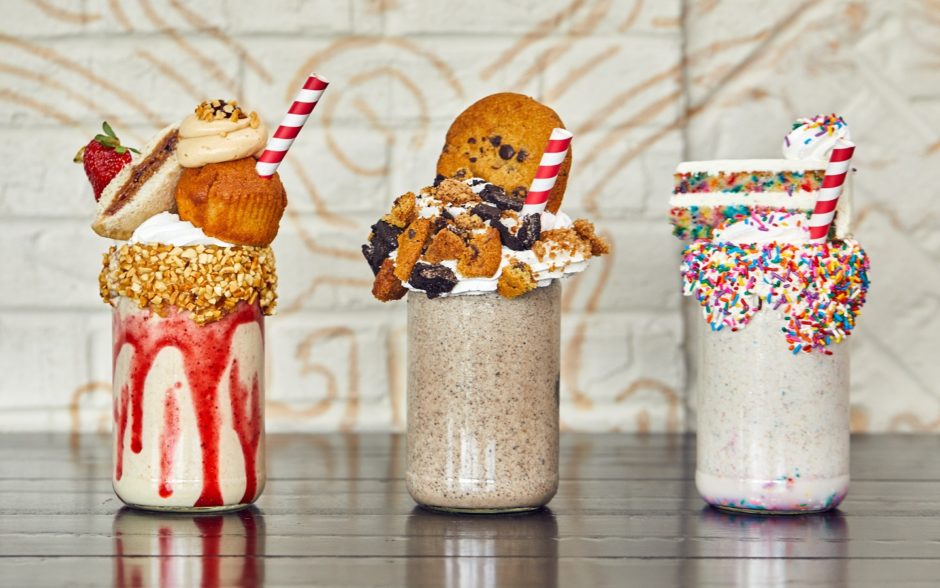 It's no slouch in quick service either. Are you a Fast Food Fanatic? Visit the BK Whopper Bar to sample specialty Whoppers from years past. Or visit Red Oven Pizza for a crispy, cheesy treat. Voodoo Donut, beloved by Portlandians, is so popular that you can spot those signature pink boxes all over the city. Classics like Panda Express and Moe's Southwest Grill also have locations on CityWalk property, for a cheap taste of home.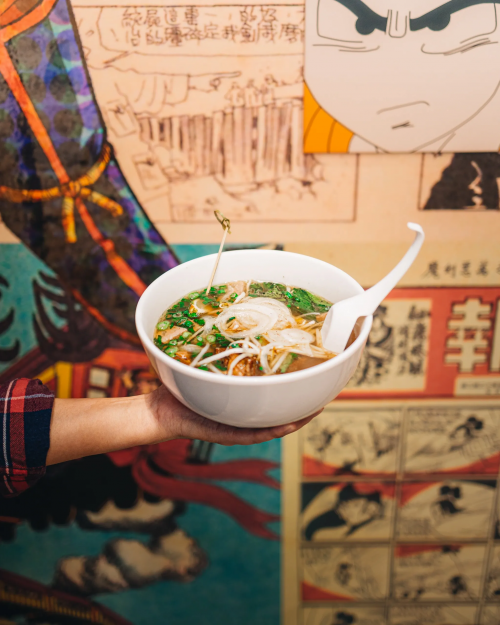 Of course, we'd be remiss to ignore dining areas outside of Universal. Unlike Disney World, Universal is in the heart of Orlando. There are all manner of places to eat nearby, some of which are pretty memorable. Fans of Dragon Ball Z should visit Soupa Saiyan, located just outside the park. Don't let the humble exterior fool you; this ramen house is a love letter to the classic franchise. You can even find your own Dragon Ball with a special Gachapon machine! There are other staples like Carraba's and Outback Steakhouse located nearby as well, for a cheap and cheerful meal to cap off your stay.
Volcano Bay
Volcano Bay is touted as Universal's third park, and it definitely lives up to it. More so than any other water park in Orlando, the attractions here are top notch and amazingly themed. Plus, the TapuTapu reservation system means you're never in line for more than a few minutes. You'd be remiss to overlook this amazing section of the park… when it's open, that is.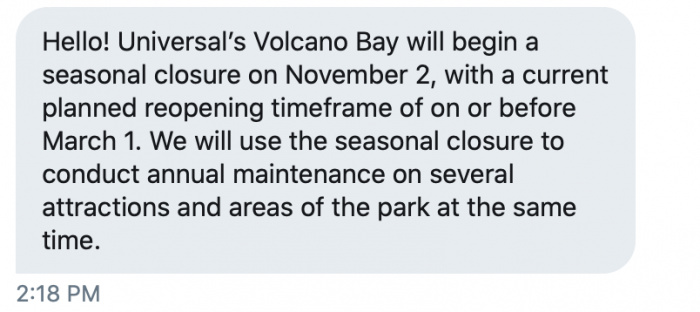 Unfortunately, this normally year-round operating water park has been closed until March 1, 2021. Universal hasn't given an official reason for the closure, but many speculate it to be related to COVID-19. Masks cannot be safely worn on most rides in the park, and the normal surge of holiday travelers (who are more likely to attend a water park in the cooler winter months) is expected to be much smaller this year, if it exists at all.  However, we at AllEars like to plan for the future, so it's important to consider how this park can play into your plans for the upcoming (hopefully COVID free!) summer!
Volcano Bay isn't accessible through CityWalk directly. You'll need to go to the Cat in the Hat garage and pass through a dedicated entrance kiosk. Cabana Bay guests can access the park directly, and other hotel guests can take a bus to the entrance. There is a separate parking entrance for guests staying off property.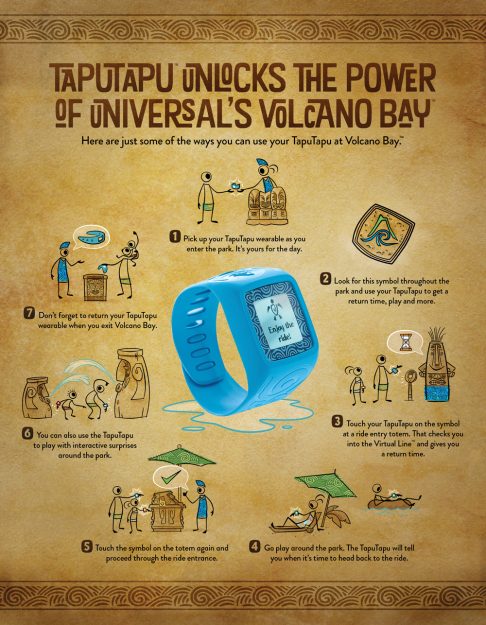 Upon entry, you'll be given a smartwatch like device called a TapuTapu, which allows you to check into rides and pay for food, drinks, and merchandise. Link a credit card to your ticket in the Universal App before you visit to avoid any hassle.
You'll definitely want one of their lockers, which range from $9-$16, depending on size. You can open these lockers as often as you wish, but cannot move them between locations. Bringing your own towel is also advised, though a towel service is available for $5.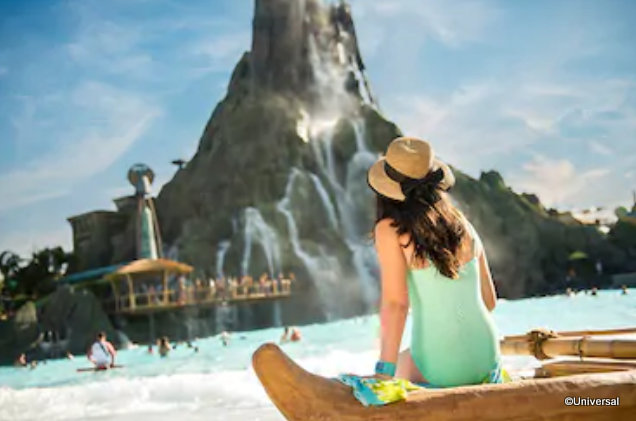 A better option is Reserved Seating, which includes a lockbox, early access to the park, and food and drink service. Prices vary depending on the date, ranging from $30-$70. If you can snag the $30 option, it is 100% worth the price thanks to the added perks. Above $50, the price starts to become a bit questionable.
If you have a large group, you can also spring for a private cabana. This is the ultra luxe experience, with included towel service, lockbox, complementary food and snacks,  concierge service with delivery from any dining location in the park, bottled water, and access to the GET (Guest Experience Transformation)  kiosk. This high tech portal to the park lets you book a Tapu Tapu reservation for any ride in the park! You'll be paying a minimum of $200 for the privilege, but for groups of five or more, this is definitely worth considering.
Are there any other vacation tips we overlooked? Let us know in the comments, and we'll see you in the parks!
Join the AllEars.net Newsletter to stay on top of ALL the breaking Disney News! You'll also get access to AllEars tips, reviews, trivia, and MORE! Click here to Subscribe!