Although Disney World has been open since July, we've been waiting for news on when Disneyland will be able to bring guests back into the parks.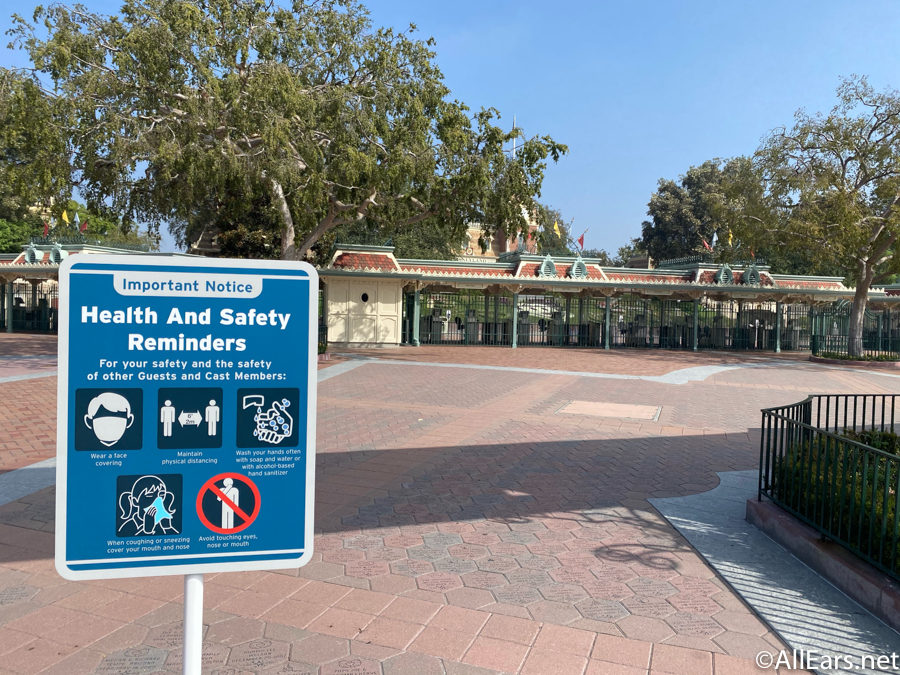 Disney representatives and even the Anaheim mayor have pushed for details from California, despite state officials previously stating that they would release more information "when they're ready." After months of the parks being in a limbo, California has released information about what it will take for theme parks to reopen.
According to Disneyland Resort President Ken Potrock, Disneyland will be "shuttered for the foreseeable future" as the new guidelines put in place are strict on theme parks. While both Potrock and Mayor Harry Sidhu have stated their concerns over how this will affect hotels, restaurants, and more, California is still adamant that Orange County must be in the least-restrictive Yellow or "Minimal" tier before Disneyland can open again.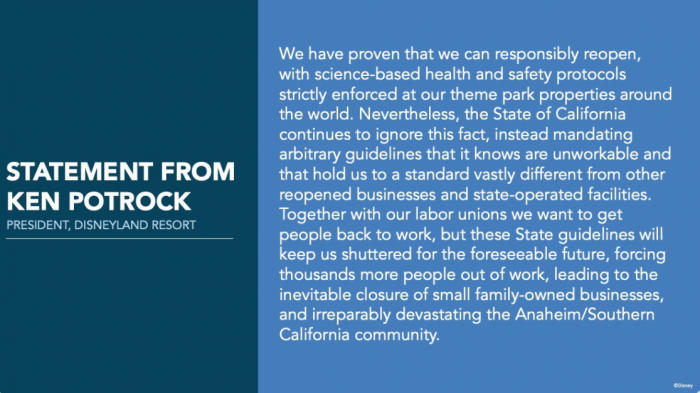 That leaves many fans and Cast Members questioning exactly when Disneyland will be reopening. Although theme park officials themselves are unsure, health and safety experts have a few more answers. In order for Disneyland to open, Orange County must first report a new case rate of less than 1 per 100,000 residents and a positive test rate of less than 2%.
Disneyland has already begun to prepare a park entry reservation system for guests with health and safety regulations in place, like face masks and distancing measures. Despite health authorities previously telling Disney that their preparations were "pretty solid," Disneyland is doing everything they can to bump up theme parks' reopenings from the Yellow tier to the Orange tier instead.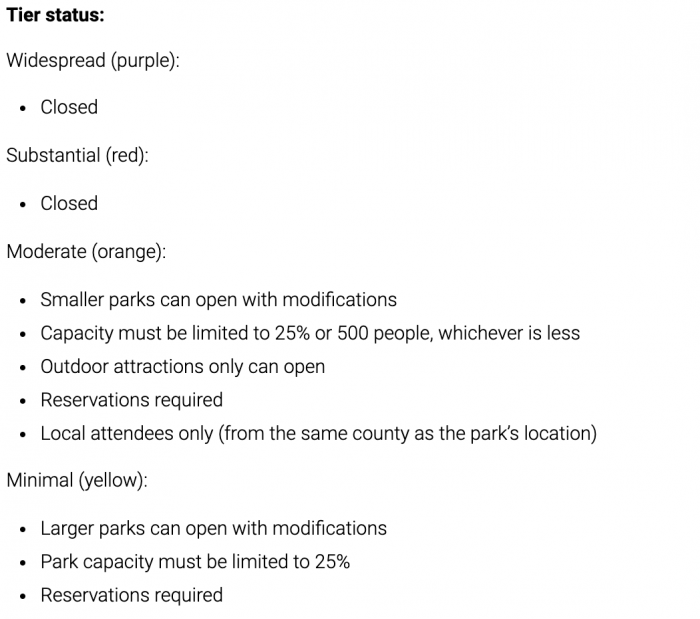 If Disneyland can reopen in the Orange tier, it might be beneficial since Dr. Clayton Chau (the Orange County Health Care Agency's director) has stated that achieving the Yellow tier will be extremely difficult. Dr. Chau noted that "I think for a large county like us, especially a county with [an] institution of higher education where folks are coming in from outside the county and outside the state, I think it's going to be very hard to achieve the yellow tier."
He went on to say that actually reaching this minimal level "depends on when the vaccine will come as well as how many doses are available for our populations as well as how many of our residents will readily accept the vaccine- those are the three factors that will determine how soon we can get to the yellow tier." Dr. Chau has stated that with all of these restraints in place, Disneyland would be lucky to see a summer 2021 reopening.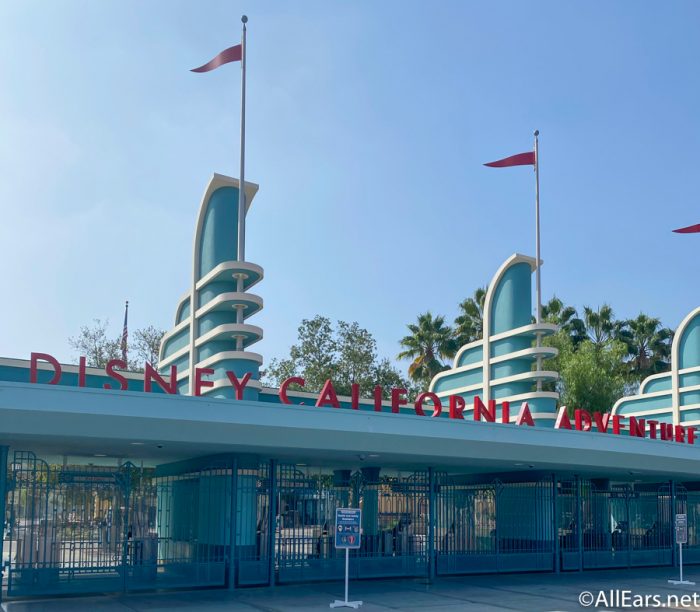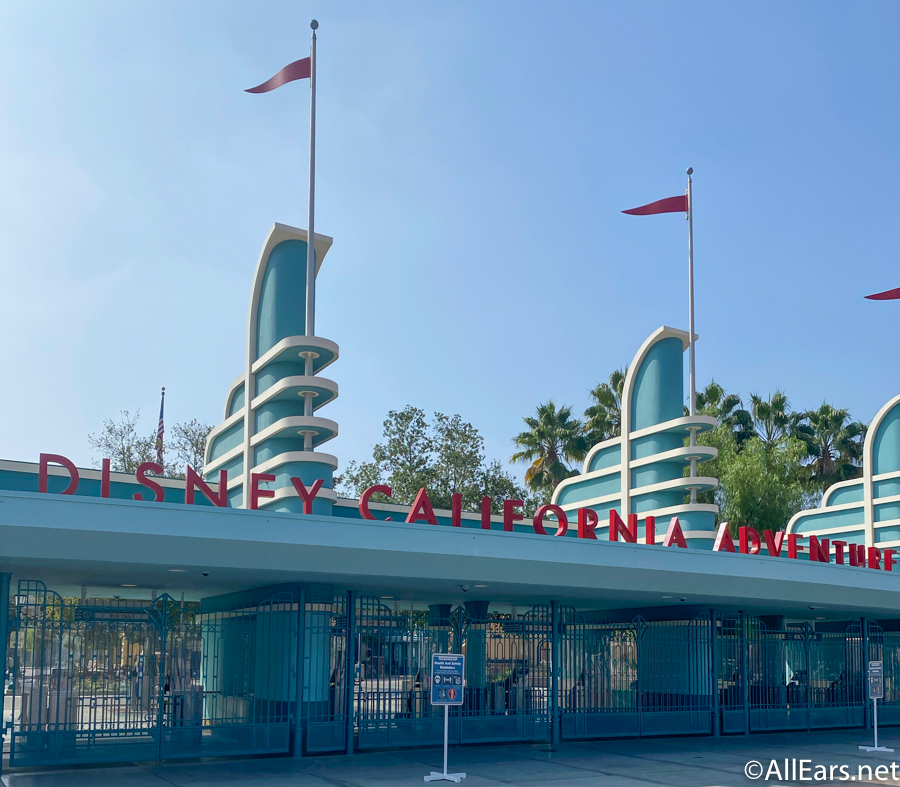 The restrictions don't stop there for theme parks, though. California has also mandated that park capacity must be limited overall to 25% with indoor eating and drinking areas reduced to 25% capacity too. Unlike Disney World, Disneyland's attraction queues would have to remain outside, causing a new hurdle in the parks reopening.
Even though California has put rigid limitations in place, all hope isn't lost for Disneyland's reopening. As multiple Cast Members, state officials, and theme park representatives voice their opinions, guidelines could be shifted and changed over the following weeks.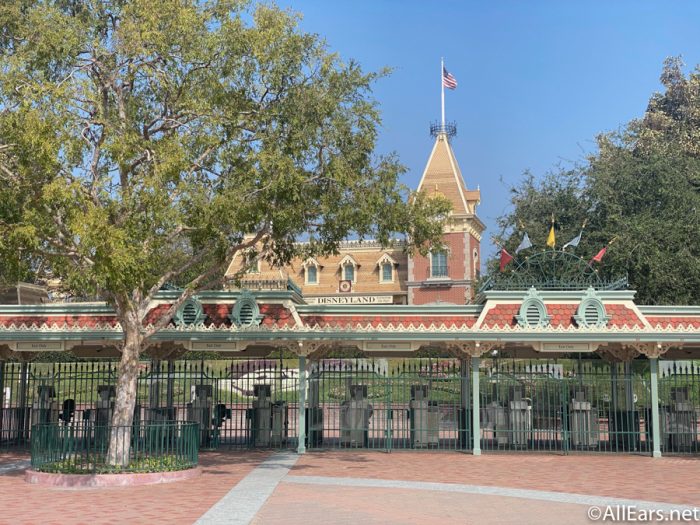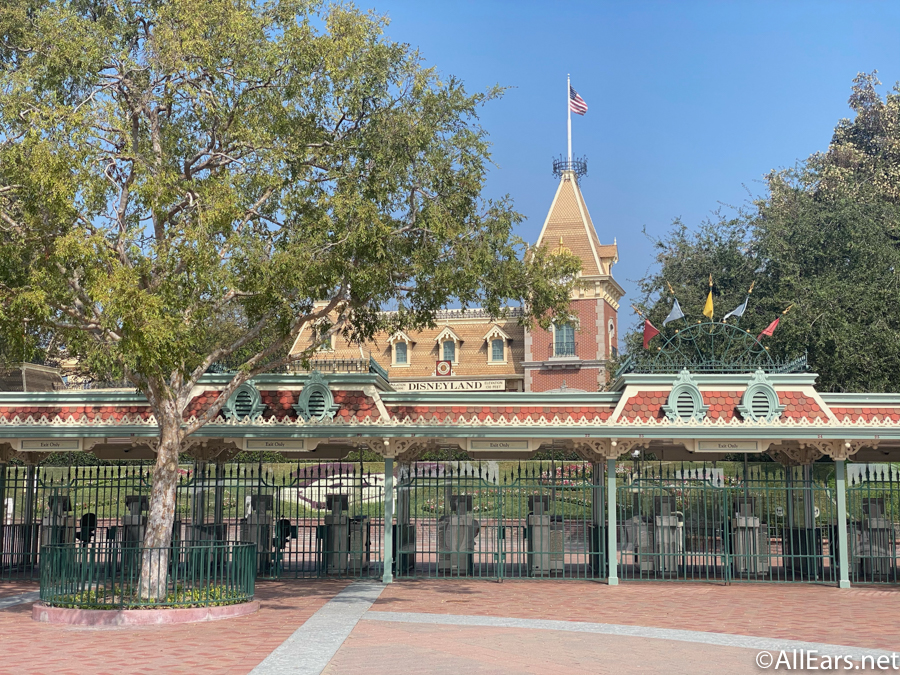 In reality, it's hard to predict when exactly Disneyland will be reopening. However, we will continue to keep you updated with all the information you need to know about California's theme parks moving forward!
Do you have plans to visit Disneyland when it reopens? Let us know in the comments below!