HEY EVERYONE! It's me, Molly!
And guess what — it's time for ANOTHER Marvel movie review!!
Today's film? Guardians of the Galaxy, Volume 2! I am SO excited because I loved the first one — great soundtrack, hilarious squad, and adorable tree friend? What's not to love! It's been one of my favorites of all the Marvel films so far.
I am slightly nervous because sequel's rarely live up to the original, but hey…no matter what, it will be better than Doctor Strange.
81 Thoughts I Had Watching Guardians of the Galaxy, Vol. 2 for the First Time: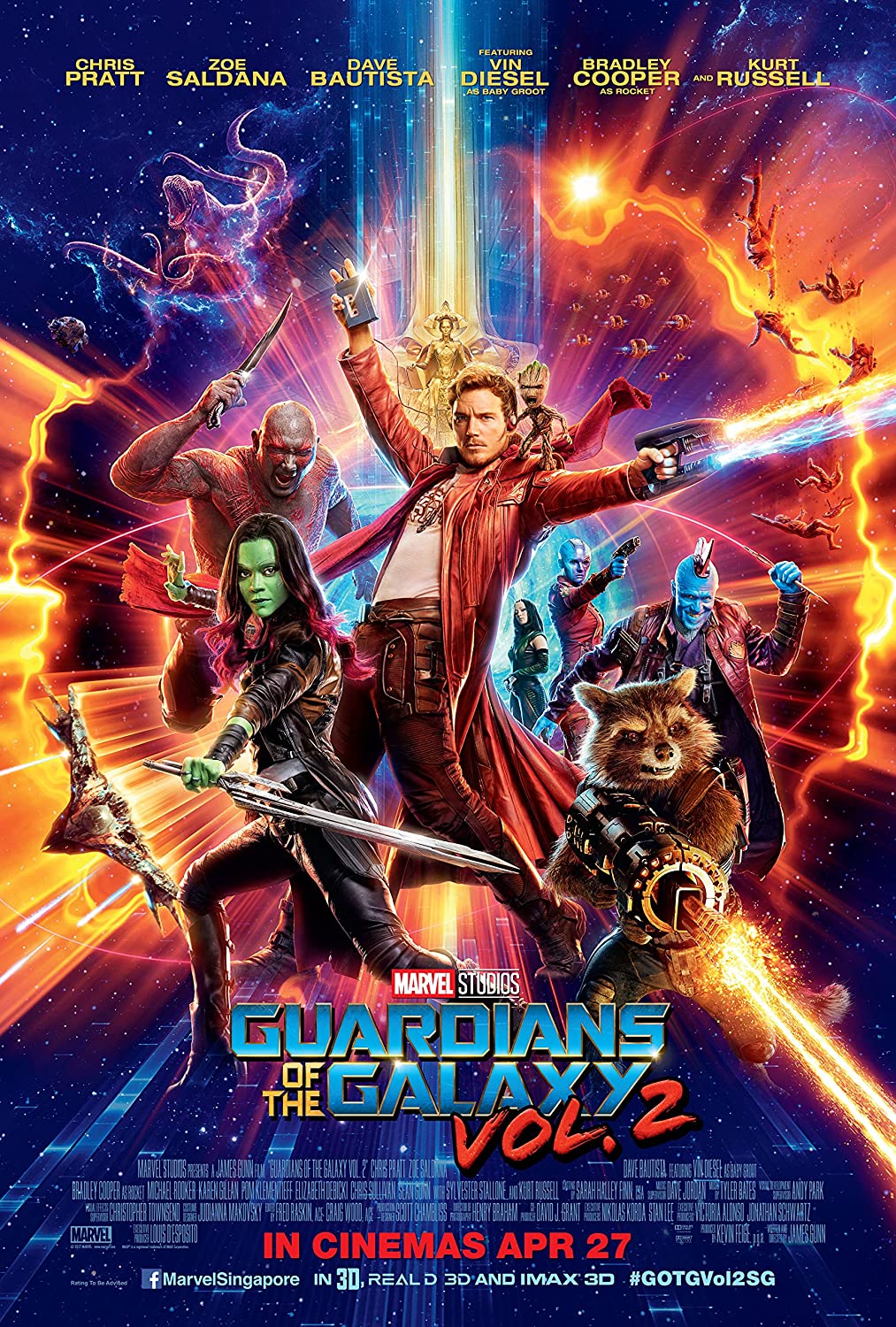 1. 10 seconds in this is already better than Dr. Strange thanks to the A+ soundtrack.
2. OOOOOH that's Peter's parents.
3. A blue orb!! That was an Infinity Stone right? Or is that a new orb I gotta worry about?
4. I MISSED YOU GUARDIANS. EVERY ONE OF YOU.
5. Especially Rocket.
6. BABY GROOT I LOVE YOU. Never stop dancing.
7. Drax is also doing the Sharknado? A very popular move in these movies.
8. HAHA Peter teaching Drax words is when Joey tries to use French on "Friends."
9. Nick Fury better watch it — Star Lord stepping up the long, leather trench coat game.
10. Family Reunion LOL. I've seen this one before.
11. I have a feeling this one is all gonna be about Peter's pop, based on the fact they've mentioned it three times in 10 mins.
12. The gold people are basically at DisneyQuest playing a space flying game. Except if they get the high score, they've committed murder.
13. Do we ever learn more about Rocket's back story? I feel like it'll be tragic and I'll cry but I wanna know.
14. I HAVE FAMOUSLY HUGE TURDS. I don't care how old you are — potty humor is funny.
15. I bet Peter Quill's dad is the one that destroyed the other ships.
16. I love how Drax just laughs hysterically every time he almost dies in a disaster.
17. "I'm not gonna answer to Star Munch."
18. Trash Panda. OMG these movies are so funny.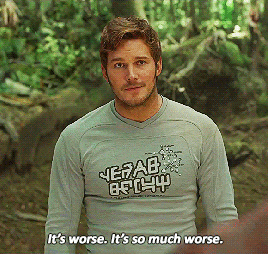 19. Hello Kurt Russell aka Ego aka Peter's Dad. Good to see you now with your salt and pepper hair and not the weird anti-aging CGI from the opening scene.
20. The Blue guy with the Rita Skeeter pen!
21. I'm sorry…ROCKY is in this one?! The celeb cameos never cease to amaze me.
22. Rocky's buddy looks like the White Walker King.
23. Them rolling out the blue carpet as she shuffles only reminds me of one thing:
24. "You look exactly alike." LOLOL Drax is so good.
25. Mantis trying to pet Rocket is like when I try to pet my cat.
26. HOW IS SHE LEAVING GROOT? No way I could walk away from that sad face.
27. "We have a bet." "If it's anything but getting decapitated…" Drax is a treasure. I won't get over it.
28. Rocket is so great. I seriously can't pick which Guardian is my favorite, they are all so wonderful.
29. The figurines telling Ego's story are like a very weird museum exhibit.
30. HOW DARE YOU PUT GROOT IN A CAGE. YOU MONSTERS.
31. Oof, Nebula's back story is rough.
32. Kirk from Gilmore Girls' reaction LOL.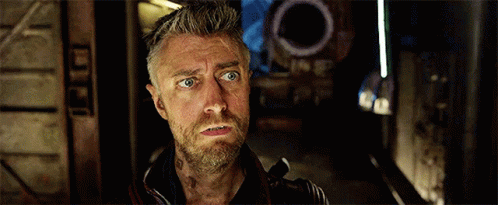 33. Peter just made a different blue orb. So was that one on the beginning not an infinity stone? This is so confusing — do they not have other shapes in space?!
34. MANTIS KNOWS THINGS. I bet there is more than meets the eye to Chris Pratt's planet dad.
35. "It's too adorable to kill." Darn Skippy.
36. BE NICE TO GROOT YOU BARBARIANS. Groot crying is too much for my soul.
37. I don't own a single piece of Marvel merchandise but here I am googling shirts and plushes of Baby Groot. Darn good marketing this film has.
38. YEAH KIRK!
39. The Quick Quotes Quill is possibly the best weapon in the MCU.
40. I love how everyone just trolls TaserFace and his dumb name.
41. They look like those rubber toys that you squish and their eyes pop out.
42. "I finally found my family…" "I thought you already had." OOF.
43. I mean obviously she's gonna save her half-robot sister right?
44. This movie's message of the importance of family — both made and blood — is very not subtle.
45. YES MANTIS SPILL YOUR SECRET.
46. STAN LEE!!!! Looking good in his space suit.
47. Even Groot barfing is cute.
48. Grow and spread covering all that exists — there's a reason this sounds like a disease.
49. Cue the bad guy who you thought was a good guy monologue about his motive and backstory. Now starring Kurt Russell.
50. OMG HE GAVE PETER'S MOTHER HER TUMOR?! He's worse than I thought he was gonna be.
51. Hoff LOL.
52. YEA YONDU!
53. OF COURSE — Yondu was the father he needed all along. When Peter realizes that I am going to cry I bet.
54. "The crabby puppy is so cute. He makes me wanna die!" LOL.
55. I don't care which superhero is it, I love when they drop and land in a ready to fight crouch.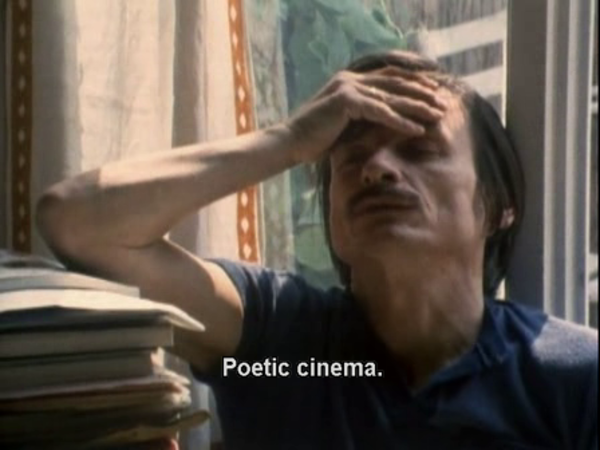 56. Drax is so insulting in the funniest way possible.
57. The tape over the death button bit has me in stitches.
58. "I'm Mary Poppins Y'all!" I've seen people wear shirts that say that and I GET IT NOW.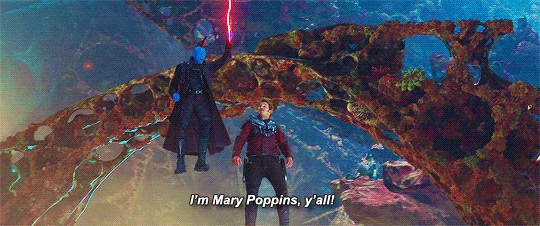 59. "Mantis, look out!" LOL. This movie has the perfect amount of satire in it.
60. I have a feeling not all of them are going to make it out of this epic battle with Planet Dad.
61. Dad's body core reminds me of the aliens at the end of Indiana Jones 4. (What a mistake that movie was, am I right?)
62. NO BB GROOT. DON'T CRY.
63. If I didn't love these characters and movies, this would be so cheesy. But given that I do, I am crying.
64. GOOD JOB BB GROOT I KNEW YOU COULD DO IT.
65. Oh no. It's gonna be Yondu who doesn't make it, isn't it.
66. "Welcome to the frickin' Guardians of the Galaxy."
67. "What's so bad about that." Wowwww this movie has so many good one liners.
68. OH NO YONDU ONLY HAS ONE SPACE SUIT. I know what's gonna happen.
69. I haven't cried this hard since the end of Captain America.
70. Sisterly hug. Awkward, but tender.

71. LOL. Zune. Those didn't last long. I wonder how much they paid so it wasn't an iPod.
72. THE RAVENGER FUNERAL MY HEART CAN'T TAKE THIS.
73. "And so are you…on the inside." LOL can always count on Drax to make me laugh even though I am blubbering like a baby.
74. HECK YES THEY WILL!!!!
75. Lol @ Kirk trying to use the pen.
*Skips credits*
76. ROCKY!
77. This is like the B team Avengers assembling.
*skips more credits*
78. What has gold lady done?!
79. Adam. Like Adam and Eve?
*skips even more credits*
80. HAHAHAH ANGSTY TEENAGER GROOT.
*skips yet even more credits*
81. Stan Lee again!!!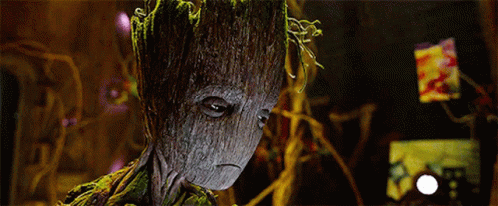 WHAT. A. FILM!! I LOVED IT!
Now, this is what we're talking about!! Movies like this (and the original) must be why people are obsessed with Marvel, and I. GET. IT.
It was super funny (I LOLed dozens of times), but yet it still had an awesome message about family, and what that really means. I haven't cried so hard in a film yet. And I cannot even believe how cute Baby Groot is!!!
On a scale of 1 to 10, where 1 is rolling your ankle and 10 is wearing the comfiest slippers, I award Guardians of the Galaxy Vol. 2 an 8.9!
Next up: Spider-Man: Homecoming!
Join the AllEars.net Newsletter to stay on top of ALL the breaking Disney News! You'll also get access to AllEars tips, reviews, trivia, and MORE! Click here to Subscribe!