When we went back to Fantasyland on its opening day at Magic Kingdom, we saw plenty of new ride procedures and regulations utilized at the attractions. However, we also noticed that "it's a small world" had construction walls placed around the entryway before guests entered.
But, when we were back in the Magic Kingdom today, the walls had been taken down so guests could peer into the little "world of laughter!"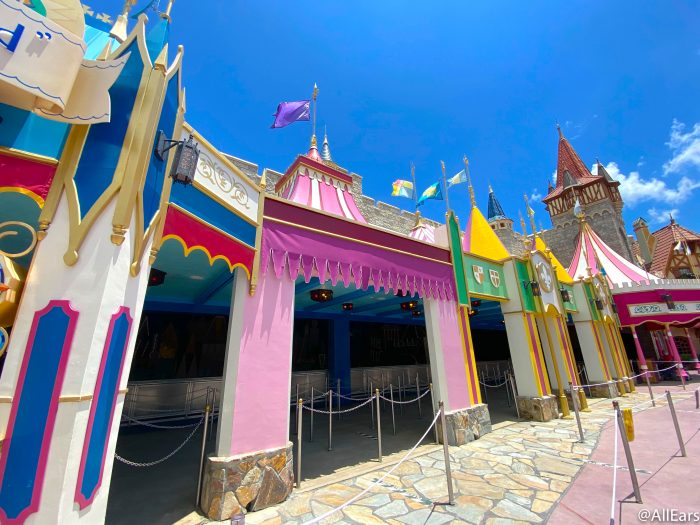 Although we're not sure why the construction walls were up at it's a small world (and easily could have been leftover while new barriers, distancing markers, and more), we're glad to see the attraction looking as colorful and happy as ever.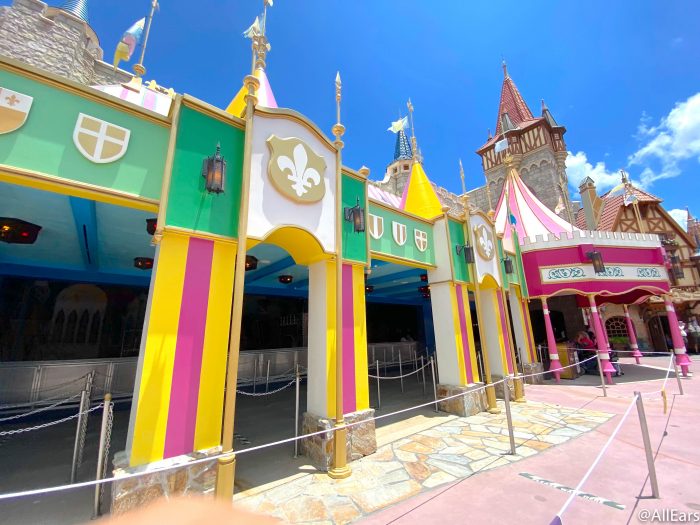 While we keep exploring Disney World, we'll keep you updated on all the new and different things in the parks!
Have you been back to Magic Kingdom yet? Let us know in the comments below!