While the Disney Parks have been closed, there have been a LOT of amazing people worldwide doing everything they can to help others.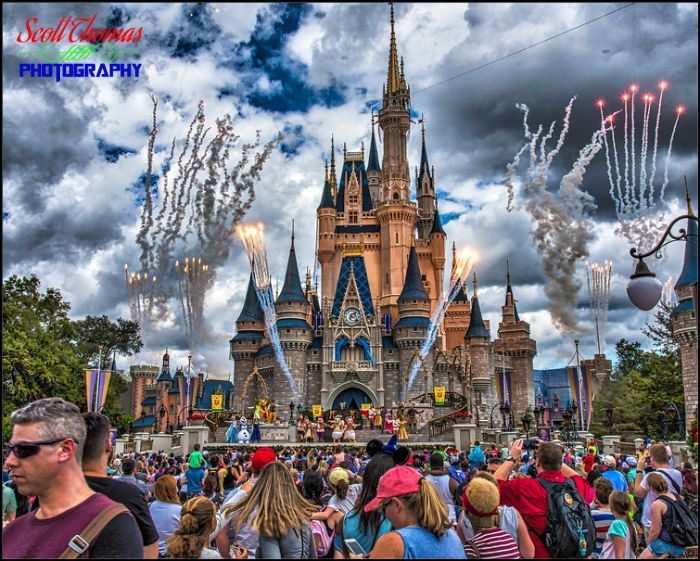 And, Disney is wanting to give back to the incredible healthcare workers who have been giving their all to the community!
Disney Cast Members have honored the frontline healthcare workers by making them more than 17,500 customized greeting cards. Disney printed them and mailed the cards to healthcare workers at 35 hospitals across the nation.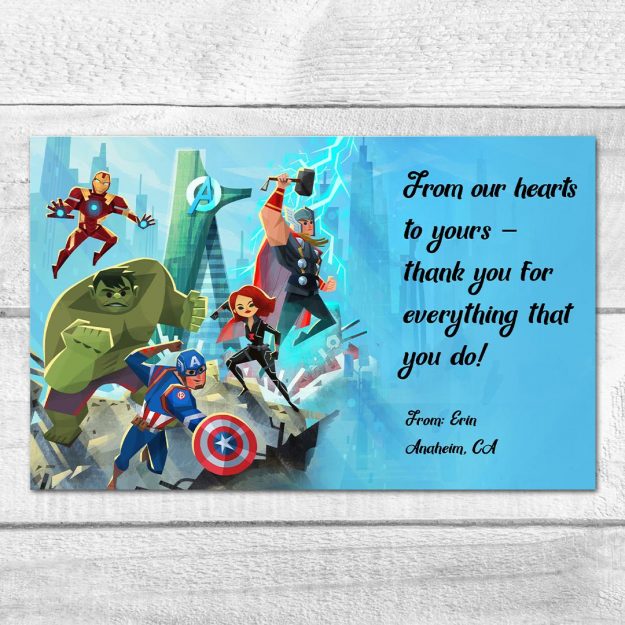 Cast Members were able to visit the Disney VoluntEARS page to create Thank You Cards by custom-building them from different designs and items.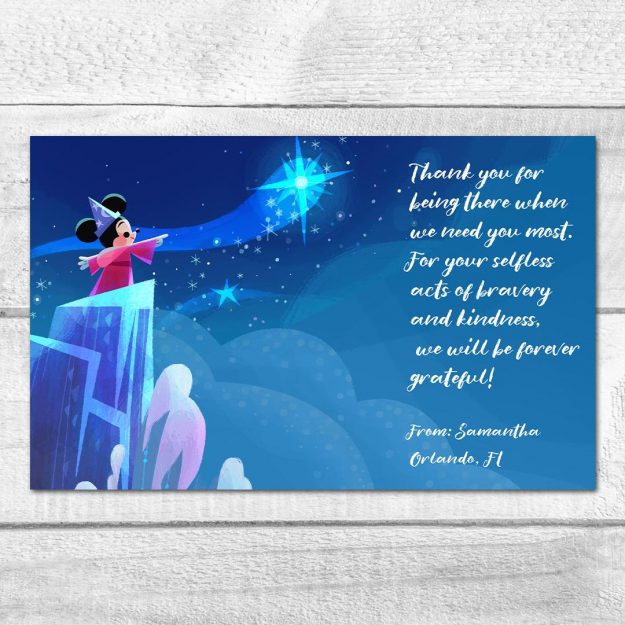 They could choose embellishments and characters from Disney movies like Aladdin, Black Panther, The Incredibles, Toy Story, Star Wars, and others before putting a special "Thank You" message in their choice of a font.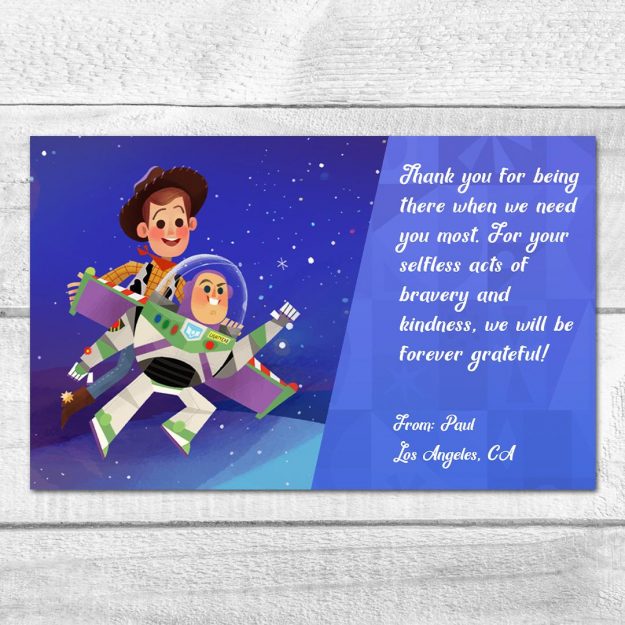 We are blown away by the wonderful creativity of Disney Cast Members. And, we are constantly amazed by the selflessness of the frontline healthcare workers! From all of us here at AllEars, thank you!
What are some of the ways you've been giving back to the community during this time? Let us know in the comments below!