From delectable and decadent delights to the merry magic of a mimosa, we can't think of a better way to start a weekend adventure at Walt Disney World than having brunch in Disney Springs.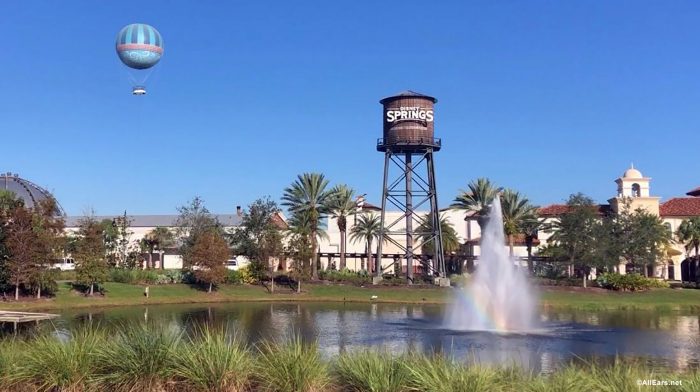 With so many promising possibilities, here's our

ultimate guide to brunch at Disney Springs

!
House of Blues Restaurant & Bar
Saturdays and Sundays from 10:00 a.m. to 1:00 p.m.
Click here to view the House of Blues Brunch menu!
The weekly 'Bayou Brunch' at House of Blues Restaurant & Bar will start your day off with good eats and delightful ear candy, featuring live music from the Brown Bag Brass Band. This is the only Disney Springs Brunch spot with an all-you-care-to-enjoy experience, so be sure to bring your appetite!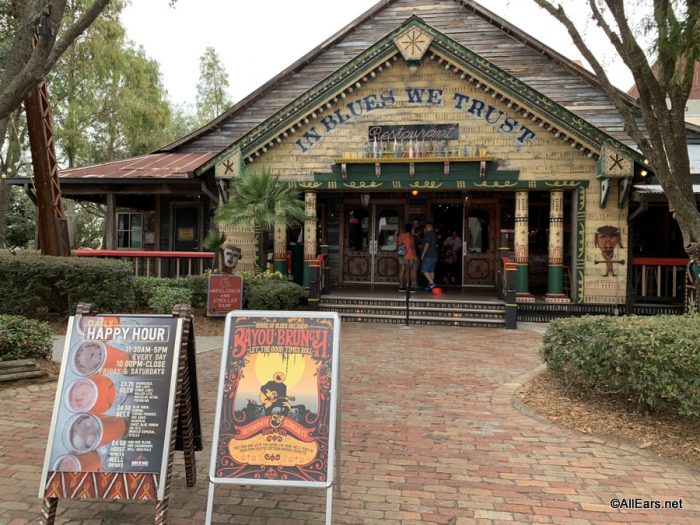 Their buffet has bountiful breakfast and lunch favorites, such as an Omelet Station, Candied Bacon, Andouille Sausage, a Carving Station featuring Ham and Roast Beef, Shrimp & Crawfish Étouffée, and a famous Bourbon Bread Pudding for dessert. If you want to start your day 'wetting your whistle,' the Mimosas and Bloody Marys are bottomless!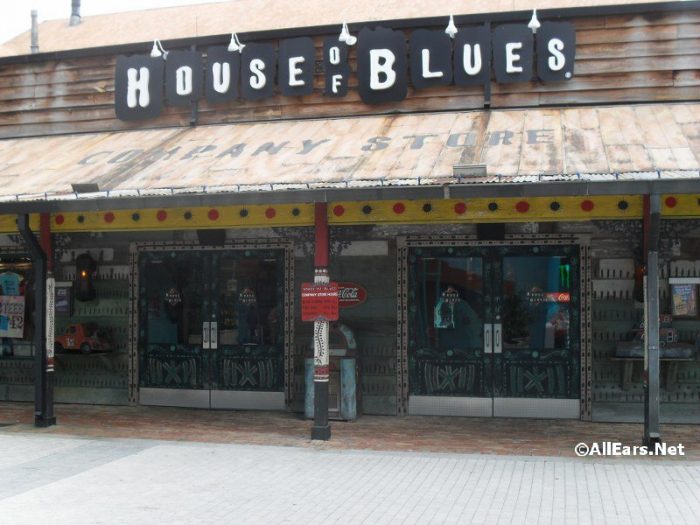 Gospel Brunch fans, rejoice! Although the Bayou Brunch is a newer offering, the famous Sunday Gospel Brunch is also available in the Music Hall most Sundays at 10:30 a.m.
The price of the Sunday Gospel Brunch includes reserved seating, a Gospel performance, an all-you-can-eat Southern-style buffet, non-alcoholic beverages, tax, and tip. You can't go wrong with either one of the brunch offerings at House of Blues!
Terralina Crafted Italian
Sundays from 11:30 a.m. to 3:00 p.m.
Click here to view the Terralina Crafted Italian Brunch menu!
Enjoy Italian inspired cuisine in a beautiful setting with waterfront views during brunch at Terralina Crafted Italian. Multiple artfully decorated dining rooms radiate out from the kitchen, home of a wood-burning pizza oven.
Guests can indulge in offerings such as Breakfast Pizza, Egg Frittata, Steak & Eggs, Bloody Marys, and Mimosas.
Chef Art Smith's Homecomin'
Saturdays and Sundays from 10:00 a.m. to 2:00 p.m.
Click here to view the Chef Art Smith's Homecomin' Brunch menu!
World-renowned celebrity chef Art Smith invites you to his 'Rise 'n Shine Brunch', featuring fresh Florida flavors and "farm-to-fork" selections.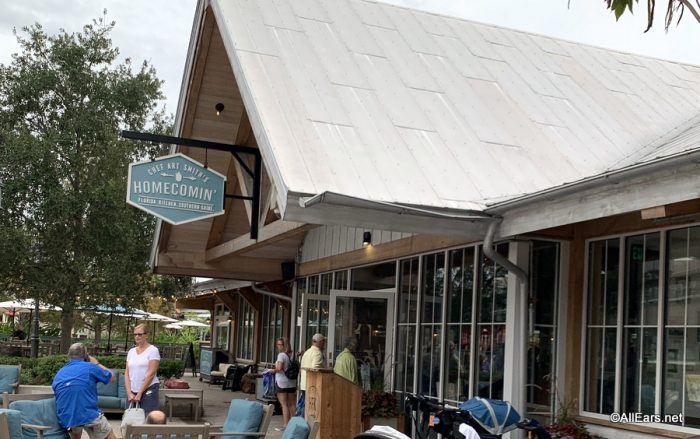 Chef Art Smith's menu will give you the comfort food you'll come to crave, with options including Church Lady Deviled Eggs, Bee Haven Bay Fried Green Tomatoes, Hush Puppy Benedict, Short Rib Hash, and Fried Chicken & Doughnuts. There are also plenty of Southern-inspired cocktails, such as the Blueberry Mimosa, Southern Mary, and Moonshine Mash!
Wine Bar George
Saturdays and Sundays from 10:00 a.m. to 2:00 p.m.
Click here to view the Wine Bar George Brunch menu!
Master Sommelier George Miliotes' "Wine Country Brunch" boasts a menu featuring House-made Buttermilk Biscuits, Brioche French Toast, and Polenta Cake Eggs Benedict.
Aside from the fantastic fare, you're sure to enjoy perusing the myriad libations, ranging from over 140 wines to specialty spritzes and spirits. Cheers to that!
Maria & Enzo's Ristorante
Sundays from 10:30 a.m. to 1:30 p.m.
Click here to view the Maria & Enzo's Ristorante Brunch menu!
Get ready for take-off to a destination of first-class fare with an ambiance reminiscent of a glamorous 1930's airline terminal. You'll get beautiful views of Disney Springs and the Aerophile Balloon as you dine on Sicilian inspired dishes and sip on craft cocktails at the Maria & Enzo's Ristorante Brunch.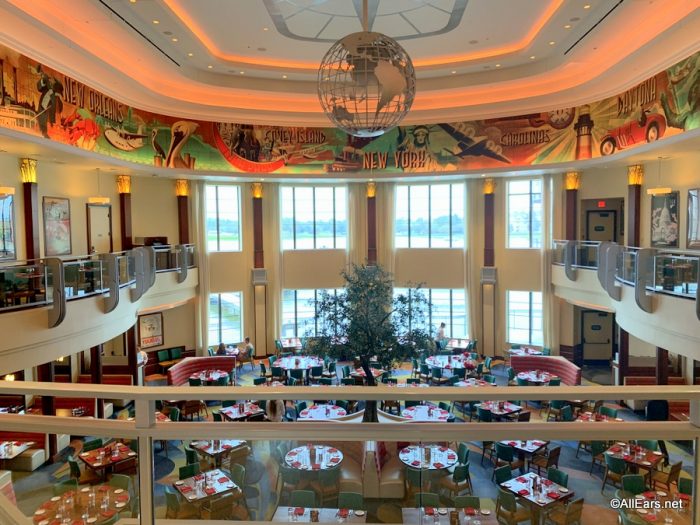 Menu options include Nutella-Stuffed French Toast, Braised Beef Short Rib Ragu, Frittata Rustica, plenty of pasta selections, and Maria's Chocolate Fountain.
Raglan Road Irish Pub & Restaurant
Saturdays and Sundays from 9:00 a.m. to 3:00 p.m.
Click here to view the Raglan Road Brunch menu!
From the 'Happy Marriage Omelet' and the 'Full Irish breakfast', to a 'Shepherd's to Die for Pie' and 'Bangin' Bangers & Mighty Mash' you'll find fantastic flavors and a dash of Celtic creativity in the marvelous Raglan Road brunch menu.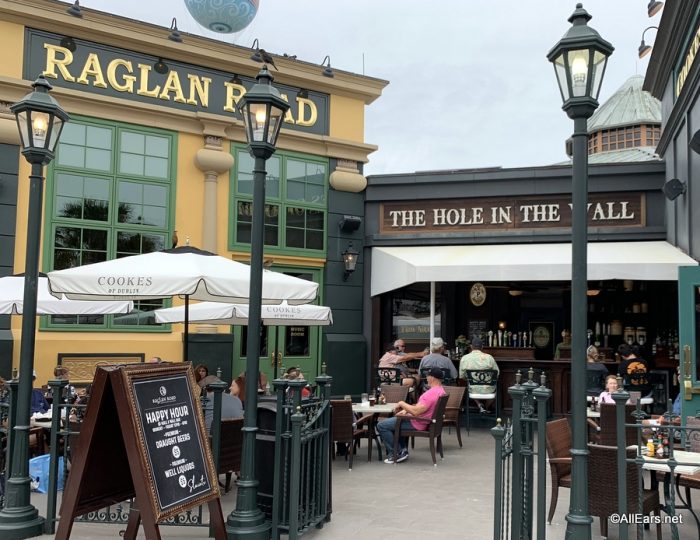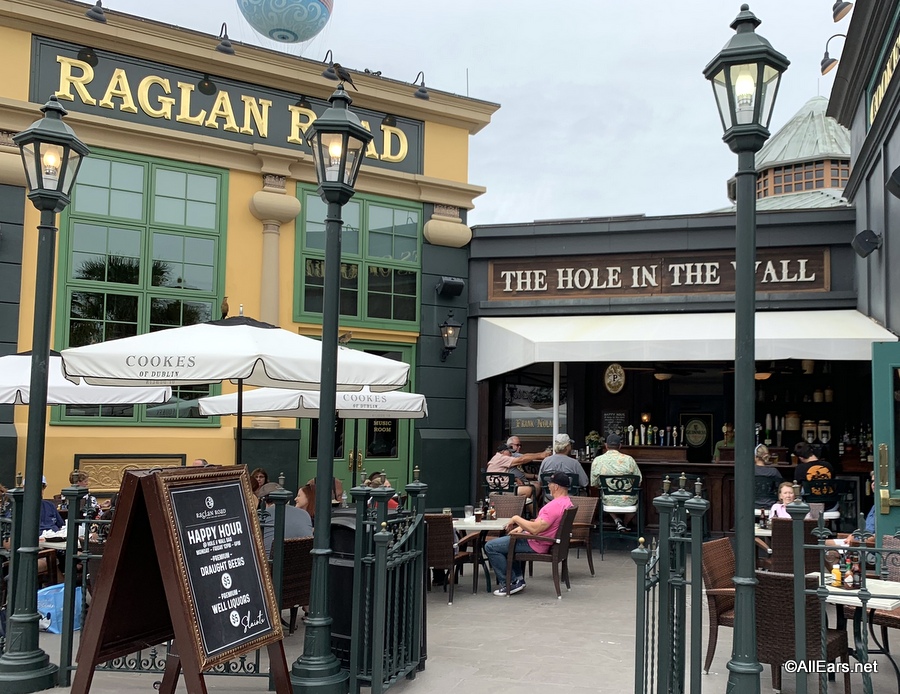 With plenty of boozy brunch beverages and specialty craft cocktails, you'll want to sit back, relax, and take in the scenery itself, as this Irish Pub is as authentic as you'll find outside of Ireland!
Paddlefish
Sundays from 11:30 a.m. to 4:00 p.m.
Click here to view the Paddlefish Brunch menu!
Come aboard Paddlefish for a grand brunch adventure, in this restaurant modeled after a Mississippi style paddle-driven riverboat.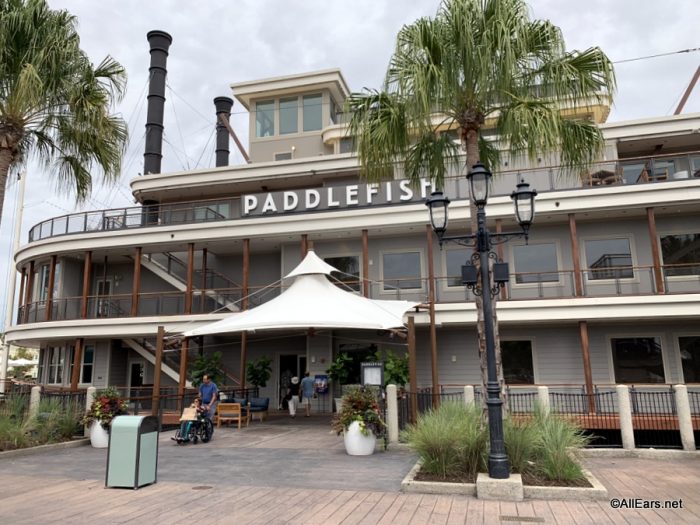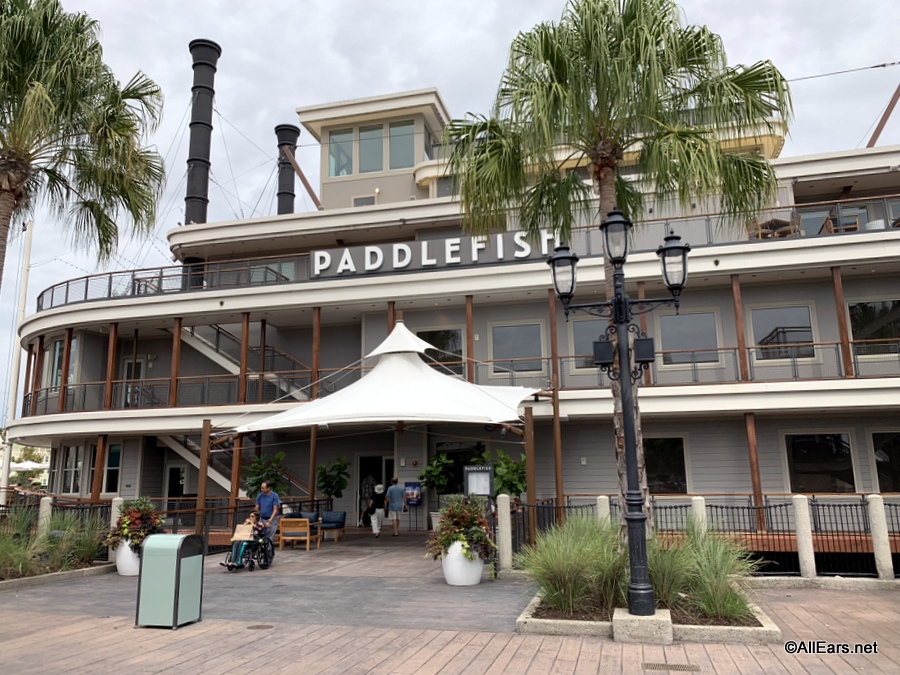 Guests can choose from a robust menu, which includes Monte Cristo, Crab & Asparagus Benedict, Corned Beef Hash, and 'The King Meets the Captain,' which is a peanut butter and banana stuffed French toast, crusted with everyone's favorite breakfast cereal (Captain Crunch).
STK Orlando
Saturdays and Sundays from 11:30 a.m. to 3:30 p.m.
Click here to view the STK Orlando Brunch menu!
Relax on a stunning rooftop terrace or enjoy the alluring ambiance of an indoor fire pit lounge while feasting on upscale offerings at STK's weekend brunch.
Unlike your average steakhouse, this menu features some fantastic flavors, including Truffle Steak and Eggs, Smoked Pork Belly Eggs Benedict, Avocado Toast, Egg White Frittata, Tuna Tartare, Oysters on a Half Shell, and the STK Coffee-rubbed Ribeye Dip.
City Works Eatery and Pour House
Saturdays and Sundays from 10:00 a.m. to 3:00 p.m.
Click here to view the City Works Brunch menu!
Guests can celebrate the spirit of rock with brilliant twists on brunch offerings at the City Works Rock 'N Roll Brunch.
Feast your fancy on creative creations like the White Wedding (egg white frittata), The Boss (steak and eggs), Sweet Child O' Mine ( stuffed brioche French toast), or the Jon Bun Jovi (a jumbo cinnamon roll). Imbibe on flared up favorites like a Flapjack Old Fashioned, a Hot-Blooded Bloody Mary, or a Bottlenectar Beermosa. The atmosphere is upbeat and energetic, and the selection of pours is impressive, with over 90 beers on tap!
Will you be trying any of these brunch options the next time you visit Disney Springs? Please let us know in the comments below!