Let's face it — Walt Disney World has an overwhelming amount of amazing food choices. From themed restaurants to signature resort dining, there's no end to the food options at the Most Magical Place on Earth! But, for today's post, we're narrowing our choices down to Disney Springs!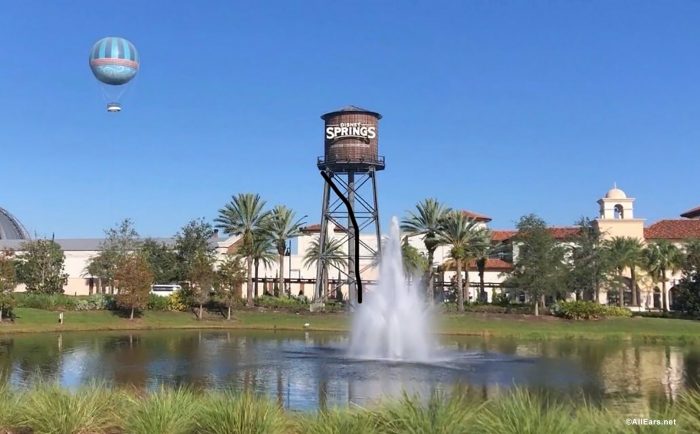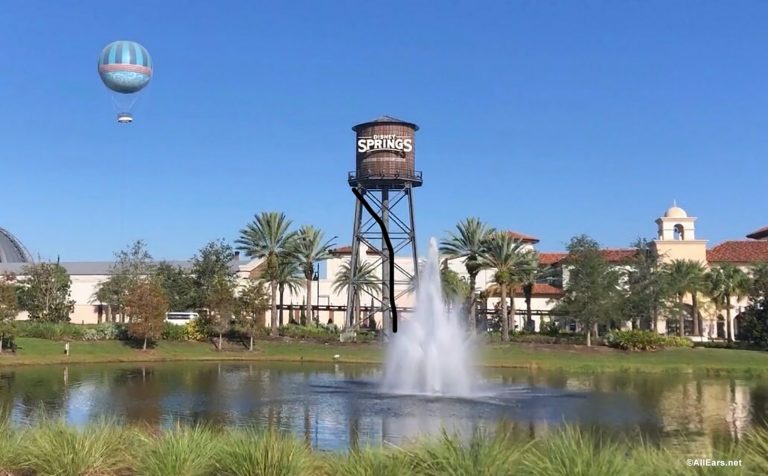 When it comes to the best value (and the best taste), these are some of our top picks for table service restaurants at Disney Springs to use your Disney Dining Plan!
Renowned chef Wolfgang Puck's restaurant serves up some of his classic dishes and new interpretations on a menu that's big on flavor and variety. The restaurants is one dining credit for both lunch and dinner, making it a great pick for a satisfying meal while you're at Disney Springs.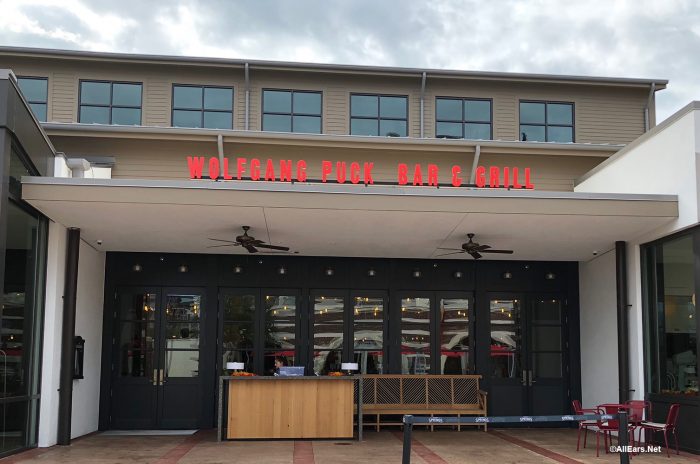 The meal also ends up being a pretty great deal on the Dining Plan, as many items on the menu are on the pricier side. Entree selections include picks such as and 8 oz Filet Mignon for $59 or Grilled Whole Strip Mullet for $42. Because of that, you certainly get a pretty good bang for your buck!
Raglan Road is another one dining credit option that is available for both lunch and dinner. Along with being a great pick as a good value for your dining credits, this authentic pub is also one of the most fun spots in Disney Springs!
The menu for lunch and dinner both feature a variety of Irish flavors, with classics such as Bangers and Mash and Braised Beef. For dinner, the price of Entrees ranges from $18 to $30, so not the highest on our list, but definitely still a good value to consider since it's just one dining credit. With live entertainment and a fun atmosphere, Raglan Road is also just an overall good option to consider when you're looking for a great time in Disney Springs!
If you're looking for a little bit of southern comfort food in Disney Springs, there's no better place to check out then Homecomin'! Created by celebrity Chef Art Smith, the restaurant features farm-to-fork cuisine that is heavily inspired by Florida.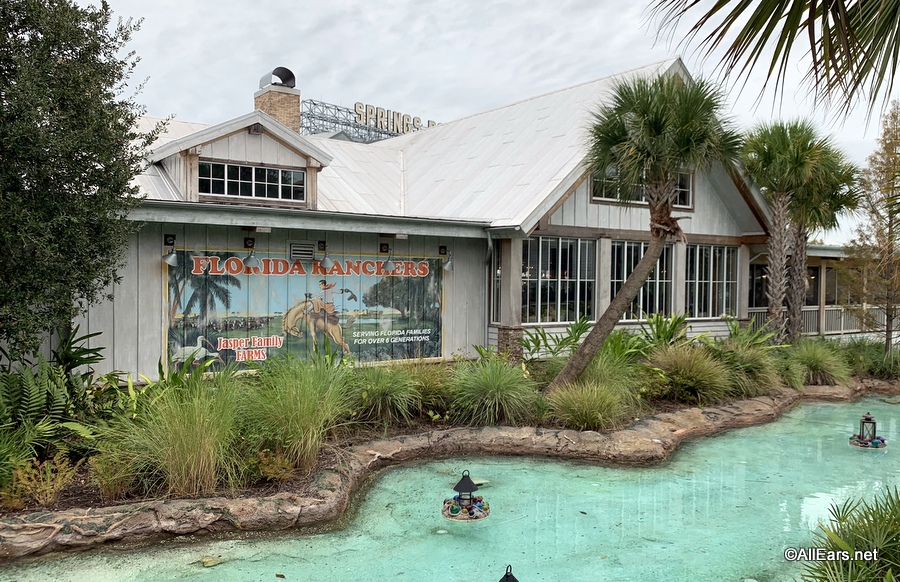 As far as the Disney Dining Plan is concerned, the restaurant is one dining credit for lunch, dinner, and brunch! While you can't go wrong no matter what, the brunch is a great pick for your Dining Plan, as you can get in a great meal to fill you up for both breakfast and lunch for one dining credit. The Brunch Menu is extensive, with filling options such as Fried Chicken and Doughnuts as well as Short Rib Hash or Fried Egg and Avocado Toast.
At one dining credit for both lunch and dinner, Wine Bar George is one of the best values at Disney Springs on the Dining Plan. The estate-style restaurant offers a variety of wines and beers, alongside a variety of small plates, family-style plates, charcuterie boards, and more.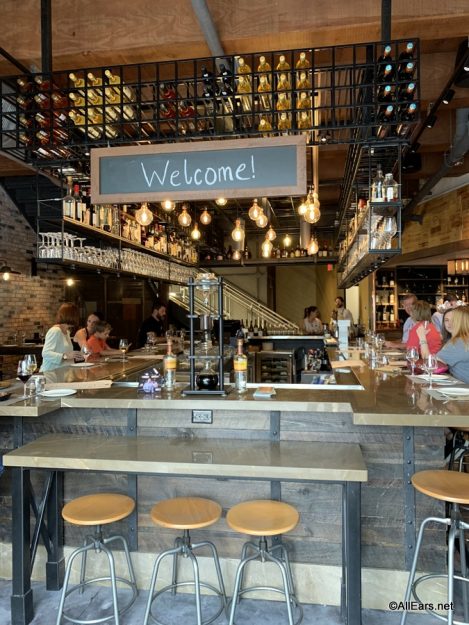 The Disney Dining Plan entitlements do vary slightly between lunch and dinner at Wine Bar George. For lunch, your per person dining credit can be used for either one daily lunch special, or two "small plates" from the menu, while for dinner you can either choose two "small plates" per person or, if two people are dining together, you can combine your entitlements for one of the "family-style" entrees. The family-style plates serve 2-4 people, with options such as Skirt Steak, Wine-Braised Chicken, and Grilled Whole Greek Sea Bass. Considering these plates range from $59-$72 and serve multiple people, it ends up being a pretty great way to use the Dining Plan in Disney Springs!
If you're looking to enjoy fine Italian cuisine in Disney Springs, Maria & Enzo's Ristorante might just be the pick for you! The restaurant is one dining credit for both lunch and dinner, with a varied menu featuring meats, pasta, and other delectable foods with an Italian influence.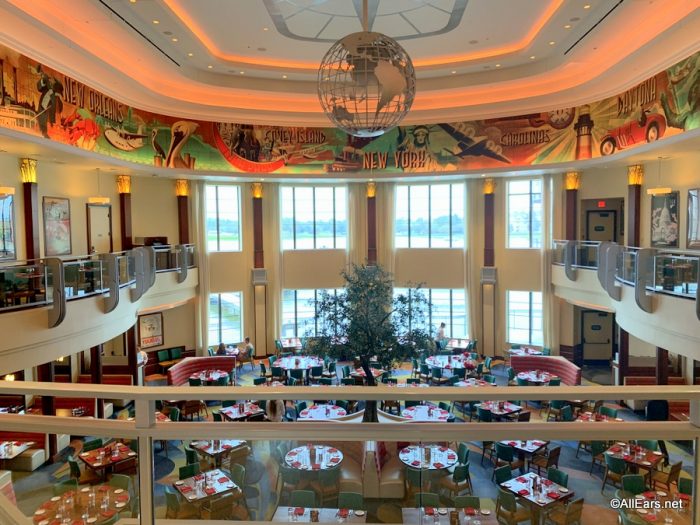 For dinner, the price of entrees currently ranges from $29-$48, with a variety of appetizers and sides you can choose from as well to add on to your meal. Because of that, pricing-wise the restaurant ends up being a good pick for using a Disney Dining Plan credit. Currently, the restaurant is serving their Carnevale menu through February — you can read about our experience with that here!
What is your favorite restaurant to eat at in Disney Springs? Let us know in the comments below!
Click below to subscribe to the AllEars® newsletter so you don't miss any of the latest Disney news!