For many guests, celebrating a special occasion during a trip to Walt Disney World is a rite of passage. Oftentimes, these celebrations involve a meal at one of the World's signature restaurants. However, as any regular guest of the parks knows, these restaurants can get overcrowded.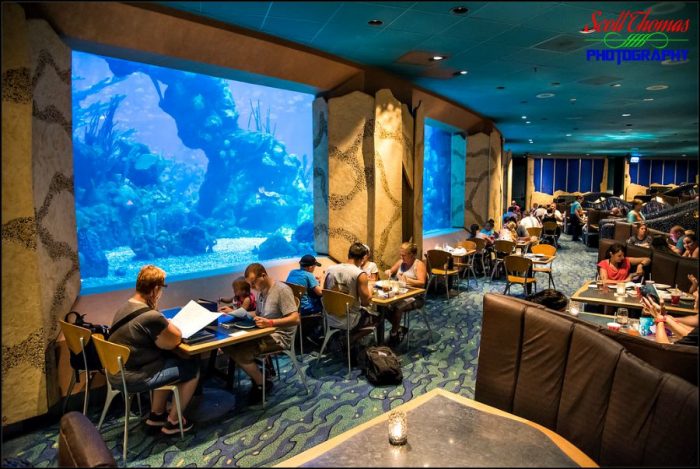 If you're looking to celebrate a special occasion at Disney World in a less than obvious way, one of the four restaurants might be what you're looking for.
*NOTE: Before you yell at us, we're not saying these restaurants are "unknown" by any means, simply that for numerous reasons, they're not the first ones many guests think of when planning a special occasions. 😉
1900 Park Fare
Our first stop brings us to 1900 Park Fare at Disney's Grand Floridian Resort and Spa. This charming buffet spot offers Victorian elegance that's perfect for special occasions like birthdays or graduations. In particular, the restaurant's character meals — the Supercalifragilistic Breakfast featuring Mary Poppins, Alice, The Mad Hatter, Tigger and Winnie the Pooh; the Wonderland Tea Party; and Cinderella's Happily Ever After Dinner — are a great way to meet several Disney friends at once!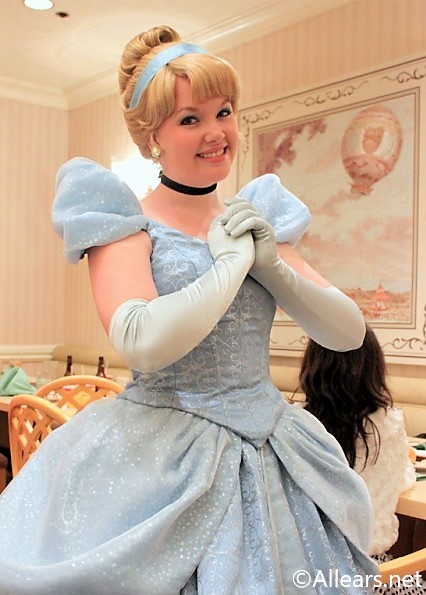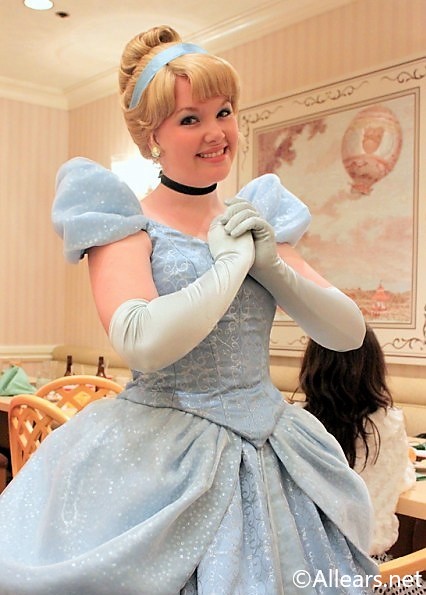 The restaurant's Grand Floridian location, right on the Monorail Resort line, makes it a convenient less-than-obvious spot to eat a celebratory meal either before, during, or after a Magic Kingdom day while avoiding the park's packed restaurants.
Mama Melrose's Ristorante Italiano
Mama Melrose's Ristorante Italiano, while well known to Disney aficionados, flies a bit under the radar at Disney's Hollywood Studios. The restaurant doesn't have the over the top theming of 50's Prime Time Cafe or the Sci-Fi Dine-In Theater, nor the real life Hollywood name cache of the Hollywood Brown Derby.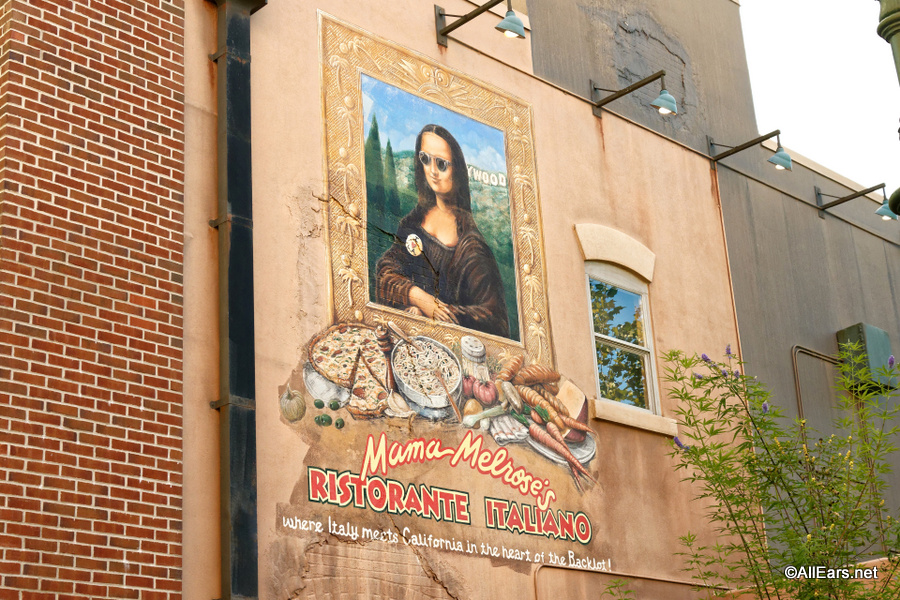 However, the restaurant's Italy-by-way-of California menu and jovial atmosphere makes it a festive off-the-beaten path restaurant to celebrate family gatherings and date nights at the Park.
Raglan Road
If you're celebrating an adult occasion at Walt Disney World – think a bachelor or bachelorette party, Girls' Night, etc. – Raglan Road Irish Pub and Restaurant in Disney Springs is a slightly less than obvious choice, at least compared the area's currently better-known eateries and bars like The BOATHOUSE, The Edison, and Jock Lindsay's Hangar Bar.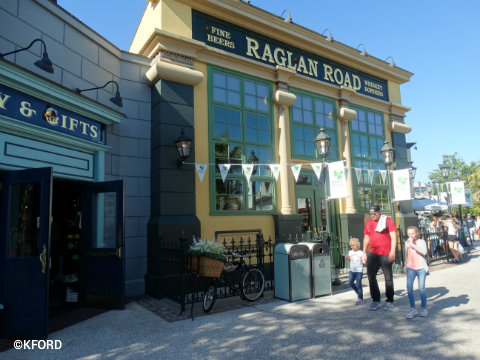 Raglan Road offers a large selection of Irish food and drink, as well as live entertainment every night, making it a raucous place to celebrate in the World.
Coral Reef
There are plenty of romantic restaurants at Walt Disney World that make the perfect spot for one of the most special occasions in anyone's life: a marriage proposal. Now, full disclosure: I actually got engaged at Walt Disney World, proposing at the admittedly stereotypical for the occasion Be Our Guest. However, if you're looking for a less than obvious place to pop the question, how about the Coral Reef Restaurant at Epcot's Living Seas pavilion?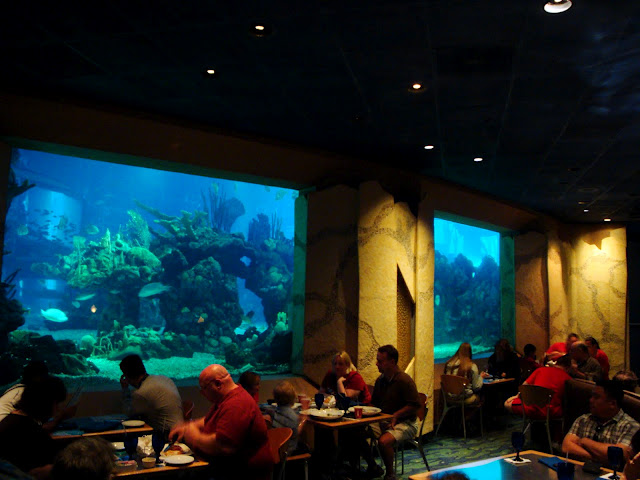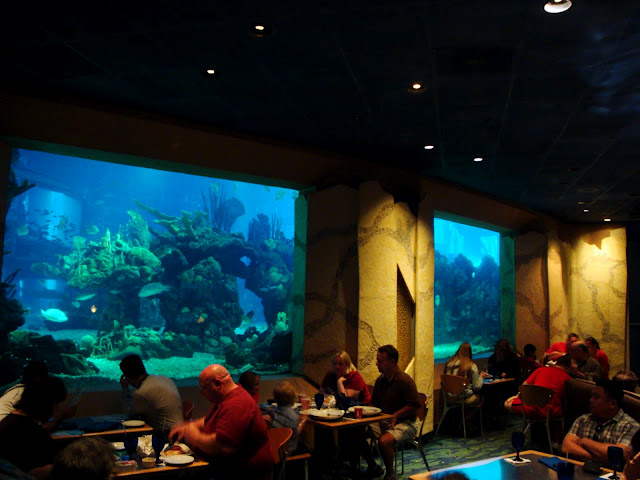 The restaurant used to be one of Epcot's most well-known. However, while still popular, it has been eclipsed in recent years as a foodie culture has developed around the park's World Showcase eateries. Coral Reef's now comparatively less busy atmosphere, as well as the breathtaking views directly into an aquarium featuring 4,000+ sea creatures, make it a unique backdrop for a romantic proposal.
Have you ever celebrated a special occasion at one of Walt Disney World's restaurants? Let us know in the comments below.
Want More AllEars? You know you Do! Follow us on social media!