Alright, folks, it's time to settle a debate as old as Hollywood itself: which is the best quick service restaurant at Disney's Hollywood Studios… and which is the worst?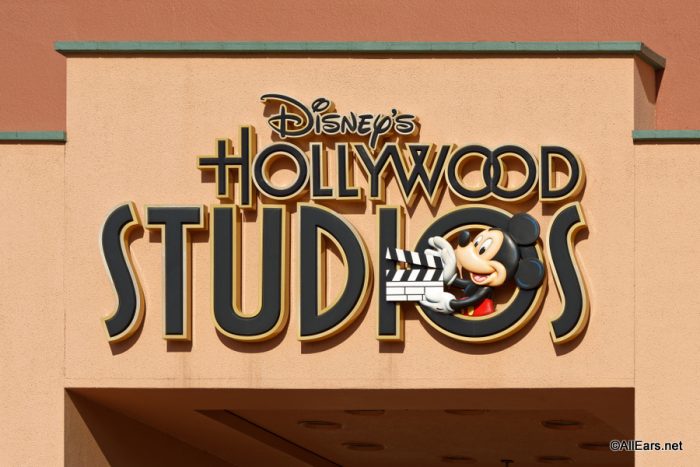 There are so many places to choose from — but who reigns supreme and who falls flat? We're taking a look at all of the Quick Service options and ranking them from worst to best.
We recently ranked the restaurants at Animal Kingdom, and it got dicey. Read about it here.
For the purposes of our rankings at Disney's Hollywood Studios, we will only be looking at Quick Service Restaurants — all full service spots, lounges, and small kiosks or carts will be omitted.
Are you ready? Then let's get into this Hollywood Studios Culinary Throwdown!
Catalina Eddie's is the first, but sadly not the last, place in Hollywood Studios where you can get those less-than-great individual pizzas. You know the ones — they're circular and definitely taste like they were frozen just minutes ago? They just really aren't great, and not only can you find better food in Hollywood Studios, but you can find it very close by!
Catalina Eddie's is one of three quick service spots in the "Sunset Ranch Market" (not counting dessert and drink specialty shops). This chain of eateries is located on Sunset Boulevard, across from the entrance to Fantasmic! The other two spots in the Market are superior food-wise to Catalina Eddie's, so if you want to eat in this area, we recommend you do so at one of them.
Dockside Diner gets big points for cuteness, but that's about it. Located on Echo Lake, the Diner serves a limited menu of nachos, hot dogs, and, currently, a BBQ pork sandwich.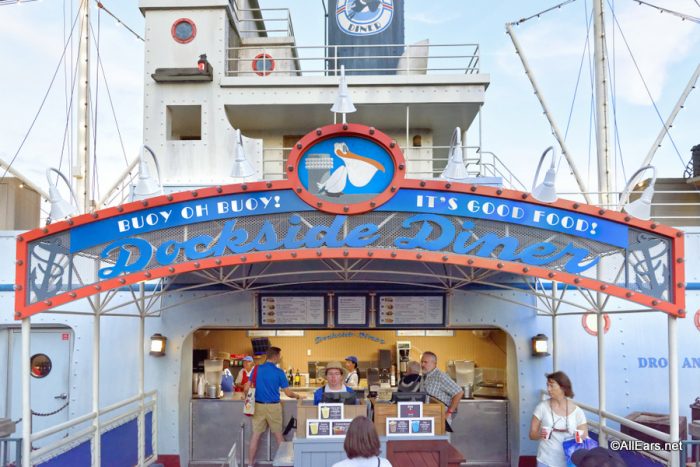 The food is… fine. It's standard theme park fare and will do the job if you're hungry and maybe have some picky eaters. But the seating is all outside, and nothing on the main menu stands out to us, which is why it sits toward the bottom of our list.
(Also, I am still very bitter about the removal of the Chicken Caesar Salad Sandwich. It happened at least five years ago, but that doesn't make it hurt any less.)
The second appearance of those circle pizzas comes to you from PizzeRizzo. PizzeRizzo, we had really high hopes for you. We love the Muppets, and we love pizza. But sadly, the menu consists of those sad personal pies again! Kids or picky eaters will eat them — heck, they maybe even love them. But anyone else is far better off grabbing a bite somewhere else.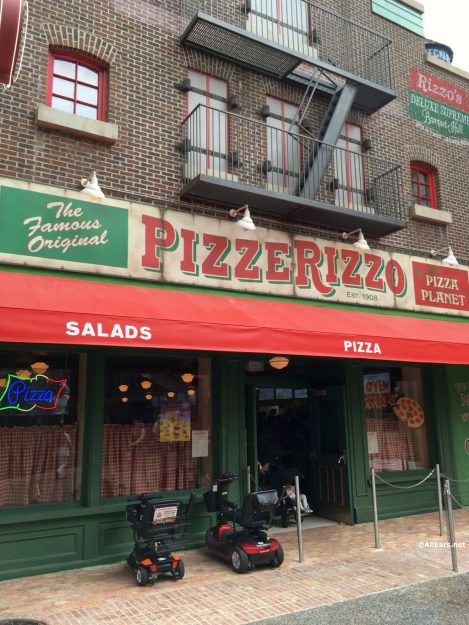 Rosie's All American Cafe is the second spot at the Sunset Ranch Market. Its menu largely consists of standard theme park eats — burgers, hot dogs, and chicken nuggets. Not that these things aren't great; they just aren't unique or exciting.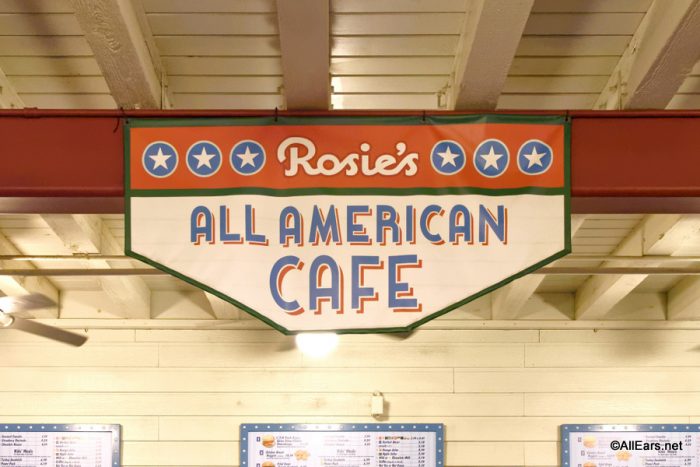 The other factor that puts Rosie's (and the other spots at Sunset Ranch Market) in our "nay" category is the fact that it's completely outside. There's no reprieve of air conditioning during your meal, which is usually a plus to Quick Service eating. The "yay" factor of these spots, however, is the location. If you're intending to see Fantasmic! or Beauty and the Beast Live on Stage, it's conveniently right across the street.
That said, the stand out on the menu is the Fried Green Tomato Sandwich. It's something unique and very tasty — if your fam decides to eat at Rosie's, we recommend giving this a try!
Backlot Express is located near Star Tours and has a menu that largely consists of sandwiches. While there are a few burgers, their choices have a little more variety, and there is ample indoor seating.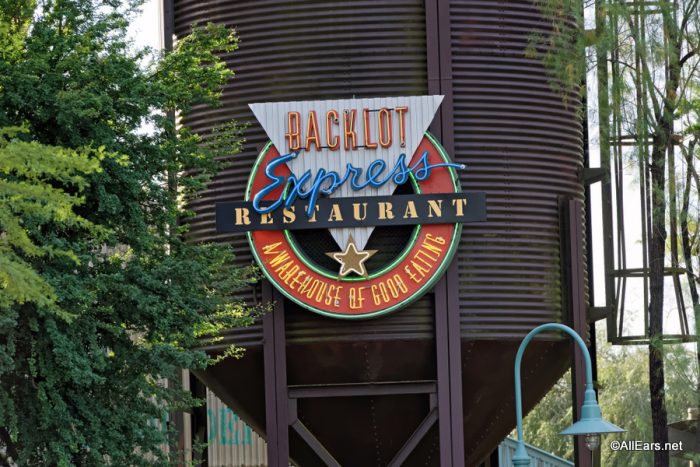 Along with burgers, diners can enjoy a Chicken Garlic-Ranch Club Sandwich, Caprese Sandwich, and Southwest Salad. There is also a decent condiments bar where you can load up your burgers or sandwiches, which allows you to amp up the flavor to your liking.
Is this the best meal you'll have in a theme park? Probably not. But it's a good option if you're in a rush or have a mix of picky and adventurous eaters.
I know, I know: it's a super-themed restaurant in the galaxy far, far away. And that is the basically the best thing about Docking Bay.
Seriously, the detail is amazing, and the interior is super cool. But the dishes mostly underwhelmed us, and you can find a better versions of almost everything outside of Batuu. The dishes are very unique — to a fault. It's going to be hard to get kiddos and picky eater to try anything at Docking Bay 7, as there isn't a chicken tender to be found among the exotic dishes. (Although there is a cube of fried chicken…)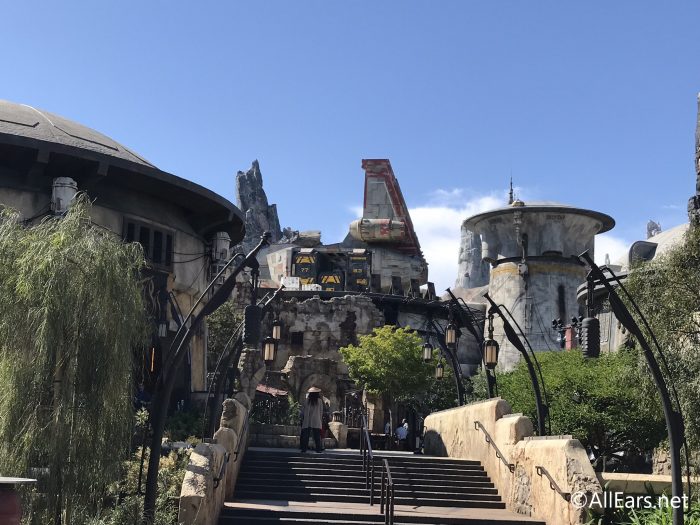 The best things we tried were the Braised Shaak (pot roast) and the Felucian Garden Spread (vegan Impossible 'meat'balls), so if you decide to dine at Docking Bay, we recommend giving one of those a whirl.
And if you really want the best thing in the galaxy, head to Ronto Roasters, a walk-up stand close by. The Ronto Wrap was easily the best thing we ate in Galaxy's Edge, and we'd take one of those over anything at Docking Bay 7!
Howdy, pardner! Mosey on over to Toy Story Land for our bronze medal winner! Woody's Lunch Box has a small but mighty menu with options for picky eaters as well as those wanting something more unique. The choices are mostly sandwiches — we love the brisket melt and the three-cheese grilled cheese — and they come with soup, macaroni salad, or potato barrels which is a fun upgrade from fries.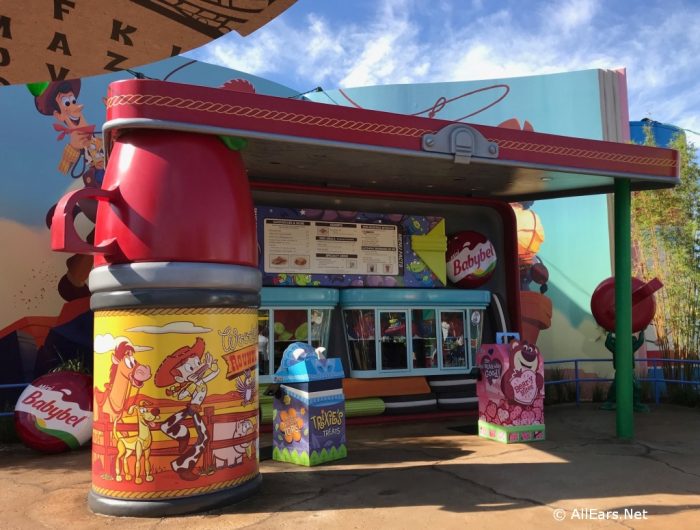 We also LOVE the Totchos, which are loaded tater tots smothered in queso, chili, and more. And the signature desserts are "Lunchbox Tarts" which are like Pop Tarts but way better.
The only downfall to Woody's Lunch Box is the seating area. While incredibly adorable, it's all outside with minimal shade and no AC. So we suggest eating here when it's a little cooler out or after the sun's gone down! We also recommend using Mobile Order here (and everywhere TBH) because the line can move slowly. (But the Totchos are worth it!)
Fairfax Fare previously served barbecue, but within the last few years it has transformed into a Tex-Mex selection. And color us surprised, but it's very tasty!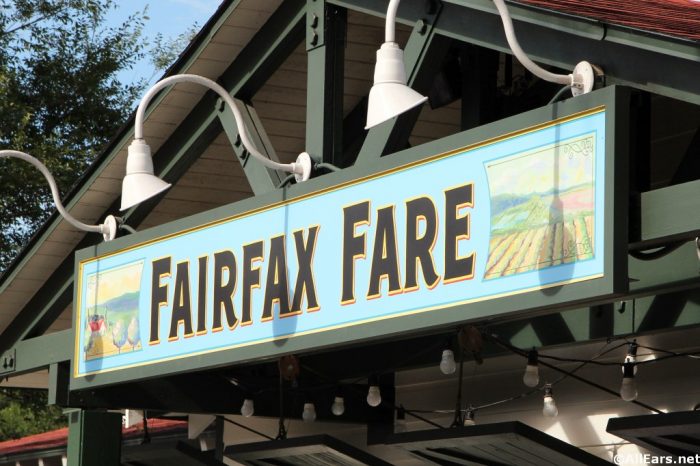 Our favorites on the menu include the Beef Empanadas, Pork Tamales, and Fairfax Salad (a wedge salad with a Southwestern twist). Everything we've tried has good flavor and is certainly a little different than a burger or chicken nuggets. But at the same time, pickier eaters will likely find something to enjoy!
Fairfax Fare is the third spot at the Sunset Market Ranch and our top choice of the three. And it takes the silver for us in the whole Park!
ABC Commissary has really stepped up its game over the last few years, and we are here for it. They've even added reservations for dinner along with real plates and silverware even though it's still considered a Quick Service meal.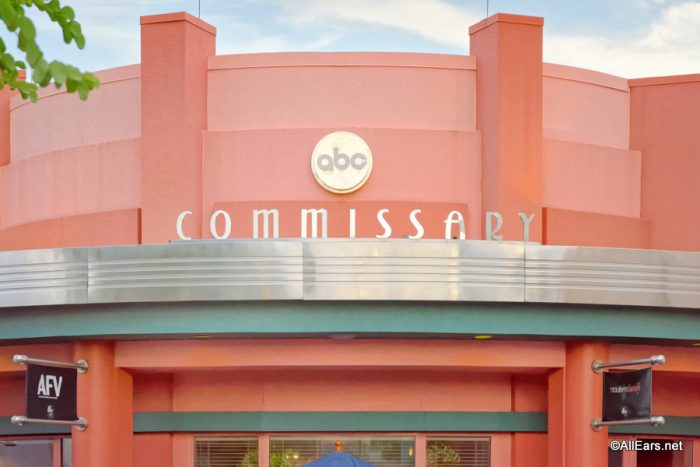 CONGRATULATIONS, ABC COMMISSARY! You're the WINNER (and no one is more surprised than us!)!
The menu at ABC Commissary has a little bit of everything — ribs, teriyaki bowls, burgers, seafood options, healthy choices, and even a tasty pot roast that shows up at dinner. It's a little pricier than other choices, but dishes could be shared with a few sides, and it's a great use of a Dining Plan Credit. 
ABC Commissary isn't the most exciting atmosphere, but it's roomy, has refillable soda stations, and is air-conditioned. The menu is varied, the quality is great, and the food is tasty. Because of this, ABC gets the gold for us!
Which of these locations is your favorite quick service spot at Disney's Hollywood Studios? How would you rank the quick service at Hollywood Studios? Let us know in the comments!
Be sure to follow @allearsnet on Instagram and Twitter!
Click below to subscribe to the AllEars® newsletter so you don't miss any of the latest Disney news!