If you love to indulge your inner foodie (and beer-ie and wine-ie and cocktail-ie… you get the drift) but the Epcot International Food and Wine Festival is a little overwhelming for you, there's a lesser-know food and wine event taking place within walking distance of Epcot — and it's fantastic!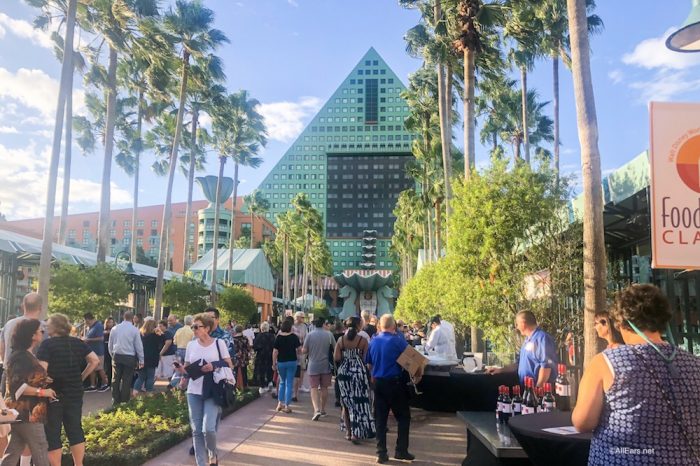 The Walt Disney World Swan and Dolphin Food & Wine Classic takes place over two evenings each fall. And while it lacks some of the size of the Epcot Food and Wine Festival, it makes up for that in big flavors and more manageable crowds!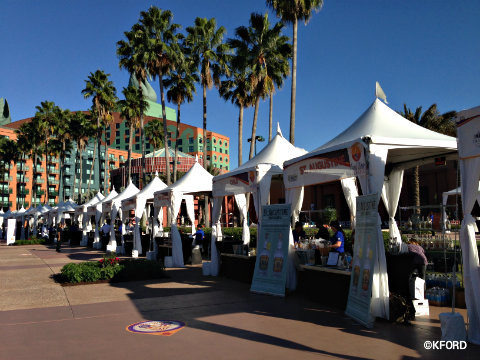 Whereas Epcot's Festival has grown to 87 days this year and offers over 30 food booths and well over 100 specialty menu items throughout the Park, the Food & Wine Classic takes place largely on the Causeway between the Swan and Dolphin hotels. This use of space means you can stroll and munch and sip without having to log so many steps.
But the Causeway is home to dozens of food and drink stations representing restaurants and cuisines found in the 17+ restaurants of the Swan and Dolphin. Dishes like Vegan Pho and Barbacoa Beef Tacos are offered along with beer, wine, sake, and cocktails.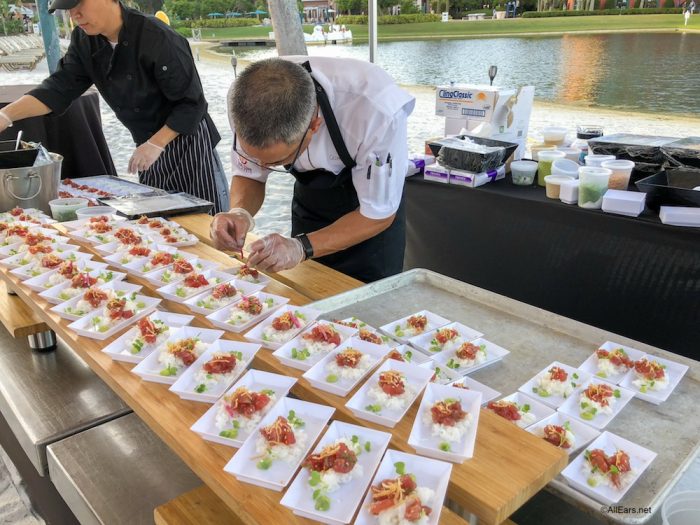 Five themed areas offer even more bites, including seaside specialties from the brand-new Hang Ten section!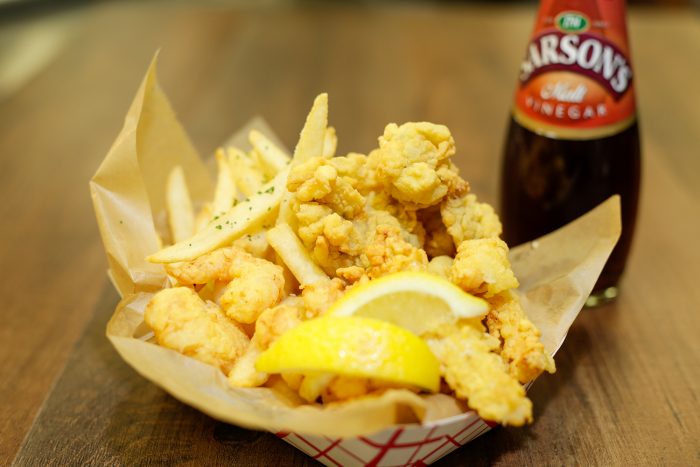 And it's not just about the eating at the Classic; there are seminars, too! This year ten seminars are offered on various days. Click here for details!
The Classic will be held on Friday, November 8, and Saturday, November 9, from 5:30PM to 9PM. Get your tickets (and check out some vacation packages!) here!
Have you attended the Walt Disney World Swan and Dolphin Food & Wine Classic? Share your experiences in the comments!