There's a lot to digest in Star Wars: Galaxy's Edge, but when it comes to food in Black Spire Outpost, there are actually a surprising number of things we think you should skip.
Here are four foods to avoid when visiting Star Wars: Galaxy's Edge.
This combination of sweet and spicy flavored popcorn left us feeling very underwhelmed. It was like eating Fruity Pebbles cereal but slightly spicy. The combination of flavors didn't work, and we'll be getting standard popcorn elsewhere in the Park rather than grabbing another bag of this.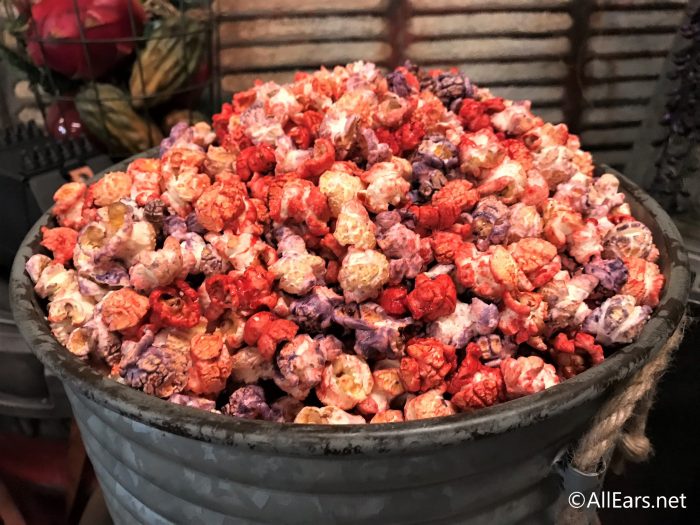 Outpost Mix at Kat Saka's Kettle
These slightly tangy ribs are served with pickled slaw and (inexplicably) a blueberry muffin. We loved the muffin, but it had no place with those ribs. Hard pass on this one.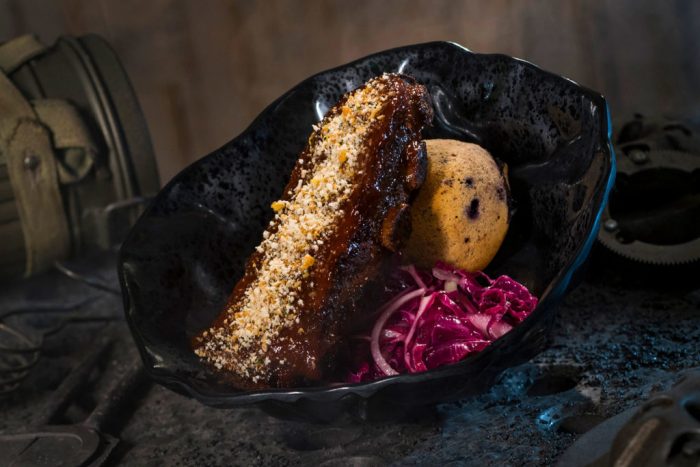 3. Yobshrimp Salad at Docking Bay 7 Food & Cargo
This noodle salad features a super-sour dressing and more pickled elements. For a light meal, it's got potential, but you'll need to be a big fan of vinegar-based dressings and marinades if you're going to enjoy it.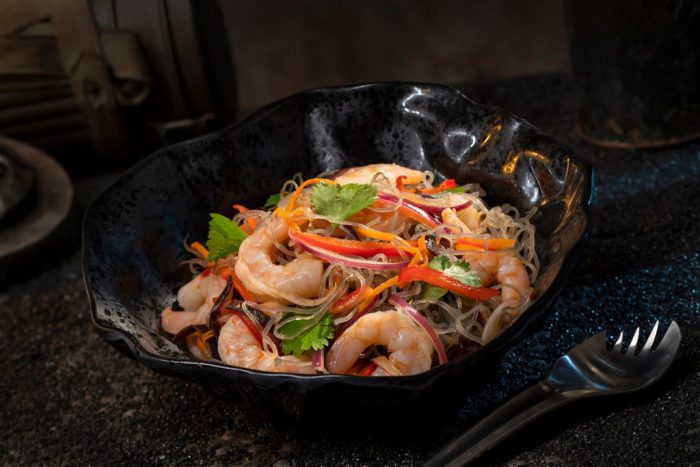 Fans of meat jerky, note: this is way more dried-out and tougher than any jerky you've ever eaten. We appreciate that it comes in sweet and spicy varieties, but the texture was off-putting. We'll snack on something else instead.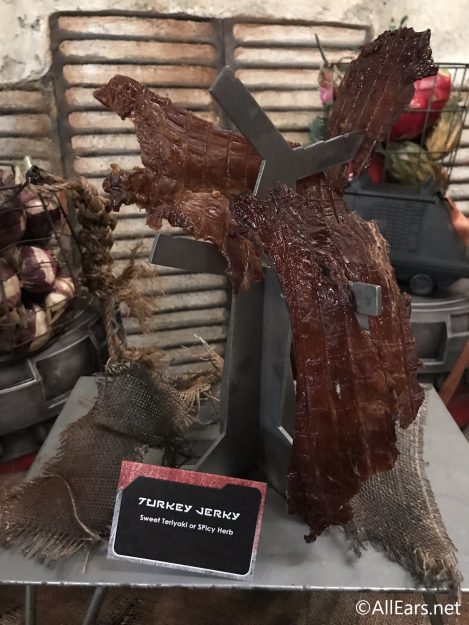 There are a few dishes that we thoroughly enjoyed in Galaxy's Edge including the Ronto Wrap at Ronto Roasters and the Fried Endorian Tip-Yip at Docking Bay 7 Food & Cargo. But overall, Black Spire Outpost left us wanting more… and by more we mean more food from elsewhere in Disneyland Park.
Have you tried the eats and drinks in Galaxy's Edge? Let us know what you loved and what you loathed in the comments below! 
Star Wars: Galaxy's Edge at Disneyland is NOW OPEN! Don't miss these posts about the new land: