Disney movies can make you feel all kinds of feels.Your emotions really run the gamut — Happiness, suspense, fear, joy, surprise, sadness. And of course, all these emotions make us laugh, smile, gasp, and even cry.
No matter how many times we've seen them, certain Disney moments always make us cry –sometimes out of sadness, sometimes out of joy. But either way, these 15 moments have us reaching for the tissues.
Warning: get your tissues ready.
1. When Mufasa Dies in The Lion King
Evil Scar. Falling Mufasa. Crying Simba. When he says "Dad?" and nuzzles up to him it's literally too much for my heart.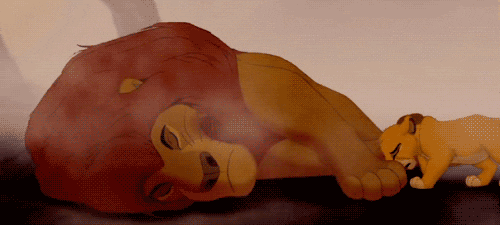 2. Bing Bong's Goodbye in Inside Out
If it isn't enough that Bing Bong is sacrificing himself for Joy and Riley, this line turns on the waterworks.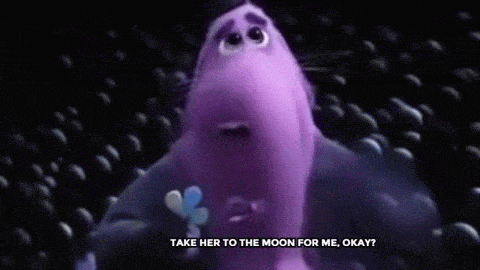 3. When Shadow makes it at the end of Homeward Bound
Remember this one? When you see Sassy and Chance reunite with their owners, but you aren't sure if Shadow made it out of the mud pit? (You're holding your breath just thinking about it!) And then Peter says, "It was too far. He was just too old."? And then he limps up to the top of the hill and runs to his boy? I am literally crying writing this right now.
4. When Belle tells the Beast she loves him in Beauty and the Beast
Another doozy. Belle comes back to the castle and sees the Beast get stabbed by Gaston. The Beast's last words are "At least I got to see you, one last time." She then weeps over him and says "Please, don't leave me. I love you" as rain (and MAGIC!) splashes down around them. SOB.
5. When the Toys are Headed to the Incinerator in Toy Story 3
After a few moments of struggling to climb the trash mountain, the toys realize it's hopeless and hold hands and accept their fate together. It's beautiful, and even though I know they'll be okay (now), I still cry and hold my breath.
6. When Koda finds out what happened to his mom in Brother Bear
"I don't like this story." ME NEITHER, KODA.
7. "Baby Mine" in Dumbo
*sobs forever thinking about Baby Dumbo reaching for his mother's trunk* Enough said.
8. When Team USA Defeats The Soviet Union in Miracle
"Do you believe in miracles?" I don't know; do you believe I am crying? Because I am, and I do.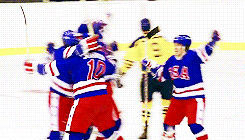 9. When Widow Tweed has to drop Tod off in The Fox and the Hound
Poor baby Tod's face when he realizes he's not going. Ugh, my heart. (And all of my abandonment issues, hush.)
10. When the Emperor (and all of China) bow to Mulan
"You have saved us all." Yes, she did! Anyone else have chills just looking at this gif?
11. When Dory begs Marlin to stay with her in Finding Nemo
"Please don't go away…when I look at you, I'm home." (…and I'm crying.)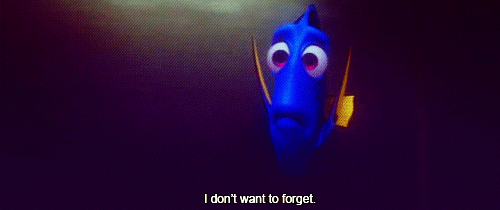 12. When Julius visits Gerry after his car accident in Remember the Titans
After a rocky start, these two overcome the odds and become family. And as if the team waiting outside for the news about Gerry wasn't enough, his greeting to Julius is enough to make anyone cry.
13. When Flynn tells Rapunzel she was his new dream in Tangled
This is after he gives up his chance to be healed in order to save Rapunzel from Mother Gothel, so yeah, it's a lot to take in.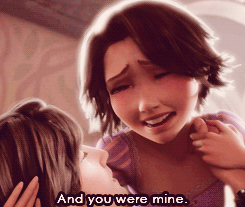 14. When Bambi realizes his Mother didn't make it in Bambi
"We made it mother! Mother?" WHY, WALT, WHY??! And of course…
15. The Carl and Ellie "Married Life" Montage in Up
From the wedding to the miscarriage to the funeral, Pixar made me cry more in these five minutes than I ever thought possible. If you don't at least tear up in the beginning of Up, I will assume your heart is made of stone.
Well, that enough emotional trauma for one day. Which of these scenes always makes you cry? Let us know in the comments!
Be sure to follow @allearsnet on Instagram and Twitter!
Click below to subscribe to the AllEars® newsletter so you don't miss any of the latest Disney news!