Earlier this year, Walt Disney World announced that they would be debuting NEW fireworks spectaculars at both Mickey's Not-So-Scary Halloween Party AND Mickey's Very Merry Christmas Party.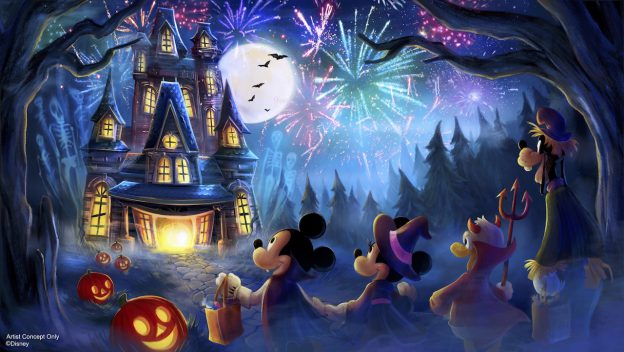 We learned details regarding the new "Disney's Not-So-Spooky Spectacular" a few months later. The show will involve projections of Mickey and pals entering a haunted house, where they run into some of our favorite Disney Villains.
Sounds awesome, right? RIGHT. But it made me think… where have all the fireworks gone?
Don't get me wrong — the new nighttime show during Mickey's Not-So-Scary Halloween Party DOES have fireworks in addition to the projections.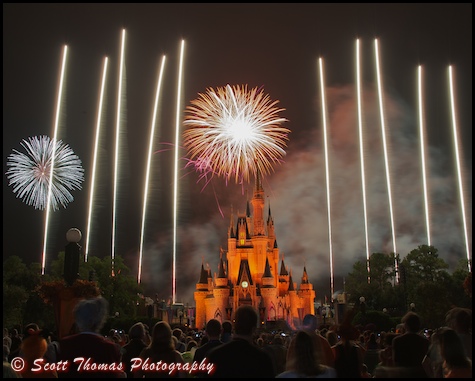 But the former Halloween fireworks. "Hallowishes" was just that — fireworks. AMAZING fireworks with a delightfully wicked soundtrack.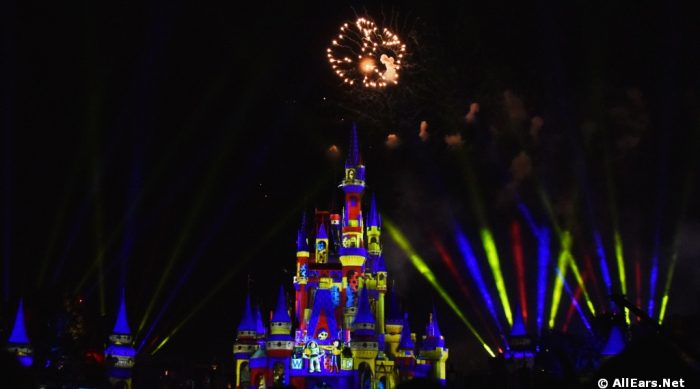 Similarly, Happily Ever After, Magic Kingdom's newest non-holiday nighttime spectacular, is also a combination of projections and fireworks. It's absolutely  stunning and has a fabulous soundtrack, but  is has considerably fewer actual fireworks than its predecessor Wishes.
The former Christmas fireworks show "Holiday Wishes" was also projection-free. We don't have many show details on the new Christmas show, "Minnie's Wonderful Christmas Time Fireworks," but if I were a bettin' lady, I would guess it also features projections.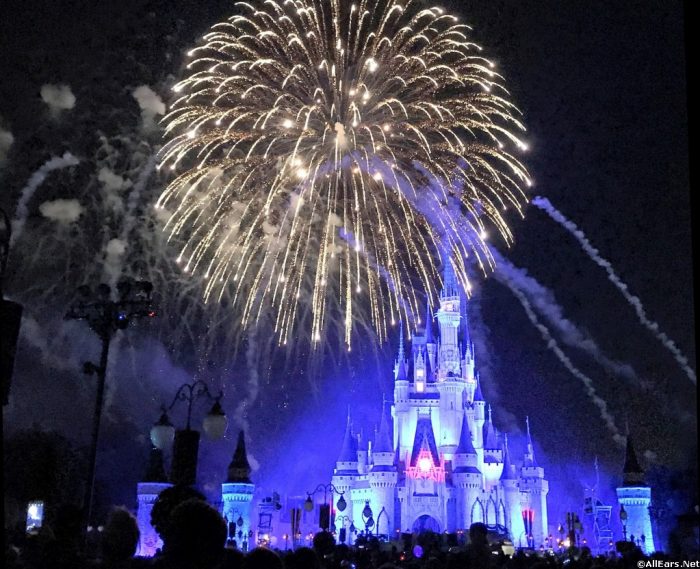 Even the "Star Wars: A Galactic Spectacular" fireworks at Hollywood Studios feature images from every film in the franchise on the Chinese Theater.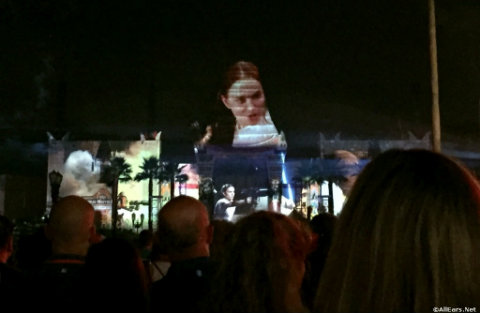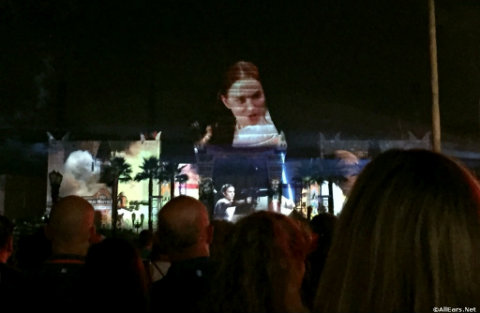 So where are all the firework fireworks?! If the new Christmas nighttime spectacular includes projections, there will be NO "fireworks only" fireworks shows at Walt Disney World (excluding Fourth of July and New Year's Eve).
My guess is two-fold.
1. Fireworks are expensive.
Allegedly, the Walt Disney Company buys the second-most pyrotechnics in the country, behind the U.S. Military. Professionals have estimated that "Wishes" cost about $41,000-$55,000 a night. That's upwards of $20 million dollars a year.
With so many big, expensive projects — Shanghai Disneyland, Star Wars: Galaxy's Edge, Epcot's Transformation — it's not surprising that Disney needs to think of ways to conserve some dollars.
By adding projections to the fireworks spectaculars, it lessens how many fireworks they actually have to shoot off, because you're distracted by the projections. The fireworks aren't really the focus anymore, rather an accent to the story being told.
2. The Technology has Improved
Initially, Disney World started these type of projections as projection-only shows prior to Wishes. The first of these projections shows debuted in 2011, called "The Magic, the Memories, and You." In addition to the character projections, guests' PhotoPass pictures from that day were included in the show.
The show was state-of-the-art, though there were some issues. The guests' photos were very hard to decipher because they were too small and not clear enough. Also, several of the characters were life-size — as in too small to see clearly. Think a tiny Jack Sparrow sword-fighting on the balcony. It was awesome, but lots of people missed it.
As the shows changed, the projections evolved and have gotten better and better. It makes sense that Disney would want to incorporate this incredible (and likely expensive to develop) technology into multiple shows and experiences.
So it seems for now, the trend for nighttime spectaculars is to include fireworks AND projections. Guess we have to wait until Christmas to see if it continues!
Do you like the projections during the fireworks? Let us know in the comments!
Read more about what's happening for Halloween here!
Be sure to follow @allearsnet on Instagram and Twitter!
Check out our YouTube Channel for reviews, news, information and more!
Click below to subscribe to the AllEars® newsletter so you don't miss any of the latest Disney news!