One of the most amazing parts of the Disney parks is the detail. From the very beginning, Walt wanted Disneyland to be an immersive experience, where you would be lifted away from reality and enter fantastic lands.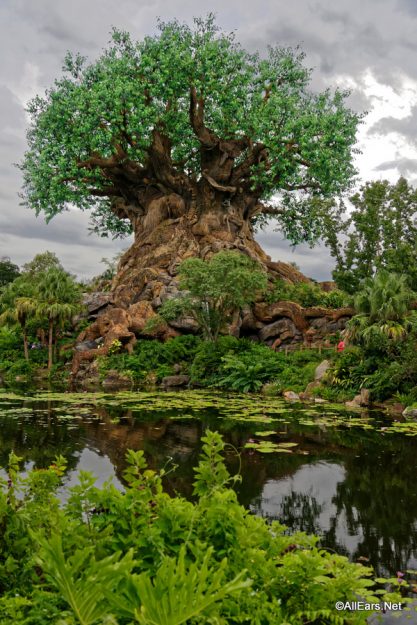 The Imagineers put an overwhelming amount of detail into each park – from the landscaping to the music to the architecture. And while they are creating a fully sensory experience, they hide little secrets and symbols! Here are five things to look for when you're exploring Disney's Animal Kingdom!
1. A Clever Route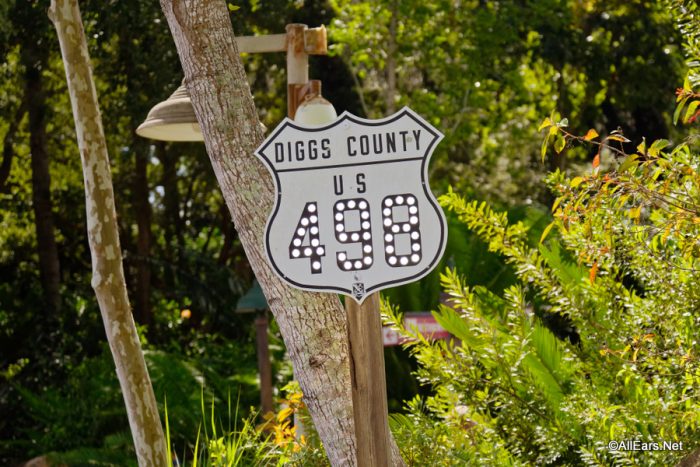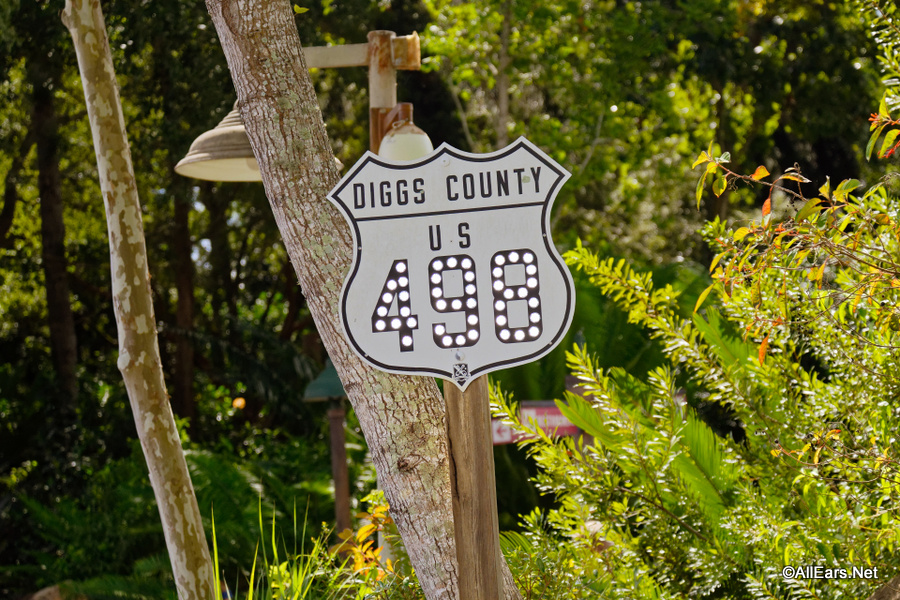 Pop on over to Chester & Hester's Dino-rama in Dinoland for our first secret. The story behind Chester & Hester's is a long and fascinating one, which we've detailed here. The short version is that their carnival was set up in "Diggs County" along Route 498 as a roadside attraction. So what's so special about Route 498? Well, those numbers were chosen as a sneaky way to commemorate the park's grand opening on April 22, 1998. Get it? 4-98!? Bet you won't forget the park's anniversary now!
2. Give Pandora a Hand!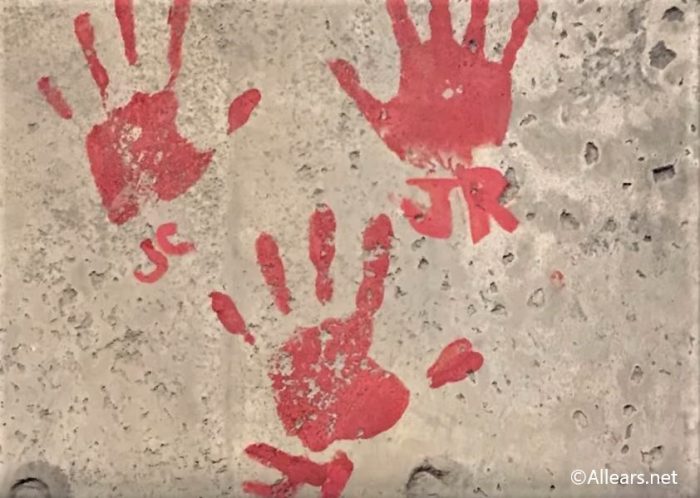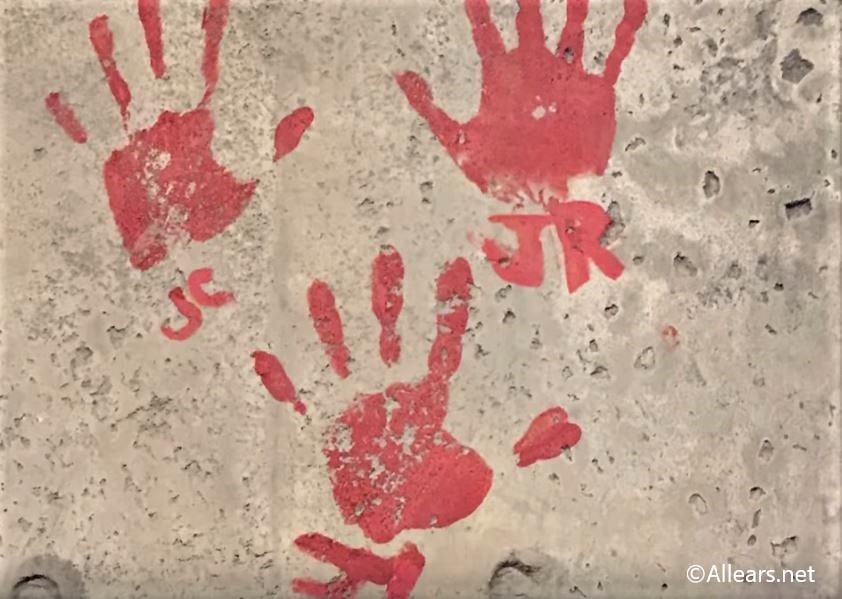 It's no secret that Pandora – the World of Avatar is a work of art. But did you know there were some famous finger paintings? If you ride the ultra popular Avatar Flight of Passage on the lowest level and exit down the right staircase, take a look at the wall. You'll see three red handprints with the initials "JC," "JL," and "JR" under them. These are the hands of three men who made Avatar and Pandora possible – film director/writer/co-producer James Cameron, film co-producer Jon Landau, and Creative Director of Pandora, Imagineer Joe Rohde. So next time you fly on a Banshee, make sure you give these gentlemen a high five for all of their hard work!
3. Some Bali Good Art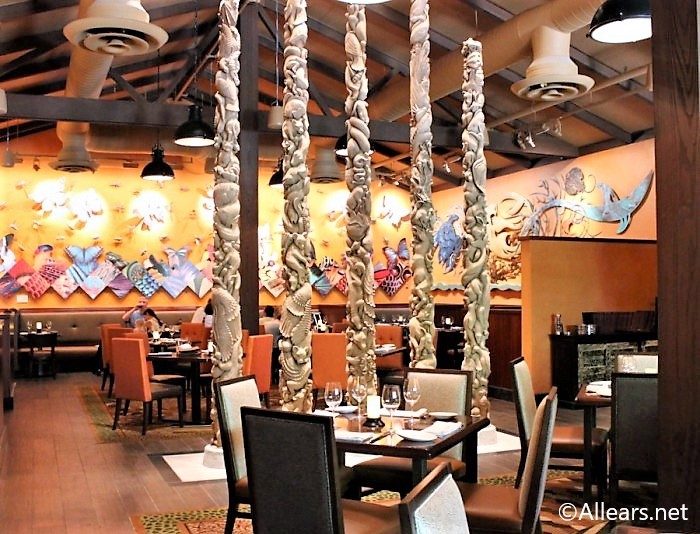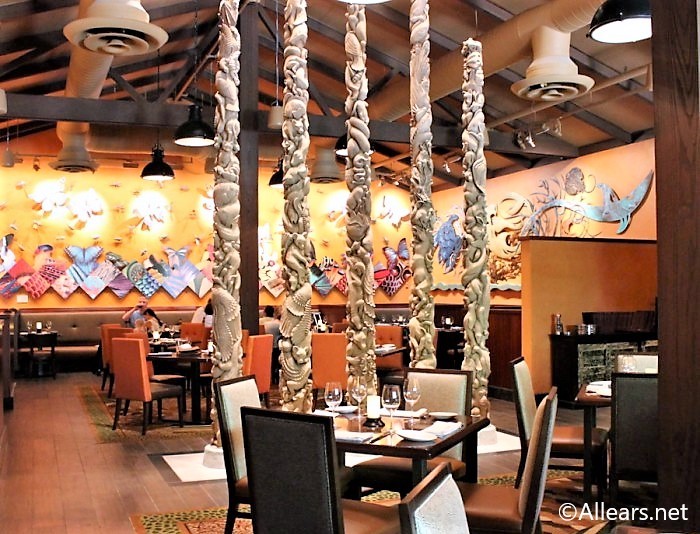 If you've had the pleasure of eating at Animal Kingdom's table service restaurant Tiffins, you probably noticed the many beautiful pieces of art throughout the dining rooms. One display that stands out in particular are these pole structures with animals carved into them. Look closely – do they look familiar? They are from a land of the past… Camp Minnie-Mickey! This makes sense as Tiffins is located along the walkway that brought guests to the now-closed land. The carvings were made by Bali artisans and have been stripped of their bright paint in their new home. Next time you're in Tiffins, take a moment to enjoy these beautiful handcrafted pieces of art. We are so glad they were saved!
4. A Gift for the Yeti
You've probably walked past this Temple Shrine dozens of times on your way to ride Expedition Everest. You may have even stopped to get a PhotoPass photo with the mountains in the background. But have you ever paused to look at the shrine? It's a gift from the locals as a tribute to the mountains and the Yeti! If you look closely, you'll see they've left gifts for the fabled creature, such as fruit and prayer beads. You'll also see chalices and incense burners, which lead us to believe a ritual has been held here. What's also interesting about the Temple Shrine is that its shape mirrors the mountains behind it. For more detail on the Temple Shrine, check out our extensive post here!
5. Would you like fries with that?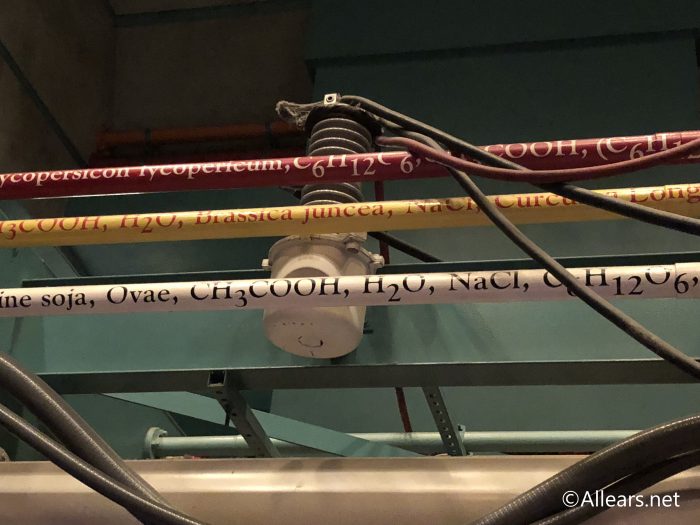 It's hard to focus on anything but going back in time and the impending asteroids while waiting to board your Time Rover on the thrilling attraction Dinosaur. But if you take a look up you'll see three pipes with chemical formulas on them. The pipes are red, yellow, and white. Any guess what those formulas could mean? What if I told you that McDonald's was the original sponsor of the attraction? The formulas are the actual chemical make-ups of ketchup, mustard, and mayonnaise. Talk about attention to detail!
As you can see, there are lots of little things to look for in the parks! The Imagineers left them for us, so take some time to appreciate them the next time you're in Animal Kingdom.
Are you going to hunt for these little details next time you're in Disney's Animal Kingdom? What are some of your favorite hidden secrets? Let us know in the comments!
Remember! When you're in Disney tag us @allearsnet in your photos!
Be sure to check out our YouTube Channel for reviews, news, information and more! 
Subscribe to the AllEars® newsletter so you don't miss any of the latest Disney news!