Disney's "Dream Big, Princess" campaign, encourages kids to dream big. As part of the campaign Disney has launched a new video series offering advice and inspiration on achieving success for the next generation of young leaders around the globe.

The #DreamBigPrincess video series is produced and directed by young women from the United Nations Foundation's Girl Up initiative. The series shares the stories of 20 trailblazing women across technology, entertainment, medicine, law, sports, arts, science, fashion and politics to show the next generation what's possible if you dream big.
Mentorship support was provided by Disney to the 21 Girl Up leaders from all over the globe as they recorded the stories of a group of role models in digital shorts. Each video will be shared across Disney's global media platforms as part of a campaign to unlock up to a $1 million donation to Girl Up, an initiative of the UN Foundation to support girls' leadership.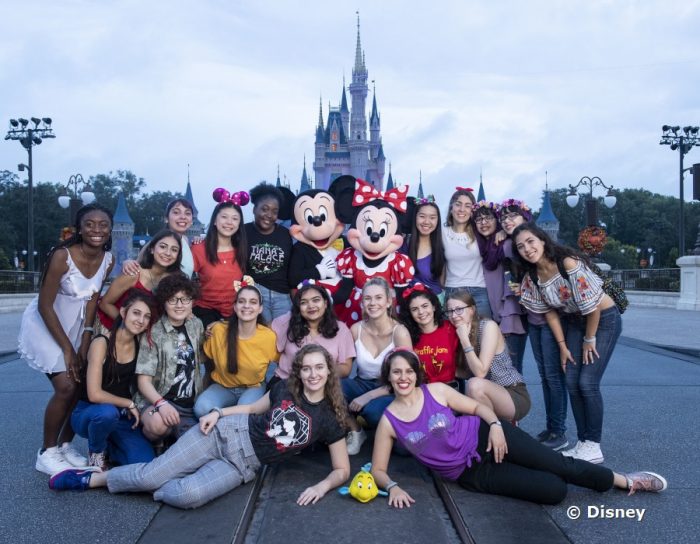 The aspiring filmmakers embarked on their creative journeys back in July, with ongoing mentorship from Disney, Apple and female-led production company Summerjax. Each video was shot on iPhone X and edited using Final Cut Pro X running on MacBook Pro.
Spanning a host of professions, an accomplished roster of women share their tips for success in the 20-part series:
Asmaa Boujibar, research scientist

Ashima Narain

, photographer and filmmaker
Blanca Treviño, Softtek president and CEO

Emily Blunt

, Golden Globe Award-winning actress

Celina Caesar-Chavannes

, Canadian member of Parliament

Jennifer Lee

, chief creative officer at Walt Disney Animation Studios

Jo Malone CBE

, founder and creative director of Jo Loves

Karen Jonz

, Brazilian skateboarder, designer and musician

Karen Walker

, fashion designer

Kathleen Kennedy

, film producer and president of Lucasfilm
Leia Mi, art director for Shanghai Disneyland

Maria Teresa Ruiz

, Chilean astronomer

Martina Stoessel

, Argentinian actress and singer

Monica Lopez Hidalgo

, accomplished professor and researcher of neuroscience
Dr. Ndifanji Namacha, medical doctor and assistant lecturer of public health

Paola Carosella

, award-winning chef and restaurateur

Robin Roberts

, award-winning broadcaster and co-anchor of ABC's Good Morning America

Susan Prescott

, vice president of product marketing at Apple
Virginie Delalande, founder of Handicapower

Victoria Arlen

, ESPN host and Paralympian.
For each like or share of a video or photo posted publicly with #DreamBigPrincess on Facebook, Instagram or Twitter, Disney Worldwide Services will donate US $1 to Girl Up in support of girls' leadership and empowerment (minimum donation: $500,000/maximum donation: $1 million). This charitable initiative runs until November 20, 2018.
This year's video series builds on the success of the #DreamBigPrincess Global Photography series, which saw 19 female photographers from 15 countries capture inspiring stories of real-world women and girls to encourage kids to reach for their goals. The campaign reached millions of families around the world unlocking a $1 million donation to Girl Up in less than five days. The images from the multi-award-winning campaign were also honored with an exhibition at the United Nations Headquarters in New York City.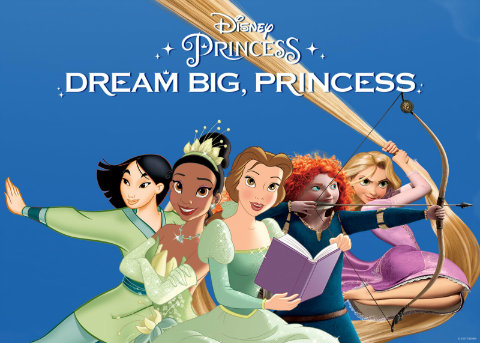 The Dream Big, Princess initiative highlights key story moments and inspiring qualities showcased by Disney Princesses, such as Merida's bravery, Cinderella's kindness or Tiana's perseverance.
Disney is committed to helping today's youth create the future they imagine by providing them with inspiration and opportunity through transformative programming, of which this campaign is an example.