The Disney Parks Blog released more details today on the construction of new Tron coaster attraction that is currently being built in Walt Disney World's Magic Kingdom, adjacent to Tomorrowland's Space Mountain.
The Tron attraction is based on TRON Lightcycle Power Run at Shanghai Disneyland. Riders board a train of two-wheeled Lightcycles for a race through the digital frontier. The ride has been one of that park's most popular attractions since it opened.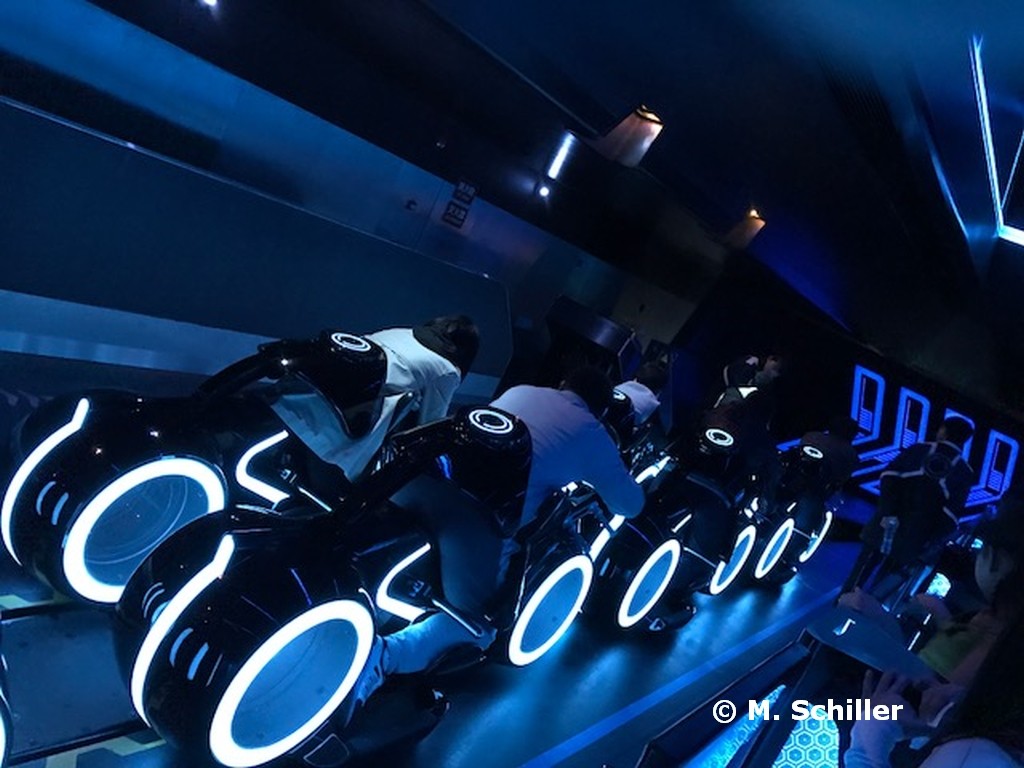 As construction in the Magic Kingdom progresses, the operations of several existing attractions is going to be temporarily disrupted.
The Walt Disney World Railroad will cease running and will sit "in residence" at its Main Street Station starting in December 2018. This will give guests the chance to have an up-close look at the railroad and take advantage of some unique photo opportunities.
In addition, the Tomorrowland Speedway will close for part of 2019, to allow for the adjustment of its track. Contrary to rumors, the attraction is not permanently closing — it will reopen otherwise unchanged in the summer of 2019.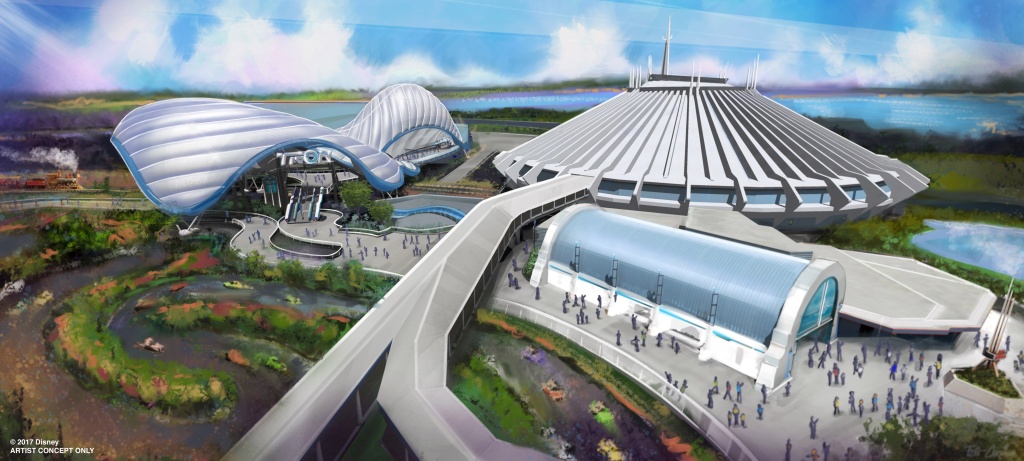 A Tron-themed billboard can now be seen from the Magic Kingdom's Storybook Circus area.
Magic Kingdom's Tron attraction, which was originally announced at the D23 Expo in 2017, is set to debut in time for Walt Disney World's 50th anniversary in 2021.