We continue to find potential Hidden Mickeys in the amazing detail of Disney's Animal Kingdom. Check out two images from Pandora. One is along the outer perimeter of the collection of drums to play, which is near the entrance to Na'vi River Journey. Three small mushroom-like growths can be found about three feet up from the ground on the green bark of a tree. What do you think? (Thanks to Jake Lehneis).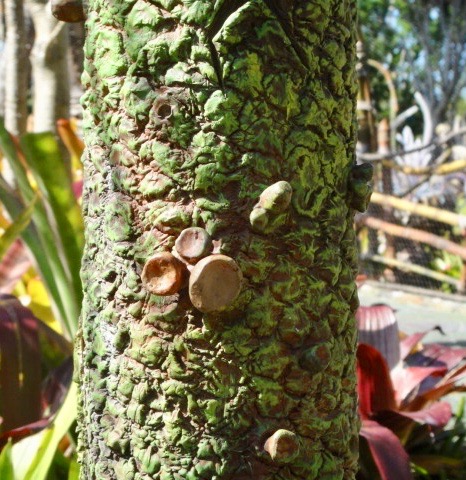 Another Pandora image is at the rear inside Windtraders shop, to the left of a Cast Member door (labeled "Authorized Personnel Only") in a woven decoration that hangs down from the ceiling. In the middle of this decoration, three circles might form an upside-down classic Hidden Mickey, with one red "ear," a green "head," and a green second "ear." Study the middle of the photo. (Thanks to Tyler and Brandie Bolton).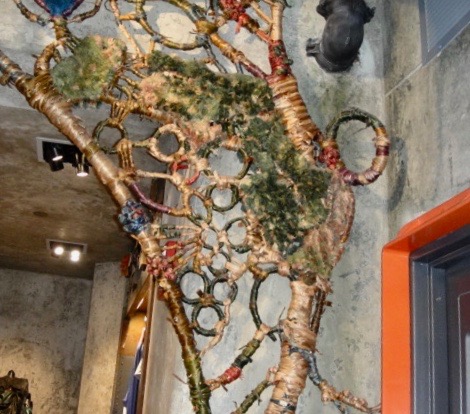 Over at Discovery Island, on the back side of the Tree of Life, three round suction cups on an octopus tentacle resemble a classic Mickey. Find the tentacle on the inner side of a large vertical root of the Tree of Life, to the left of the Galapagos Tortoise area. Is there a Hidden Mickey on the lower part of the tentacle, maybe surrounding the lower large suction cup? (Thanks to Tyler and Brandie Bolton).

Happy Hunting!