To all who come to this photo trivia game, Welcome! Along the way, the photos can make us relive memories and see details Walt's Imagineers put into everything we love in Walt Disney World!
Patty McCaffrey! No more surgeries for you, because what's left? Unless they're making you bionic, like in your legs. Think of how you could zoom around Walt Disney World!
Jeff Blank, they just turned Pal Mickey's transmitters off. 🙁 He will still tell you jokes, play the games, and, I think, say a few of his things like "I love you, pal" which makes me melt into a puddle. I still carry him as a plush, after all he is Mickey, and I made outfits for him (like Jerrod Maruyama's Hipster Mickey and the Fourth Doctor's outfit from Doctor Who) so he's still fun.
Luckily, I once held him up to our camcorder's microphone so I have Mickey himself giving a full guided tour of all the parks when you watch the video. 🙂
Now for Challenge #398: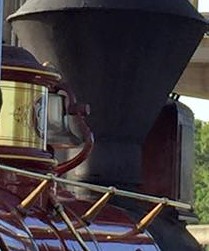 And here's the answer: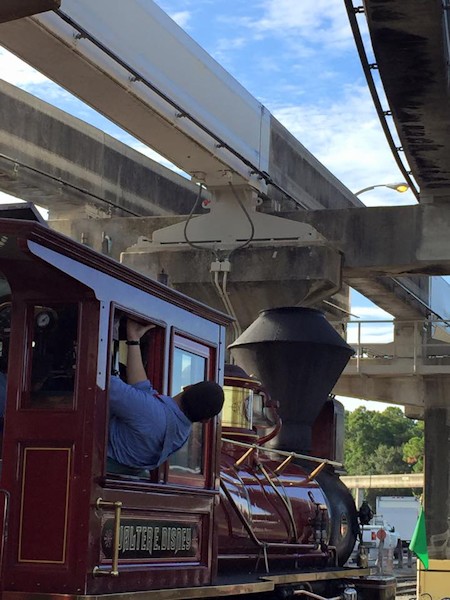 Copyright © Erin Blackwell
Janet T Thorn, wow! You nailed it! "It is a picture of the Walter E. Disney locomotive pulling out of the round house, which can be seen if you take the train tour."
Jennifer Rowell, I have been to the train room at the Villas of Wilderness Lodge! It's amazing! They also have one of my favorite Hidden Mickeys in the lobby. 🙂
Bruce Jones was the first to send in the correct answer! Congratulations to Bruce and to all our winners this week! Tim Johansen, Kristi Strembicki, The Kertes Family, Donna Frank, Mary Beth Tarbet, Linda College, Paula Massarelli, Melissa Such , Elaine Kleinhenz, The Gunnels Gang, Linda Ranatza, Carol Ney, Deb Ragno, Sharon Pierce, Sandie Albrecht, Phyllis, Grumpy's Groupies, John Bickers, Olszak Family, Theresa Rucando, Sandie Albrecht, Claire Gregory, Cynthia Hitchcock, Russ Morgan, Eric Berger, Gabriella & Matthieu, Team Hill, Dave Freemyer , Double Family, Wendy Barney, Marguerite Garofalo, Kris Nixon, K Beasley, Carla C, Susie Howard, Jon Hickman, Diane Tredore, Emily Hudson , Sarah And Chris, Andrea Kruszewski, Smitty, Les Whitten, Jack Jones, Erin Hammer, Janie Peters, Laurie Ruggeri, Janie Peters, Tricia Petty, Kerry A., Bonnie Jean, Robert Wescovich, Pollyanna Buff, Maryann Eckenrode, Matt Wildey , Ellen Sullivan , Jim & Lorie Sonnen, Becky Norman, Judy Simonsen, Lorine Landon, Jennifer Rowell, Liz Moreau , The Yorks, Dennis O'reilly, Marian Sefcik, Jeremy Hardy, Brenda Atkinson , Steve Porter, Mike O'brien, Jennifer Pichert, Ruben O'meara, Carol Baranowsky, Mickey Eckert, Lori Rienhardt, Mike Mondoux , Paul Dickson, The Parker Family, Luis Rodriguez, Mark Donahue, Karen Ramirez, Leach Family, Shannon , Maureen Handy, Kyra, Jackie Graebel, Janet Hodge, Pat Schwier, Bruce Hinterleitner, Chris, Gretchen, And Katie Barnes, The Long Family, Christi Ison, Martha Collins, Josh Weiss, Wendy T Faler, The Filiater Family, Daniel Record, Larry Sprenkle, Brian Mcwithey, Paige Angermaier, Lynn Lofton, Todd Johns, Mike Malampy( Malampy Benco Family), Kristan Bertelmann, Andrew Carrieri, Jeff Blank, Jason Skow, Josette Gabel, Wayne Chadourne, George Mundy Jr, Matt Holley, Jillian Lassiter, Paul Ignudo, Duskin Henard, Steve Thorpe, Chris Bauman, Caroline Burmester, Mark Proper, Terry Blair, Melody Odonnell, Matthew Frey, Rob Blundin, Jeremy Reichelt, John Casey, Sands Family, Kelly Smith, Christopher Thacker , Dave Carriere, Maja K., Christopher Hall, Karen Spreitzer, Jim Thompson, Vera And Izzy Williams, Darrell Shortt, Mark Hardy, Jamie Poynton, Shannon, John Warner, Team Bonnie Sue, Cheryl Costello, Vicki Britt, Hillary Waldroop, Janet T Thorn, Timothy Gallant, Steve Smith, Joseph M. Zafia, Jo Ann Bailey, Sheila Bagg, Jane Johnson, Adolph And Kimberly Timm, Christy Schor, Mark Archer, Nan Amor, Robert Wescovich, Karen Bellamy, Schuyler Edge, Michelle B., Patti Mccaffrey, Steve Knapp, Jackie Klafeta, Don Purney, Thomas Higbee Sr., Barclay Bakkum, Jodi Cook, Margie Larmon, Matt Earl, Mark Franklin, Hunter Armstrong, Heidi Goodhue, Matthew Cofone, Chris Kelly, Vincent Lieu, and Emma Ramsey!
__________________________________ _____________________
Challenge #399 Where in the world is this?
We are outside the parks!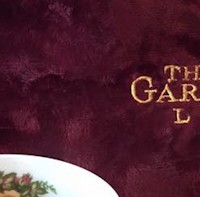 Do you know? Do you have a guess? Please send in your answer, before the end of the day on Thursday, September 24th, by clicking on the blue box below.
Please do not post answers using the Feedback Form link at the bottom of this post.
See you soon, Players!


_______________________________________________________________________
Everyone who sends in a correct answer to a Where in the World Challenge this month will be entered in a drawing at the end of the month for some special AllEars® goodies!