To all who come to this photo trivia game, Welcome! Along the way, the photos can make us relive memories and see details Walt's Imagineers put into everything we love in Walt Disney World!
We are celebrating our 8th anniversary for Where in the World Photo Fun! The first post was on July 16, 2007. Happy Anniversary, Players, and thank you for making this possible. We wouldn't be here if you weren't.

We also celebrate Bastille Day

… and Eid ul fitr plus the end of Ramadan

Congratulations to Mike Venere for becoming a DVC Member!


Big week!
Now for Challenge #388: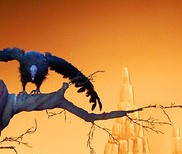 And here's the answer:


Copyright © Erin Blackwell
The Frontierland Shootin' Arcade at The Magic Kingdom. I haven't played this in years. Time to revisit it on my next trip.
The Gunnels Gang brought up this also looks like the desert scene in the Land. Then they did this deliberately — that's right, deliberately! — said let's sing the song. Now, you KNOW I have to sing it and I'm taking you guys with me. (Seriously though, good one, Gang!)
Just make believe you're a tiny little seed,
a tiny little seed that's reaching up to meet your need.
With the right amount of faith and the right amount of earth
you'll grow to see the sunshine on your day of birth.
Let's listen to the land we all love.
Nature's plan will shine above.
Listen to the land, listen to the land.
I remember when AllEars used to host MouseFest with other sites; someone set up a meet where a big group of us went on Listen to the Land and sang the song together. Good times!
Then Tricia Noble had to add, "Time to be turning around…" You people love to get me going, don't you? 🙂
The Sands Family were the first to send in the correct answer! Congratulations to The Sands and to all our winners this week! !
__________________________________ _____________________
Challenge #389 Where in the world is this?
And we're switching parks!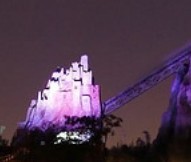 Do you know? Do you have a guess? Please send in your answer, before the end of the day on Thursday, July 16th, by clicking on the blue box below.
Please do not post answers using the Feedback Form link at the bottom of this post.
See you soon, Players!


_______________________________________________________________________
Everyone who sends in a correct answer to a Where in the World Challenge this month will be entered in a drawing at the end of the month for some special AllEars® goodies!