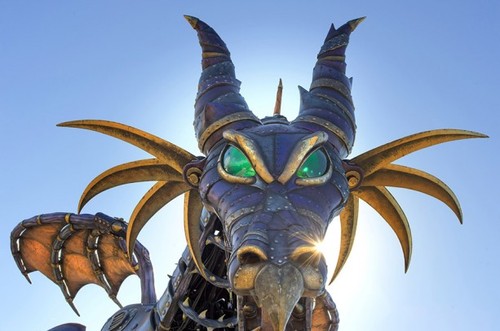 Maleficent the Dragon!
Details are slowly emerging about the new Magic Kingdom Parade called Festival of Fantasy, which will debut this spring. The new parade celebrates Fantasyland and the floats bring to life characters that can be found in Sleeping Beauty, Peter Pan, The Little Mermaid, and Tangled.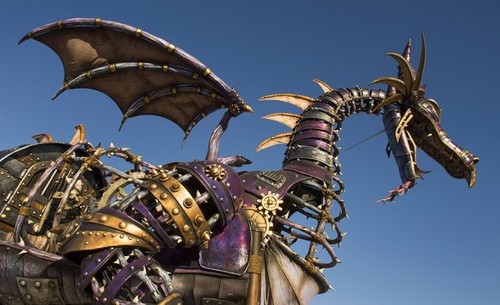 The Maleficent float is 35 feet long and 26 feet high. Michael Curry, a Tony Award Winner, is collaborating with Walt Disney World on this parade. Previously he worked with Disney Parks on the Tapestry of Nations parade and Finding Nemo the Musical.
Here are some additional photographs released by Disney Parks Blog: