Going on a pirate's adventure never gets old, does it, mateys?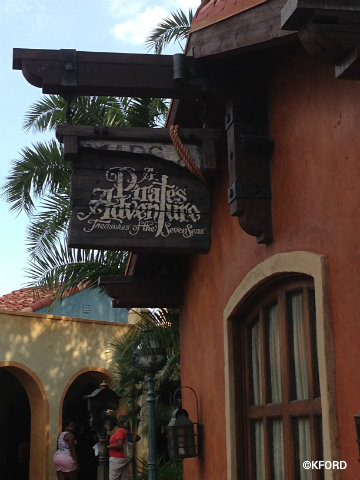 The creative forces at Disney World are banking on that with a new scavenger hunt at the Magic Kingdom called, not surprisingly, A Pirate's Adventure. Located in a small building on the outskirts of Adventureland, just past the arches connected to Pirates of the Caribbean and across from the Pecos Bill and Tortuga Tavern dining area, is the spot where would-be pirates plot their raids. After a series of simple steps on a touch-screen computer, players will head out on one of five possible quests to help Captain Jack Sparrow locate the Treasures of the Seven Seas. They are armed with a paper map and a "magic talisman" (otherwise known as a RFID-chipped card).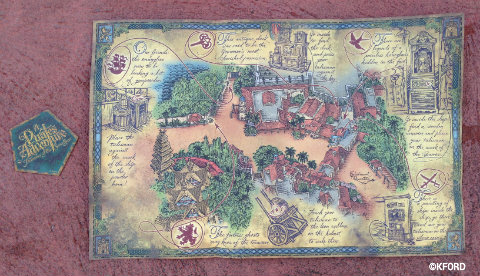 My 10-year-old son and 8-year-old daughter recently tested A Pirate's Adventure and found it to be a swashbuckling experience of map-reading, hidden clues and entertaining special effects. Each quest is fairly short — about 15 minutes, if there are no lines — and easy to solve. Every clue triggers a physical action, from a firing cannon to a moving skeleton, which are fun surprises for all ages. Of course, the wow factor is diminished a bit if players are waiting behind others with the same map who reveal the clues first.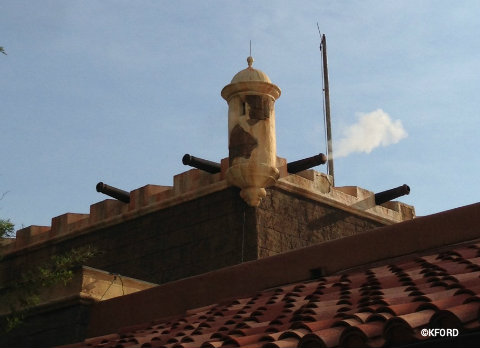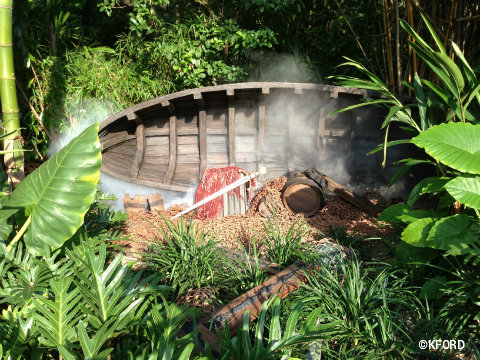 Still, the game allows players to explore Adventureland, taking them to some corners of the land that they previously may not have noticed. And certainly, like other scavenger hunts at Walt Disney World, A Pirate's Adventure offers guests an experience that can be had at their leisure — in between dining reservations or FastPasses, for example.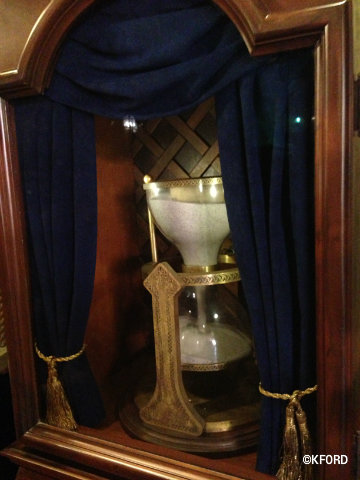 That widespread appeal of an attraction for all ages that doesn't have to be scheduled has led to the recent additions of several scavenger hunts in the theme parks. Epcot's Kim Possible World Showcase Adventure was reworked last summer as Disney Phineas & Ferb: Agent P's World Showcase Adventure. Guests help Agent P defeat his nemesis, Dr. Doofenshmirtz, by receiving assignments via a mobile phone (instead of a talisman). They, too, are rewarded with physical surprises in the countries of World Showcase.
Sorcerers of the Magic Kingdom debuted a little over a year ago. It's a game of a different sort, though, in which guests use collectible cards to cast spells on Disney villains. The game portals are screens placed throughout the Magic Kingdom, and the game has various levels of difficulty. This game relies more on strategy than physical cues. As such, each guest's experience is different, so those waiting in line won't necessarily have the reveal spoiled for them.
Back at A Pirates Adventure, if guests help Captain Jack succeed in all five missions, they'll be welcomed as part of his new crew.
Here's a video of the game (with spoilers)