June 22, Disney-Pixar's new movie Brave opened at the El Capitan Theatre in Hollywood.
For Brave, the El Capitan experience comes complete with a live stage show–this brand new one involves many of the classic Disney/Pixar characters in a musical salute to Hollywood's 125th anniversary.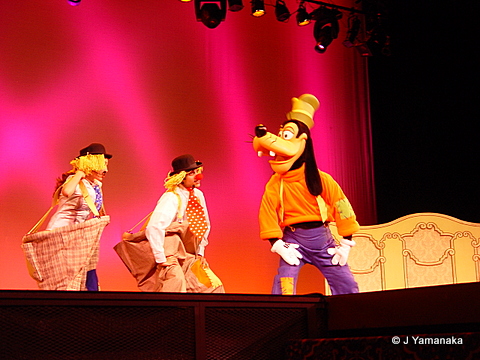 The small cast performs standards including "Be A Clown," "Cheek to Cheek," and "Another Opening, Another Show."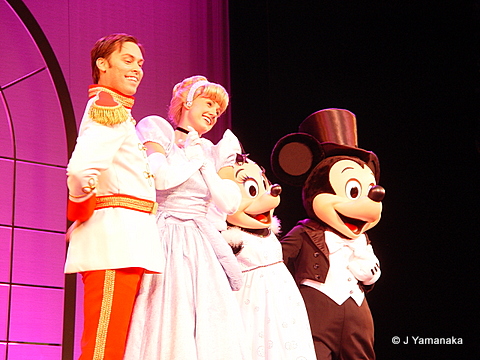 As a finale, they head to Scotland to lead into your feature presentation…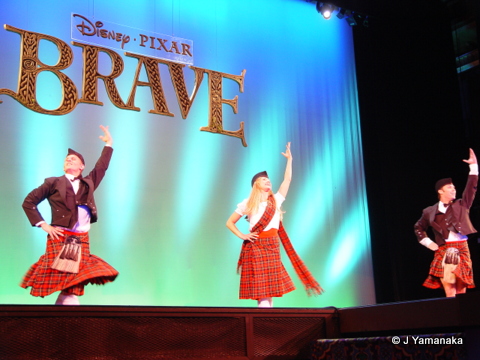 Culminating in the presentation of the girl of the hour.
Following the show, the short La Luna, and the feature film Brave are presented in Disney Digital 3D, and Dolby® Atmosâ"¢ for excellent video and audio clarity. For a review of this visually stunning film, I direct you to Deb's recent blog
After the movie, patrons are invited to head next door to Disney's Soda Fountain and Studio Store, where a plethora of merchandise is available for purchase.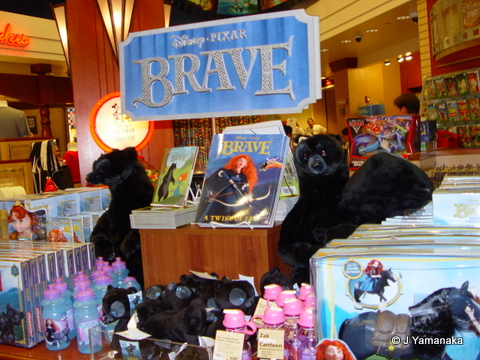 At the Soda Fountain, you can partake in the "Brave" sundae, with shortbread, strawberry cheesecake ice cream, strawberry syrup, marshmallow, and whipped cream. Alternatively, if you want a little more time with Merida than the show provided, you can enjoy breakfast with Merida in a package that includes a ticket to the movie for afterwards.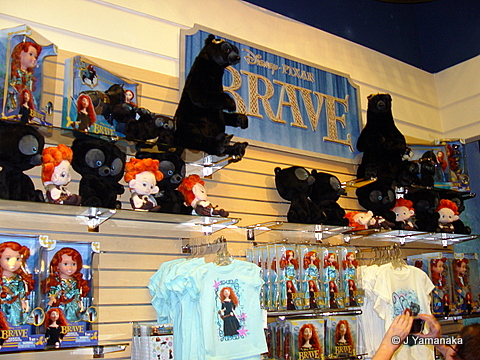 All in all, El Capitan once again provides a terrific evening of entertainment in an elegant setting. Anyone looking to see Brave during its run there (June 22-August 12,) should certainly consider it for a first-class time.