Guess what time it is? It's time for the 2011 Epcot International Food & Wine Festival! This year's festival started this past Friday and will continue through November 13. In honor of this spectacular event, our Pics of the Week will focus on a few of Disney's culinary delights as we bring you "Food and the Food & Wine Festival".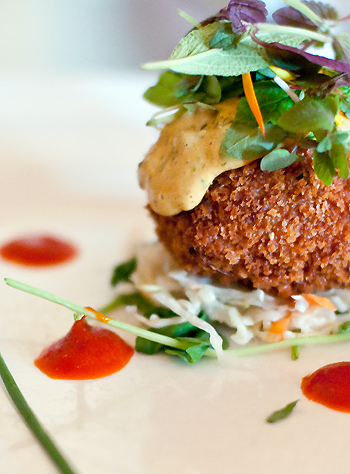 Copyright © 2010 Barrie Brewer, Nikon D300, 50mm f/1.4, 1/120s shutter, f2.2, ISO 1000
Considering what a foodie I am, it's hard to believe that I've only been to the Food & Wine Festival once. Taking pictures was definitely not my top priority when I was there either! Therefore, my crab cake picture comes from my all-time favorite Disney restaurant, Flying Fish Café on the Boardwalk.