Have you ever thought about being a Disney Cast Member? If so, what role would you want to play? (Remember, if you work for Disney you are part of the "cast", and you play a "role" when you go "on stage".) So, if you could pick any role to play in all of Walt Disney World what would it be? Would you like to be a character like one of the Princesses or Mickey himself, an attendant at one of the attractions (if so which attraction), a bus driver, monorail driver, train engineer, lifeguard at one of the water parks or hotels, singer or dancer in one of the stage shows, stunt driver at Lights, Motor, Action!, parade performer or a Concierge at one of the Disney hotels?
I realize that most of you would rather be a guest and be treated to that wonderful Disney service and enjoy the Disney experience. But I'm sure each time you visit WDW you've seen more than one Cast Member at work, having fun and said to yourself "that looks like a fun job to have".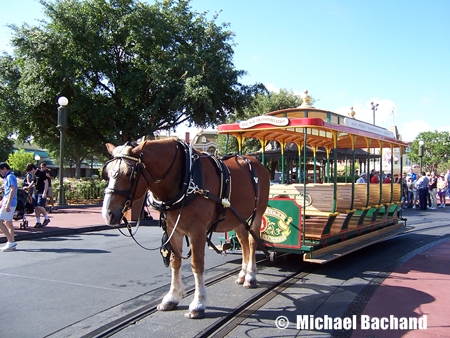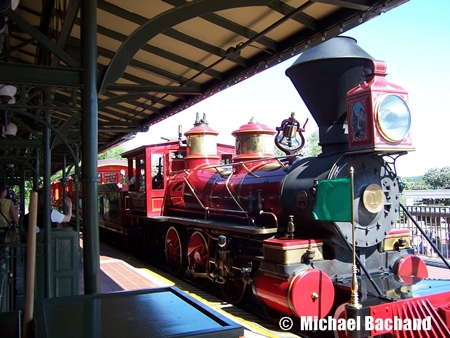 _________________________
"What Cast Member Role Would You Want To Play?"
Well, when my wife and I first moved down here that was my dream. And that dream came true when I got hired as a Concierge at the Contemporary Resort Hotel. What a great experience that was! The training was fantastic and being part of the Disney family was better than I imagined. However, the best part was interacting with the guests and being a concierge gave me plenty of opportunities to help guests enjoy their vacations. I'm retired now, but my wife and I often talk about the both of us finding a part time job at Disney. We haven't decided what role we'd like to play if we were to do that, however, I tease her by saying the perfect role for the both of us would be the "barrel pusher and sweeper" that follow the horses in the parades. 🙂
_________________________
OK, I've told you about my Cast Member experience and role, now it's your turn to let me know what role you'd like to play.
You could win an AllEars® baseball cap. I will take all the names of those who post a comment (see below) with your list within the next couple weeks, and I will put them in a hat and randomly draw the name of the lucky winner. The only rules are that you must reside in the US, be 18 years old or older and you must provide your email address so I can contact you should you win.
All comments must be posted no later than Sunday, November 28, 2010 in order to be eligible to win the baseball cap. The winner of the AllEars® baseball cap will be announced shortly thereafter.
To make things a bit easier for you can just copy and paste the following into the Post A Comment section below and add your information:
_________________________
"What Cast Member Role Would You Want To Play?"
Your comments:
NOTE: When you comment it is now necessary to enter the word "blog" (without the quotations) in a box that's located just below the "Comments" box.
_________________________
In the coming weeks I will blog on more "favorite" things to do in Walt Disney World. Also, let me know if you have any suggestions as to other things you would like to see "top lists" of. I'm open to any and all suggestions. So far readers have suggested I blog on Favorite Disney snacks, deserts and characters. Great ideas! What do you think? Based on the number of comments, I think you all agree that these are fun to do.
And the winner is: the winner of the AllEars® baseball cap for commenting on my "Top Three Magical Moments" blog is: Shirley Garcowski from Ohio. Congratulations to Shirley and "thank you" to everyone who took the time to share their "Top Three Magical Moments" and all the loyal AlllEars® readers!
I also want to comment on last weeks blog: most of those who commented felt that a fair amount of planning was necessary in order to get the hotel of choice and the advance dining reservations at their favorite restaurants. However, over-planning was not something that anyone did. Surprisingly a couple of folks who responded like to do very little planning. Whatever the method, most agreed that planning was fun. Thanks to all who took the time to comment. It's much appreciated!
Did you know AllEars® has a huge area called Rate and Review where you can share your dining reviews with fellow readers? Check it out!
Finally, be one of the first people to hear when my newest blogs go live on AllEars.net by joining "DisneyMike's World" Facebook group.
Well, that's all for now. As my good friend says, "see ya real soon"…DizneyMike
Hey, see this little green button? Well, it allows you to share this blog with your family and friends quite easily. Give it a try; it's pretty neat!