I finally had a chance to experience the online check-in process for Disney Vacation Club Members.
You must first login to the Disney Vacation Club member website.
On the top horizontal nav bar, click on Vacation Planning Tools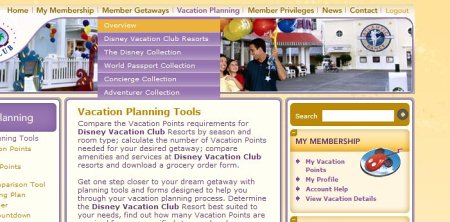 Then on the right vertical nav bar under My Membership click on View Vacation Details. Up will pop your reservations. For those who are within the Online Check-in Window you will see a rectangle that says "Enter Edit Check-in Information" Click there.

If you wish to enter Celebration Information, click on that link and do so now.
Otherwise click on Enter Edit Check-in Information
This screen will appear: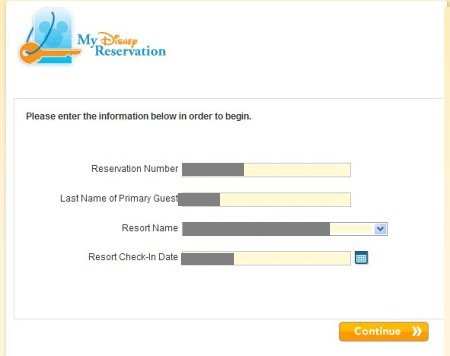 And this screen pops up a lot during the process: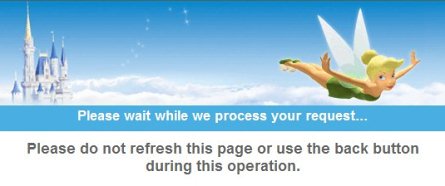 Fill in the pertinent information and click continue to the next screen: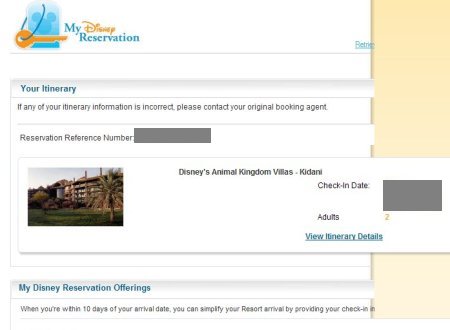 If you click on the link for "View Itinerary Details" you'll see the following:
OK, now to the actual online check-in process. You'll see another opportunity to add Celebration Information.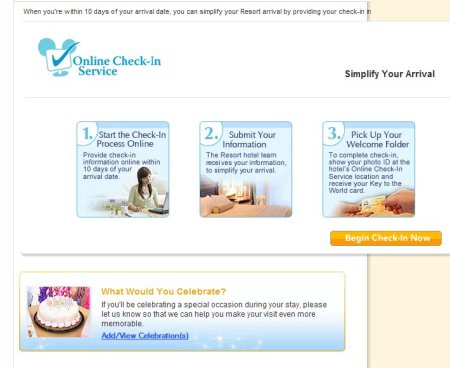 I clicked on the Add Celebration Information and got this screen. However when I clicked on "add more about this celebration" there was no active link.
Now it's time to simply add your arrival 🙂
Time for Credit Card Information and an opportunity to sign up for a Disney Visa Card:
Check-in Information to fill out: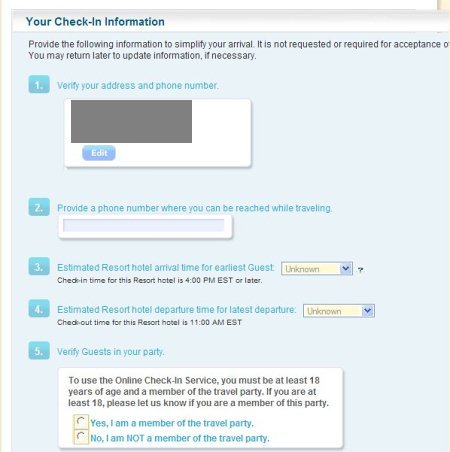 Another screen that didn't quite work for me was the Room Requests link: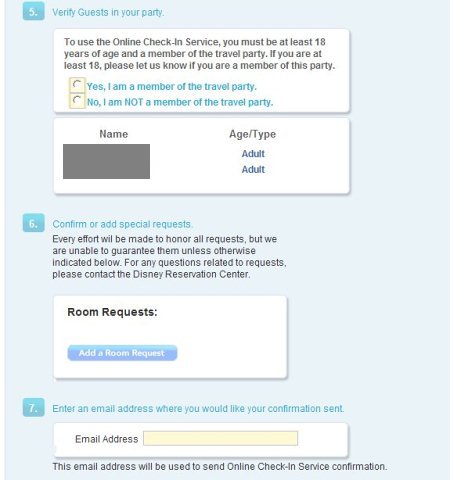 I got to this screen, but then couldn't add anything no matter what I tried.
Time for Credit Card Information:
An email address for confirmation: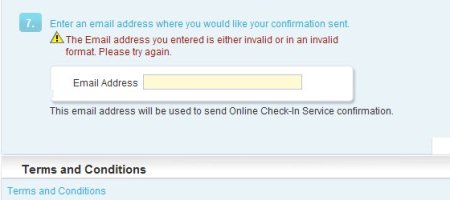 Terms and Conditions must be agreed to. Be sure and scroll down to the bottom of the terms and check the box.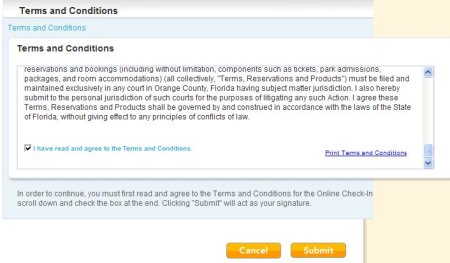 Your Online Screen with Confirmation for Printing: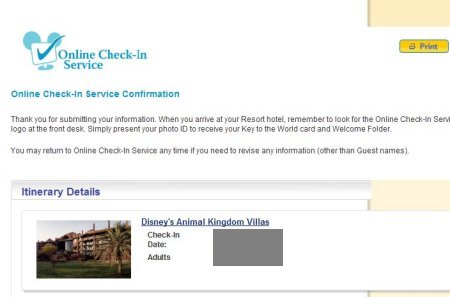 And this is followed by a recap of all your information: Guests, Credit Card Information, Email Address, Check-in and out estimated times, and phone number.
By the time I finished and checked my email, a confirmation was there as well.
Part 2 — We will see how much of a time-saver this turns out to be when I actually check in later this month!