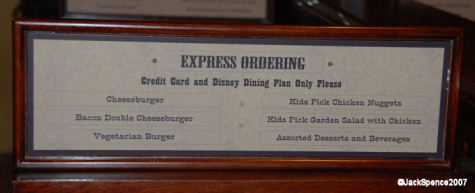 Several years ago, the Pecos Bill Restaurant in the Magic Kingdom tested a couple of automated "ordering" stations where guests could place their meal order via touch-sensitive screens instead of interacting with a cast member. For whatever reason, these stations were removed after a month-long test period.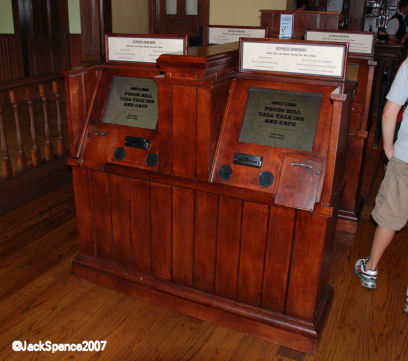 Last month, they appeared again, this time with a more user-friendly design. On the previous version, it was almost impossible to find the slot to slide your credit card through. On the new models, it's very obvious how to pay. The sign above the machines says that you can only pay using a credit card or the Disney Dining Plan. It does indicated that you can use your Disney hotel room key. Cash transactions mush be made with a cast member.
After you order, a receipt will print out which you take to the counter and wait for your food to be delivered.