Fairytale Garden Magic Kingdom Merida from Brave Meet and Play Experience
Fairytale Garden with Merida Highlights:
Meet Merida, the spunky Scottish princess from Brave!
The Fairytale Garden has been decorated with archery targets, tartans, and the family quilt from the film.
See if you can spot Merdia's mischevious triplet brothers!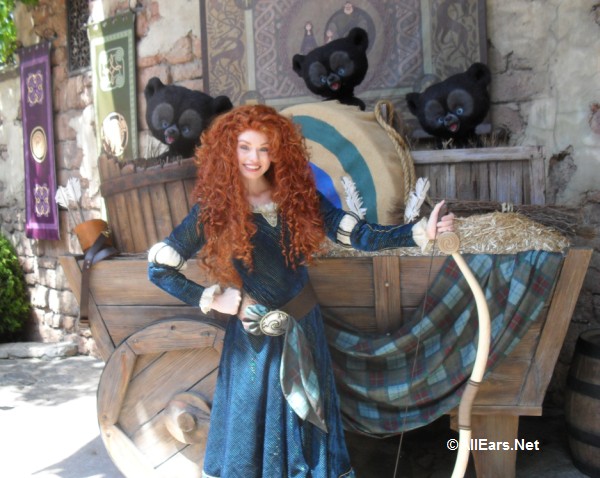 INTRODUCTION
The Fairytale Garden is a very small outdoor theater, located in the shadow of Cinderella Castle, on the path to the right as you're facing the Castle. Here is the only place to meet Merida!
ATTRACTION
Merida, the red-haired heroine from Disney-Pixar's animated feature, "Brave" is currently appearing in the Magic Kingdom's Fairytale Garden. The Garden has had a Scottish Highlands-inspired makeover, featuring archery targets and tartans.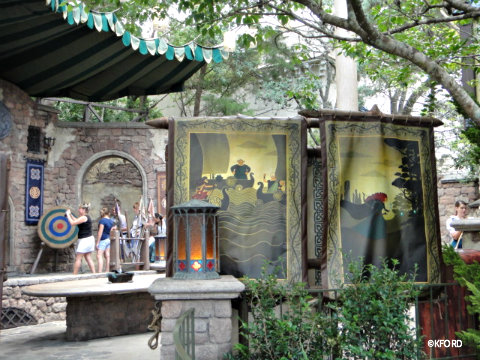 The queue is all outdoors, with the first part outside the garden on the pathway towards the castle. Only a few guests are allowed into the gardens at a time, making for an intimate meet and greet!
Merida is usually a very fun character to meet! She's quite spunky and happy to tell you of her adventures — and ask you about yours. Ask her about her brothers, or her horse Angus if you aren't sure what to talk about.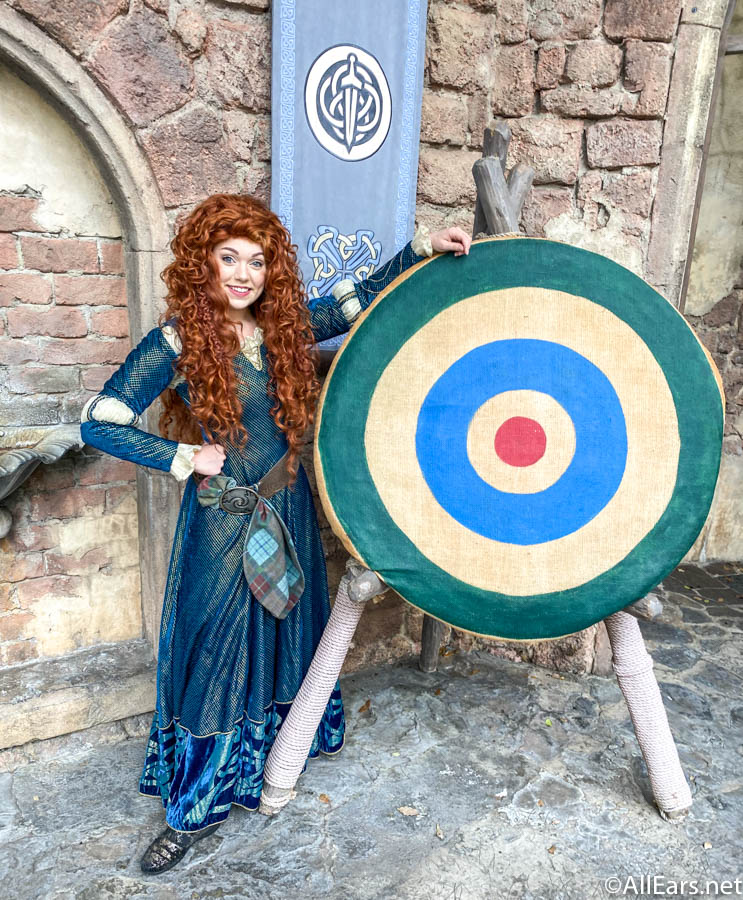 TOURING TIPS:
There is no Fastpass for this meet and greet. The line is typically around 30 – 45 minutes on an average day.
Check your Times Guide or My Disney Experience for hours, as Character meet and greets often end before park close.
There is a PhotoPass photographer at the location. Make sure to tap your MagicBand on their device so your photos appear in My Disney Experience.
Have your autograph book ready if you have one for Merida to sign!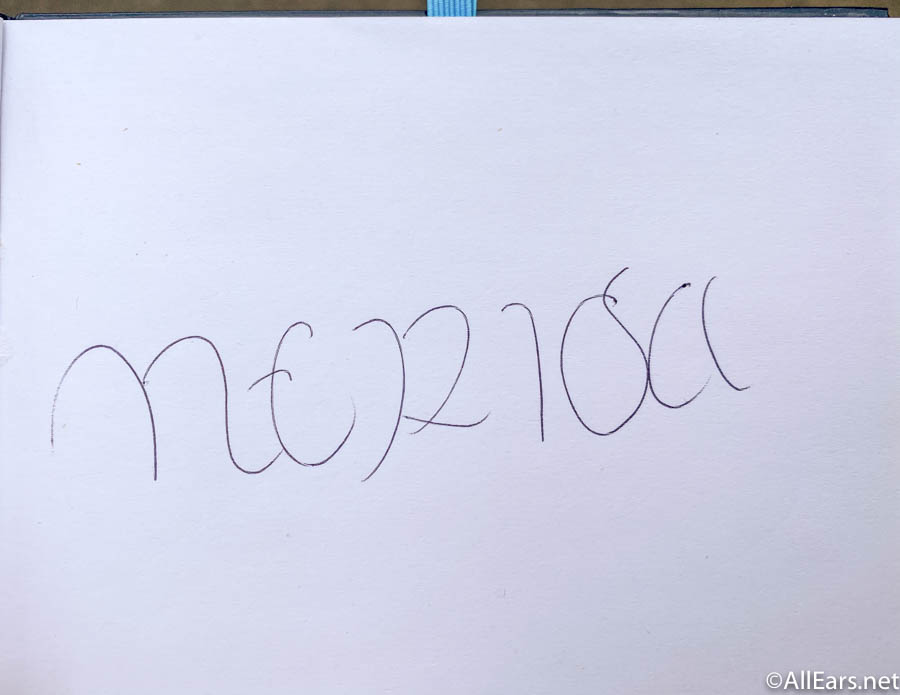 SHOPPING
There is a cart outside the Fairytale Garden that sells various Brave-related items such as Merida dresses, bows and arrows, and autograph books.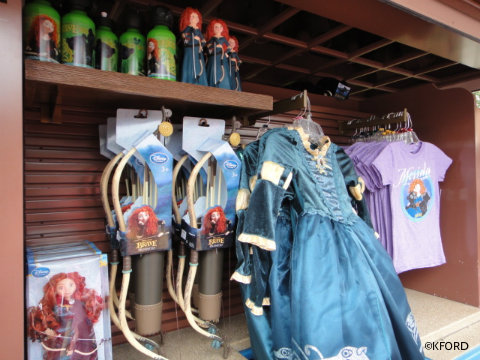 INTERESTING FACTS
Over the years the Fairytale Garden has been home to a variety of character meet-and-greet experiences, such as Storytime with Belle and the Tangled Play and Greet.
Merida is the first and only Pixar movie princess.
Merida was coronated by her mother, Queen Elinor at the Magic Kingdom on May 11, 2013.