Are you aware that Disney's Fort Wilderness Resort and Campground is NOT just for camping in tents, campers, and RVs?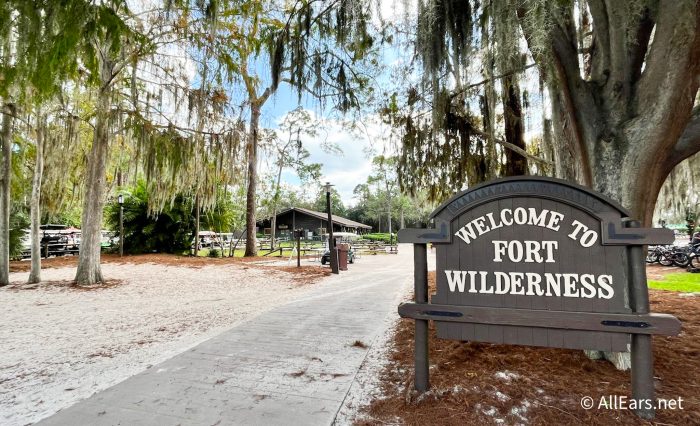 That's right — Fort Wilderness also has some REALLY nice cabins that have a living area that includes a dining table PLUS a bedroom, a full bathroom, and a full kitchen? You'll even get your own wood deck, picnic table, and charcoal grill OUTSIDE the cabin.  So think of it more like glamping — you can enjoy the great outdoors with lots of modern amenities.
So what do you need to know about the cabins at Fort Wilderness before you book a stay there? We're going to tell you!
Fort Wilderness is more than "JUST" a Campground
As we mentioned, there is WAY more to Fort Wilderness than just being a campground. You'll find 784 campsites and 409 cabins at this resort, so if you're not into the full camping scene, but would still like to have some campground amenities, the cabins could be a great option for you.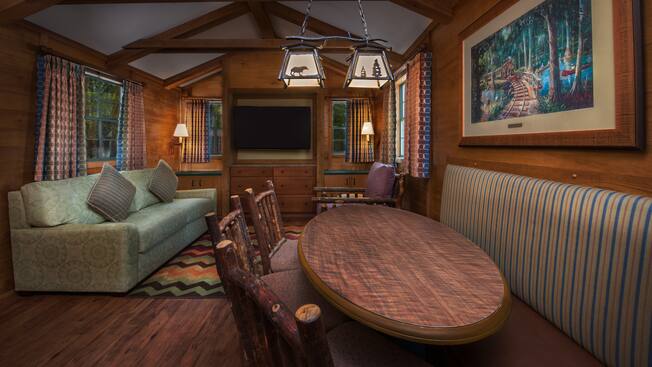 They're also great for families and large groups because each cabin can sleep up to six people plus one child. And as we mentioned, they have a full kitchen, which could come in handy.
Movies Under The Stars
A stay at Fort Wilderness Cabins means you'll have access to some of the fun activities at the resort. There's nothing more fun than a campfire sing-a-long with Chip 'n' Dale, followed by a Disney Movie Under the Stars.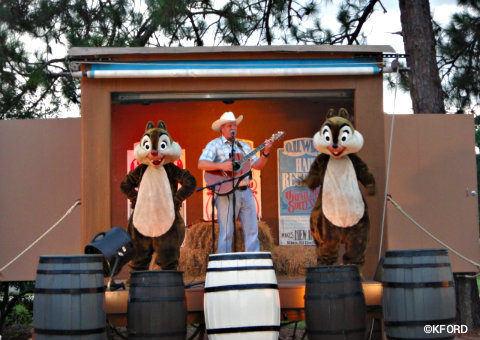 Both are absolutely free to Disney guests, so you get some fun time with characters PLUS a free movie!
Electrical Water Pageant
If you've never seen the Electrical Water Pageant in Disney World, you're missing out. What is it, you might ask? It's a nightly display that makes a circuit around Seven  Seas Lagoon and Bay Lake for resorts in the Magic Kingdom area. One of those resorts includes Fort Wilderness.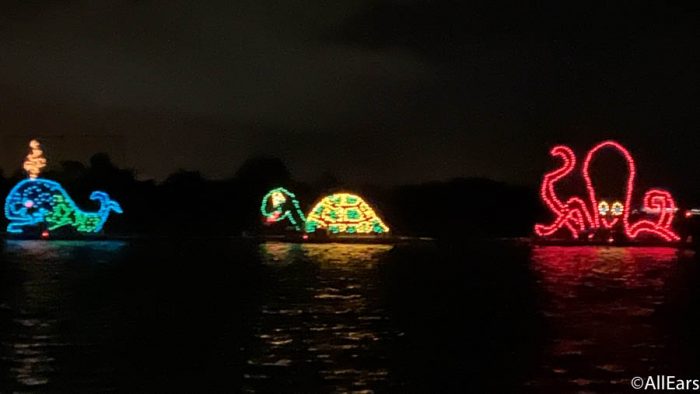 You can end your day by picking a spot on Fort Wilderness Beach and watching the Electrical Water Pageant float by.
Recreational Activities
There is SO much to do at Fort Wilderness Resort that you could have a Disney vacation without ever even visiting the parks. At Tri-Circle-D Ranch, you can go on 45-minute guided horseback rides, get in touch with your inner Merida and take archery lessons, go fishing, take tours of the stables, take a horse-drawn wagon ride, and even take a holiday sleigh ride.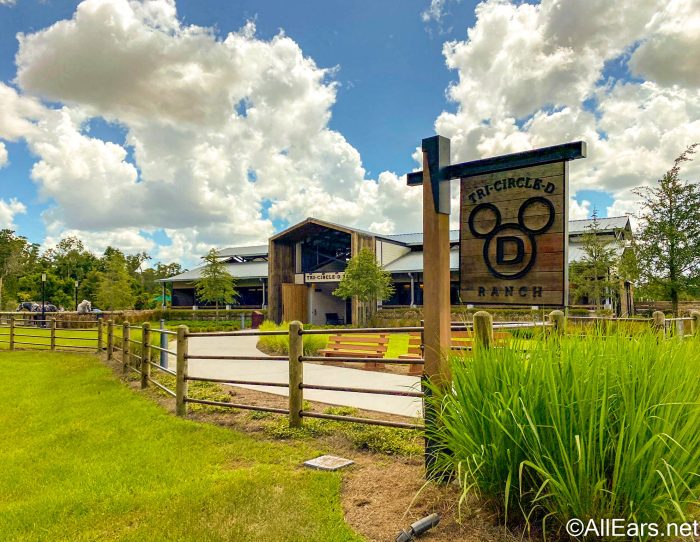 Note that some of these activities will cost an additional fee.
Watercraft Rental
If you have the urge to get out on the water of Bay Lake, you can rent boats, canoes, and kayaks at Fort Wilderness. All you have to do is visit the marina! Rentals can be made at The Bike Barn at the Meadow Recreation Area for an additional cost and are usually charged by the hour.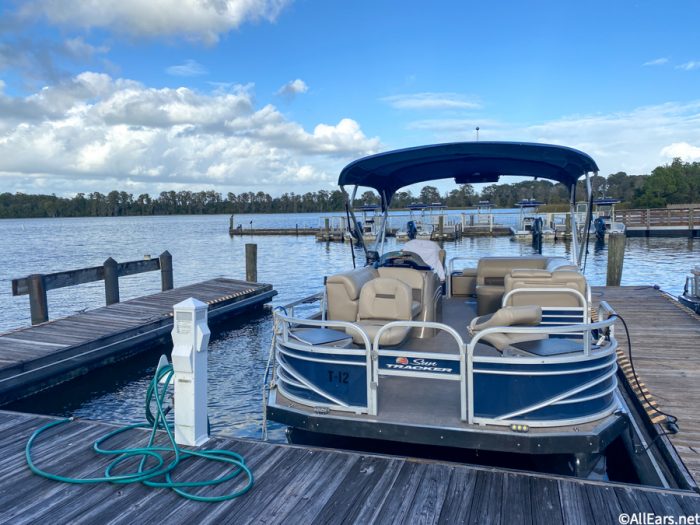 Note that you must wear a life jacket when you're out on the lake — those life jackets are provided, though.
Swimming Pools
Are you a fan of the midday swim break during those hot summers at Disney World? Or maybe you like to end the day with a nice swim? You'll have access to two pools, including the Ol' Meadow Swimmin' Hole near the campground.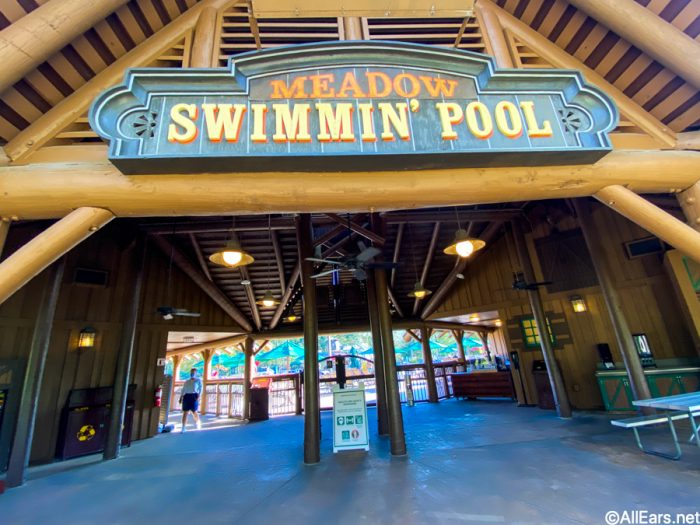 The cabins area also has its own pool, the Wilderness Pool.
Know Your Loop
You'll want to know the general layout of Fort Wilderness Resort before deciding on what area your cabin is in. The most central area is near the Settlement Trading Post on the north end of the resort. This would put campers close to the Fort Wilderness marina and beach, Pioneer Hall, and guest services The loops in this area are 100 through 500 and 700.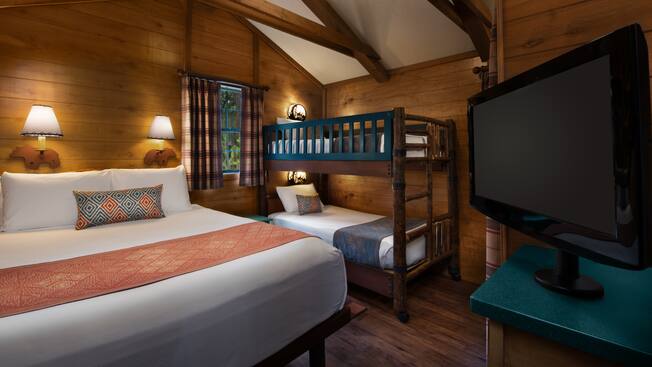 Others may want to be near the Meadow Trading Post, the Campfire Sing-A-Long, the main swimming pool, the tennis courts, and the Bike Barn. The loops in this area are 600 and 800 through 1600. For those campers who want to be farther away and are looking for quieter surroundings, request cabins in loops 1700 through 2000.
Basically, the loops number from 2100 through 2800. and 2100 is the closest to the center of the resort, while loops 2200 through 2800 get increasingly farther away as the loop number increases with 2800 being the closest area to the south end of the resort near the entrance.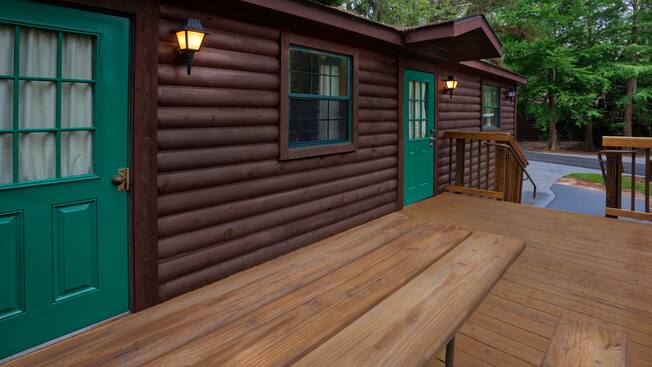 Dinner and a Show
If you're staying at Fort Wilderness Resort, you'll have easy access to one of the BEST entertainment options in all of Disney World. Hoop-Dee-Doo Musical Revue is a foot-stompin', belly-laughin' show that is Disney World's longest-running dinner show!
The food is great and the entertainment is even better!
Casual Dining
If it's casual dining you're looking for, you have several options. Trail's End Restaurant will soon be transformed from a buffet (for those who KNOW what we're talking about) to a marketplace-style "grab and go" dining spot.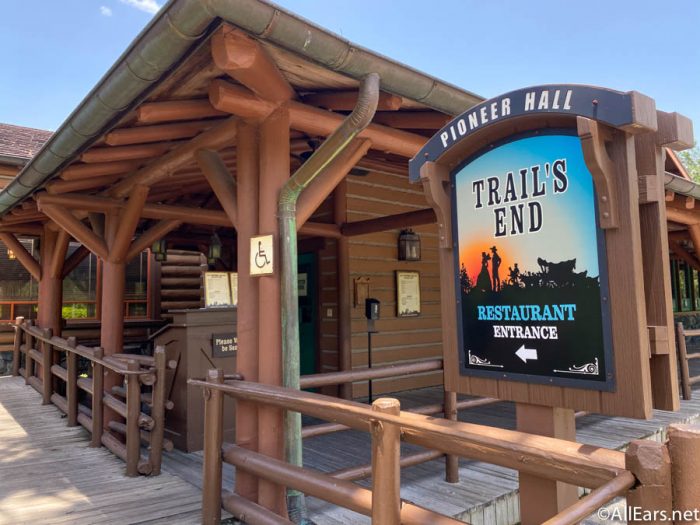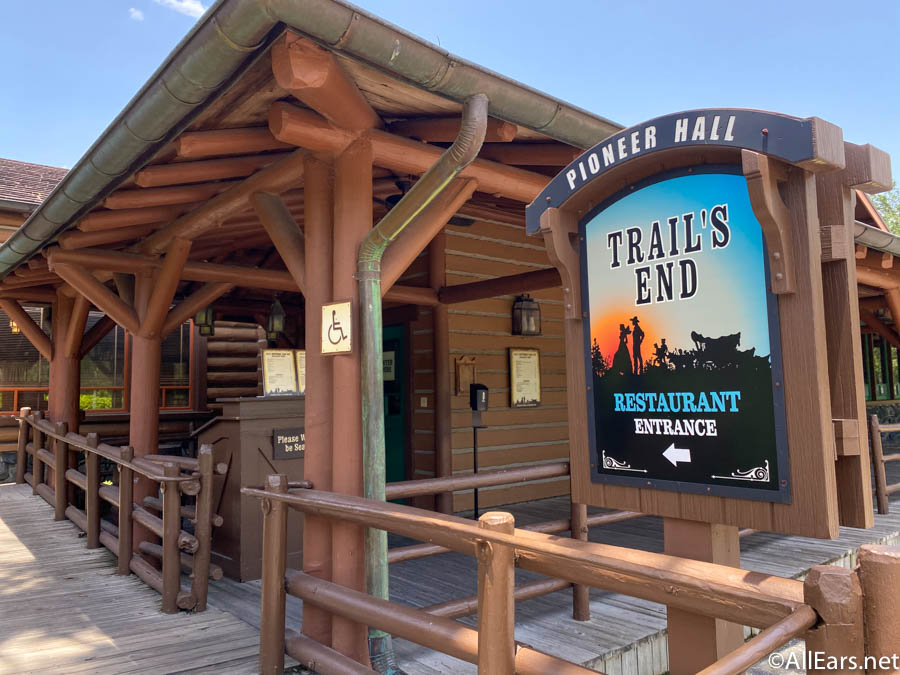 So know that if you visit after April 16th, Trail's End will be closed, for now. You can also grab some food to go (or the makings for a picnic) from P & J's Southern Takeout. Whether you're looking for simple fare to feed picky eaters or want some sandwiches or barbecue, you'll find it here.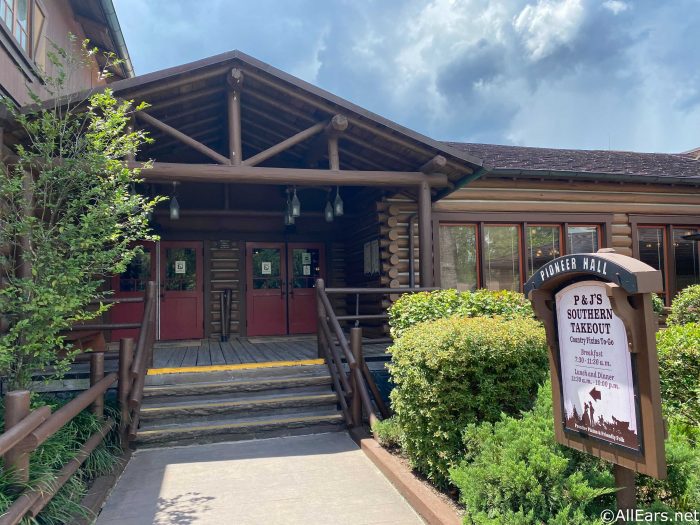 You'll also find visiting food trucks in the area if you're looking for something a little different.
Tour Around on a Segway or Golf Cart
If you want to see to rent a golf cart to get around Fort Wilderness Resort, you can call (407) 824-2742 ahead of time to rent a golf cart for the entire length of your stay, starting at $63.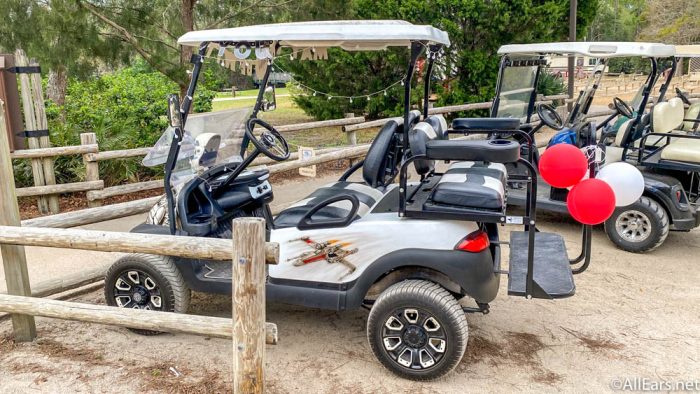 You can also take the fun Wilderness Back Trail Adventure on a Segway and learn some of the history and nuances of one of Disney World's first resorts. This runs around $90 per person and if you've  never been on a Segway before — don't worry, it won't take you long to learn how to ride it.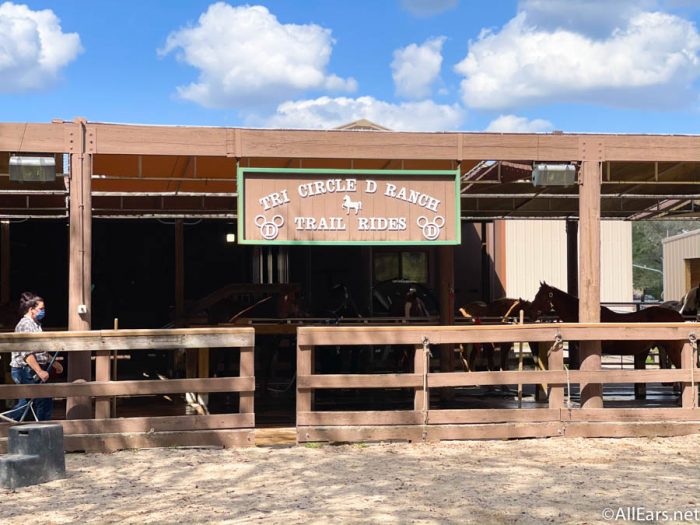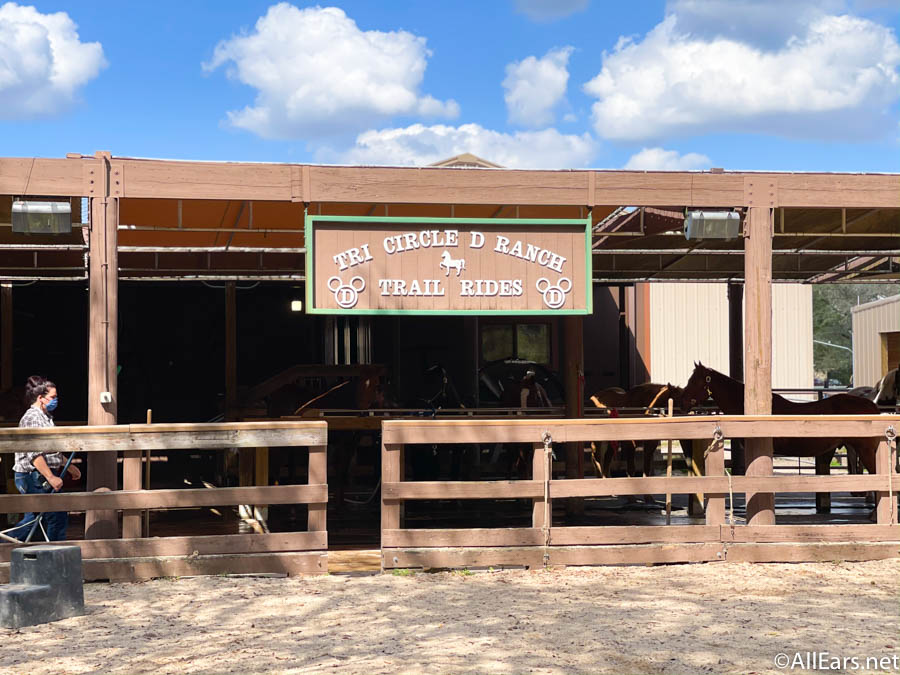 See? We told you that there was WAY more to Disney's Fort Wilderness than you ever imagined. With the option of being able to book cabins, it's also a good resort for bringing a large group of family and/or friends.
We'll keep you updated on ALL Disney World news, so be sure to check back with AllEars for more!
Join the AllEars.net Newsletter to stay on top of ALL the breaking Disney News! You'll also get access to AllEars tips, reviews, trivia, and MORE! Click here to Subscribe!

Have you ever stayed in a Fort Wilderness cabin? Let us know what you thought about it in the comments!