We're sure you've seen the logo around the parks or at least heard the name once or twice. Maybe you've even seen one of the informational kiosks in Disney Springs or the parks! Yet, if you aren't part of the program, you might be wondering what exactly the Disney Vacation Club really is. Don't worry, though — we're here to help explain it to you!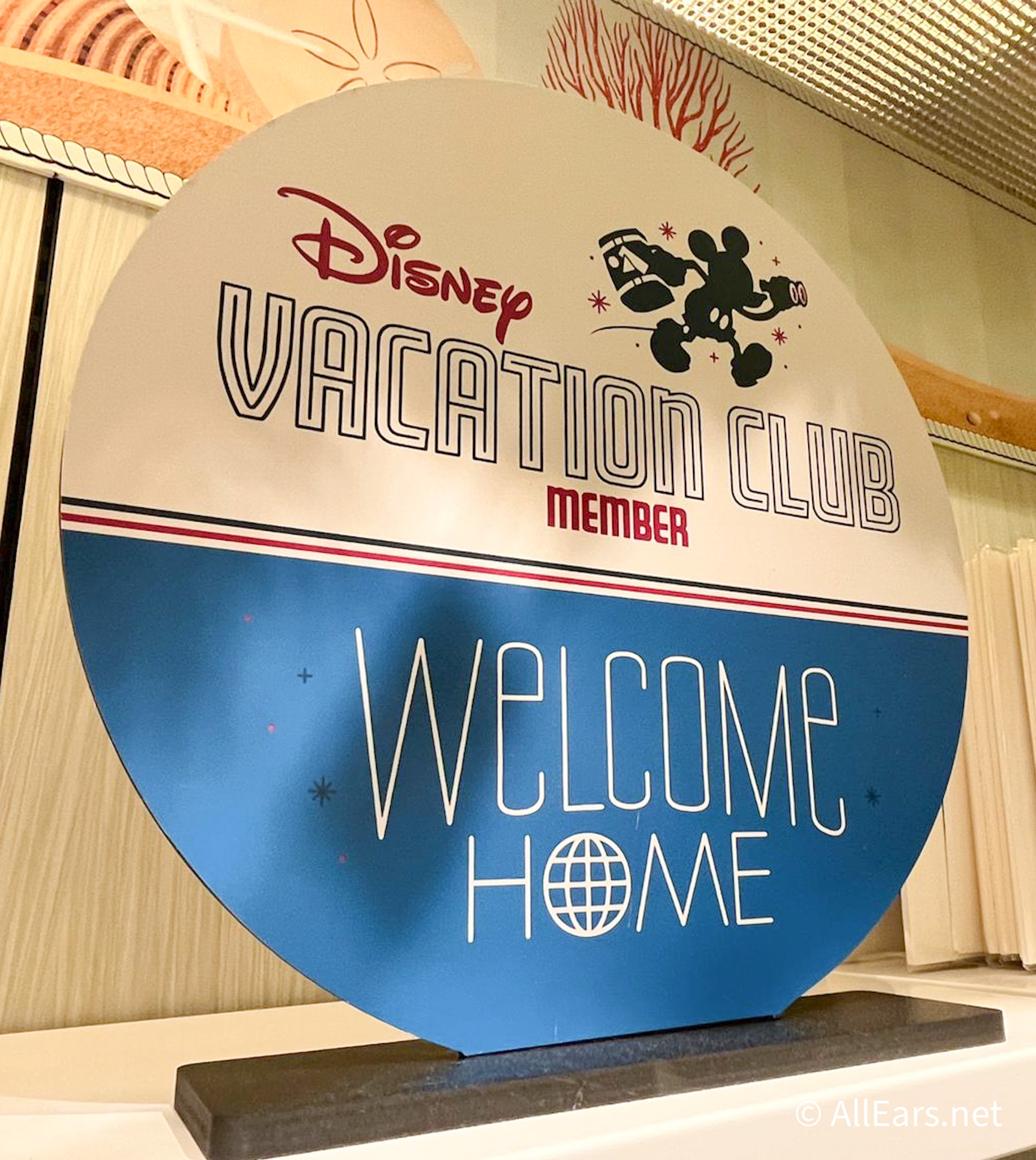 We're about to take a deep dive into "the best kept Disney secret," so get comfy, grab a snack, and maybe your calculator and most recent tax documents as we tackle this massive and expensive topic.
So, let's take a step back from the nostalgic, saccharine marketing message you might've seen during your stay and take a look at black-and-white facts of DVC, the good, the bad, the confusing, and who this investment might work for.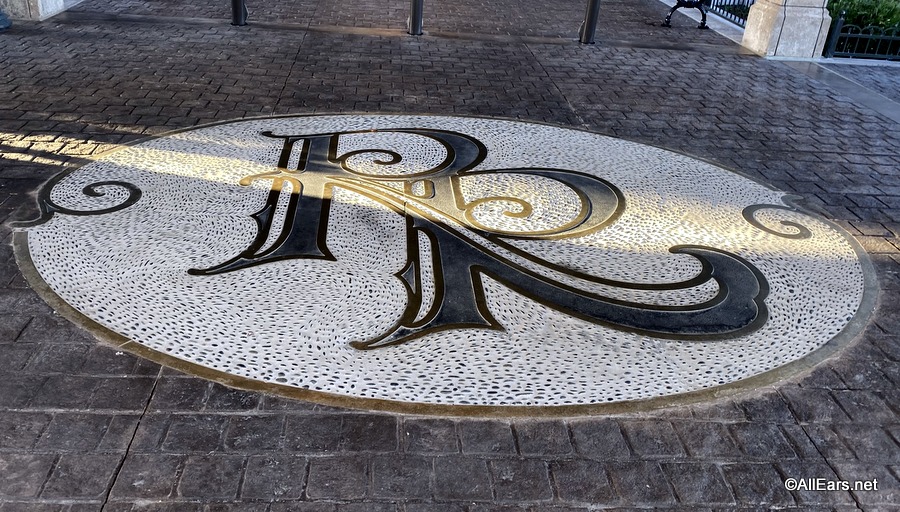 Ok, here's some background on DVC. Disney Vacation Club is Disney's take on the timeshare concept, and Disney promotes it as a way to save money on future Disney-centric vacations. There are currently 15 Disney Vacation Club resorts, with more projects in progress at the new Disneyland Hotel tower and a new tower expansion at the Polynesian Village Resort. The DVC properties that exist are:
Bay Lake Tower at Disney's Contemporary Resort
Boulder Ridge Villas at Disney's Wilderness Lodge
Disney's Animal Kingdom Villas – Jambo House
Disney's Animal Kingdom Villas – Kidani Village
Disney's Beach Club Villas
Disney's BoardWalk Villas
Disney's Old Key West Resort
Disney's Polynesian Villas & Bungalows
Disney's Riviera Resort
Disney's Saratoga Springs Resort
The Villas at Disney's Grand Floridian Resort
Aulani, Disney Vacation Club Villas in Ko Olina, Hawai'i
Disney's Hilton Head Island Resort in Hilton Head, South Carolina
Disney's Vero Beach Resort
The Villas at Disney's Grand Californian Hotel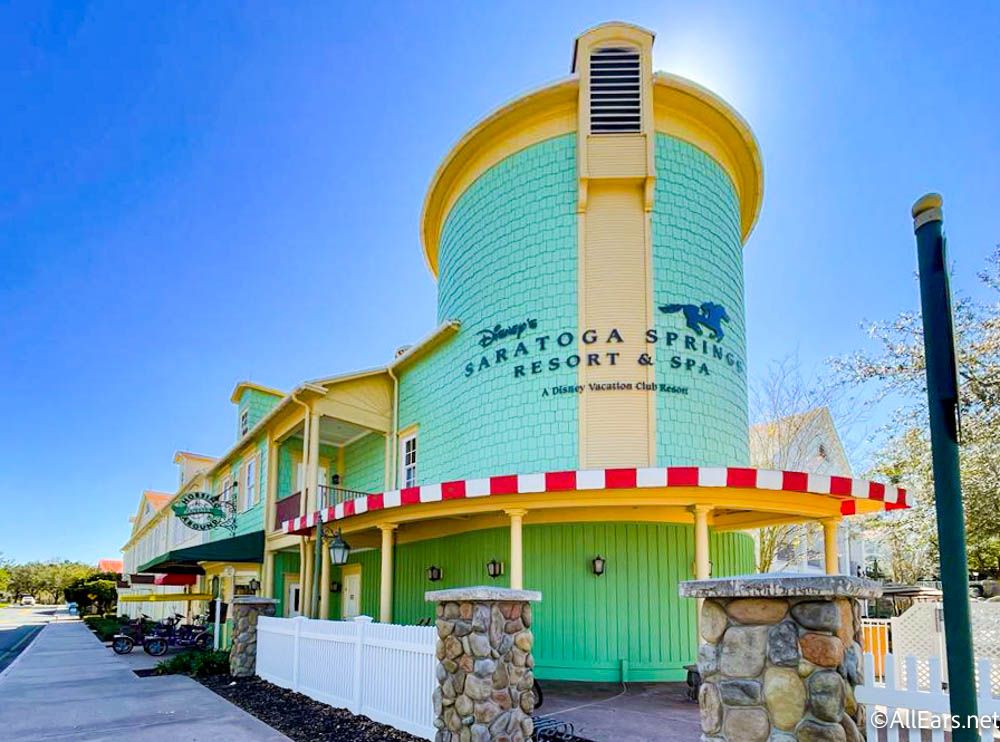 How Does DVC Work?
Traditional timeshares work like this: You pay a set price for partial ownership of a property. In return, you get access to that property during certain times of the year. It may be during the same week each year, or the dates may rotate. Traditional timeshare resorts often are part of a larger group that allows timeshare owners to "exchange" their week at their home resort for a week at a resort in another locale.
When you buy into the Disney Vacation Club, you purchase a set number of "vacation points." The minimum number of points that may be bought in your initial purchase, if buying through Disney directly, is currently 150, and the maximum is 2,000.
You only buy these points once — they are then allocated on a yearly basis until the contract's end. For example, if you buy 250 "vacation points" in your initial purchase, you will receive 250 points each year to "spend" on your vacation accommodations.
Members do have a "use year," and their points become available to use for a certain amount of time. Within that use year, those points can be used to tailor Member stays. Longer stays or larger accommodations require more points; shorter stays and smaller accommodations cost fewer points. However, points can expire if they are unused. So, the Disney Vacation Club has systems in place where members can "bank" unused points or "borrow" points from the next use year for additional flexibility.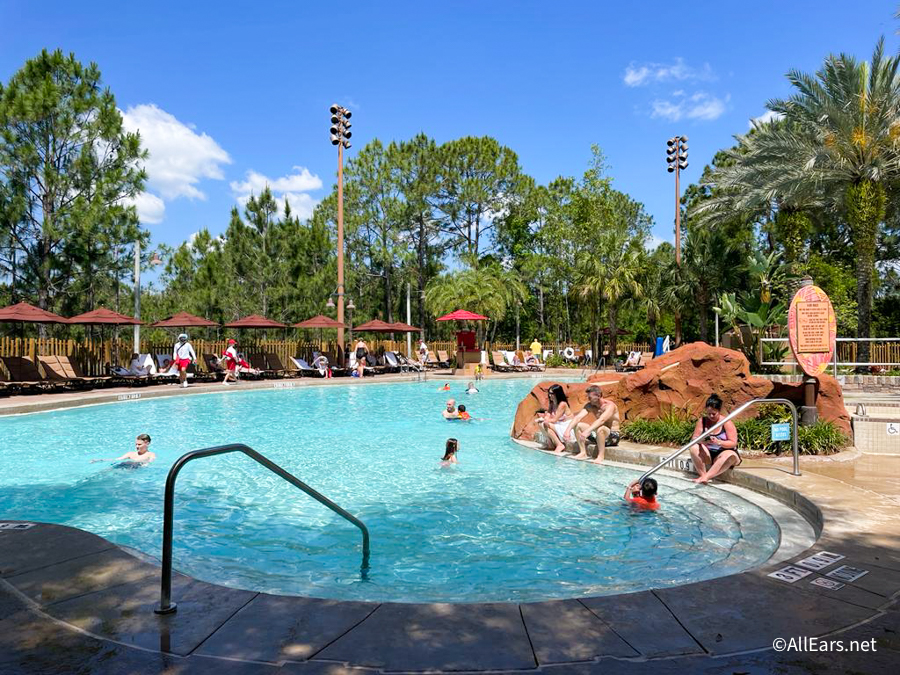 These points can be redeemed at more than just your home resort. Disney offers options around the world for redemption, including the ability to use your points for cruises and even non-Disney resorts. The main idea behind membership is that you'll save money on stays at Disney properties.
Disney states that members have a potential saving of up to 50% compared to paying rack rates for rooms at Disney resorts. However, Disney's website also explains it may take six years or more before you actually start to see these savings. And these savings aren't a flat 50%. Rather, your total savings over the years "may add up to 50% over the Membership term," according to Disney's website. So, essentially, members agree to pay a large sum upfront to access potential future savings.
What does DVC Membership Include?
As mentioned above, DVC Members purchase points that can be redeemed to stay at Disney Resorts, or even Disney Cruises, or other qualifying vacation options. When members sign their contract, they are purchasing DVC points. That's it.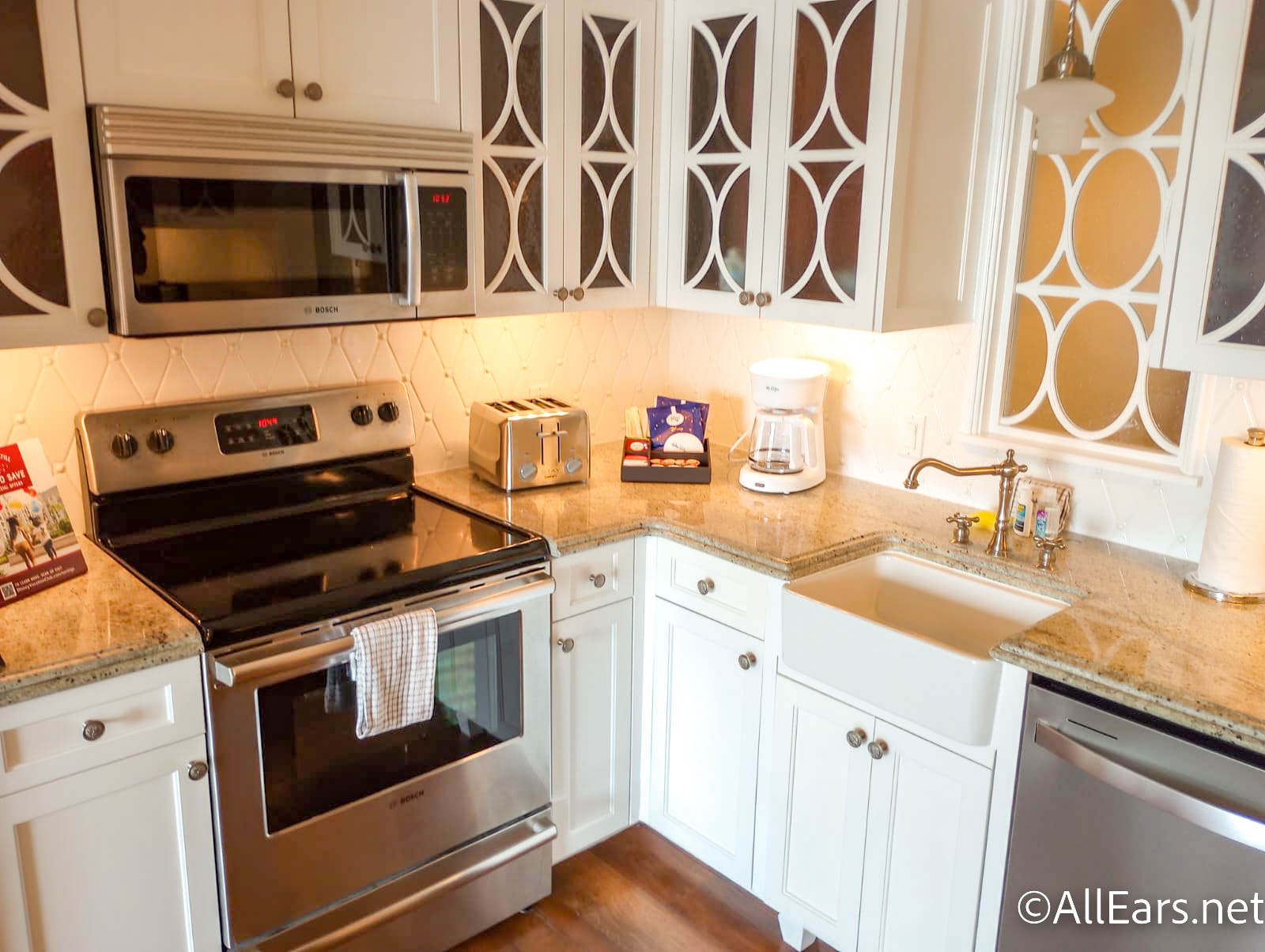 But there is some, well, not-so-fine print to be aware of. Though you purchase vacation points from Disney, it's more like leasing or renting. Disney clearly states that points for Vacation Club properties are only valid for 50 years. So, this isn't a lifetime ownership deed.  For example, DVC sold contracts at its first DVC property, Old Key West, in 1991. Those 50-year contracts will expire in just 18 years, in 2041.
Members purchasing points directly from Disney may have access to additional benefits. Disney often provides perks and incentives for Vacation Club members to sweeten the deal. The perks include merchandise and dining discounts at participating Disney locations, and special access to lounges like Top of the World Lounge at the Contemporary Resort or the DVC Lounge in EPCOT, and special DVC Member exclusive events. But be very clear, that these are "perks," and Disney is not contractually obligated to provide anything more to DVC members than the points they purchased. These perks can change, and those changes may impact your expected experience, but those are "perks" and not part of your DVC contract.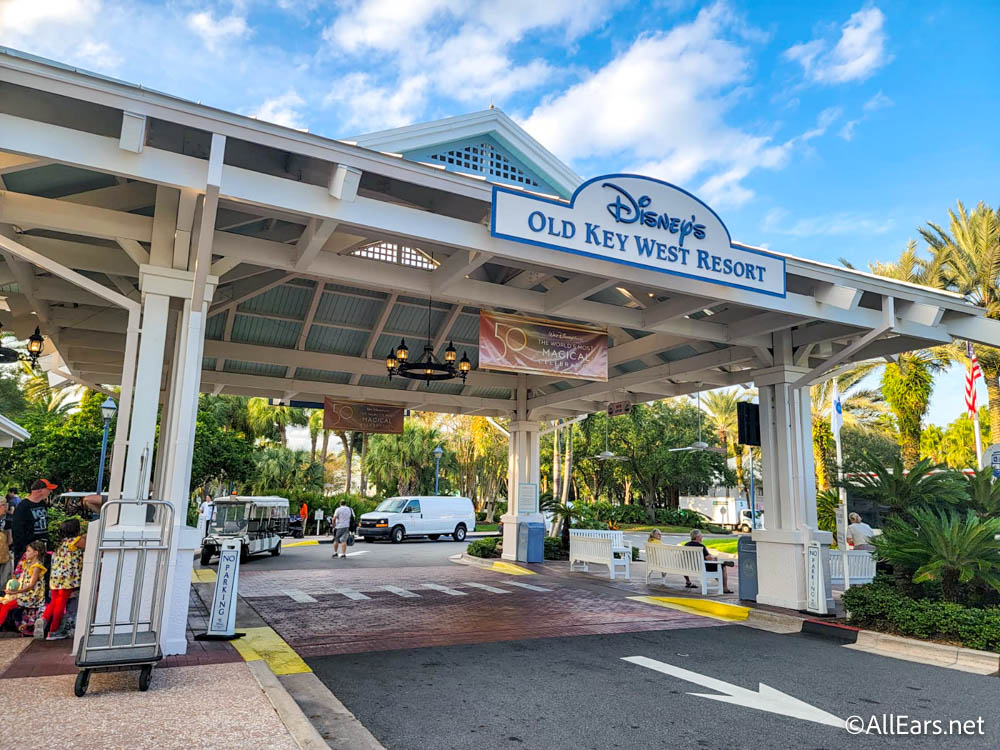 DVC properties also provide more deluxe accommodations. These properties offer Studio Villas, which can be comparable to a standard hotel room, all the way up to a Three Bedroom Grand Villa, which can sleep up to 12 adults and includes four full bathrooms, full kitchen, living and dining areas, washer and dryer, and a balcony. And when staying at a Deluxe Disney Resort, you also get access to Deluxe Resort benefits and amenities, like Early Park Entry and Extended Hours in the parks.
What does DVC Membership Cost?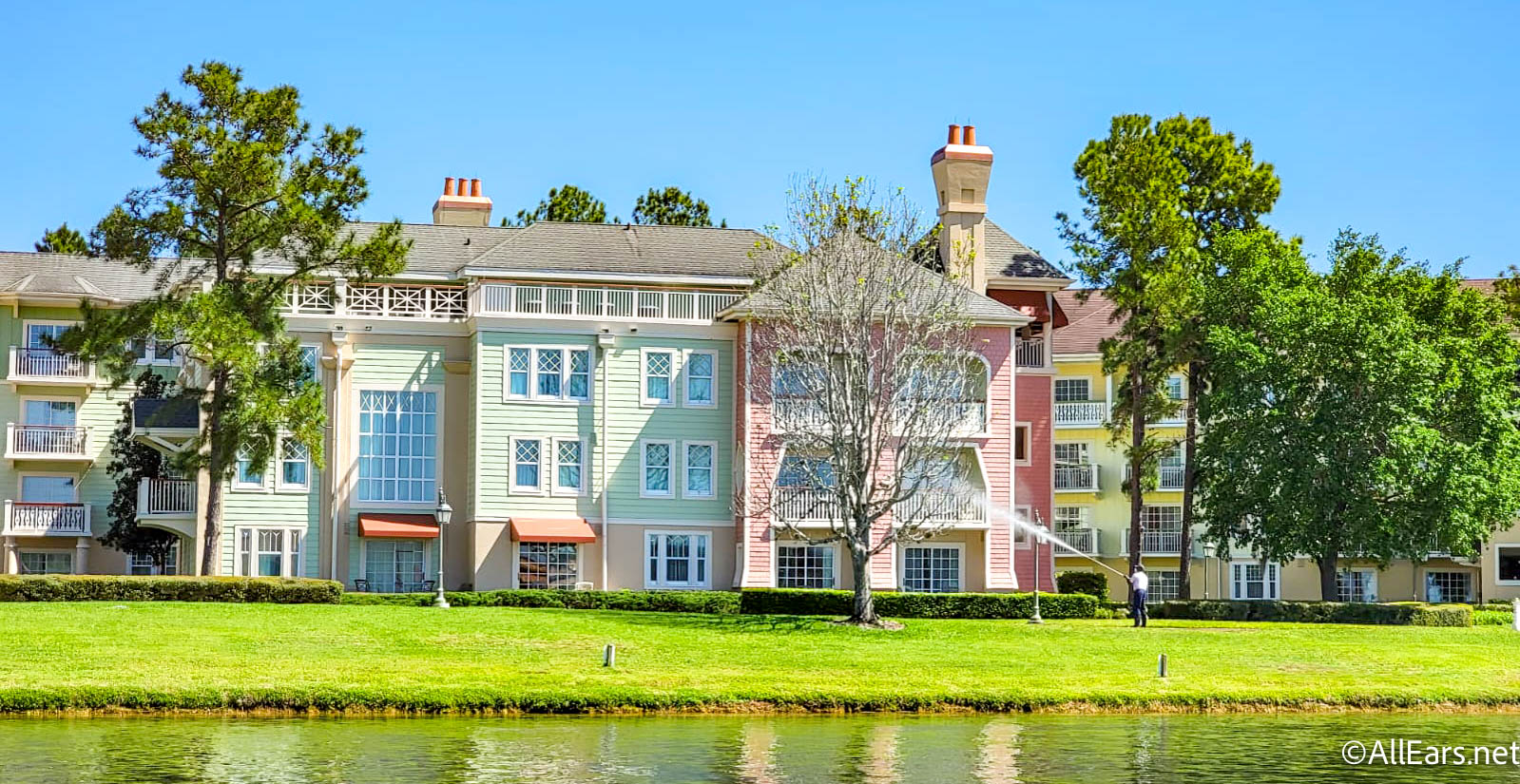 Disney also charges closing costs, though the amount for this will vary depending on the home resort that you're choosing. For example, the closing costs for Disney Vacation Club owners purchasing 150 Vacation Points at the Grand Floridian Resort came out to $868.30 in 2022. And there is an additional $250 document preparation fee. You will also be expected to pay annual fees every year for maintenance of your home resort.
If you can pay cash upfront for their membership, this cost for the minimum points is $33,668.30 (plus those annual dues every year). For folks who don't have an extra thirty grand hanging out in their wallet or bank accounts, you'd also have to factor in financing costs (which includes compounding interest, amortization, and interest rate), all of which can make that initial cost of $33,668.30 grow quite a bit. Now, we're not financial advisors, so we'll save the math for the experts. But needless to say, if you don't have that extra thirty grand burning a hole in your pocket, best to get really cozy with your calculator and figure out what that cost will boil down to for you and how (or if) that could fit in your budget. The Disney Vacation Club website does provide a cost calculator if you're looking to break down specific costs that pertain specifically to you.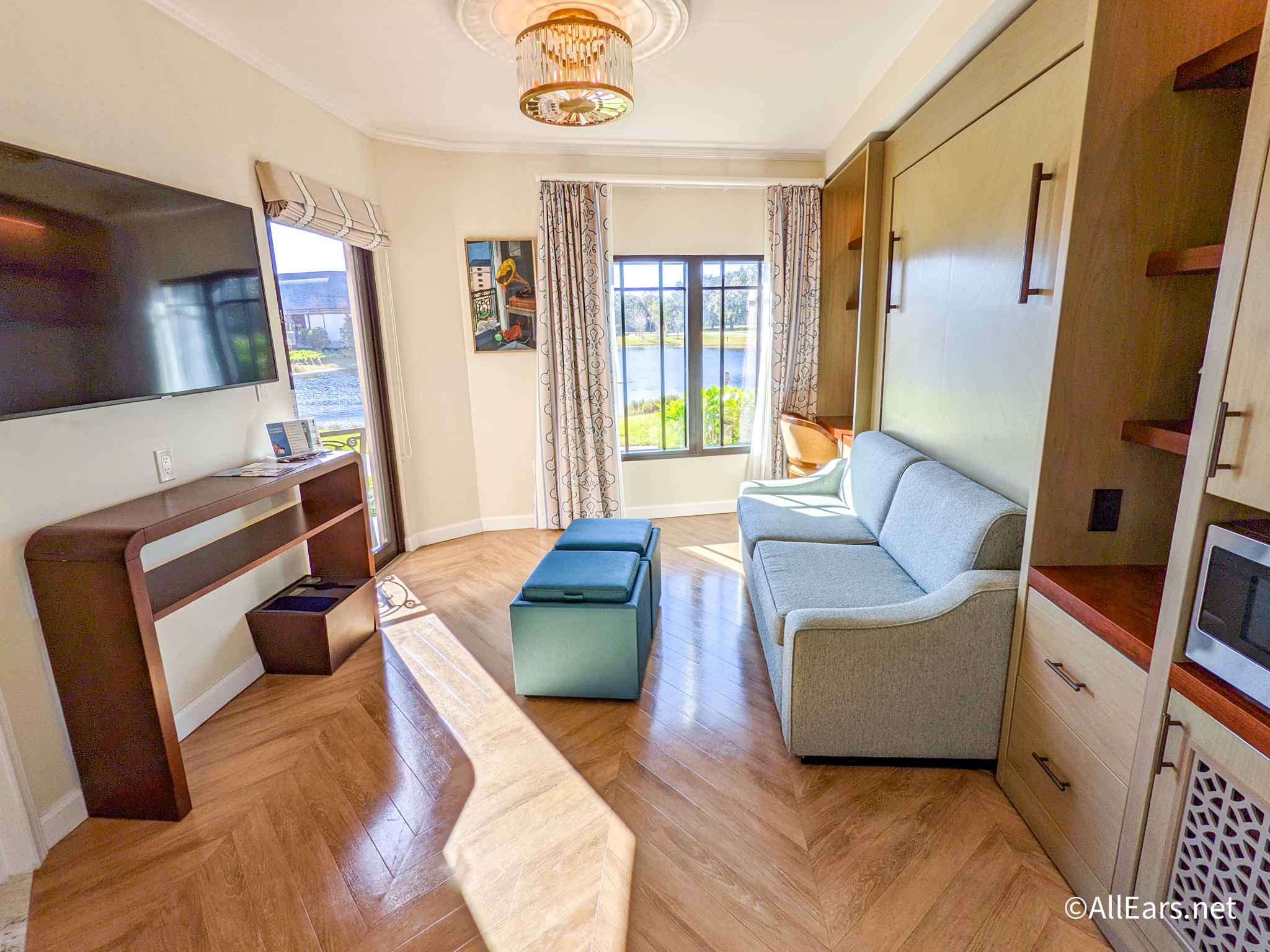 So, those are the contractual costs of DVC membership, but there are other costs with membership, as well. If this is something you're considering, then you are probably already down to enjoy Disney quite a bit and are looking forward to 50 years of Disney-centric vacations. But the DVC points only address the accommodations. Members still have to pay for park tickets (or annual passes), food, travel expenses, and any extras like souvenirs or additional experiences like After Hours parties or tours. And if your ideal Disney vacation is just hanging out at Disney Springs and your resort pool (which don't require a ticket), you still have to get there and eat. So DVC costs don't cover all of your vacation expenses.
And there's another aspect to consider — the opportunity cost. Opportunity costs represent the potential benefits you'd miss out on when choosing one alternative over another. In this case, investing in DVC and choosing Disney vacations year after year could mean that you are sacrificing the opportunity to visit other vacation destinations. It could also mean that the money you use to make your monthly payments on your DVC loan may also mean that you could be missing out on other things that money could buy (theater tickets, a new car, private school, eating out more often, etc).
What about the DVC Resale Market?
We've talked about purchasing directly from Disney, but DVC can also be bought and resold on the secondary market. In December 2022, Disney raised the prices on its active properties to $217 per point. Currently, the average per point price on the resale market is $142. That's an almost 35% savings.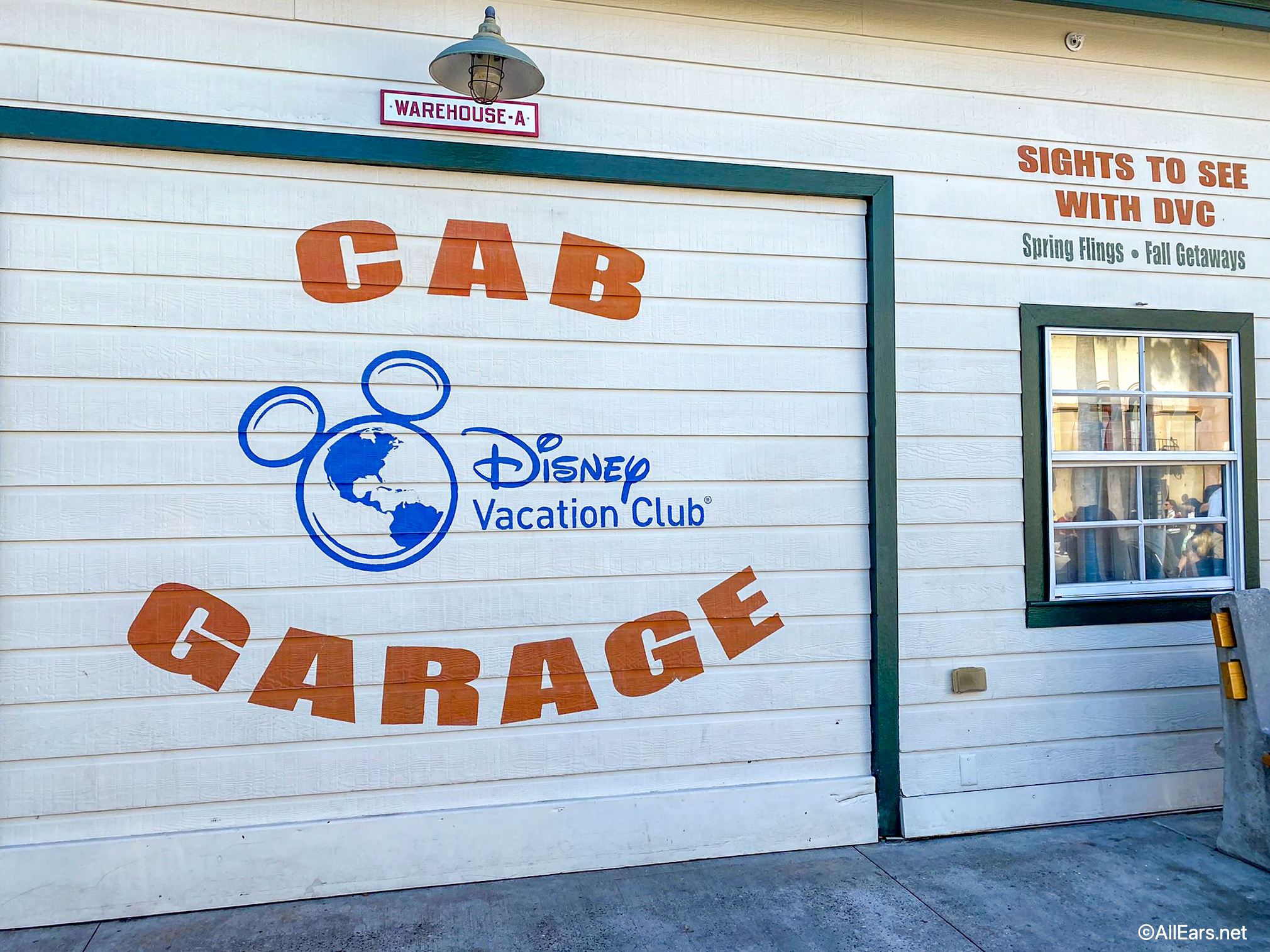 With such a significant savings, it seems like a no-brainer to just buy your membership through the resale market, right? Well, there are some other considerations that may play a factor in your final decision. Those perks that we mentioned above, like access to Disney discounts and exclusive events, are only available to members who purchase their points directly from Disney. So if those perks are selling points, the resale market won't deliver on that. (However, those are just perks and not part of the contract, so Disney can change those even for those who buy directly from them).
We've admitted that we're not financial advisors, but let's look at a simple math problem. If Disney sells points for $217 and resale has them for $142, say you buy 150 points. With DVC, that would be (just very simply) $32,250; for resale, that would be $21,300, a difference of $10,950. Currently, Disney is offering a 10% discount for members at participating shops and restaurants. To "break even" using that 10% discount perk, you'd need to spend about $109,500 on souvenirs and dining costs. Even over 50 years, do you foresee yourself spending so much that you "broke even" with that discount? It seems unlikely.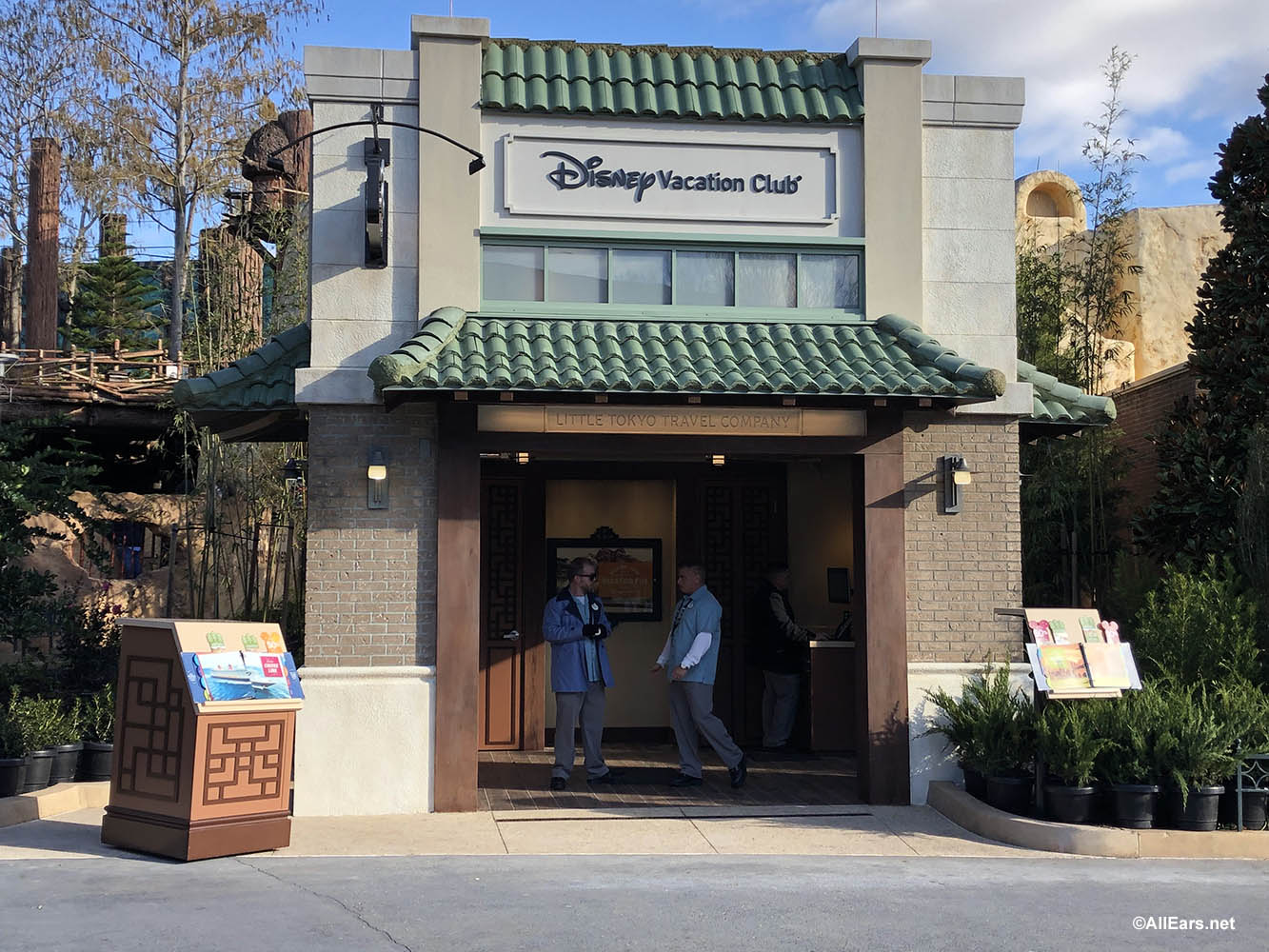 But remember that 50-year limit we talked about earlier? By buying resale, you're essentially taking over someone's existing contract. So, if you buy a resale contract at Old Key West, that initial DVC resort we discussed earlier, you only have 18 more years to enjoy that resort. You definitely want to be aware of those limitations.
Who are the best candidates for DVC?
There are a few categories of folks who may enjoy the benefits of DVC:
Families that plan to visit a Disney property at least once every other year. With Disney's "bank" and "borrow" point system, members need to use their points at least every other year to get the maximum value out of them. In a similar vein, though, points can be used to book Disney Cruise Line, Adventures by Disney, and even be exchanged for use at non-Disney resorts, although the exchange rate is never the best use of the value of those points. So to get the value out of your points, Disney needs to be a key vacation destination for your family for the next 50(ish) years.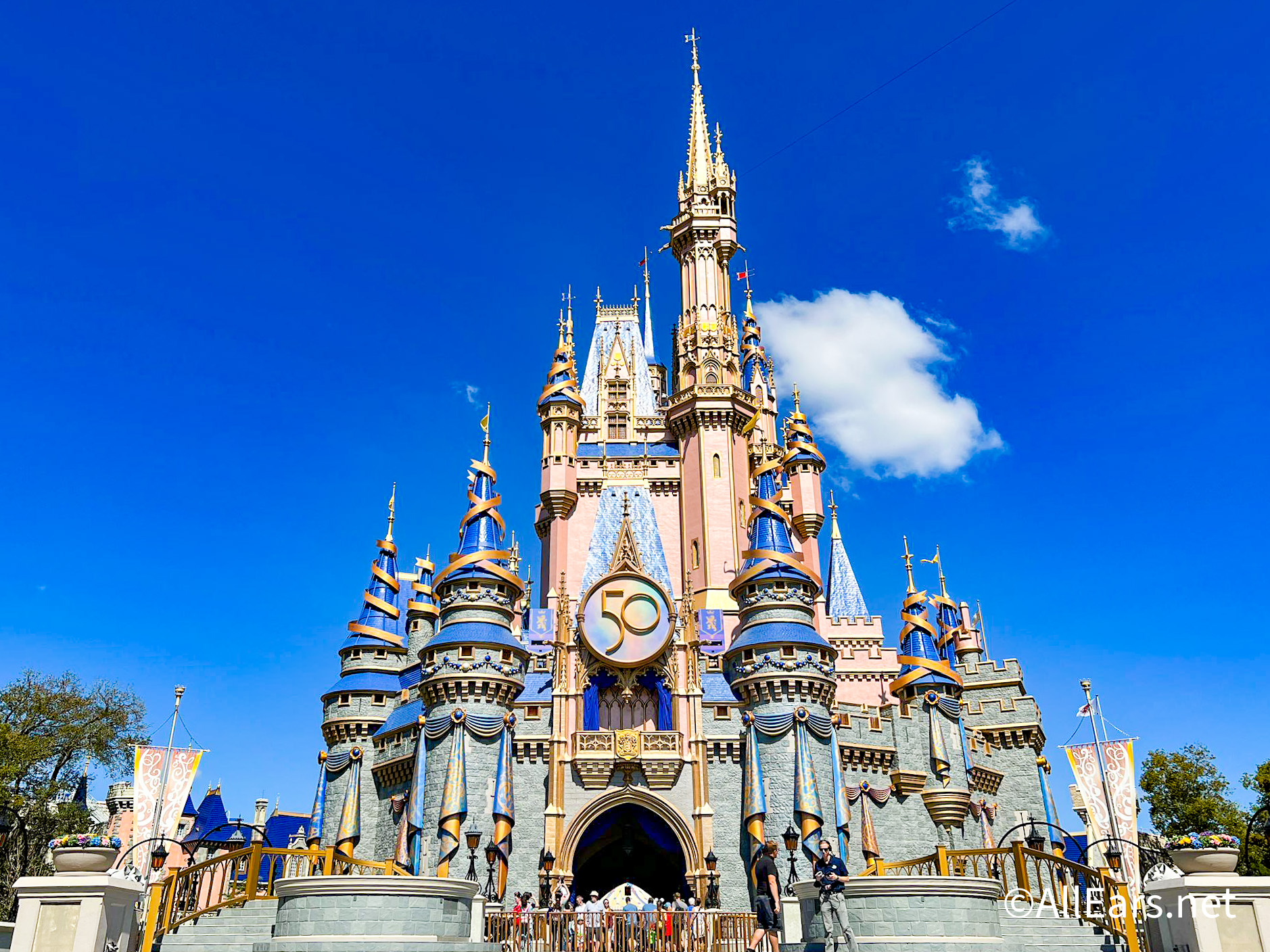 Those who can pay cash for purchase upfront, without financing. Whenever you have to factor in interest rates, fees, amortization, and compounding interest, you end up paying much more in the long run just for the "convenience" of not having to pay for it upfront. It may be best not to pay for the privilege to pay over time.
Annual Dues expenses won't pose financial hardship. Even if you pay for your membership upfront or you pay it off through a loan, your annual dues will last for the duration of your contract, and depending on your resort and the amount of points you own, start around $1,200 per year. This fee can be paid once in a lump sum or spread out in monthly payments over the span of the year.
Prefer DVC accommodations over other resort hotel options. If you enjoy the fun and character of staying in a Value or even a Moderate resort, then DVC may never make sense for you. But for those who enjoy the deluxe resort amenities, the extra space, rooms, bathrooms, and even kitchen and laundry facilities, could find the value in what DVC offers versus paying for those accommodations out of pocket.
Plans vacations at least 7-11 months out. Because of the demand and the limited availability, planning ahead is almost required to be able to be able to secure the property, room size, and time of the of the year that you want to vacation. Though last-minute stays are usually available, they're typically pretty picked over, and the exact time, room, and resort you want may not be available for those impromptu trips.
"Owning" a piece of the magic. The financial part and the potential savings might not even be a factor. Some DVC members find the value in DVC in the peace of mind that their Disney trips for the next 50(ish) years are "locked in."
So, is DVC worth it?
There isn't a cut-and-dried answer to this question, and ultimately, this is up to you. Many who own DVC do so because they love Disney. Plain and Simple. But, DVC membership means investing YEARS and YEARS of money into a property you'll never own.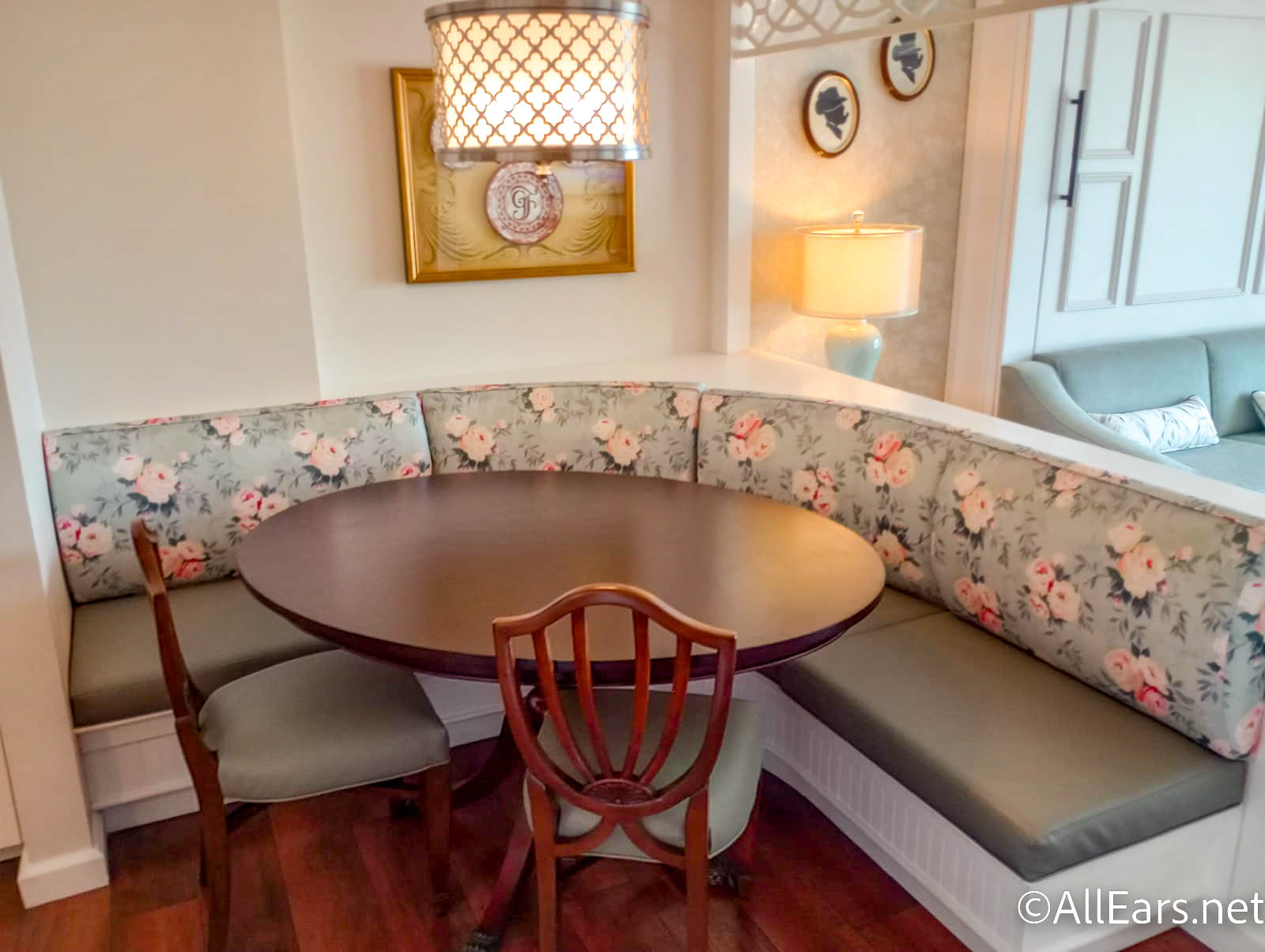 Sure, you're going to have a vacation destination that may eventually save you a LOT of money for generations of Disney vacations — BUT that's never going to become actual, tangible property that you own. Each time you stay at your home resort, your "home" changes. You'll be in a different room every time, with no place to settle in for long-term stays. It'll always be a place you'll have to share with the other DVC members.
In addition, your vacation is still going to cost you a substantial chunk of money each year, in park tickets, dining, travel costs, and etc. Those costs can (and do!) rise regularly.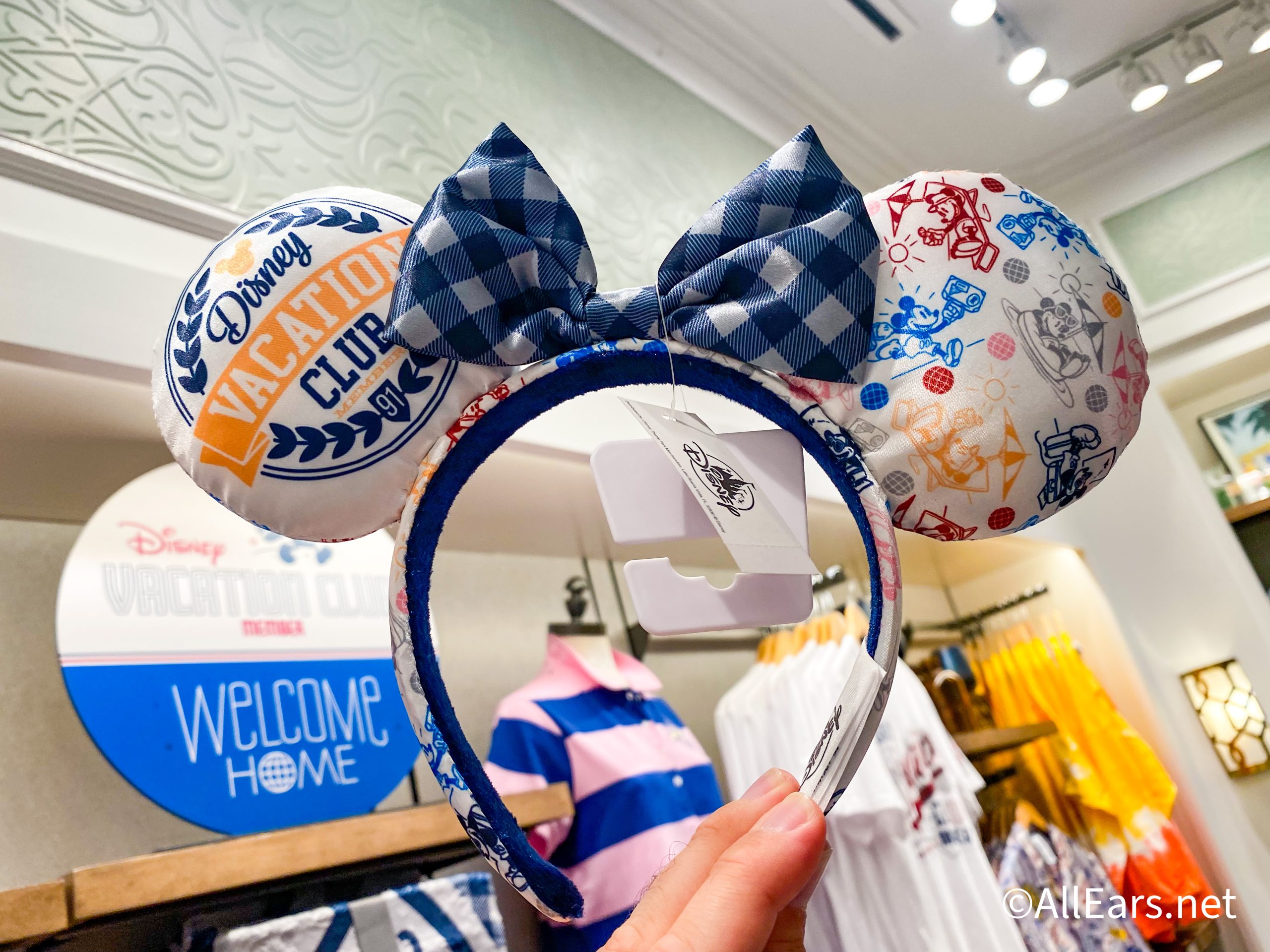 So this all goes back to the idea of "opportunity cost." What are you sacrificing, really, when you choose a DVC membership? Does it make sense to put money into DVC contracts when, after the contract expires, you'll have nothing to show for it? (Aside from years and years of nice vacation memories — which, hey, those may be priceless for you!) Or does it make more sense to invest money into something that'll provide you with a visible increase in returns and benefits that'll last well beyond a DVC contract?
The answer's gonna be different for everyone — BUT since DVC is such a major decision and a big investment, these are the questions you've really gotta ask yourself before making that leap of faith into the DVC pool.
There can be a lot of benefits to having DVC membership, and it's a great program for those who want to secure their Disney vacations every year, and be able to book well in advance. It's also pretty flexible for changing up when you vacation, and mixing it up from a romantic weekend getaway, to a big family reunion and the accommodations to match. Plus, you can stay in many nice resorts as well, and enjoy more luxurious accommodations on your trips at a savings.
Buying into Disney Vacation Club may also be worth it for those who can pay the total cost upfront and don't have to finance the cost of membership. That makes it more affordable overall, and keeps the yearly costs limited to the annual maintenance fees, and you know, those other costs of a Disney vacations, like tickets, travel, and meals.
But, it can be expensive, and 50 years is a long time to vacation in the same destination. And, of course, it is a timeshare program. These are hard to get out of, and can be difficult to resell. There's also limited DVC accommodation inventory, which can mean finding the room you want, where and when you want, can be difficult. It definitely requires some pre-planning (and having some backup plans ready).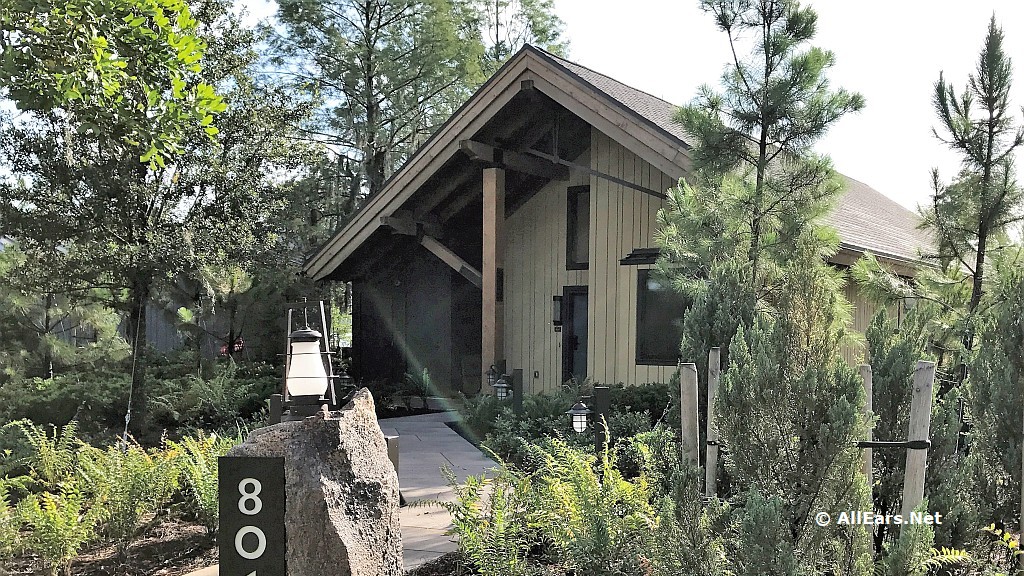 That being said, DVC does offer some additional flexibility. For those who want to be DVC members but also vary up travel plans, there are options to rent out DVC points.  Oh yeah, that's a thing. DVC members who can't use their points before they expire will often "rent them out" to recoup a bit of the cost of the value of those points, and it enables other guests to book stays in DVC resorts and save a little money at the same time. Now, this is not a revenue-generating option, but it does help balance out some of the potential loss of unused points going to waste.
DVC is a HUGE financial commitment. So, as with any big purchase, do your research and be honest with yourself about your finances, other financial goals, and your family's vacation style and needs. DVC is not the best fit for everyone, but it can make sense for many!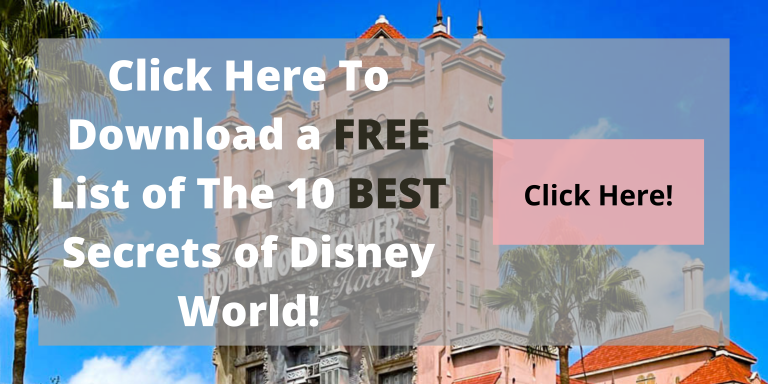 What are your thoughts on Disney Vacation Club? Let us know in the comments!