Disney World is a great place to have fun, and it's also full of great places to EAT.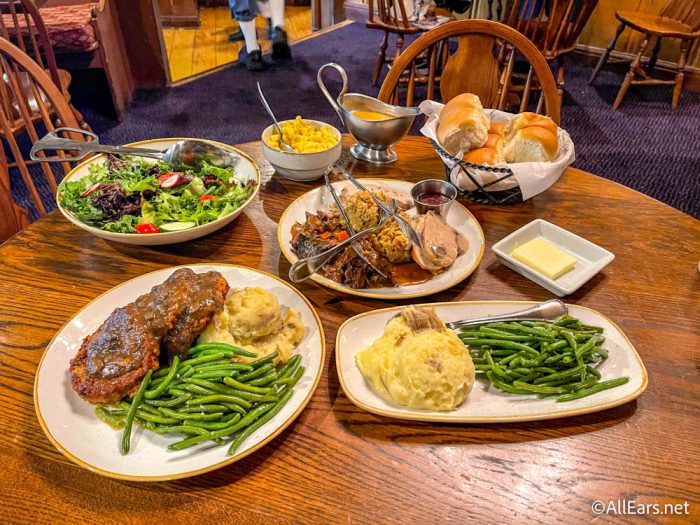 From a Thanksgiving Dinner-style meal at Liberty Tree Tavern to Indian-style bread service at Sanaa, there's great food for every palate at Disney World if you know where to look.
Sometimes, one of the things that makes food great is when its NEARBY and convenient. When you're in a hurry to fuel up and start a park day, or hangry and hot and tired at the end of one, the dining options at your resort can be a godsend.
Let's take a look at the food options at Disney's All-Star Sports Resort.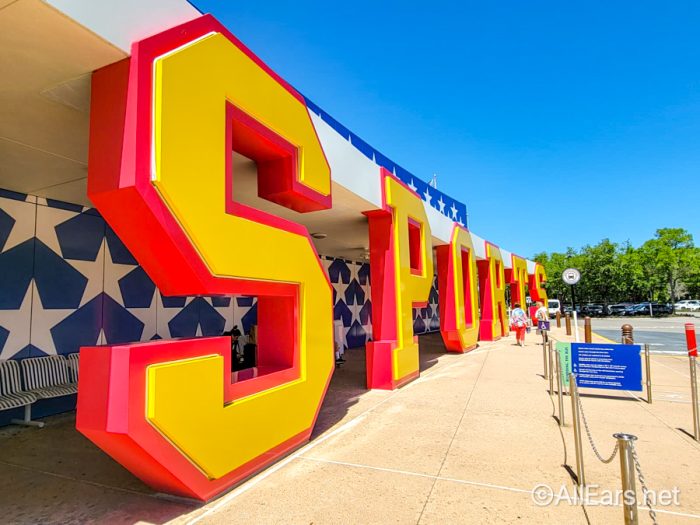 All-Star Sports is part of Disney World's "value" category of resorts — that means you got a great deal when you chose to stay here! The value resorts have smaller rooms and less amenities than higher-priced hotels on property — and that's just fine if you're spending most of your time in the parks as many of us do.
You can watch Quincy's full tour of All-Star Sports here:
Your dining choices here will be found at the End Zone Food Court. Yes, you basically have one dining location here (there's another, small option we'll get to in a minute), but not to worry — you'll find a wide variety of food in this one location!
End Zone Food Court
The End Zone Food Court is typically open from 6:30am to 11pm, so you're covered whether you're looking for breakfast, lunch, dinner, or a late-night snack.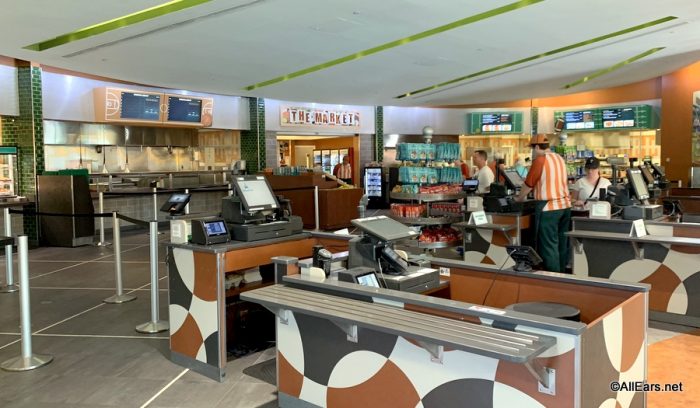 For breakfast, you'll find bagel breakfast sandwiches, pancakes with berry compote, and the ubiquitous Mickey waffle. There's also a plant-based frittata here that is popular.
For lunch or dinner, you'll find burgers and hot dogs, pizza and pasta, and sandwiches like pulled pork or plant-based tuna. There are Greek or Caesar salads with different protein choices, and heartier entrees like chili in a bread bowl or a seared salmon platter. And you'll find your standard kid's meals here like mac and cheese or chicken strips.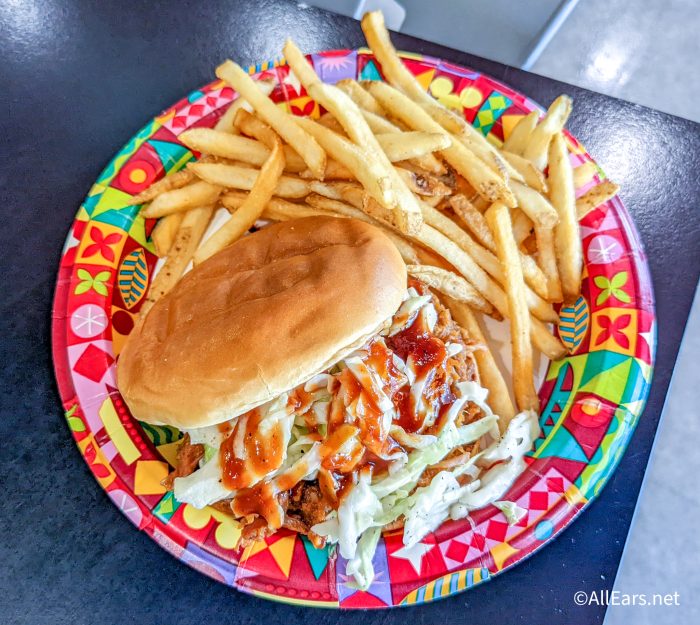 Now, here are a couple of things you may be surprised to know End Zone Food Court offers, and they can come in handy if you're feeing a family. First, you can get a whole pepperoni pizza for $19.99. That's a great deal if you have a couple of people to feed!
And next, if you're celebrating a birthday or other occasion, you can purchase a full cake at the food court. Pizza party, anyone?
Speaking of cake, you can find a wide variety of bakery treats here — and be sure to keep your eye out for seasonal cupcakes that are introduced for different holidays.
We especially appreciate the grab-and-go section of Disney food courts. Need a quart of milk? Some bottled juices to keep in your room? An ice cream bar at the end of the day? You can find them here, as well as packaged snacks and other necessities.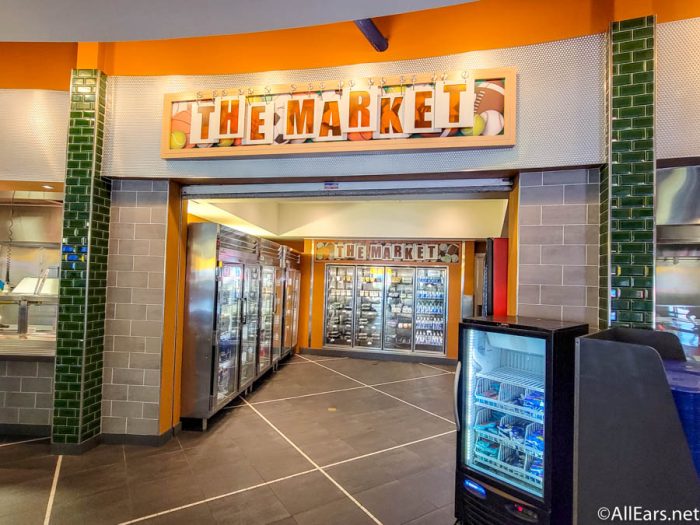 Grandstand Spirits
Aha! We promised you one more dining option at All-Star Sports Resort. (You didn't think we'd forget, did you?) Grandstand Spirits is the pool bar location here, and in addition to frozen drinks, beer, and soft drinks, there is some food available.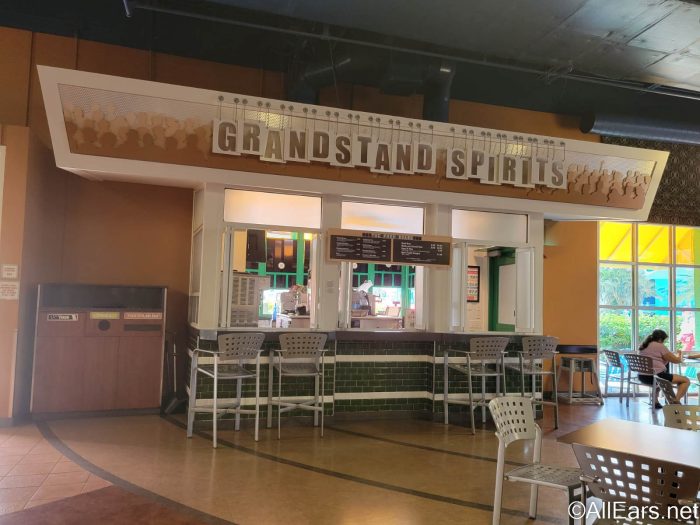 Now, the menu here is limited — we're talking like 5 choices. BUT, if you're spending the day at the pool, those five choices may just hit the spot. You can order a Mickey Pretzel with Cheese, Chips, a Greek or Caesar Salad, or a Ham and Cheese Sandwich here. Yep, we said limited.
And that's a look at What to Eat at Disney's All-Star Sports Resort! If you're planning a trip to Disney World, we have SO much more info for you, so stay tuned to All Ears!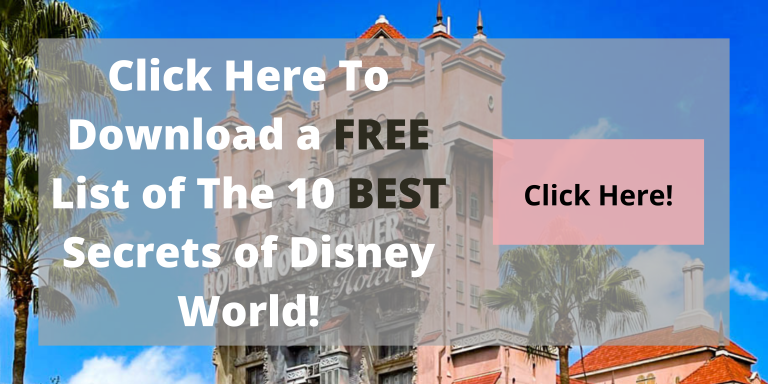 Have you stayed at All-Star Sports Resort? Leave your tips below!