Disney's Paradise Pier Hotel (at Disneyland Resort) is going through some big changes!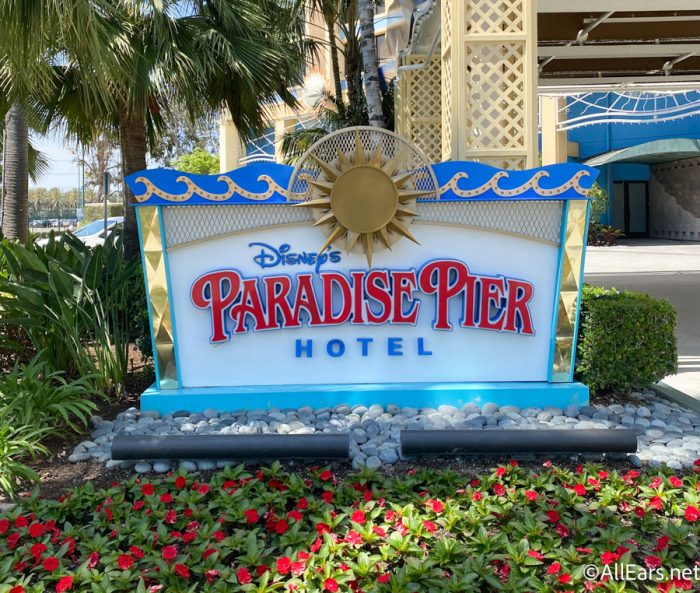 Paradise Pier Hotel is getting a re-theme and it's all about Pixar! We even got confirmation at the 2022 D23 Expo that it's getting a new name — Pixar Place Hotel.  And recently, we stopped by and saw some changes happening to the exterior of the building.
According to Disney, once this remodel is complete, you will "feel as though you've stepped into a Pixar art gallery," and the concept art we've seen looks very colorful!
Disney has also said that "guests will gain a new perspective on some of their favorite Pixar worlds and characters through carefully curated artwork, and décor that reveals the creative journey of the artists who helped bring these stories to life."
We've seen some concept art that shows a pool and splash pad…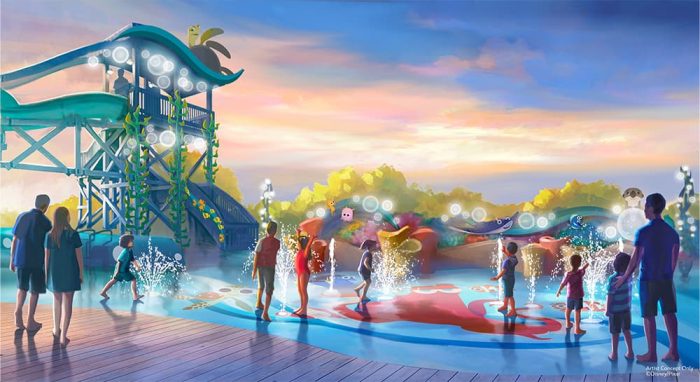 …and even heard that the local favorite, Great Maple, will open a flagship restaurant inside the hotel.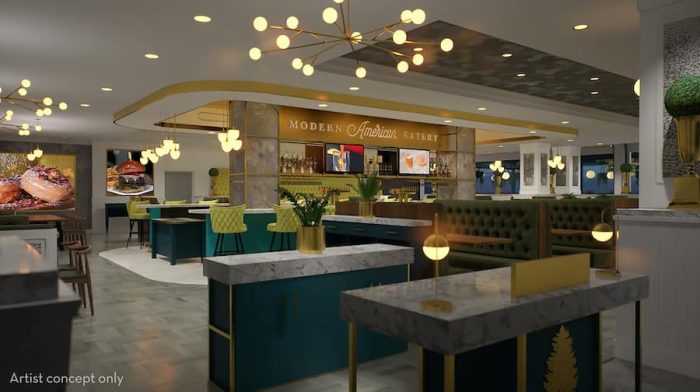 We've seen some concept art for the plans for the exterior, and they feature pops of Pixar theming.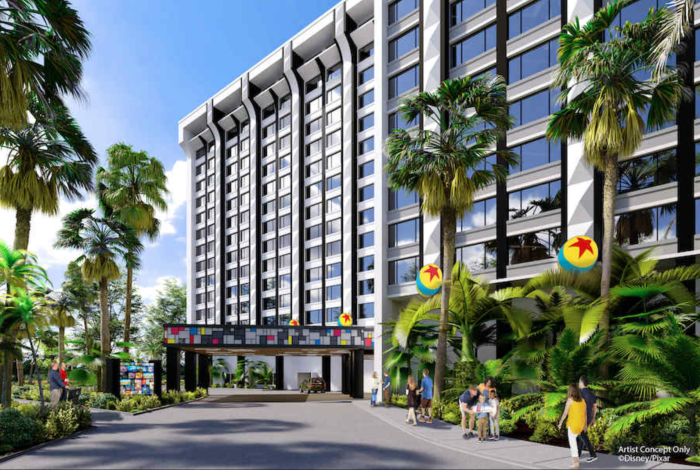 But what's happening at the hotel now? Well, when we stopped by recently, we got a peek at some of the stripes that have been painted along the side of the building! These appear to be in the signature colors of the Pixar ball — yellow, red, and blue.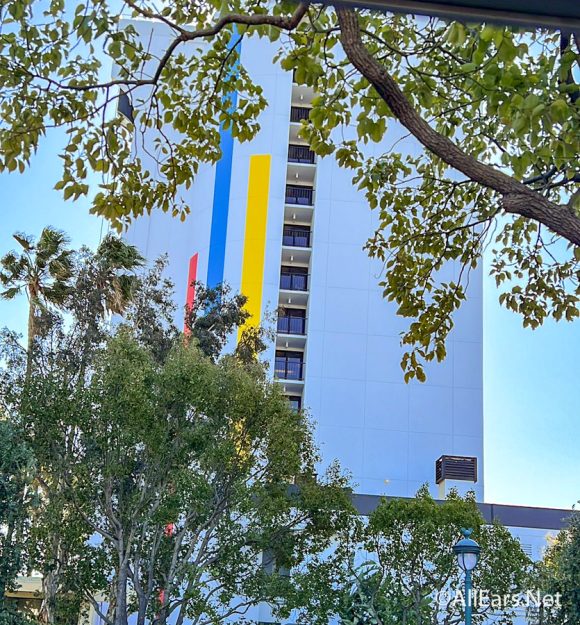 We are interested to see what Disney does with the retheming of this hotel and are on the lookout for any additional updates, so stay tuned!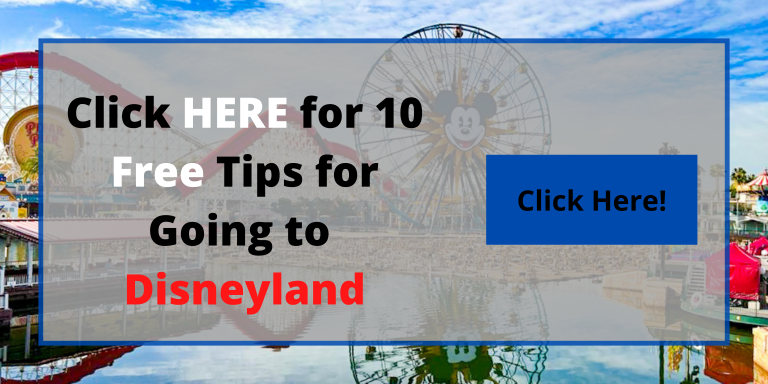 What do you think about the retheming of this hotel? Let us know in the comments!