🛑 STOP EVERYTHING. 🛑  If you are amazed and astounded by rare Disney characters, prepare to be shocked.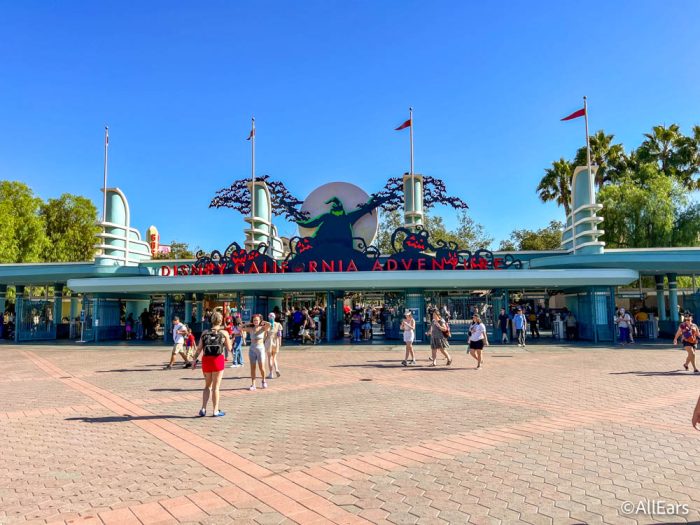 We've seen our share of rare Disney characters in the parks, including some really rare ones at Oogie Boogie Bash in Disney California Adventure Park in the past, but 2022's Oogie Boogie Bash just took things to another level.
Prepare to sing "Remember Me" for the rest of the week. We attended the first Oogie Boogie Bash at Disney California Adventure Park for 2022 and got to participate in all kinds of fun Halloween activities, but one truly amazed us. (For those who may not be familiar with this event, Oogie Boogie Bash is a separate ticketed Halloween-themed event at Disneyland Resort, which is completely sold out.)
As part of Oogie Boogie Bash, you get the chance to go through some immersive treat trails. On those trails, you'll typically encounter a Disney villain seated or standing in an area separated from guests, though they're still very much able to interact with the guests as they walk by.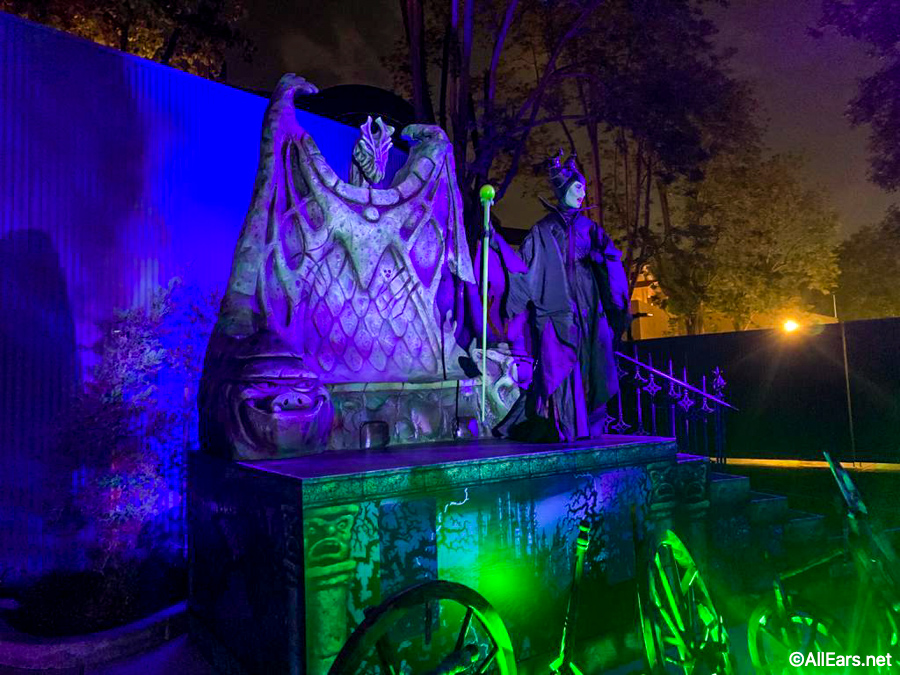 We got a teaser about some of the NEW villains coming to Oogie Boogie Bash in 2022, but nothing prepared us for one of the villains we encountered on an immersive treat trail. As we strolled down one of these trails to grab our candy, we were met with…ERNESTO DE LA CRUZ FROM COCO.
ERNESTO DE LA CRUZ EVERYONE!! How cool does he look?! #OogieBoogieBash pic.twitter.com/gmegQQlCnX

— AllEars.Net (@AllEarsNet) September 7, 2022
No, this is not a joke or a drill — ERNESTO DE LA CRUZ, the character with a secret villainous twist from Coco is finally getting some time in the spotlight inside a Disney park!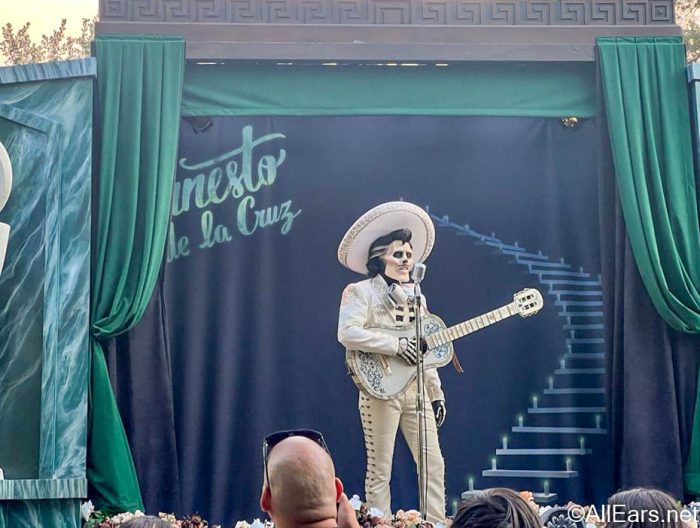 Ernesto appears in his skeletal form, very appropriate for Halloween, with a truly incredible costume.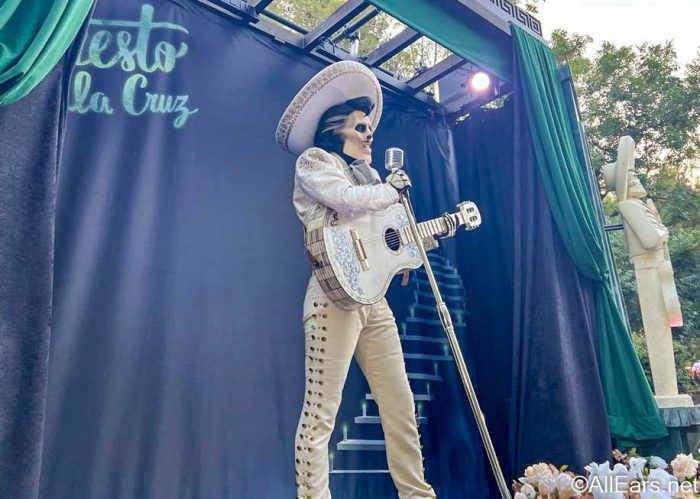 This truly was an astounding character to see in the parks. The costume, the performance, the facial pieces — everything is incredible, and we truly hope that we get to see more of this rare character in the parks soon!
Unfortunately, only those at Oogie Boogie Bash can see him at this exact moment, and Oogie Boogie Bash is sold out. If you were lucky enough to get a ticket and get the chance to see him in person, be sure to drop us a comment to let us know what you think!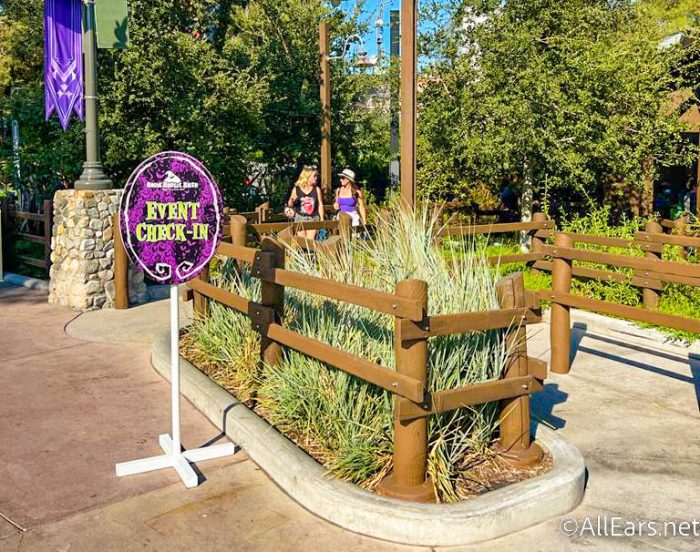 We'll continue to be on the lookout for rare characters all over Disney World and Disneyland. We're also covering EVERYTHING you need to know about Oogie Boogie Bash, so stay tuned for more details on that. In the meantime, you can click here to learn all about all of the Halloween treats coming to Disneyland, click here to see the Halloween fireworks that have returned to Disneyland, or click here to see Mickey & friends in their NEW Halloween outfits in Disneyland (trust us, you're not going to want to miss that).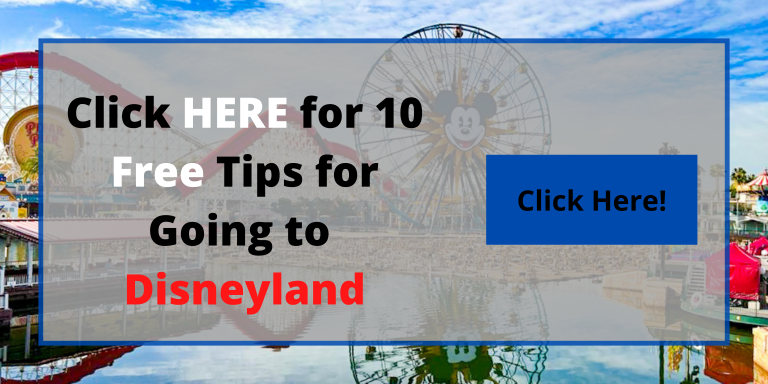 What do you think about this character appearance? Tell us in the comments!