As one of Disney's newest resorts, the Riviera takes inspiration from its namesake: the French Riviera.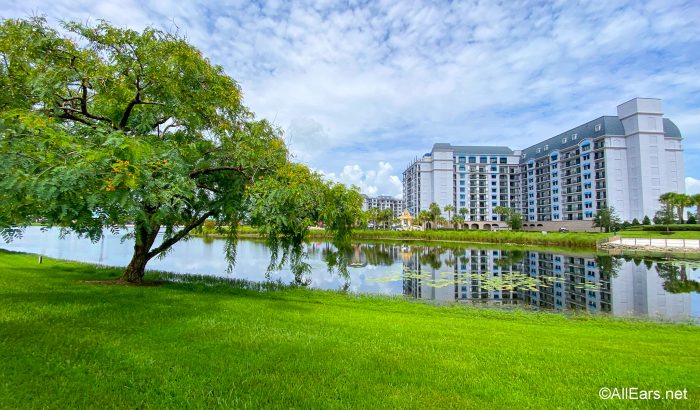 Here — all the touches inside the hotel and even the food have a European flair. If you have a stay booked at the Riviera or if you have plans to visit the hotel (and it is WELL worth a visit), you might want to know what to eat there — and we're going to fill you in on what's good!
Le Petit Cafe is both a coffee shop and patisserie, inspired by the patisseries you might find in France. If you happen to be a coffee drinker, the Almond Cold Brew should be high on your list of things to order here. It's made with house-made Honey-almond Whipped Cream, and yes, it's as delicious as it sounds.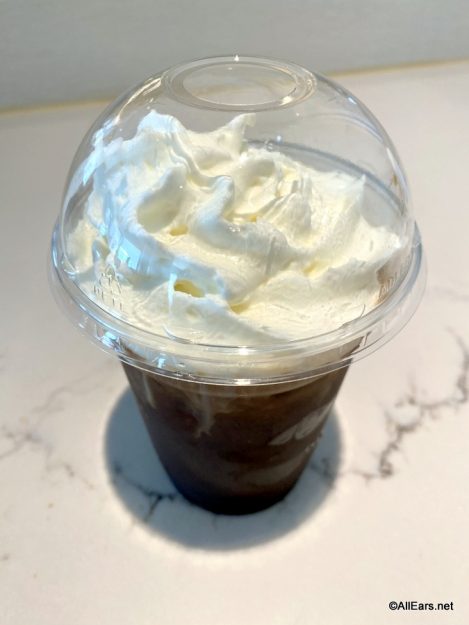 However, you'll also want to take a good long look at the bakery case here because a lot of delicious inspired pastries can be found inside. The Seasonal Pastries you'll find here are of particular note, so be sure to look for those.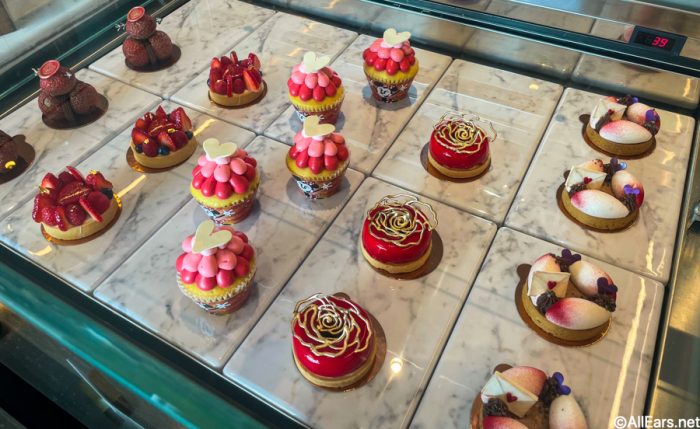 Bar Riva is more than just a pool bar — it's a pool bar with a vibe and great view and will have you convinced you're sitting somewhere near the Mediterranean, rather than somewhere in Florida.
There's good food to be had here, like the Grilled Vegetable Skewer, which is made with Harissa-marinated Vegetable Skewer, Plant-based Cucumber Yogurt, Tomato Lemon Vinaigrette and Quinoa Salad served over a Grilled Pita. Although the dish is plant-based, you can order chicken to go with it.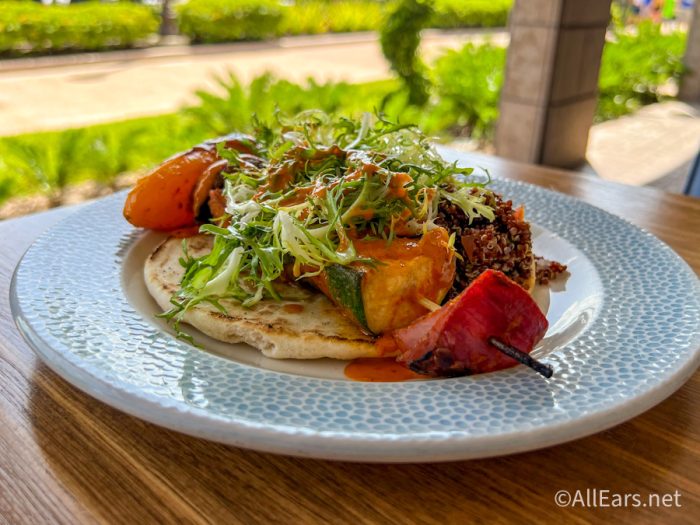 The salads here are also solid, particularly the Tuna Niçoise Salad, which is made with Seared Rare Tuna, Crispy Greens, Potatoes, Egg, and Dijon Vinaigrette. You also can't go wrong with the Greek Salad, made with Tomatoes, Cucumbers, Red Onion, Feta, Crispy Greens and Vinaigrette — add chicken or shrimp for a protein boost!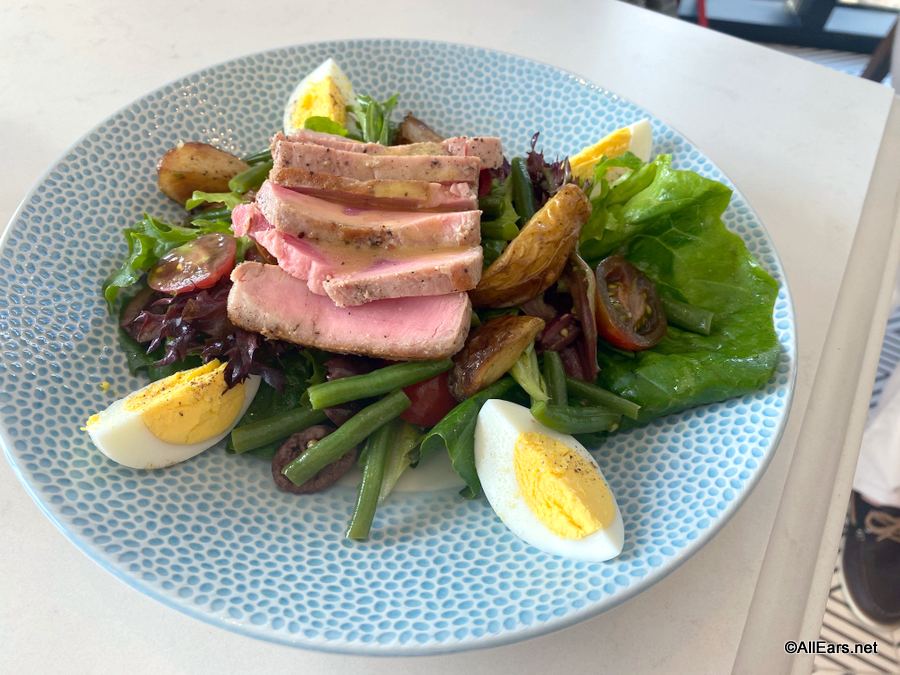 Wash all that amazing food down with the delicious  Provence Frosé, which is made with Provence Rosé Wine and Cîroc Vodka. It's delicious and the perfect way to cool down on a hot Mediterranean — or Florida — day. It also comes garnished with a strawberry.
Primo Piatto proves that quick-service food doesn't have to be boring. When it comes to breakfast, this is where you want to go if you can't get that difficult reservation for character dining at Toppolino's Terrace. We love the Breakfast Pizza, but it's not always on the menu.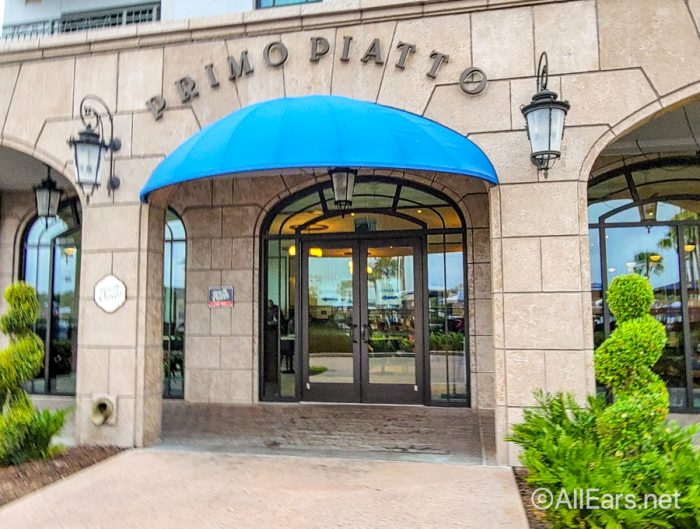 However, the Blueberry-Lemon Pancakes are to DIE FOR. You get three fluffy, house-made Pancakes filled with fresh Blueberries topped with Mascarpone Cream and Lemon Zest served with your choice of side. These are those thick pancakes, sort of like Japanese pancakes, but it's the Mascarpone Cream that takes these over the top.
Okay, so this is one of the hardest reservations to get, not just at the Riviera, but in all of Disney World, particularly for breakfast, which is a character dining experience. This is the only spot where you can see Mickey the painter, Minnie the poet, Donald the sculptor, and Daisy the dancer.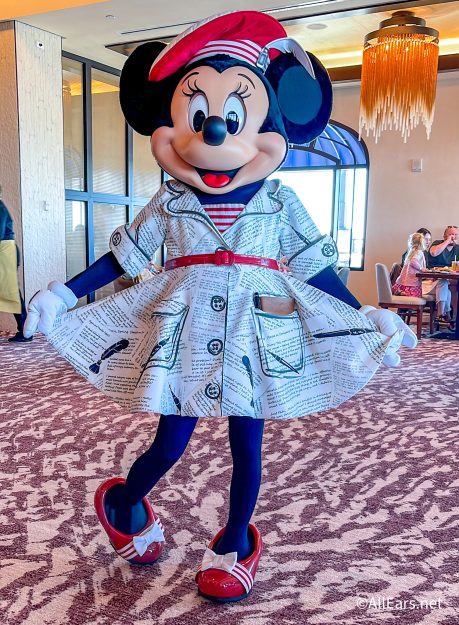 The breakfast food, though, is really good. Be sure to order the Frittata Gruyere, made with House-made Pancetta, Roasted Potatoes, Gruyère, and Lemon Vinaigrette.  This was formerly known as the Quiche Gruyere and it's our favorite breakfast item here! It's full of delicious cheese.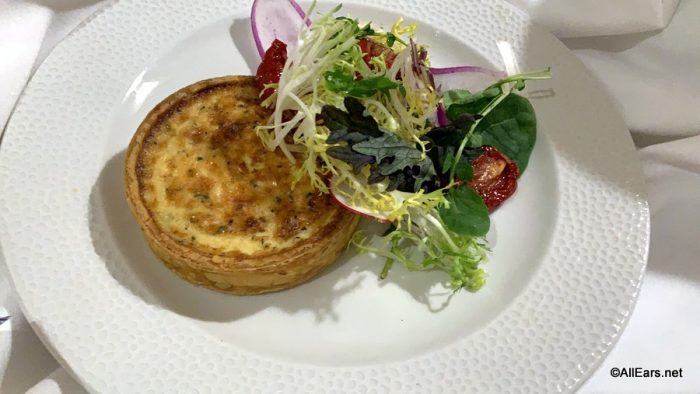 You'll want to eat here for dinner, too, though. First, get the Fritto Misto, which is made with Artichoke, Clamshell Mushroom, Zucchini, Herb Emulsion, and Golden Raisin Mostarda. To sum up, this is a delicious mix of fried vegetables with dipping sauces. It's always SO good.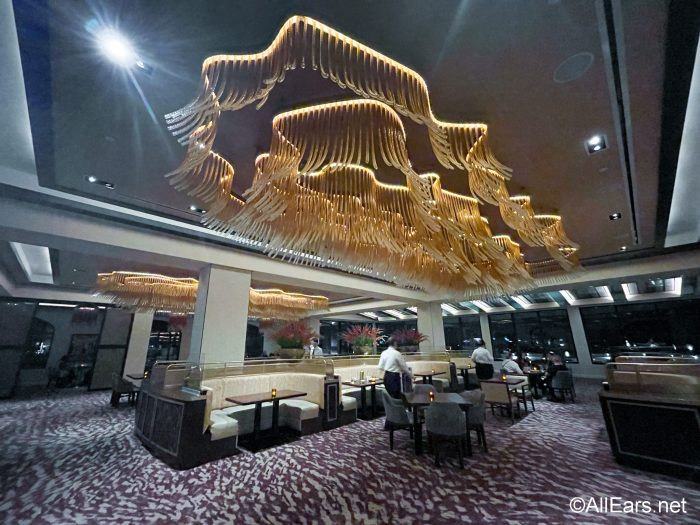 You also can't go wrong with the Gnocchi, made with Duck Confit, Pesto Bianco, Garden Kale, and Pine Nuts. This is one of those dishes that just tastes like luxury, like you know every ingredient was well-sourced. This is one of those meals where you'll savor every bite.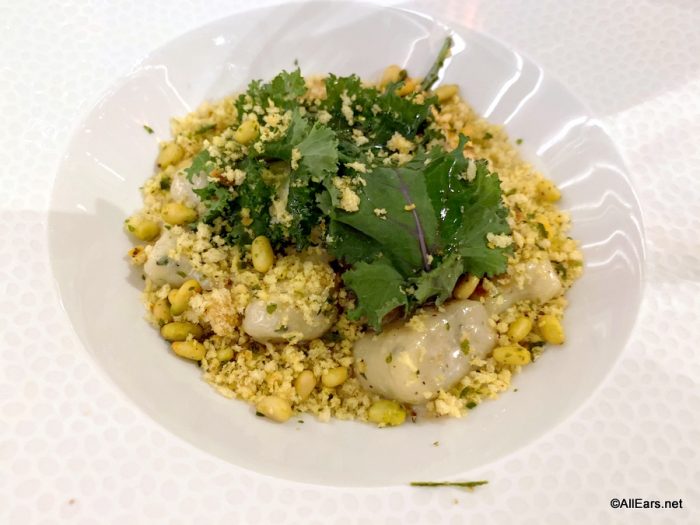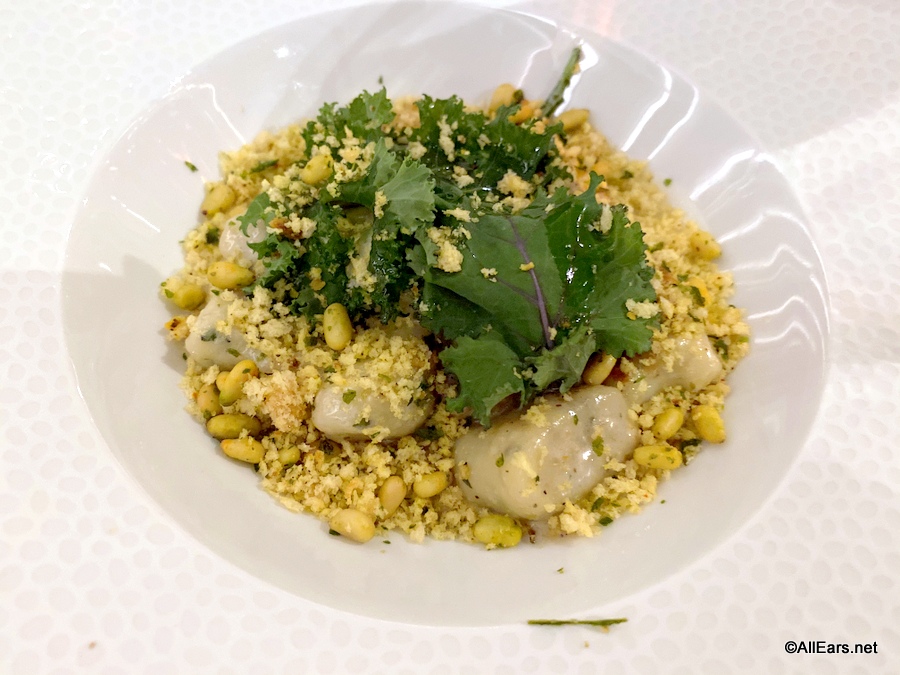 The Ricotta is also tasty. It's made with Tomato, Aged Balsamic, Cracked Pepper, Basil, and Epi. So you've got cheese and bread, which already makes it a winner, but the highlight is the tomato, which is more like a chutney.
Finish up your meal with Dessert. First up, you can't go wrong with a Crème Brûlée, but the Vanilla and Citrus Crème Brûlée is just something extra. It's made with Morello Cherry Compote, Strawberry Foam, Sugared Beignets, and Chocolate Meringues. Yes, this is a dessert that comes with miniature beignets. What's not to love?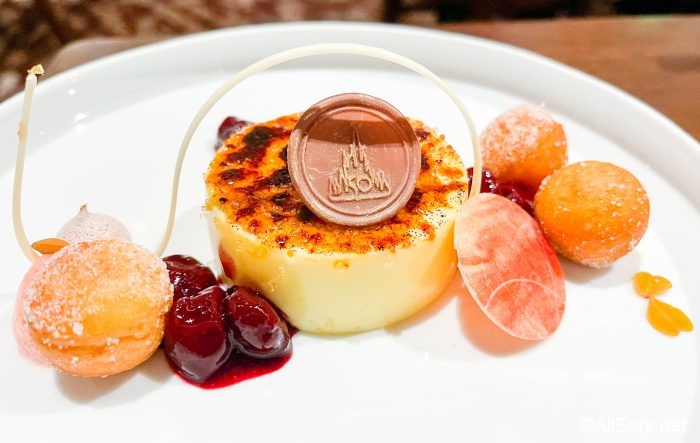 But you'll also want to save room for the Fruits of the Forest, which is a plant-based dessert made with Black Currant Mousse, Blueberry Sorbet, Marinated Berries, and Hibiscus Cake. It's a light, fruity dessert that is sure to please your taste buds.
Here's the thing, though. Getting a reservation atTopolino's Terrace can be hard. Our best advice is to make that advance dining reservation as early as possible, which is generally 60 days from the first day of your trip. If you don't succeed, keep checking and trying — sometimes, those reservations do open up.
If you're looking to stay at Disney's Riviera, be sure to review our resort fact sheet and reader reviews. You can also take a tour of a room here!
Join the AllEars.net Newsletter to stay on top of ALL the breaking Disney News! You'll also get access to AllEars tips, reviews, trivia, and MORE! Click here to Subscribe!

Have you ever dined at any of these Riviera spots? Let us know what your favorite foods are in the comments!