We're gearing up for some big additions to Disney World!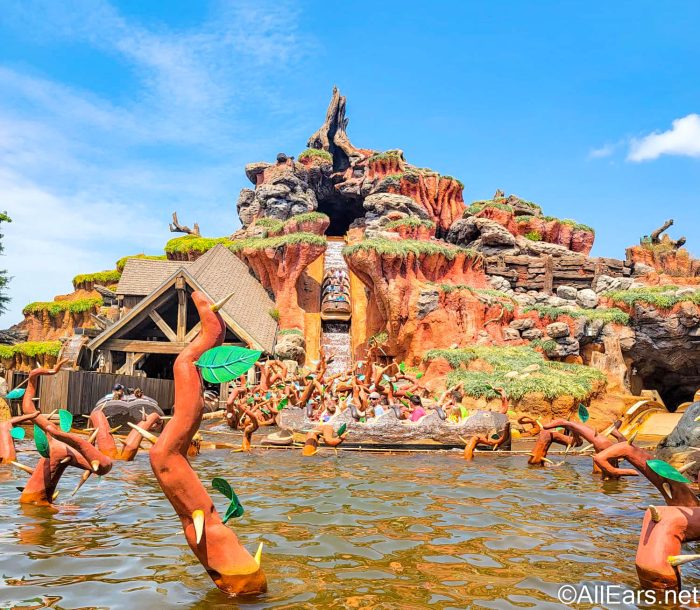 We've got a major transformation happening at EPCOT with a new Moana-themed attraction, the TRON coaster is being built at Magic Kingdom, and the new Roundup Rodeo BBQ restaurant is in progress at Hollywood Studios. But on top of all that, Splash Mountain is about to be transformed into Tiana's Bayou Adventure at both Magic Kingdom and Disneyland Park, and we just got a peek at more artwork for the ride!
A while back, Disney shared some artwork by artist Sharika Mahdi that was being used to inspire Imagineers during the transformation of Splash Mountain. Now, they've shared another piece by Mahdi that helps to "capture the essence of New Orleans." Check it out below!
The art depicts a "jazz club scene with an ensemble of affable amphibians."
Like the other pieces she created, this design by Mahdi will be used to inspire the Imagineers during the design process. We're excited to see how this artwork comes to life when the attraction opens in late 2024 on both coasts.
Disney notes that Sharika's "unique composition and bold color techniques" are what caught the team's attention. They share that her painting "lovingly illustrates the jubilance and liveliness" of the city of New Orleans.
This artwork was shared as part of the World Princess Week celebrations. This week, Disney is celebrating the holiday with special offerings in the parks, including some new limited-time snacks!
For more information and details on the new ride, stay tuned to AllEars. We'll be sharing all the updates as soon as they're announced, including the news whenever Disney announces a Splash Mountain closing date.