DISCLOSURE: This post may contain affiliate links, meaning when you click the links and make a purchase, we receive a commission.
One of our favorite Marvel characters has a brand new short that just premiered on Disney+!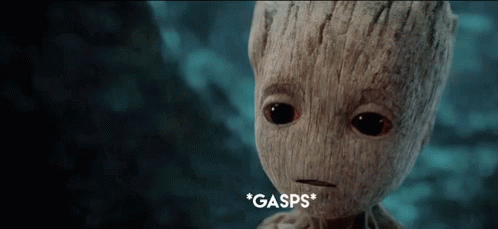 I Am Groot will take you along baby Groot's travels and foibles as he grows up, and you can check out the trailer here. Season One is now available on Disney+, and we are celebrating with our favorite Groot merch!
From wearables to decor, there are plenty of ways to show off your love for the cutest Guardian!
This adorable piece looks just like Baby Groot as he gazes lovingly into the distance. Marvel fans will love this decoration and appreciate the attention to detail all the way around this painted PVC collector's piece.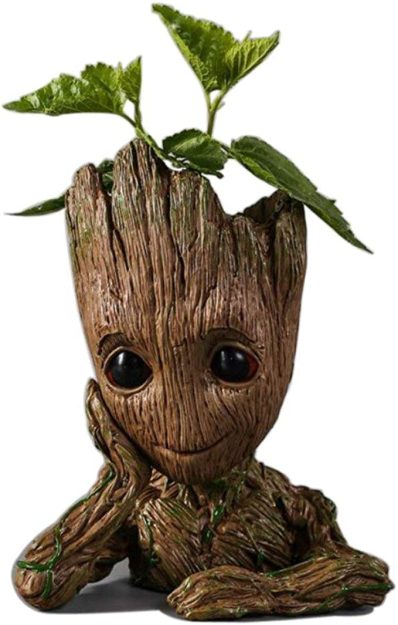 At 6.69 inches high, this cup would be a perfect pot for your favorite succulent, and would make it look like Groot has a new hairstyle! Or, dress up your office and use it as a pen holder or to house desk supplies. No matter what you use this for, it's sure to brighten up your space with his sweet smile!
Looking for something a bit smaller? Carry around this tiny Groot on this officially licensed keychain from POP Funko. We can't get over how cute he is dancing around in his tiny pot, and now you can bring that joy with you everywhere!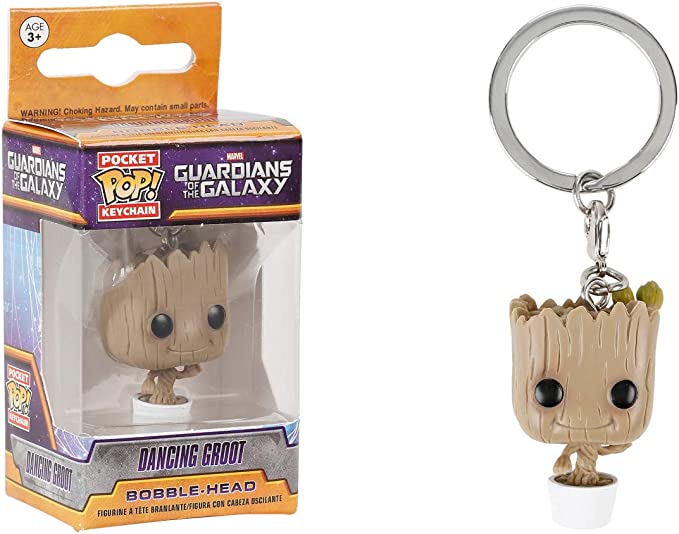 If Groot is your favorite Marvel character, you need this keychain. Pocket POP keychains by Funko are fun to collect as well, so you can give Groot some company by snatching up the other Guardians and letting them all hangout on your keys!
Let Groot carry your burdens with this 9 inch tall holder. Toddler Groot teeters as he offers his arms up to hold whatever you need! You could use this to hold your phone when you're watching videos, or use it as a stand for your gaming controllers.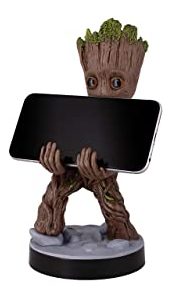 Easily place your devices on this stand and charge them at the same time! The weight of the statue and level base will prevent everything from tipping over, so no worries about any accidents. How perfect would this be to hold your phone as you stream Groot's new show?
Look at how happy Groot is on this shirt! Groot is given the emoji treatment in this design as he exclaims in a text box his signature (and only!) line. The best part about this shirt is that it is totally customizable!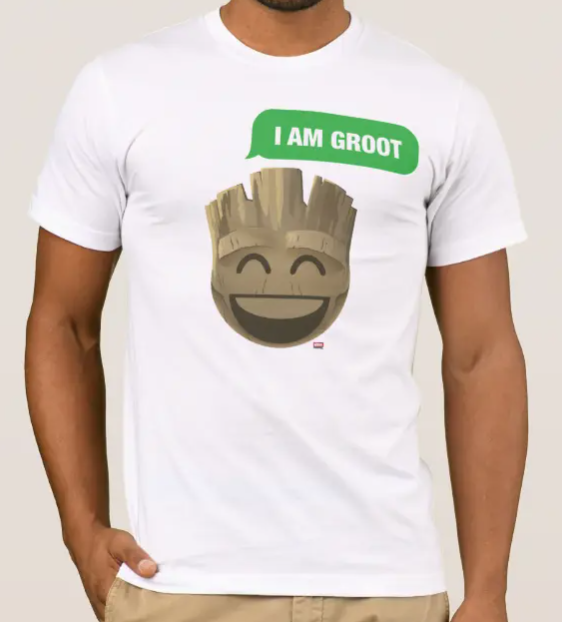 After picking your size, you also have the option to change the fit and style, from basic tees to tanks to even hoodies! There are also tons of color options so you can pick your favorite. You can get this design in both adult and children sizes- go for a matching look for the whole family!
Channel Groot and his wide spectrum of emotions with this t-shirt. This design really shows off Groots expressiveness (with a little help from his best buddy Rocket, of course).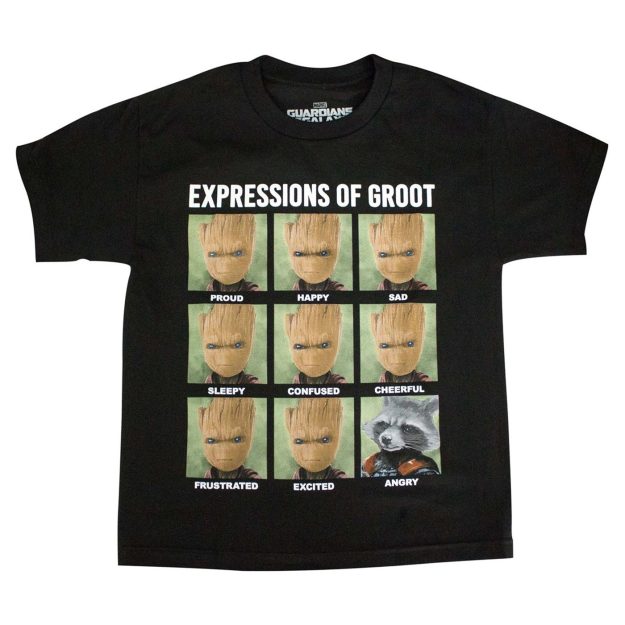 If your child can't get enough of Groot and the Guardians, treat them to this tee from SuperHeroStuff. The design sits on a black background and will certainly be a hit in their classroom! 
When you step out in these shoes you'll make your friends say "I Am Groot" (that means "you look amazing!", by the way). These high top sneakers totally look like something Groot would wear if he, you know, wore shoes.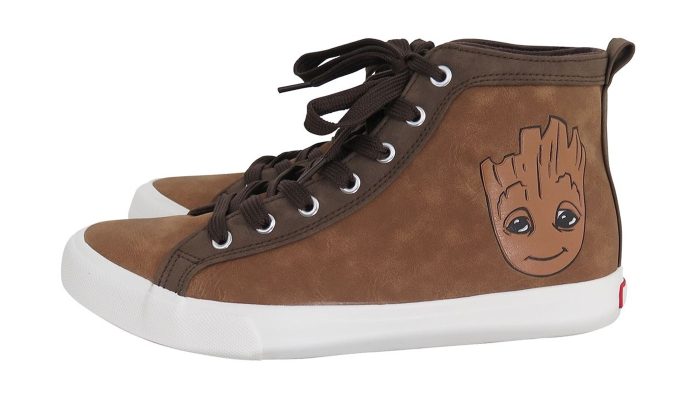 Baby Groot's face smiles serenely on the exterior sides of these sneakers, and the brown color scheme fits perfectly. The material is textured and gives us almost a tree-bark-like-vibe. The heels sport the classic Marvel logo on the thick white soles. 
We can't wait to kick back in our Groot outfits, surrounded by our decor, and enjoy the new I Am Groot series, only on Disney+!
Groot and the rest of the Guardians can also be found in EPCOT on Guardians of the Galaxy: Cosmic Rewind! Check out our video below!