Disney World is going through some major changes — from top to bottom.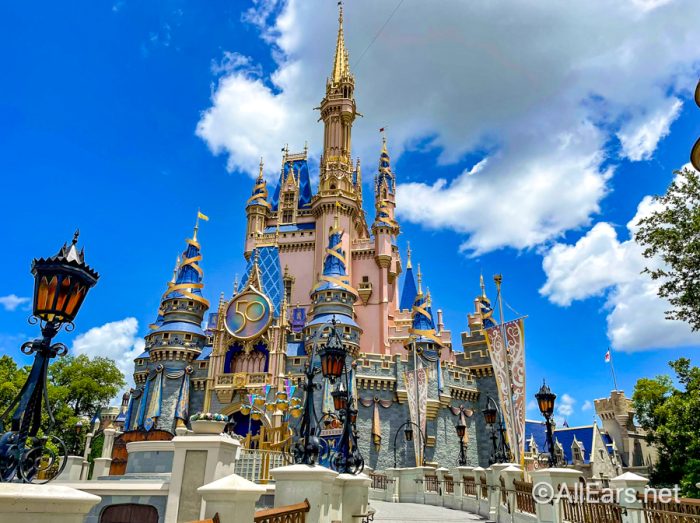 We're talking about new décor, reopened offerings, new attractions, and more! And, to keep up with all of these changes, the park maps have to change, too. We've seen Disney's Animal Kingdom update their park map to reflect all of their new additions, and now Magic Kingdom is doing the same!
The park's previous map showcased the big cheese himself, Mickey Mouse! Take a look:
The new map features Cinderella Castle decorated for the 50th Anniversary. If you think that map cover looks familiar, you'd be right! This is the original cover design that debuted for the 50th anniversary.
The inside of the map was also updated to include some of the new returns and additions around the park, like the upcoming reopening of Bibbidi Bobbidi Boutique…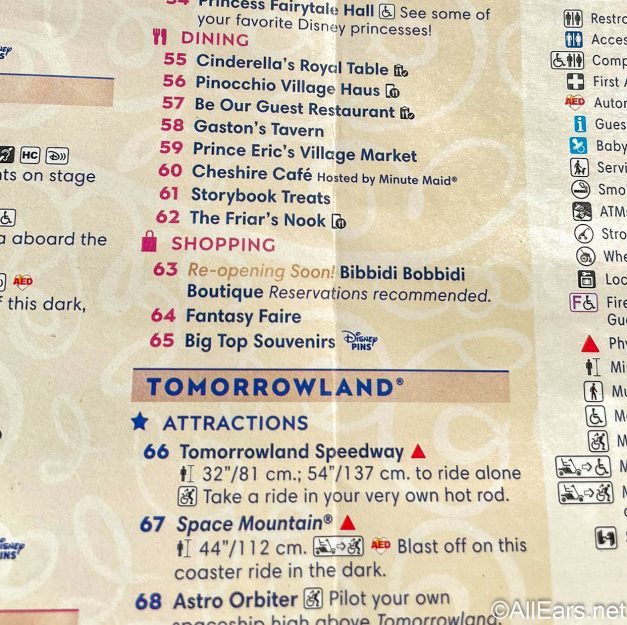 …Merida's meet-and-greet and the upcoming return of characters at Pete's Silly Sideshow…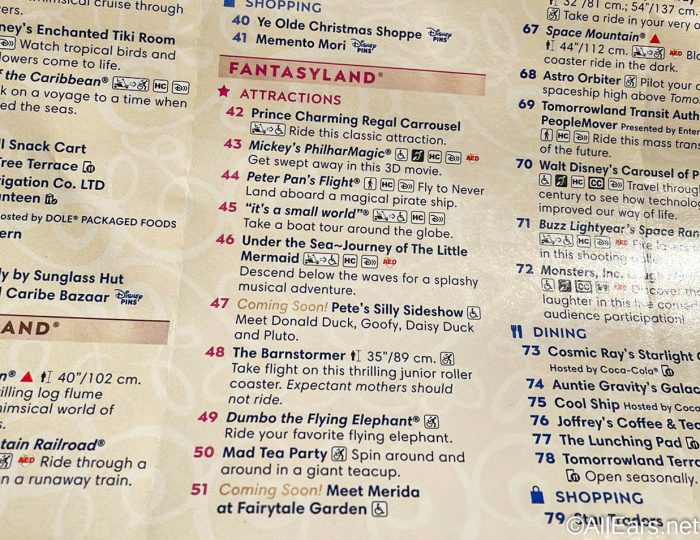 …and the addition of Minnie Mouse at Town Square Theater!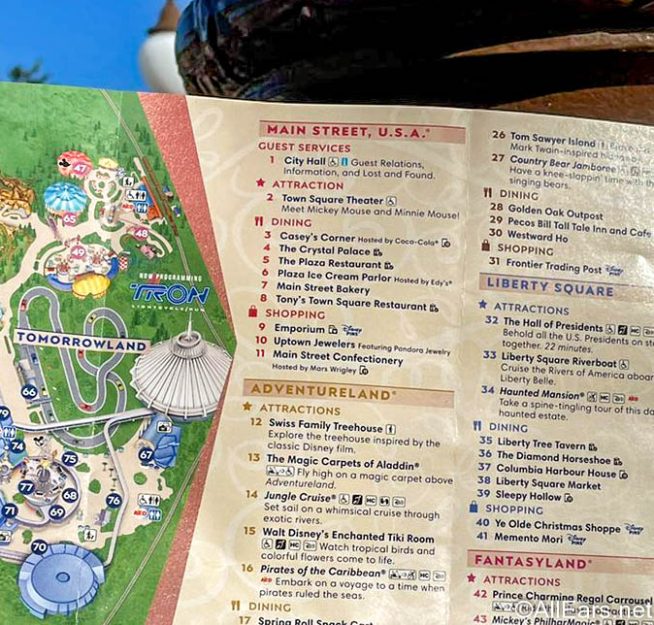 Even though the map says the Merida meet and greet is coming soon, we've already met Merida ourselves and she has been out frequently on our visits — check the My Disney Experience app for exact times on the day of your visit.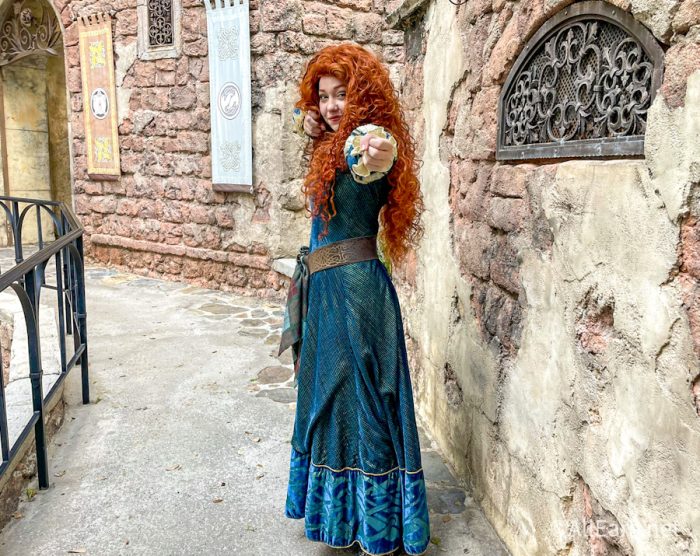 As Disney World continues to change, we expect to see more park maps receive updates as well. For more changes around Disney World, check out the 12 changes to look for this August. Or check out the 5 biggest Disney news stories this week. 
And, as always, stay tuned to AllEars for the latest Disney news!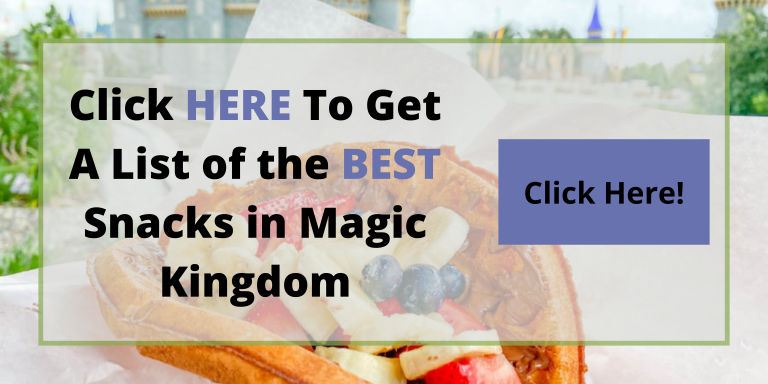 What/who should be showcased on the front of the park map next? Let us know in the comments!