Disney World theme parks are constantly changing – sometimes bringing much-loved updates and other times, causing controversy.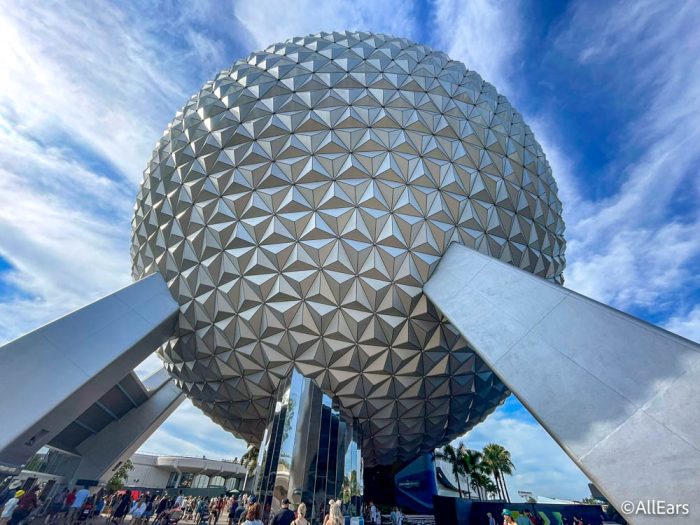 With millions heading to the parks each year, there are a lot of people who are personally invested in how the parks will look when they get there. But without a clear announcement, predicting park changes can be tricky and often based on rumors. So where can we turn when we want an idea of what's to come?
Surprisingly, we can turn to ads. Disney advertises its theme parks across media and in many cases, these ads reveal hints and information about upcoming park changes.
Sometimes, ads show EXACTLY what's to come.
Often, concept art is not finalized and key details might not make it to the parks – but if Disney runs it in an ad, you can be almost sure to see it in the parks soon.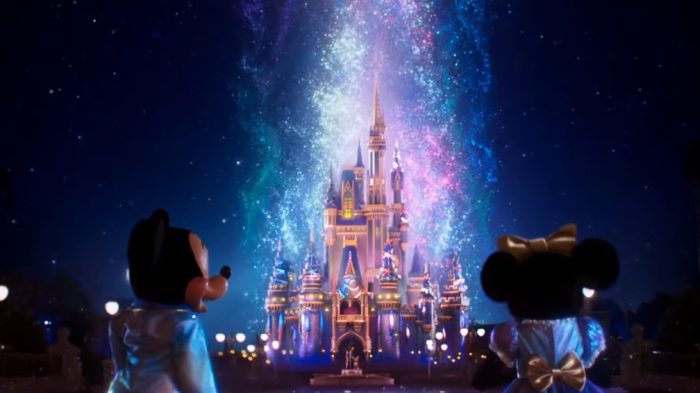 Let's take a look at a few examples. More recently, Disney ran advertisements for the 50th Anniversary celebrations — and some of them depicted what we would soon see with decorations and celebrations around the property.
In June 2021's "The World's Most Magical Celebration Commercial," theme park fans got a confirmed glimpse of 50th banners and the Beacons of Magic on each of the park icons.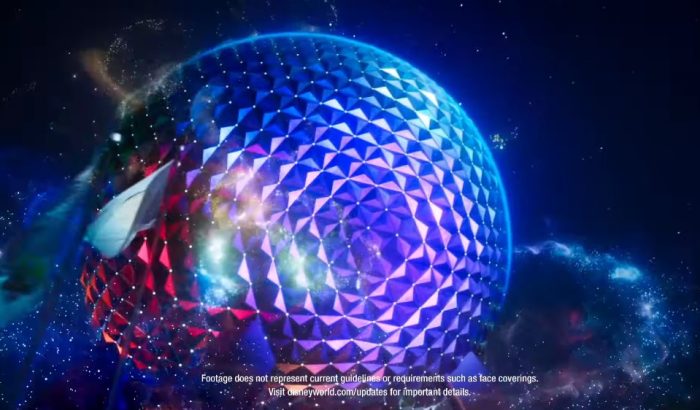 Initial concept art was released for the beacons in February but the glimpses in the commercial were actually more fully-realized than any concept art that had been released thus far. Comparable concept art was not released until August 2021.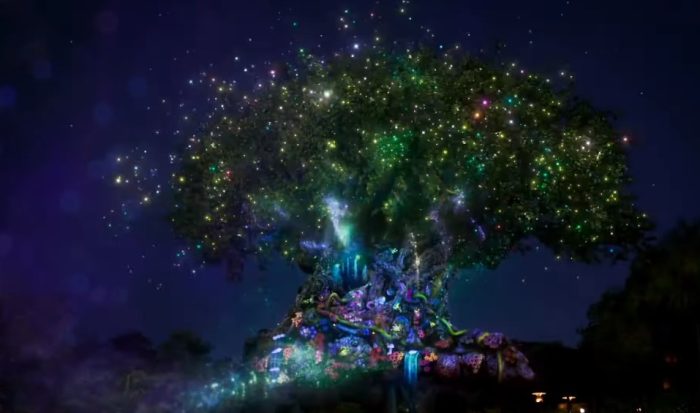 Additionally, guests got sneak peeks at EPCOT's Millennium Celebration in advertisements back in 2000.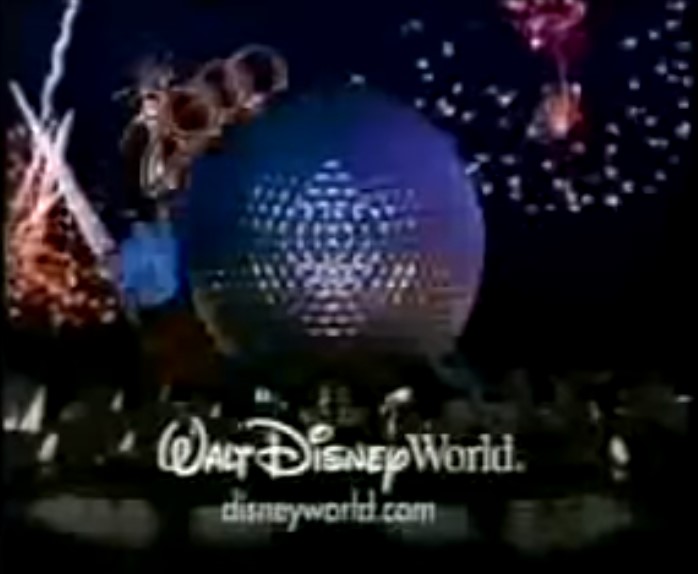 These ads showed the coming parade as well as decorations like the overlay on Spaceship Earth.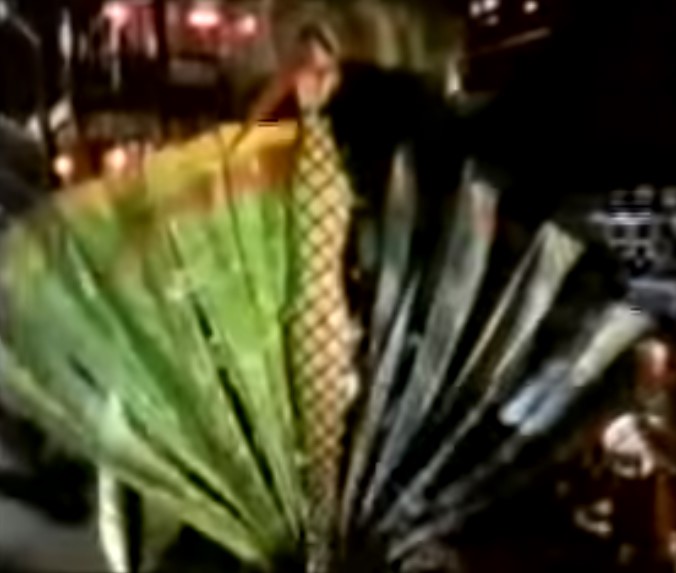 And a final example comes from 2005, when many people found themselves introduced to the Magical Express airport shuttle via a TV ad.
As you can see, it's pretty common for Disney World to reveal exciting offerings and new details in their advertisements.
The content of ads can also hint at crowds and lines.
Disney's ads feature what the company is projecting to be a big draw at a given time. These are often new offerings but not always, and you can expect to see crowds at events and lines at offerings that are featured in ads. This happens to be a lot of what Disney ads are currently speaking to!
For instance, billboards around Orlando often feature what Disney decides are the biggest draws in the parks at a given time. Right now, you can see billboards for EPCOT festivals, Rise of the Resistance, Seven Dwarfs Mine Train, Remy's Ratatouille Adventure, and more.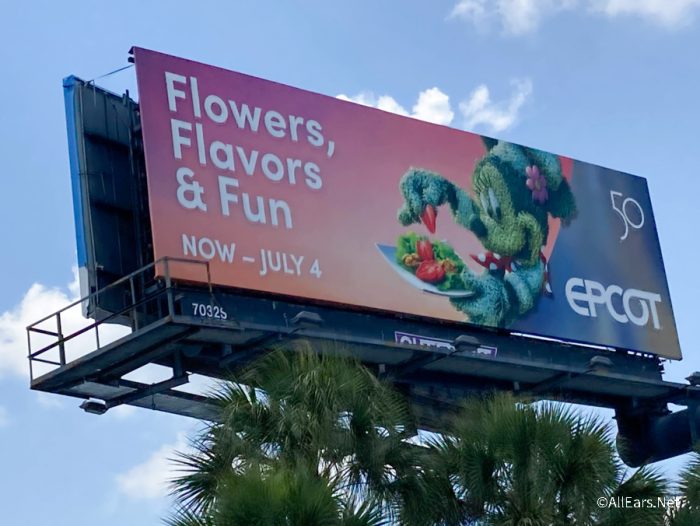 These attractions are also the ones you'll see featured in TV spots and web advertising. If Disney is considering them a big enough draw to bring people in, you can expect long lines and big crowds at these rides and offerings.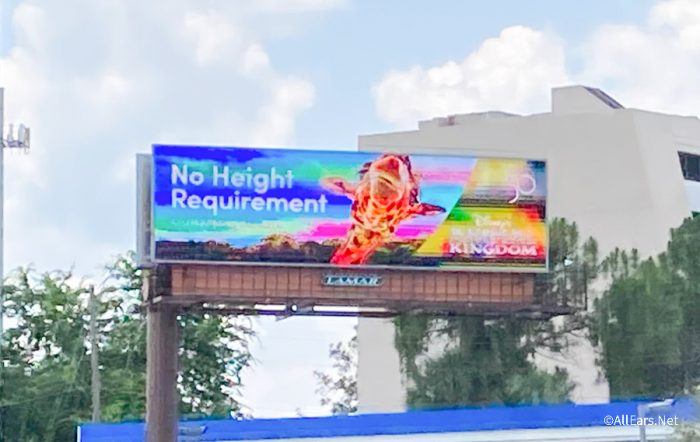 Another example of the crowds hint can be found in this 50th Anniversary advertisement.
Notice that this advertisement features some of the biggest crowd and line points in Disney World right now. It's got 50th Anniversary decorations, Character Cavalcades, and Remy's Ratatouille Adventure.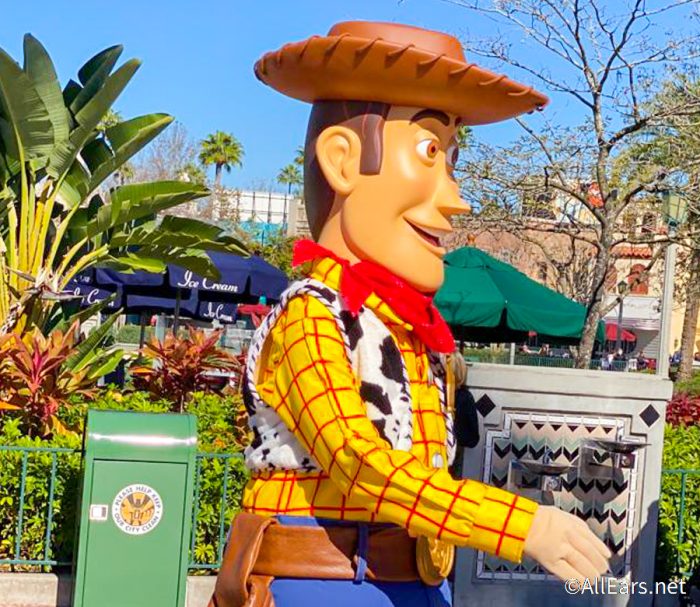 An even more interesting point about the ad? You'll note it features the Disney's Hollywood Studios character cavalcade — one of the only cavalcade offerings to stick around after the return of character meet and greets. Perhaps this ad indicates which of the offerings are likely to stay the longest.
And, ads can hint at a lack of change too.
When Disney announces a new offering, if we go months without seeing mention of it in advertising, we can start to question whether that offering will ever actually happen – or at least whether it will happen soon.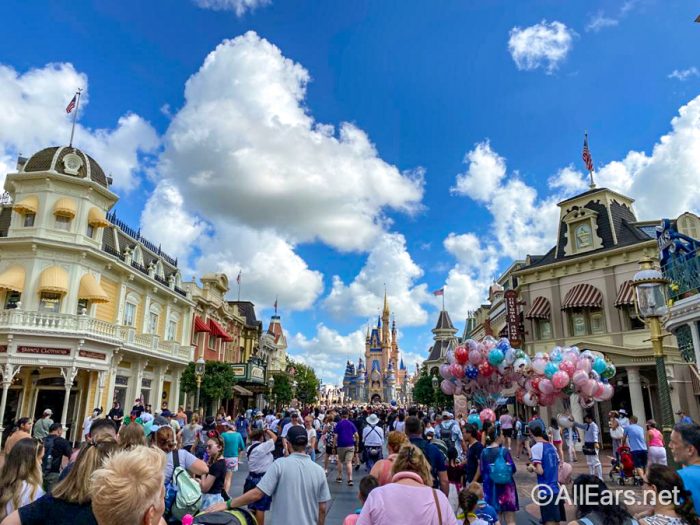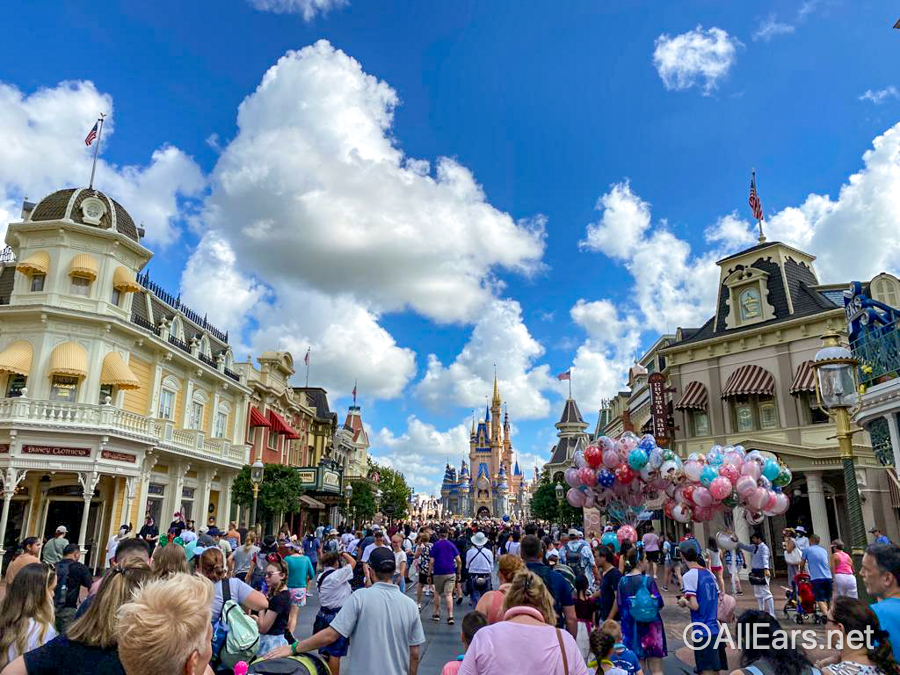 As mentioned above, when something finally does hit advertisements, you can be fairly certain that a new offering will be coming to parks. If Disney announces something as coming "this fall" and when fall rolls around, you don't see any ads, it could be a sign that the offering is never coming.
Main Street Theater for instance was never advertised and sure enough, plans for the Magic Kingdom space seem to be on ice. EPCOT's Mary Poppins attraction never made it into ads for the park's transformation and at this point, the attraction has been put on hold indefinitely.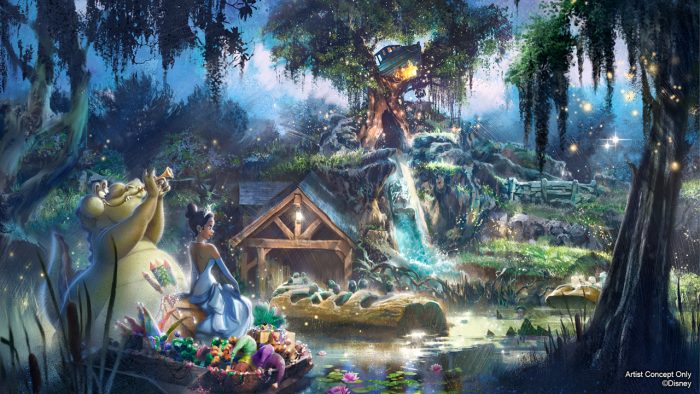 Sometimes, something not showing up in ads doesn't mean that it won't happen, but that it might not happen anytime soon. The Splash Mountain retheme for instance, though still talked about, has yet to reach advertising. The timeframe for the new additions to the ride could still be a while off.
If you're looking for hints about the changes coming to Disney World, you can start by looking at advertisements. You might catch what's to come – or even what's NOT to come – so that your trip is better informed and you can start getting excited about new offerings.
Watch our video to learn more about Disney advertising and promotions!
Join the AllEars.net Newsletter to stay on top of ALL the breaking Disney News! You'll also get access to AllEars tips, reviews, trivia, and MORE! Click here to Subscribe!

Let us know in the comments what you think about Disney World ads!