Disney World's 50th anniversary celebration has been going strong, with special foods, character costumes, merchandise, entertainment, and so much more.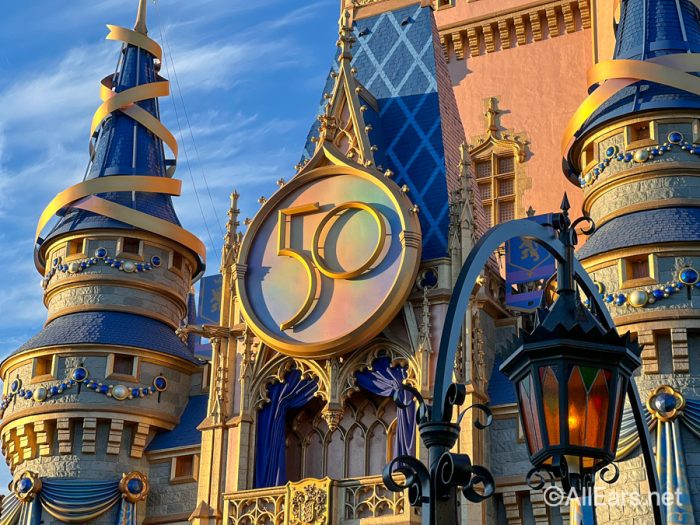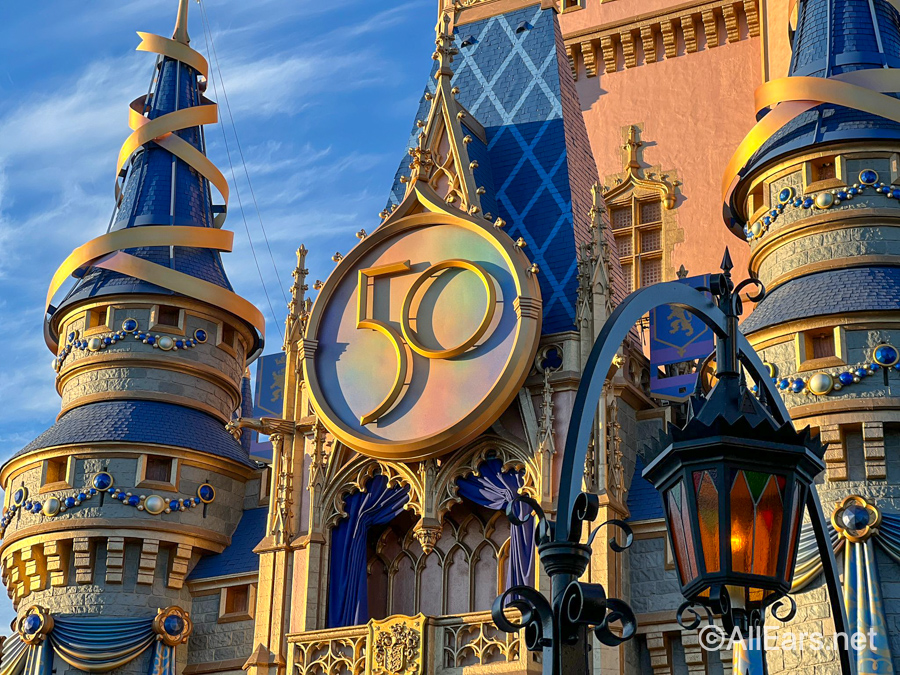 One part of Disney World got a BIG transformation for the celebrations — Cinderella Castle. And now, there is a special way that you can be involved with transforming the castle even MORE!
You can now become a part of Cinderella Castle for Disney World's 50th anniversary celebration! "Cinderella Castle Mural of Memories" will let you virtually transform the castle with your photos.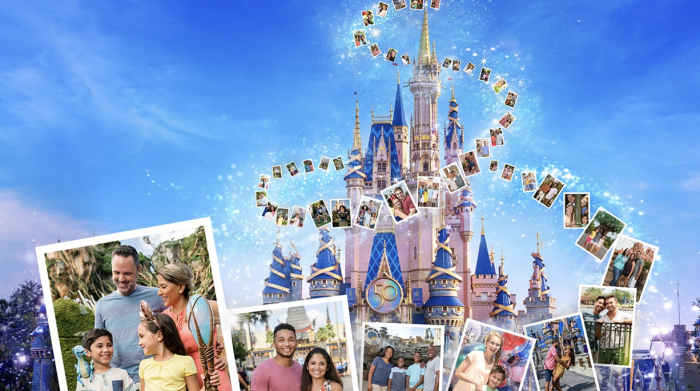 When at Magic Kingdom, you can use the My Disney Experience app to add select Disney PhotoPass photos to Cinderella Castle using augmented reality technology.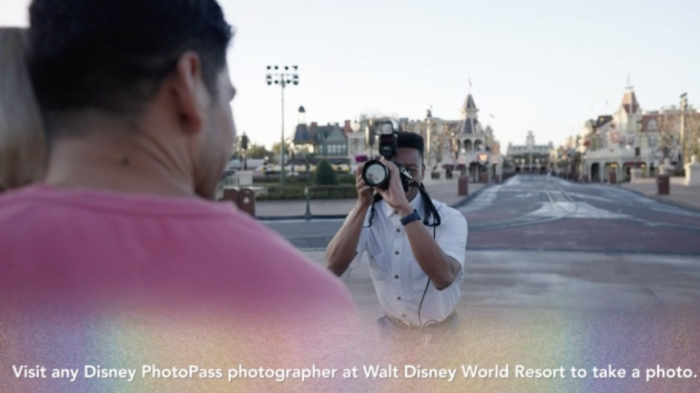 Once you get started, the experience will tell you to pick a portrait-oriented picture from your Disney PhotoPass photo gallery through your My Disney Experience app. If you don't want to use one of those pictures, you can also pick from a collection of images featuring Disney icons and favorite characters.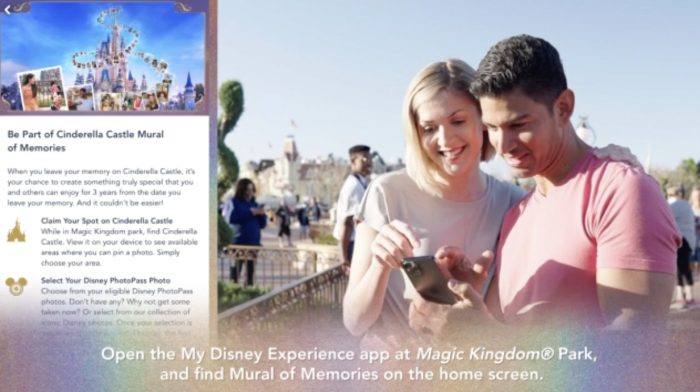 So, you basically get to digitally pin your photo on a spot of your choosing on available sections of Cinderella Castle. Then, you and other guests will be able to view your picture again and again during visits to Magic Kingdom throughout the 50th celebration and beyond (for at least 3 years).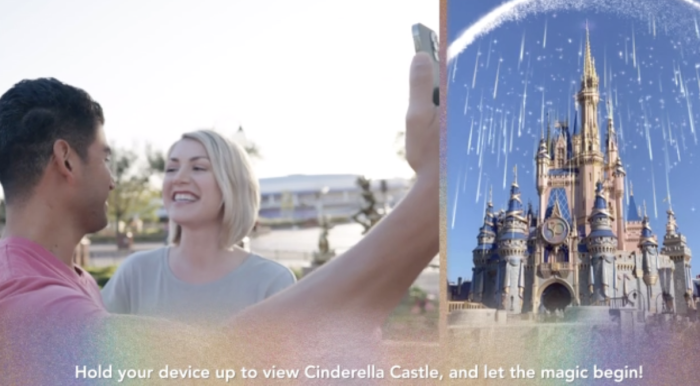 The experience costs $9.99 and it includes a special video of your photo flying from the castle that can be downloaded and shared. You can also download a high-resolution version of your pinned photo from your Disney PhotoPass gallery without watermarks (which is normally $16.95). You can get the picture both in its original form and an additional version with a special border applied that includes your first name.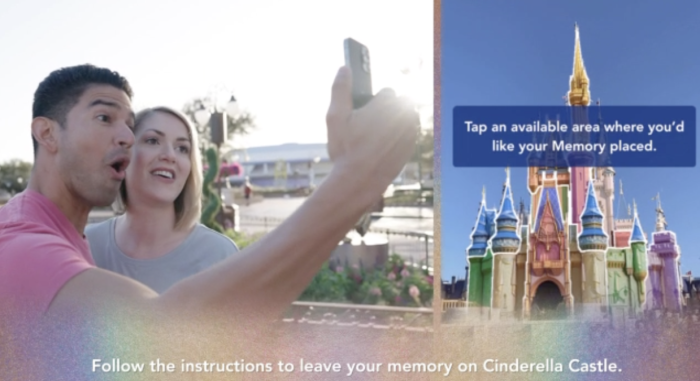 If you are a Disney Cast Member, Annual Passholder, Disney Vacation Club Member, or Club 33 Member, you will also receive a personalized border reflecting your affiliation!
And, Cast Members will actually receive a complimentary entitlement for this offering as well!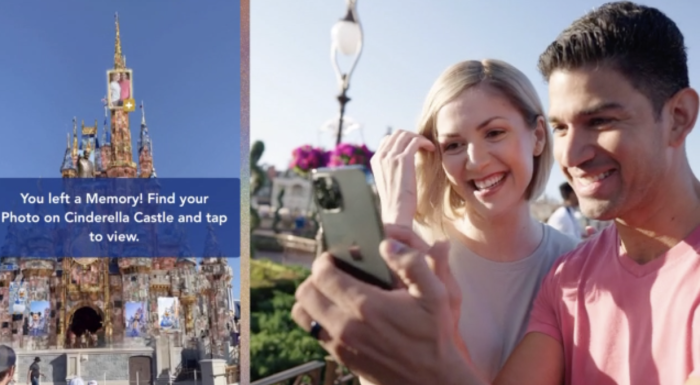 Disney says that as the 50th anniversary celebration continues, they'll be releasing additional sections of the castle onto which you can pin your photos, so you can check back on each visit to Magic Kingdom to see how the mural has grown.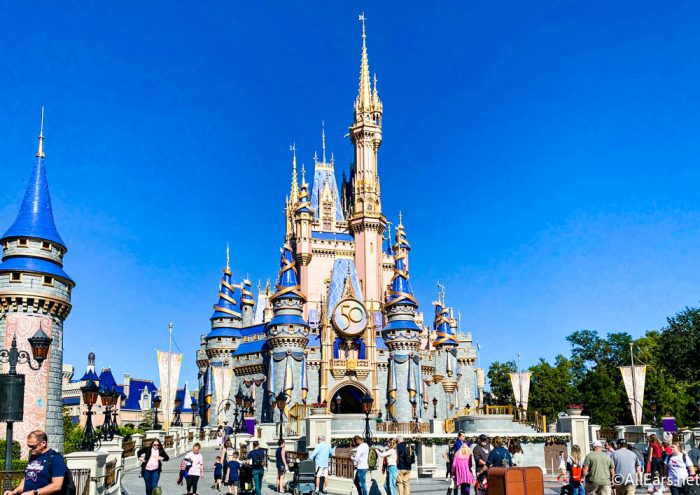 How cool! This is such a fun way to keep your Disney memories alive and be a part of the 50th anniversary celebration! Stay tuned to All Ears for more Disney World news and updates.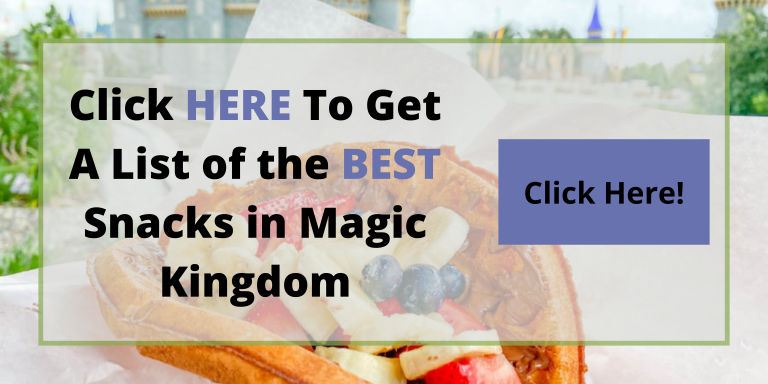 Will you be taking part in this virtual mural? Tell us in the comments!