Disney Genie, love it or hate it, is here to stay at Disney parks. The new service, which provides free planning and a paid FastPass replacement with Genie+, has had its ups and downs and has been a polarizing addition to Disneyland and Disney World.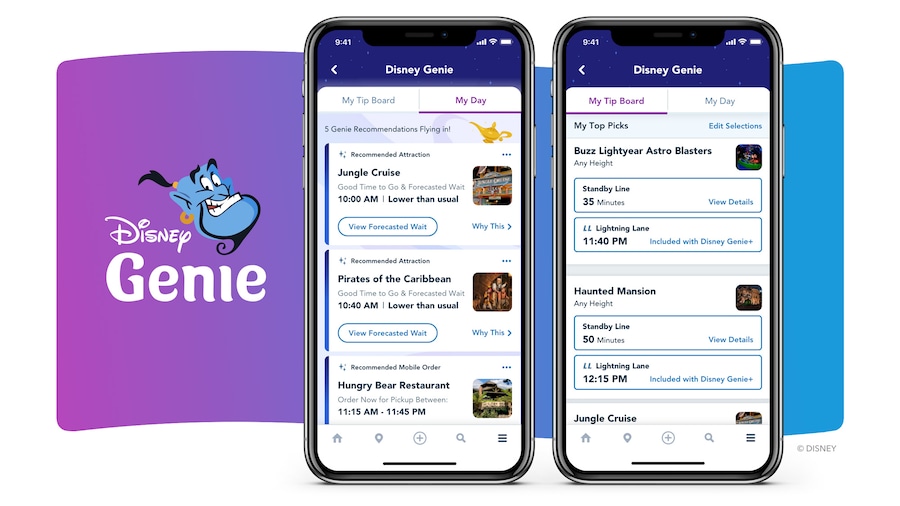 Have you ever wanted to tell Disney what YOU think about Genie? Well, now's your chance!
Recently, Disney had a little survey pop up on My Disney Experience about the Disney Genie service! This is specifically for the free Genie planning service (A.K.A. "Freenie"), so keep that in mind. The first question is all about the itinerary Disney conjures up for you and how much you follow it! This helps Disney see if their itineraries are actually helpful and make necessary adjustments.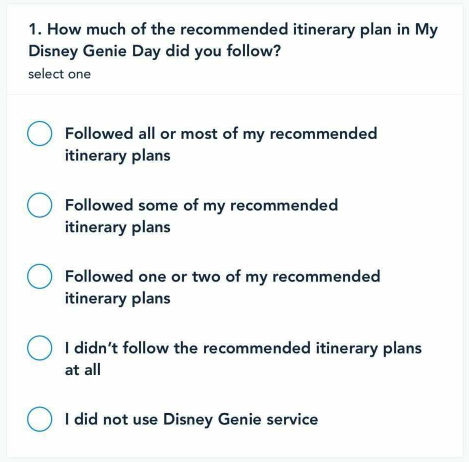 The next question is about Genie's recommendations. Sometimes, Genie's recommendations can be a little bit funky, so this is a good opportunity to speak your mind about it.
The third question is about whether or not Genie recommended everything you wanted to do or not. This is probably the most important question since the whole point of Genie's planning service is to get you to all the attractions and entertainment that you want.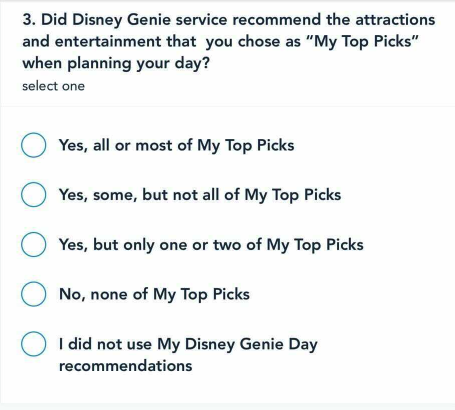 Finally, they want to know what kind of Disney parks guest you are. We wish there was a fifth option for "we do it professionally."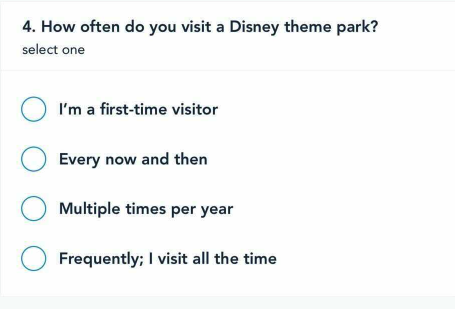 Well, we've definitely heard some complaints about Disney Genie! We wanted to see why everyone hates Genie+ in Disney World, so Molly tried to use the service during the busiest week of the year; you can check out our video about it here!
If you need help with Genie and Genie+, we're the team you need in your corner! We've got all the info about the service, plus we've tested it during the holidays, found all sorts of hidden tips, and discovered the loopholes everyone forgets. Stay tuned here for the latest updates, we're always hunting down the hottest Disney news!
Click here to subscribe
What do you think about this survey? Let us know in the comments!