Last year was a big year for Disney transportation!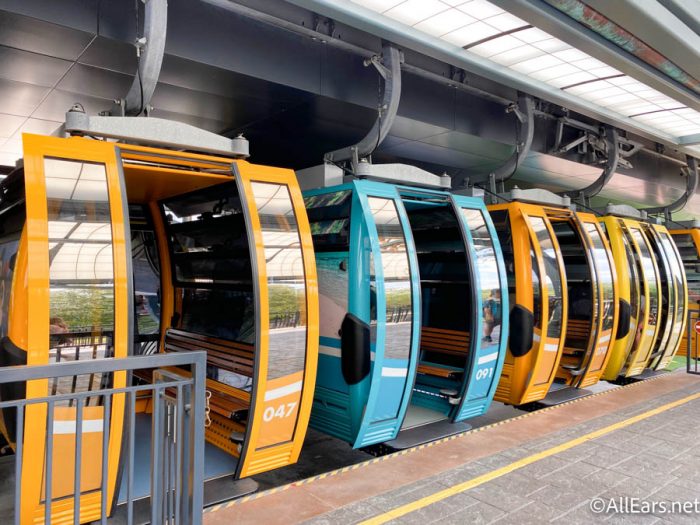 We had monorail shutdowns and Skyliner crashes, the return of Park Hopping, and the loss of Magical Express. In fact, there were so many changes over the 12 months that it was hard to keep track of all of them.
So today we're going back in time (a week or so) to round up the full list of ways that Disney World transportation changed in 2021!
The EPCOT Monorail Reopened
A long-awaited change in Disney World was the reopening of the EPCOT monorail. We understood why it wasn't open at first (no Park Hopping!), but even after Park Hopping returned, we had to rely on the bus for six months before monorail service resumed from EPCOT to the TTC. It makes park travel a little bit easier, especially for guests at monorail resorts.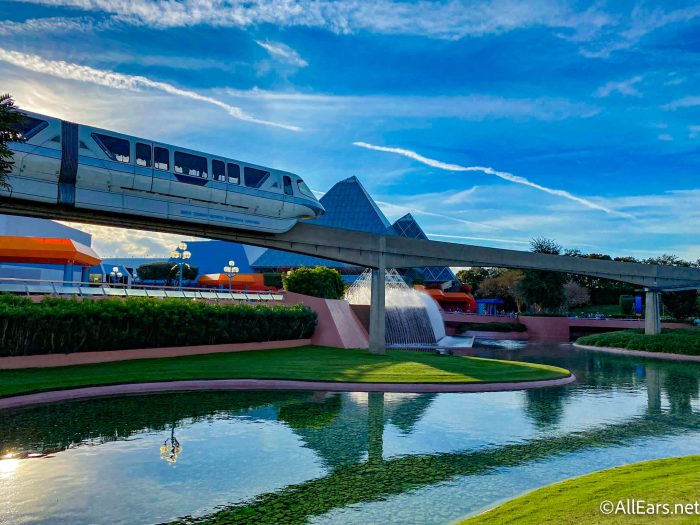 The Monorails Got A Fresh New Look
And speaking of monorails, they got a fresh new look this year! One by one, the various trains got interior updates, with new seats, upholstery, paint, and graphics. They seriously look fresh and so much more up to date and modern!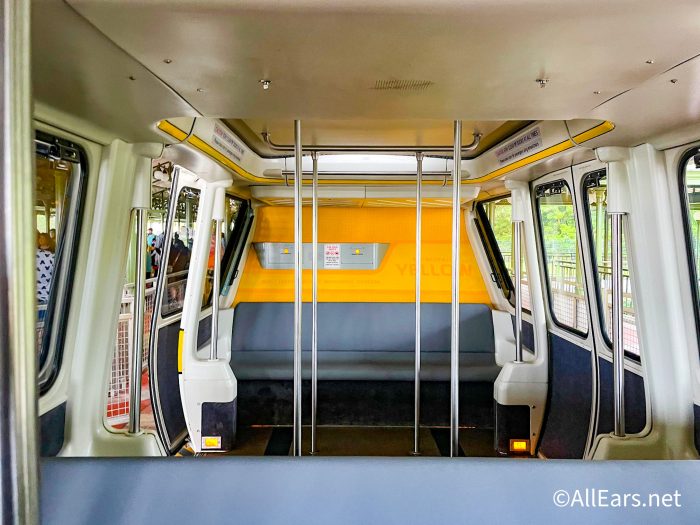 50th Anniversary Wraps
For the 50th Anniversary, Disney was determined to celebrate in every conceivable way, so the decorations even extended to the various transportation options. Multiple Skyliner gondolas and buses got 50th Anniversary wraps as well as one of the monorail trains, Monorail Gold. Be on the lookout for the special designs throughout the next 18 months!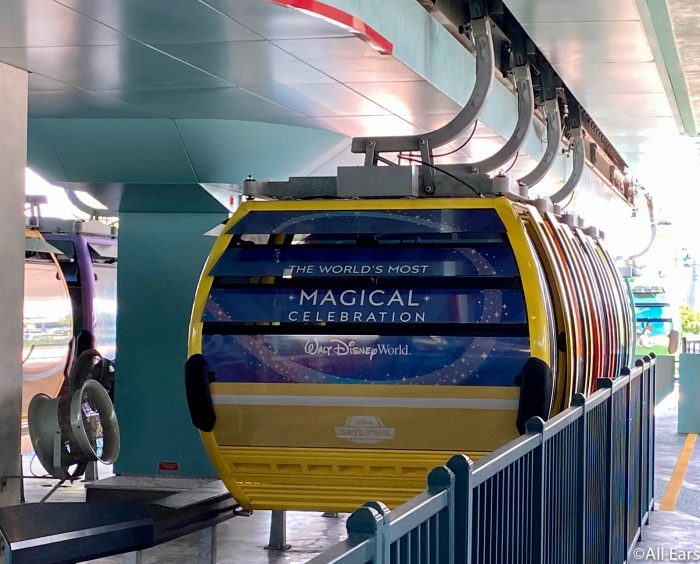 Buses Got Some Fun Messages
And speaking of the 50th Anniversary, the buses got some unique messages for the occasion! Instead of the front screens reading their usual catchphrases, you might catch a bus that says "Celebrating 50 Years of Castle Proposals" or "Celebrating 50 Years of Turkey Legs." (Although we're not exactly sure WHO is celebrating that one!)
Trams Are Back…Almost
One big change that we were really thrilled about was the return of the parking lot trams. They were shut down and tucked away in the back corners of the parking lots for nearly two years, and in December, they came back to Magic Kingdom. Disney hasn't yet released dates for the return of trams to the other three Parks, but we're ready for them to come back in 2022!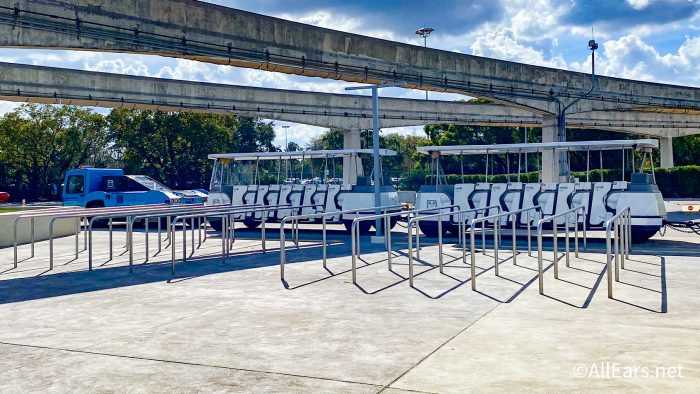 Park-to-Park Transportation Came Back
When Park Hopping started back up on January 1, 2021, it made sense that park-to-park transportation returned with it. At first, we were limited to just buses, the Skyliner, and the Friendship Boats, but the EPCOT monorail came back later on. Keep in mind that some of these options only run beginning in the afternoon, closer to that 2PM Park Hopping time constraint.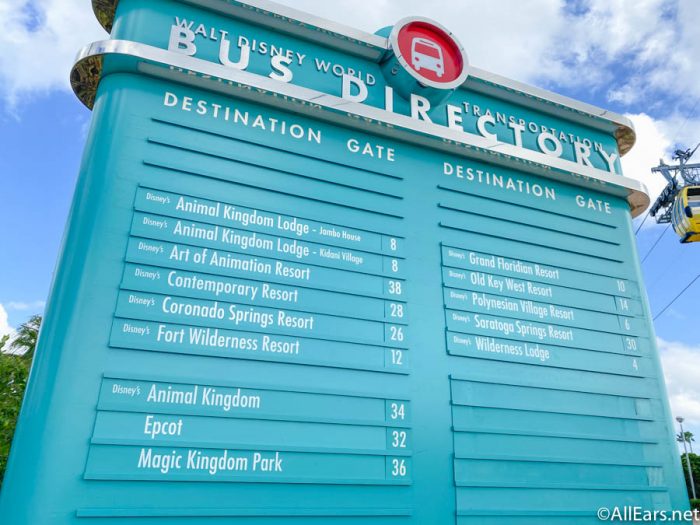 Tons of Rule Changes
And throughout the year, we've had quite a few health and safety rule changes for Disney transportation. Even when masks weren't required for a short while in Disney World, they were still required on some forms of transportation. We've also noticed quite the fluctuation in capacity limits for things like buses and Skyliner gondolas — buses and monorails are now stuffing in as many guests as possible, and gondolas are seating more than one party again.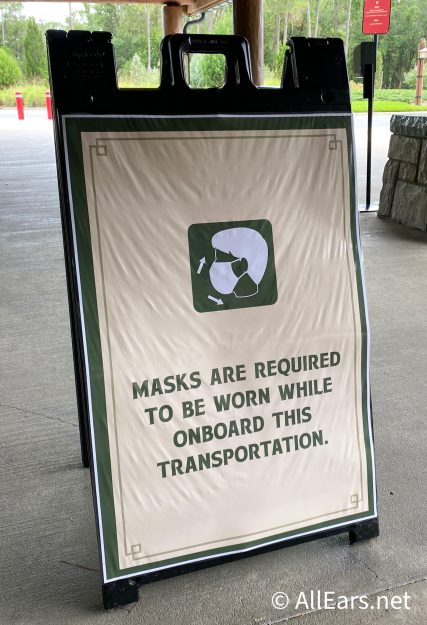 Magical Express Carried its Final Passengers
And finally, we have to talk about the biggie…Magical Express. This complimentary transportation to and from the airport ended on December 31, 2021, and guests are now required to use a paid service or to rent a car. It's a loss that many Disney fans continue to mourn, so it's definitely a hot topic of discussion.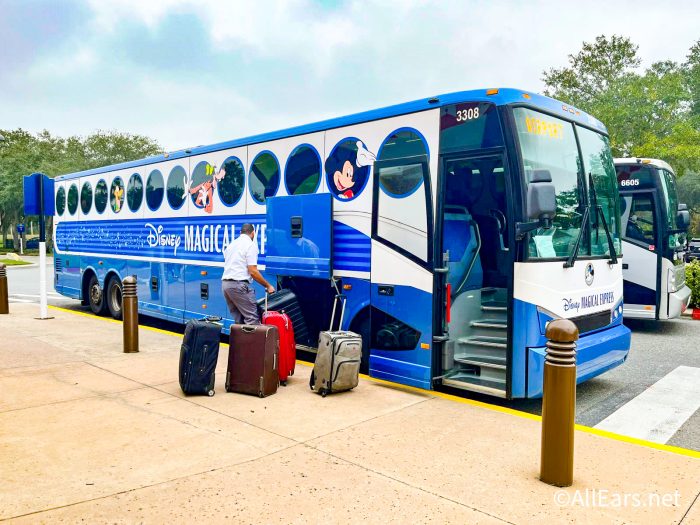 Those are some of the biggest transportation changes we had last year! We can't wait to see what 2022 holds in terms of changes, so stay tuned to AllEars for all the latest Disney World news!
Which of these changes was the best? Which was the worst? Tell us in the comments!
Join the AllEars.net Newsletter to stay on top of ALL the breaking Disney News! You'll also get access to AllEars tips, reviews, trivia, and MORE! Click here to Subscribe!