Since Disney World first opened in 1971, the Walt Disney Company had been run by a total of seven Chief Executive Officers: Roy O. Disney, Donn Tatum, Card Walker, Ron W. Miller, Michael Eisner, Bob Iger, and Bob Chapek. Disney World is constantly changing and evolving, and the parks and resorts certainly saw many changes under all of these CEOs.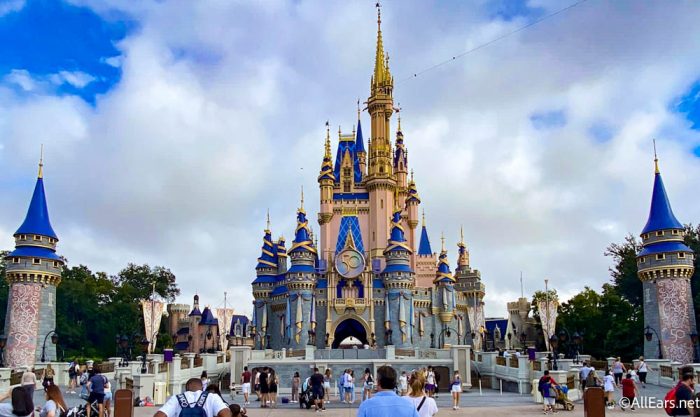 But which of the seven CEOs made the biggest changes to Disney World? Keep in mind that these changes happen through a large team of Cast Members, under the leadership of not only the CEO, but also the Chairman of Disney Parks — but that these all happen on the CEO's watch and ultimately the buck stops with them. 
Let's go through each CEO in Disney World's 50-year history and see which one made the biggest changes during their tenure!
Roy O. Disney (1929 – 1971)
Roy O. Disney led the Walt Disney Company alongside his younger brother Walt from the very beginning, and assumed the sole role as the head of the Walt Disney Company after his younger brother, Walt Disney, passed away in 1966. Walt's dream was to create a second, larger version of Disneyland in Central Florida, but he never lived to see that dream become a reality. So, Roy assumed the role and made sure that Walt's vision was brought to life.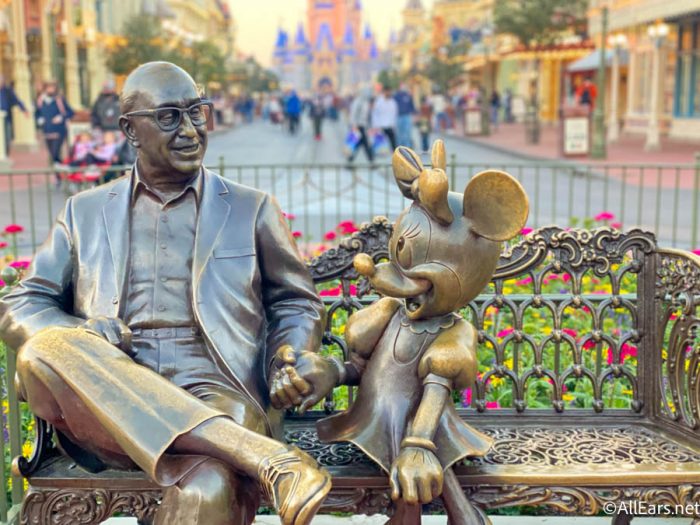 One could argue that the biggest change Disney World could possibly see was simply creating Disney World! Roy Disney passed away just a few months after Magic Kingdom opened in October of 1971.
Donn Tatum (1971 – 1976)
The next CEO following the passing of Roy O. Disney would be Donn Tatum. Tatum's tenure as CEO was relatively short, with him sitting at the top seat from 1971 until 1976. In those years, Magic Kingdom remained the only park in Disney World, and there weren't many massive changes made to the resort at that time.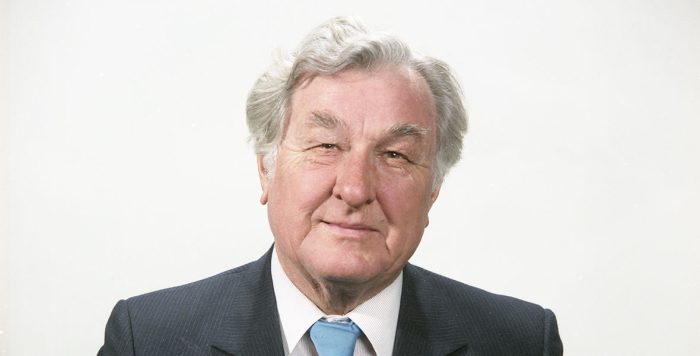 Two changes of note did take place that would have a larger impact on Disney World in years to come. First, the Lake Buena Vista Shopping Village opened in 1975 — this would later become Downtown Disney and even later would become Disney Springs as we know it today. Second, Disney's River Country, the first Disney World water park, opened in 1976 and is considered one of the first major additions to Disney World since Magic Kingdom had opened five years prior.
Card Walker (1976 – 1983)
Disney's next CEO was Card Walker, who held the role from 1976 through 1983. This was a period of major changes for Disney World compared to years past. Most notably, EPCOT opened at Disney World during Card Walker's tenure in 1982.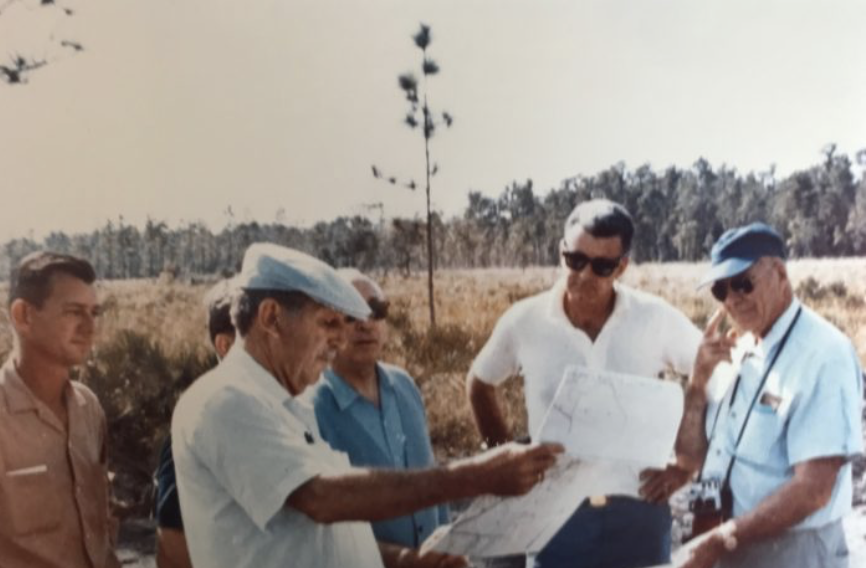 1982 was a big year for Disney World in a couple of other ways when it comes to ticketing and the ways guests could experience the now two-park resort. First, 1982 was the first time we saw Annual Passes introduced. Second, 1982 was the year we saw the "A" through "E" ticket system be phased out and the single-day tickets with all rides included phased in.
Ron W. Miller (1983 – 1984)
The next CEO of the Walt Disney Company was Ron W. Miller, who served a short term from 1983 to 1984. Miller was Walt Disney's son-in-law and the husband of Diane Disney.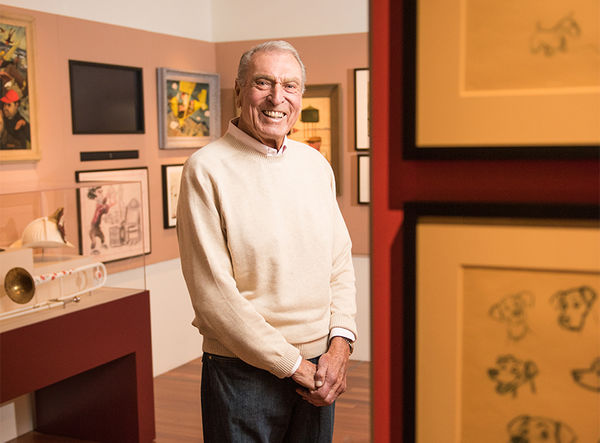 A few smaller projects took place in that time, including the opening of Journey Into Imagination in 1983, and the opening of the Morocco Pavilion and the Country Bear Christmas Special in 1984.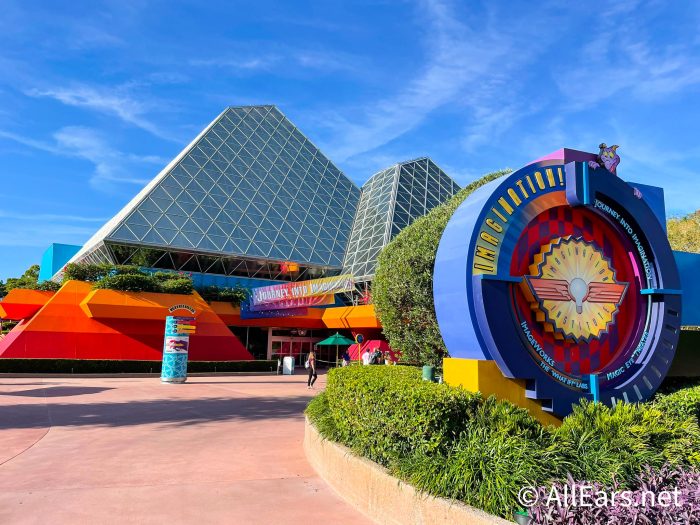 Miller would be replaced by one of the longest-running CEOs in the history of the Walt Disney Company, second only to Roy O. Disney.
Michael Eisner (1984 – 2005)
Now, let's transition into the recent trio of Disney CEO's that have each had their own significant impacts on the company. Michael Eisner took over as CEO in 1984 and in his nearly two decades as CEO added a considerable amount to Disney Parks around the globe — but especially in Disney World.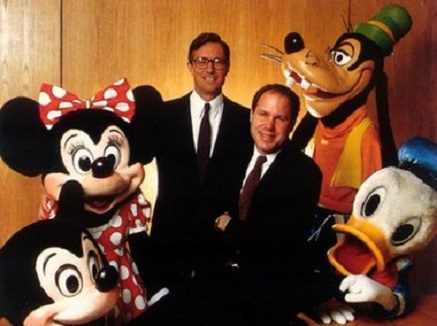 The first major change came in 1989 with a trio of openings: MGM Studios, Pleasure Island, and Typhoon Lagoon.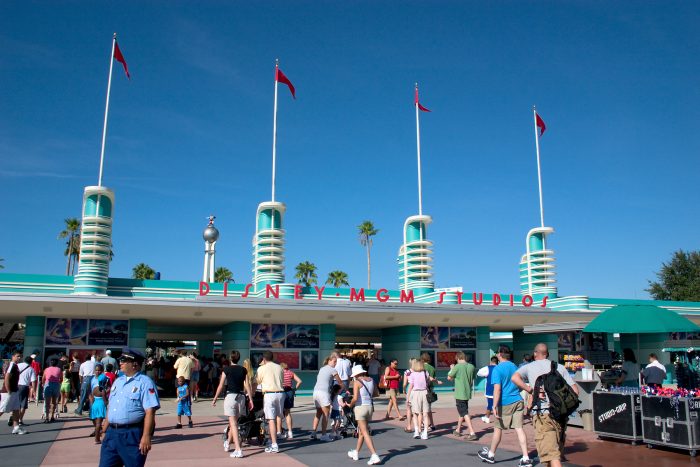 In the following two years, two major features were introduced that would forever change the way many of us planned our future vacations: The Disney Dining Plan, which launched in 1990, and Disney Vacation Club, which was founded in 1991.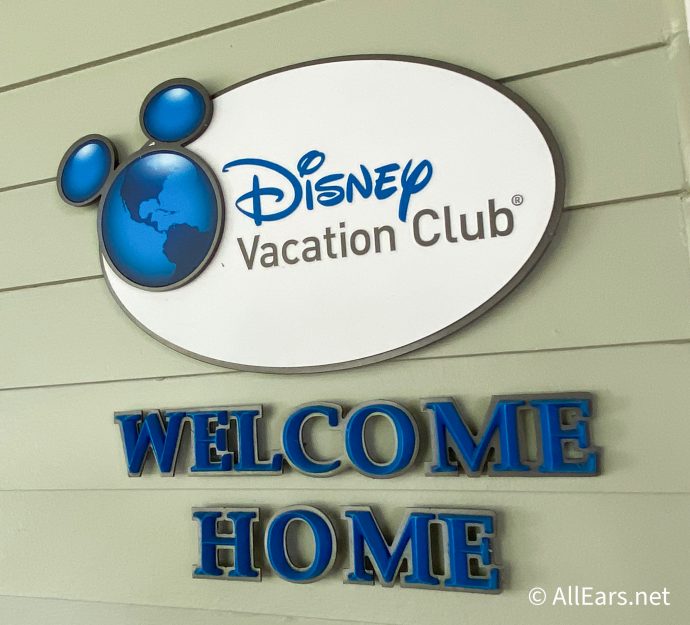 More openings would soon follow, with Blizzard Beach opening in 1995, and in 1997, Disney Village Marketplace and Pleasure Island being rebranded to Downtown Disney Marketplace. Disney's Animal Kingdom opened 1998, and Disney's FastPass system launched in 1999.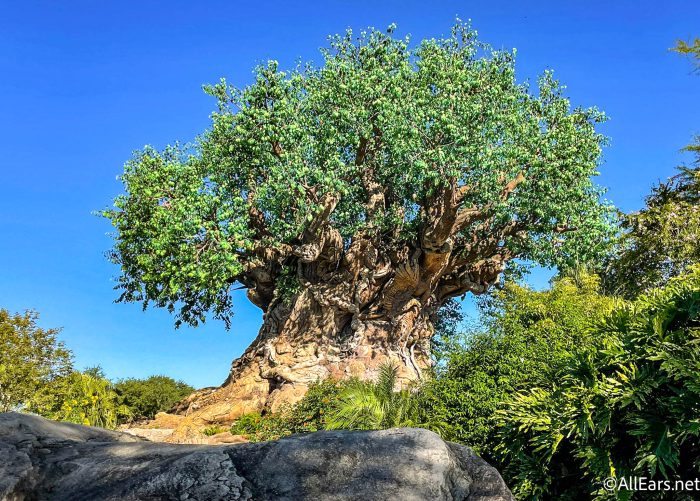 In the new millennium, a few more changes came before Eisner stepped down as CEO. River Country closed permanently in 2001, and Disney's Magical Expresse was introduced in 2005. While Eisner's run as CEO ended and Iger's began in 2005, we'll consider Magical Express as an Eisner-era change, since it was conceived and developed leading up to 2005.
Bob Iger (2005-2020)
Michael Eisner was followed by Bob Iger, who held the title of CEO from 2005 through early 2020.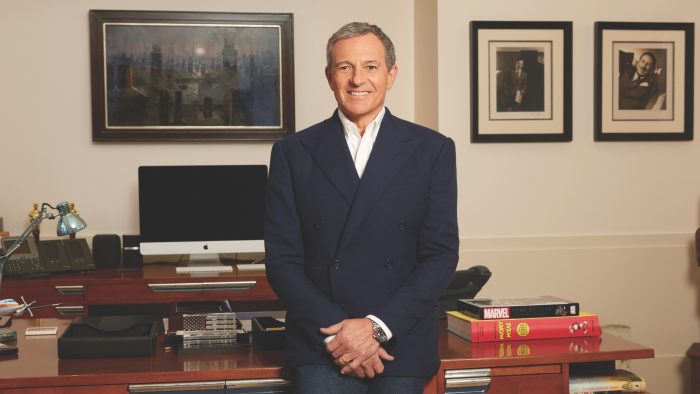 One of the first significant changes at Disney World under Iger was the closure of Pleasure Island, which took place in 2008 and would begin a total re-branding of the Downtown Disney area. A few years later, New Fantasyland had its grand opening in Magic Kingdom in 2012.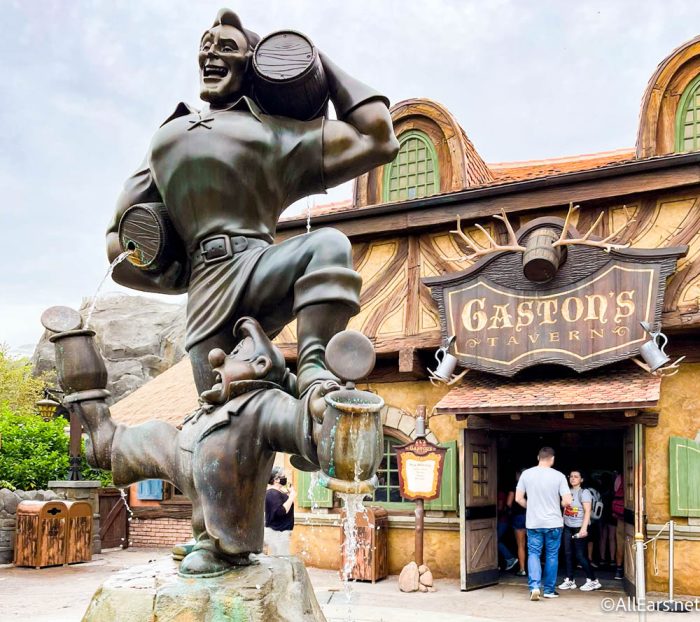 Major changes to planning Disney World vacations took place in 2013 with the launch of My Disney Experience, My Magic+, and FastPass+, which replaced the old paper FastPass system.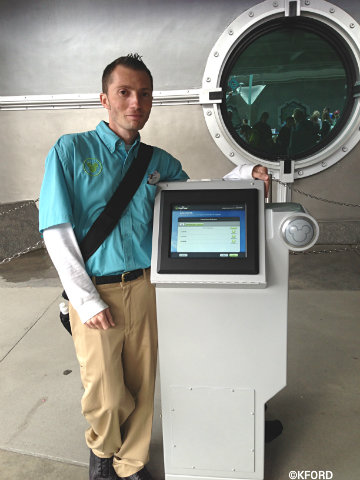 Pandora: The World of Avatar was the next significant change in Disney World, which opened in 2017. Minnie Van service also launched in 2017. And in 2018, Toy Story Land opened as a significant expansion of Disney's Hollywood Studios.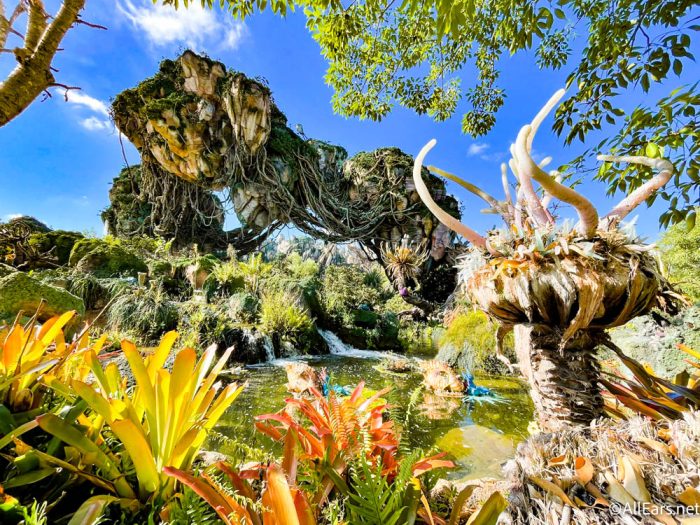 2019 was a big year for Disney World under Bob Iger: Star Wars: Galaxy's Edge opened, as did the Disney Skyliner system. Construction also began in EPCOT for its 40th Anniversary Celebration, which will take place in 2022.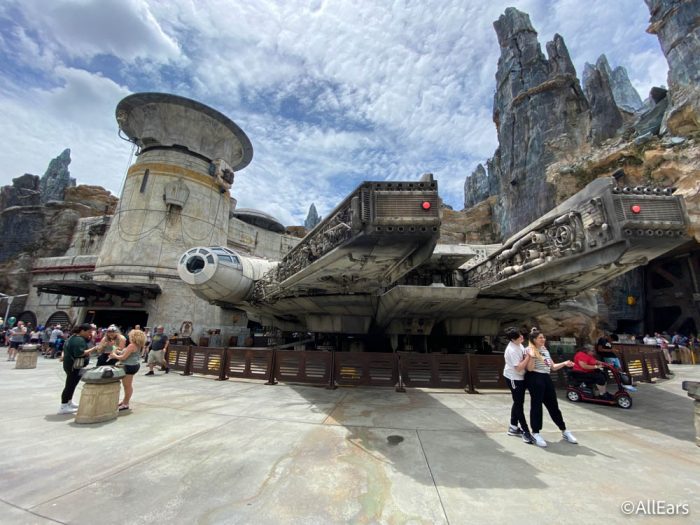 Bob Iger stepped down in early 2020 — just before Park closures due to COVID-19 began — and was replaced by Bob Chapek just weeks before what would be the biggest disruption to Disney World in its nearly 50-year history.
Bob Chapek (2020-Present)
Bob Chapek officially took over as CEO of the Walt Disney Company in February of 2020, right before Disney World would close for four months as a result of the COVID-19 pandemic.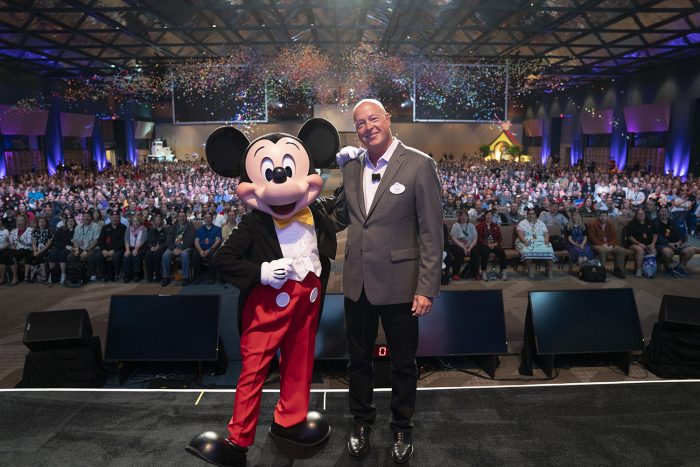 After Disney World reopened in July of 2020, a slew of major changes took place that we are continuing to see rollout to this day. During the closures, it was announced that FastPass+ would be suspended, and eventually we learned that the entire system would be replaced by Disney Genie and Genie+, a new paid system for experiencing expedited waits for rides and attractions.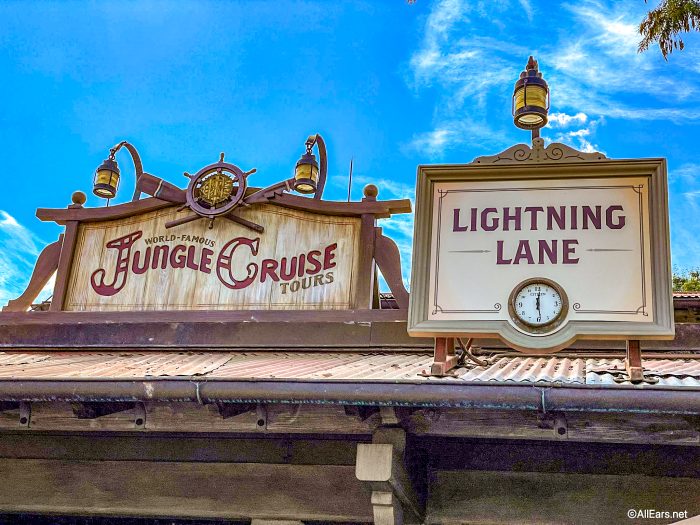 A new Annual Pass system also rolled out under Bob Chapek in 2021, with four new levels and the continuation of the Park Pass Reservation system.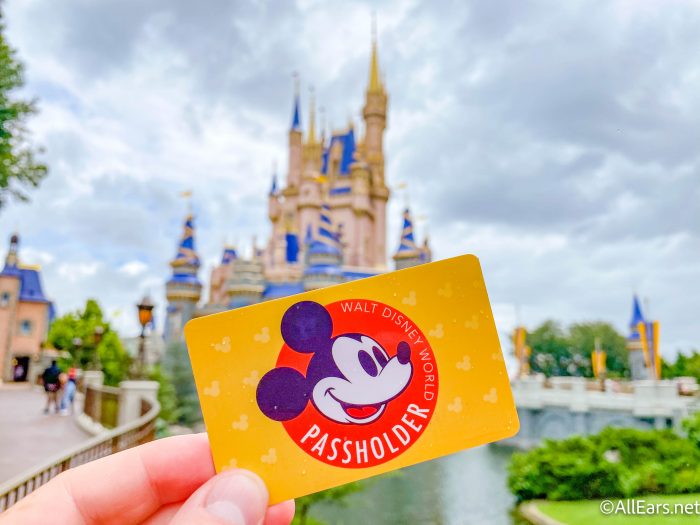 A number of changes have happened or will soon happen in a short period of time under Chapek, including Disney's Magical Express ending in January of 2022, the rollout of MagicBand+, and the introduction of new shows, rides, and hotels, including Star Wars: Galactic Starcruiser.

So, which CEO has made the biggest changes at Disney World? With Bob Chapek still in his sophomore year as CEO, it's hard to draw a fair comparison to Iger and Eisner who preceded him. While Eisner and Iger both have an impressively long list of changes under them, one could argue that Eisner made bigger, more lasting changes, with the opening of MGM Studios and Disney's Animal Kingdom, not to mention the rollout of the Dining Plan, Disney Vacation Club, and FastPass.
One thing is for sure: each of Disney's CEO's was able to leave his mark on the company and on Disney World during his tenure!
Do you have a Disney World vacation planned for 2022? Let us know in the comments!
Join the AllEars.net Newsletter to stay on top of ALL the breaking Disney News! You'll also get access to AllEars tips, reviews, trivia, and MORE! Click here to Subscribe!