DISCLOSURE: This post may contain affiliate links, meaning when you click the links and make a purchase, we receive a commission.
Hey, everyone, Molly here!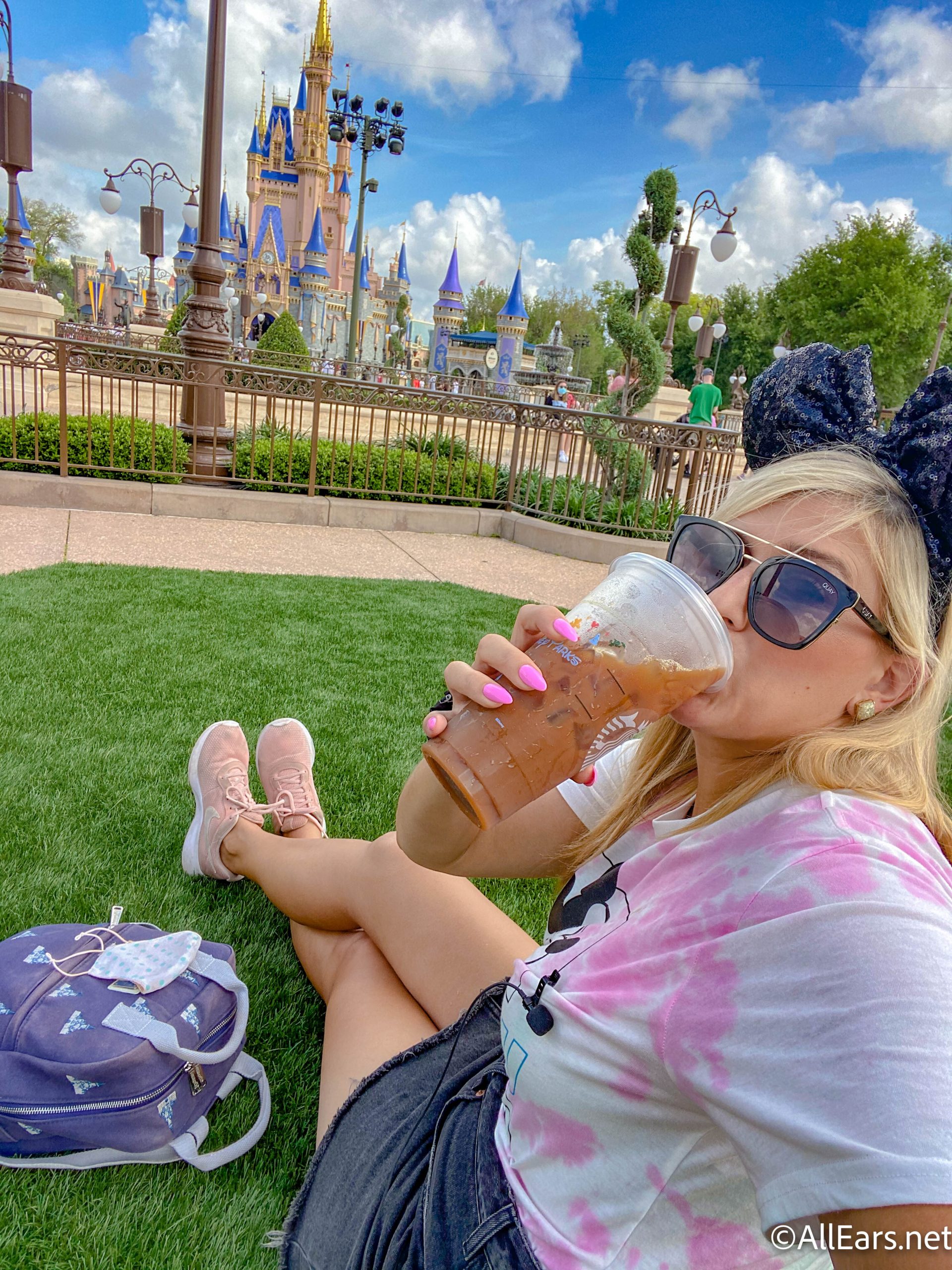 You may know me from AllEars TV, where I'm lucky enough to spend my days frolicking around Walt Disney World and Universal Orlando making videos to help our amazing followers plan their vacations.
We get asked all kinds of questions about Disney vacations and a lot of questions are about what to wear to tackle the Florida weather! I don't pretend to be a fashion blogger, but I do have lots of experience battling the temperamental Orlando sun and rain. I've worn the wrong shoes, suffered through blisters, and dealt with chafing — and I'm here to help you avoid these disasters.
Here are 5 of my outfit must-haves in the theme parks!
1. Slipshorts
I have said it before and I will continue to scream it from the rooftops — slipshorts have literally changed my life. Sounds dramatic, but anyone that's had inner thigh chafing while trying to walk through Magic Kingdom will know it's the actual worst.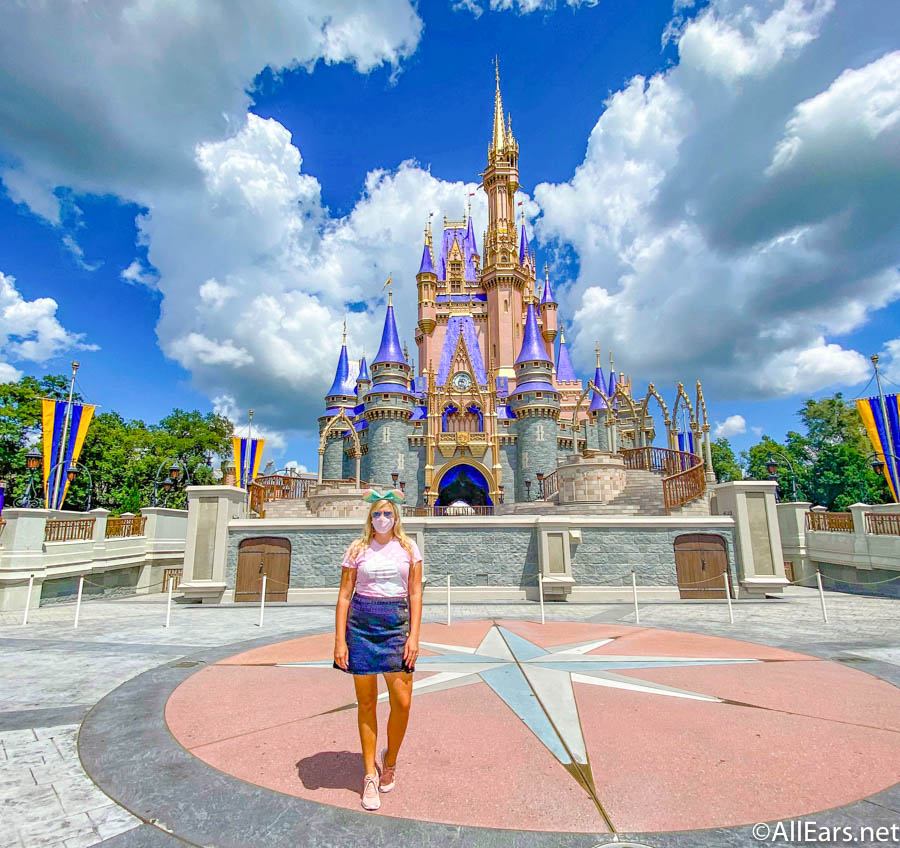 Slipshorts are very thin shorts you can wear under dresses and skirts to prevent chafing. And they WORK. I haven't worn shorts to a theme park in almost a year.
2. A Rain Jacket
Florida weather is unpredictable, especially in the summer. It can go from sunny to torrential downpour and back again — all within 30 minutes. A good rain jacket is crucial!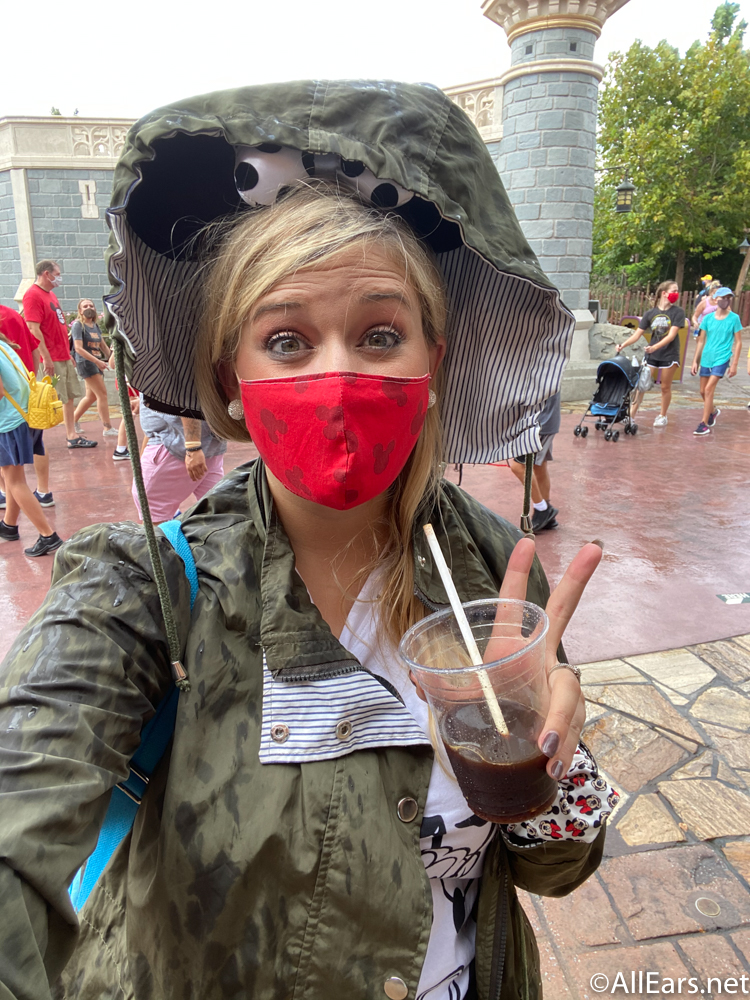 I love this one I got off Amazon because it's light, and I can fold it up really small to fit in my backpack. Also, it's very cute, which is a huge plus.
No matter what your style, having proper rain gear on you can help save you from a popup shower — or trip down Kali River Rapids.
3. Good — no — GREAT Shoes
I say this a lot, and I'll say it again, the most important thing to wear in Walt Disney World and Universal Orlando is GOOD SHOES. This is not the time to break in new sneakers or wear unsupportive sandals.
I basically wear tennis shoes every day, with one exception. I have found one (and only one to date) pair of sandals that can last a full theme park day. These slides from Target (click here) aren't as supportive as tennies, BUT they are waterproof so I wear them (or throw them in my bag) when the weather calls for rain.
I have several brands and styles of sneakers, but my favorites are the Nike Tanjun. I own them in several colors and keep buying them over and over because they're simple and comfy! I also recently grabbed the New Balance FuelCore Nergize (see photo above!) and they have proved to be equally comfy.
No matter what your style or shoe choice, make sure they are comfortable and broken in. You'll literally need to be able to walk miles in them!
4. A Backpack
When it comes to theme parks, what's the best way to haul all your stuff around? For me the answer is a small backpack! I used to carry a bag on my shoulder but ever since I went to a backpack my muscles have thanked me.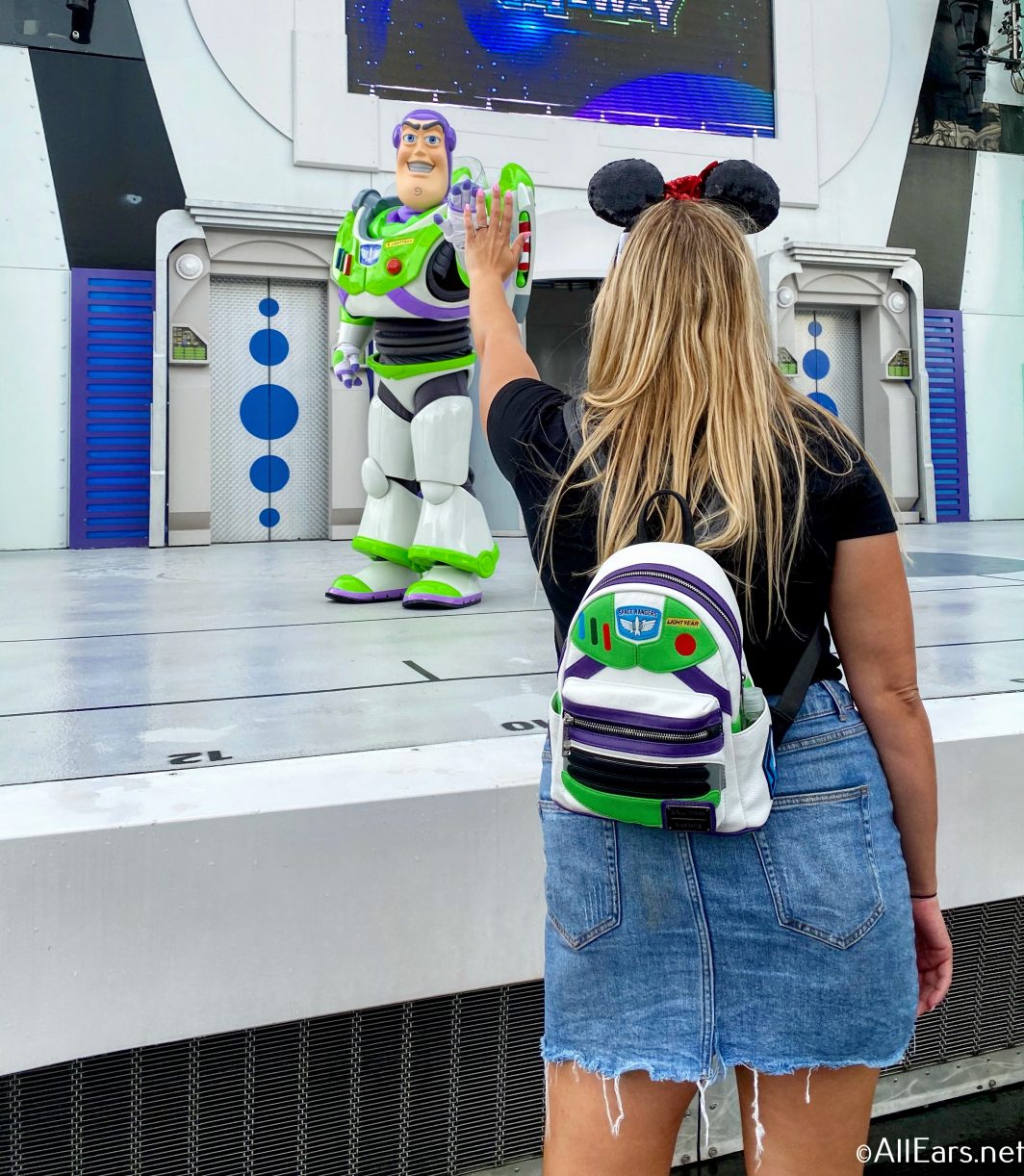 The majority of my backpacks are Loungefly brand. I have a few of the minis in the classic shape/material (see Buzz style above) and two of the rectangular canvas-shaped ones. The canvas ones actually hold a little bit more, so I wear those depending on how much I have to bring.
For me, I need to carry a decent amount of stuff for a day of filming, but it's not like I'm packing for kids. Therefore these mini-backpacks are the perfect size for everything I need — plus they come in so many styles you're almost guaranteed to find one you like!
Shop my Buzz Lightyear backpack here!
5. A Hat
You all may know that I LOVE Minnie ears, but they aren't the only headwear that has my affection. I also ALWAYS have a ballcap in my backpack in case of weather.
Ballcaps are great in case of rain (or water attraction) or extreme heat — they help my face avoid the sun! Plus they fold up nice and easy and don't take up much room in my backpack.
What are your outfit must-haves when visiting Walt Disney World? Let us know in the comments!