Hello there!! Molly here!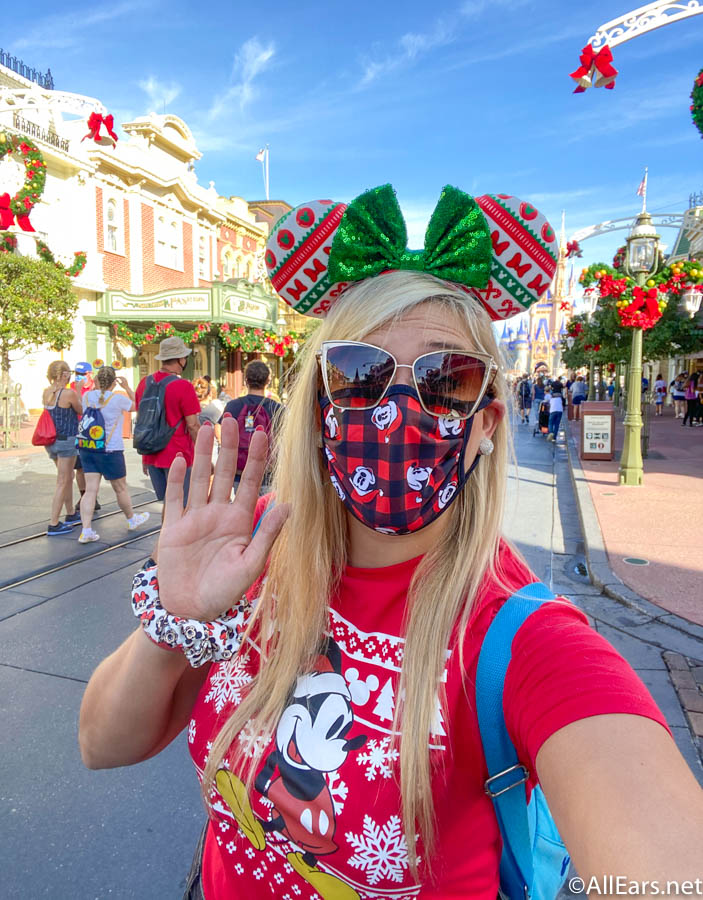 As many of you know, I spend most of my days walking around Disney and Universal theme parks shooting videos and reporting on the happenings. It's the greatest job in the world getting to help you plan your vacations, or just provide you some escape for a few minutes from the real world.
These days, lots of things are changing so quickly at Disney and Universal — so I am here to help with this new column! From time to time, I am going to take the most asked (or fun!!) questions from our Social Media Channels, YouTube Comments, and Blog Posts, and answer them for you from time to time!
Are you ready? Are you excited? I am! Let's get into it!
Molly's Answering This Week's Biggest Questions
1. When will FastPass+ and Park Hopping return?
When the Disney World parks re-opened, they did so without Park Hopping or FastPass+. With the news that Disney has recently increased their capacity, the most frequently asked questions were when these popular offerings would return.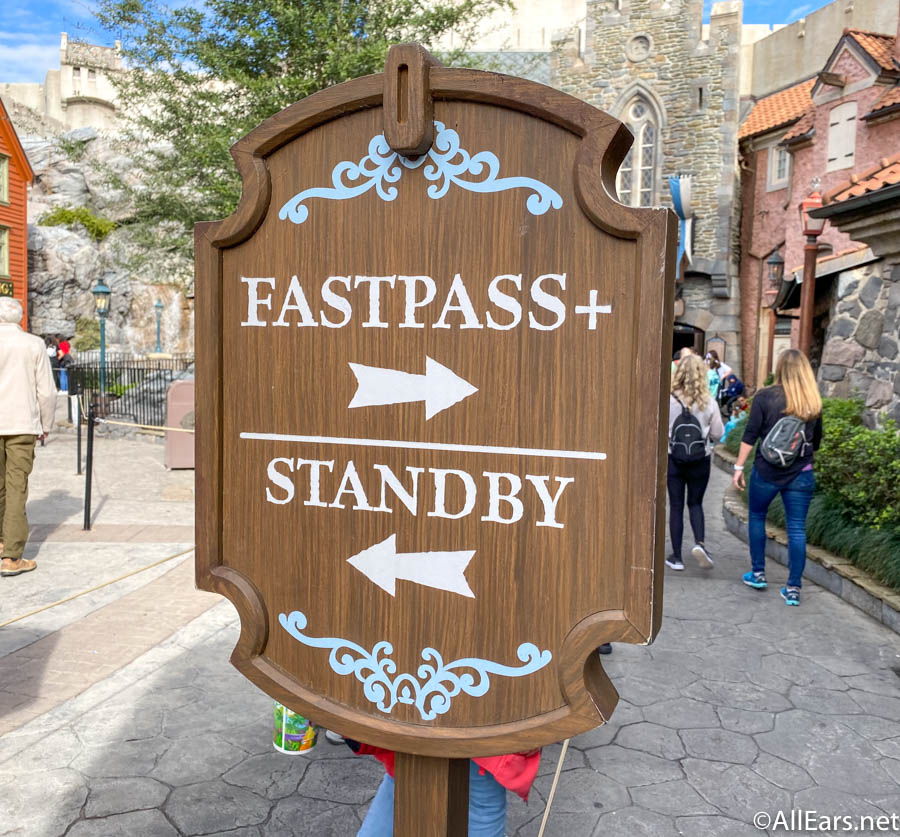 While FastPass still does not yet have a return date, Disney has announced that Park Hopping will be returning starting on January 1st, 2021! Now, it will be returning in a format a little differently than before. Park hopping will be accessible to those that have bought a park hopping ticket, or Annual Passholders with park hopping benefits.
Instead of being able to visit multiple parks whenever you choose, this modified Park Hopping will still require you to make a Park Pass reservation for the first park you plan to visit for the day. After you have already checked in and visited your first park, after 2PM, you will be able to check on the Disney World site or My Disney Experience app for up-to-date park hopping hours for a second park to visit.
We'll continue to keep you updated on the latest on Park Hopping, and of course stay tuned to our social media channels where we'll share any updates for FastPass!
2. Is Disney World Fun in a Mask?
YES. It's different, but still fun.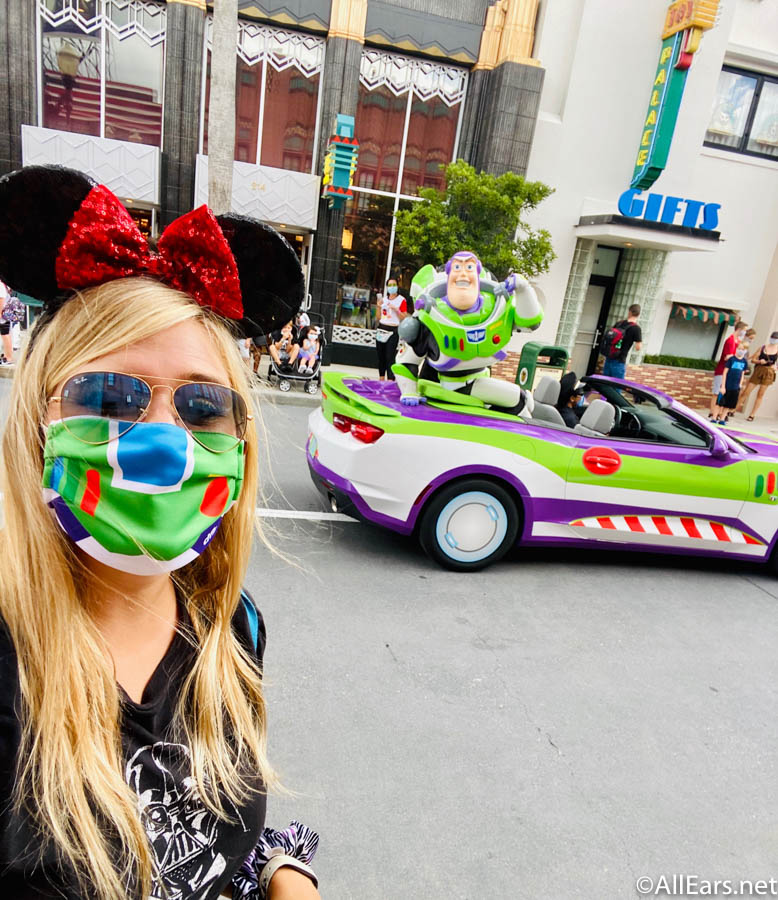 Now, I say that with the caveat that I'm a local and Annual Passholder, and I am lucky enough to visit frequently. I don't have to get on a plane to visit Disney World. If it gets too hot or crowded, I can leave and come back. I also have been wearing a mask almost every day in the hot Florida sun since Disney Springs re-opened in May, so I am used to it. So used to it, that I literally forget I'm wearing it most of the time.
If going to Disney World is will be your first time wearing a mask for more an a short trip to the grocery store, yes it's going to be hot. This is why I highly recommend practicing wearing your mask — wear it on walks outside so you can get used to it. Plan to take a lot of breaks — take advantage of those relaxation stations and plan for meals in the hottest parts of the day. If you don't think you can wear one all day — honestly, don't go. Disney is VERY strict on their policy, and guests that do not follow the rules, will be asked to leave.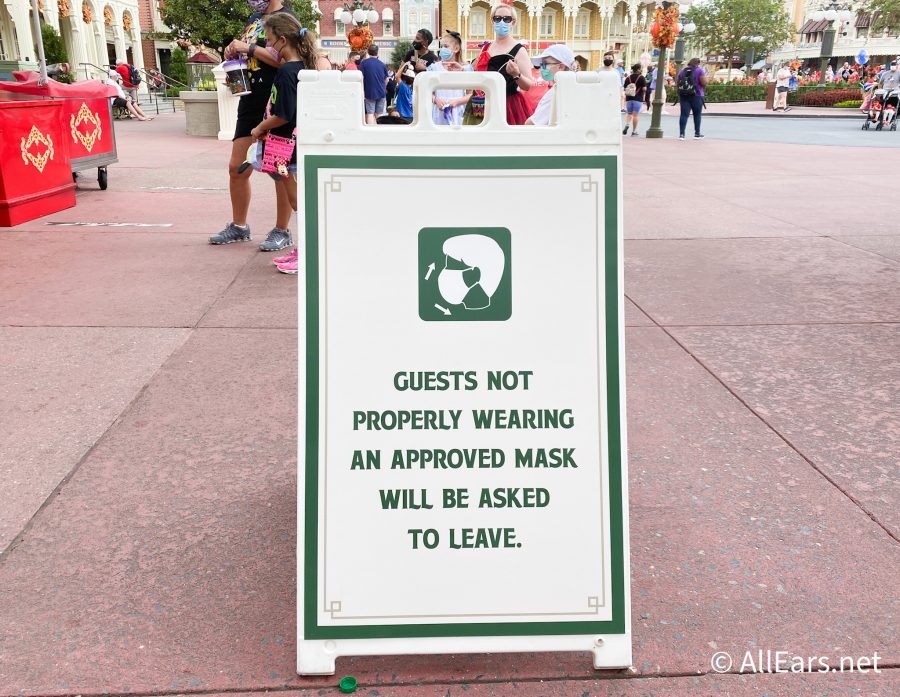 I also will say, I don't know if I would choose THIS Disney World for a big occasion — first visit, big anniversary, trip of a lifetime. While there are things I enjoy (cavalcades are so fun!), key Disney experiences, such as fireworks, live entertainment and character meet & greets, aren't happening right now.
Disney (and Universal for that matter) have done an excellent job under the circumstances. I can't tell you whether or not visiting theme parks right now is right for your family, I can only show you my experiences in the parks. And so far, my experience is that while it's very different, it's still fun. Even in a mask.
3. Who is Your Favorite Marvel Character?
Now that I watched all of the Marvel Films for the first time, lots of you want to know who ended up as my favorite character!
Ultimately, Iron-Man was my favorite of the original Avengers. I loved his sass and wit, and loved him from the beginning. Unlike others (cough Thor and Cap), who I grew to love dearly.
I also LOVE Black Panther. He's literally the BEST superhero — giving back to his community and bettering the world.
Honorable mentions go to the Guardians (I love them all but Drax is the funniest but Groot is just adorable), Sam, Loki, Bucky, and sweet baby angel Peter Parker.
4. Can I buy an Annual Pass?
Unfortunately, no. Walt Disney Annual Passes are currently not for sale — including upgrading park tickets towards one. If you are a current Disney passholder, you CAN renew however!
Universal is currently selling Annual Passes.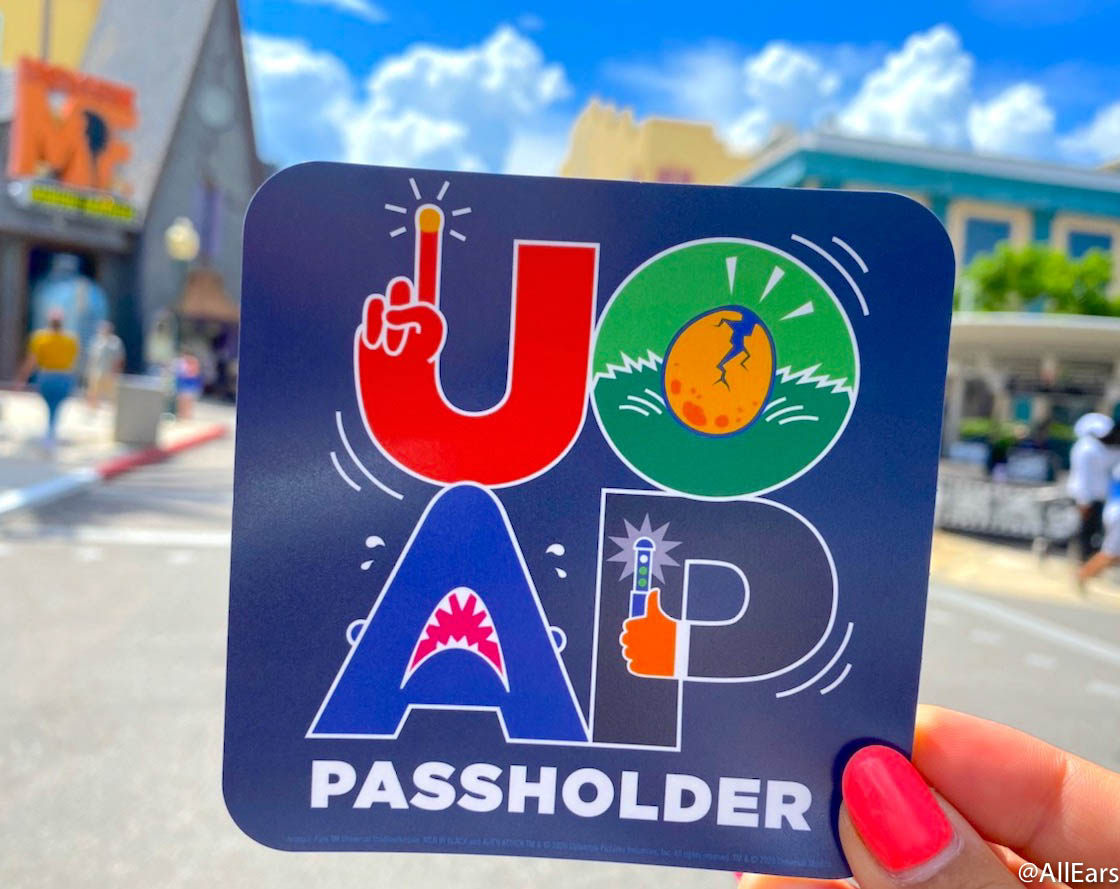 5. What has been your favorite Holiday Treat in Disney World?
Oh this is a fun one! I had the pleasure of trying almost 30 holiday treats across the Disney World Parks for a recent video.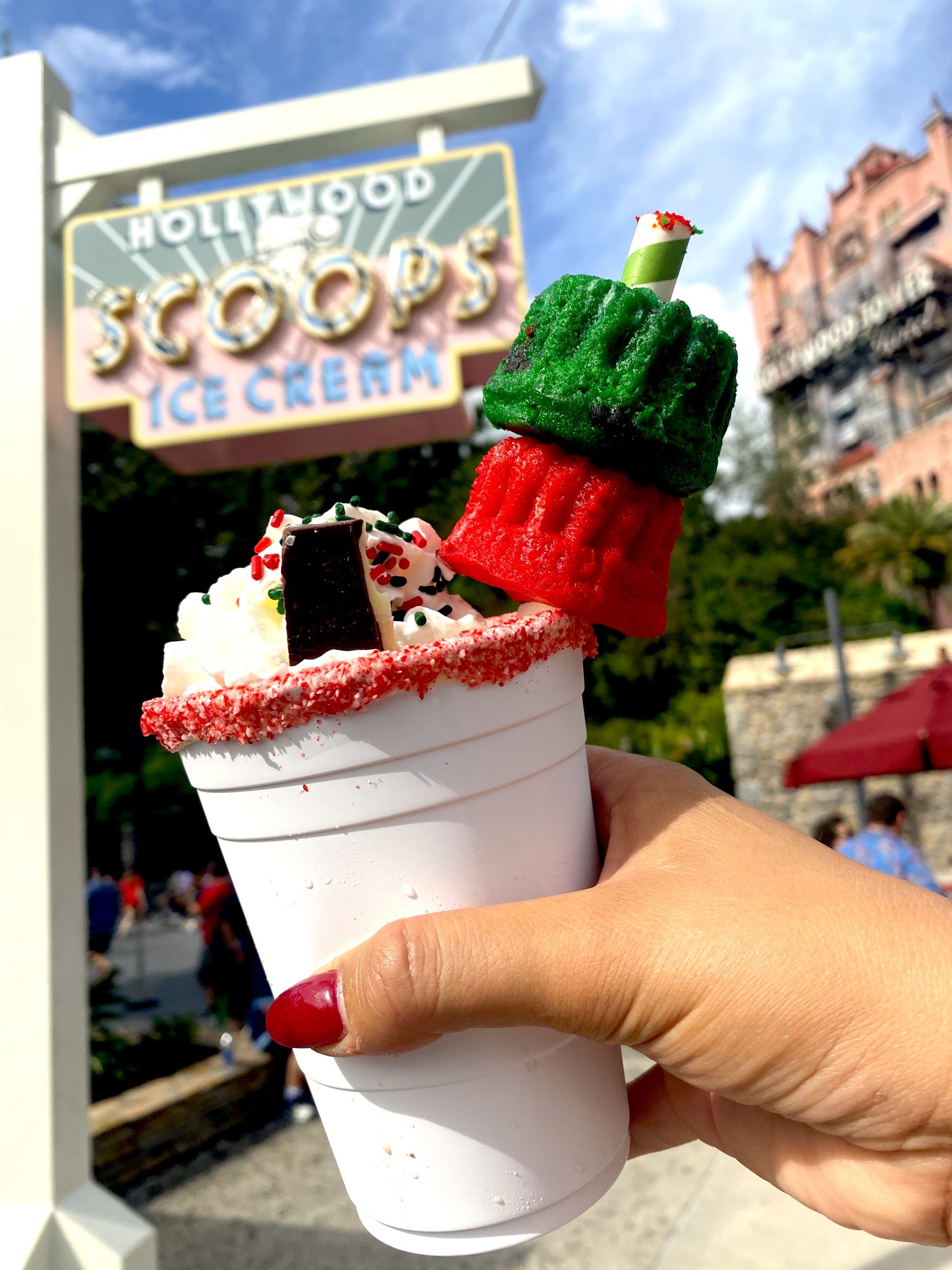 Front runners include the Twice Upon a Cupcake from the Main Street Bakery, Belle's Enchanted Christmas Tree from Gaston's Tavern, the Peppermint Bundt Milkshake from Hollywood Scoops, and the Pumpkin Cookie Ice Cream Sandwich from Dino-Bites.
You can check out the whole video here!
What questions do you have for me? I'll be answering more soon! Thank you SO much for following along with us on our adventures!!
Join the AllEars.net Newsletter to stay on top of ALL the breaking Disney News! You'll also get access to AllEars tips, reviews, trivia, and MORE! Click here to Subscribe!