Well friends…we did it!!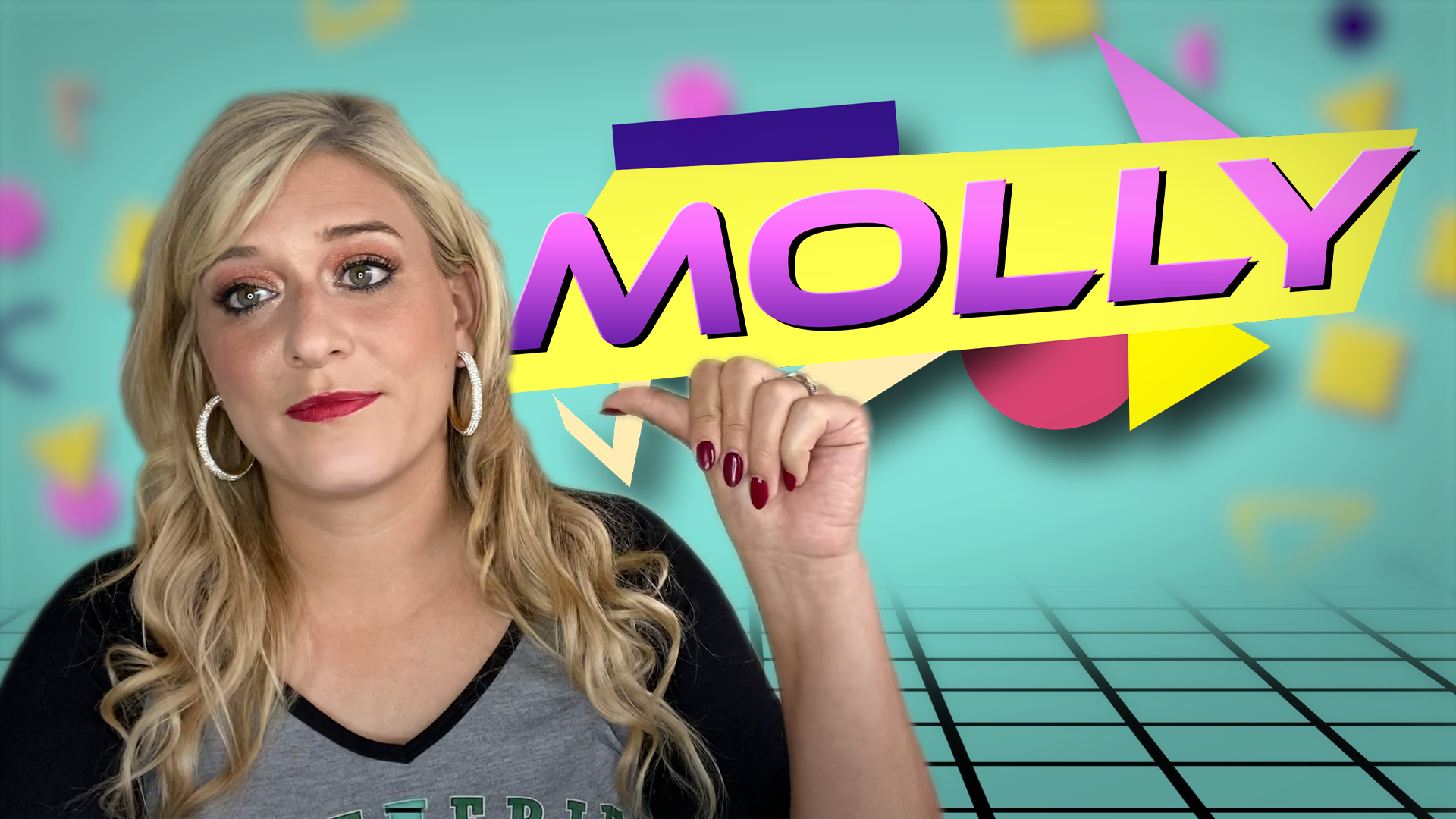 We made it through the epic journey that is the Marvel Cinematic Universe. 23 films, 12 years in the making….or was that just me?
Recently, I took it upon myself to join the rest of the world in watching the Marvel films. From Iron Man to Spider-Man, I watched them ALL. To be honest, I didn't know what to expect. I knew they were beloved and that Endgame was the highest-grossing film of all time. I knew it's all my friends could talk about for most of 2019. But I didn't think I would fall in love with the characters or even like them that much. But BOY OH BOY was I wrong.
Now that I'm done, I'd like to recap my final thoughts — and more importantly, get YOUR thoughts on the film. Basically, I want to discuss everything the rest of the world has been talking about for the last 12 years:
1. T'Challa is hands down the best superhero.
I'm not saying he's my sole favorite (He and Iron Man are tied.) but he's arguably the BEST one right? I love that he shakes things up by healing Bilbo and Buckey even though they're outsiders, wants to share Wakanda's resources with the world, and most importantly, uses his power to establish an outreach center. That's real-life superhero stuff — it's not just fighting off an evil super villain, but it's making his community and the world a better place.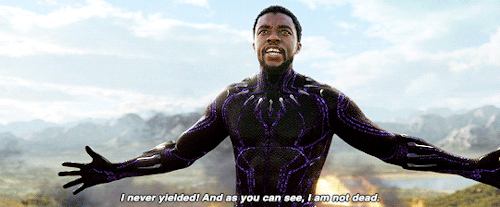 Wakanda Forever.
Who do you think is the best?
2. I cried…a lot.
I didn't realize how many tears would leave my eyeballs in these films!!! The end of Captain America and Guardians of the Galaxy Vol. 2 got me real good — but they both pale in comparison to dusting Peter Parker in Infinity War or losing Iron Man for real in End Game.
HOW did y'all last a year between these two halves of this epic saga? Did you feel empty inside every day waiting for the fate of Peter, T'challa, Bucky, Sam, Strange, Groot, Drax, Quill, Mantis, and Wanda?! I waited a day and that was almost impossible. I commend the strength of each and every one of you.
What moment made you cry the most?
3. I still can't be on board with Wanda & Vision.
I mean…he's a ROBOT, right?
I mean…was it sad when she had to kill him as a side effect of destroying the stone? Sure. Was it a real bummer that it didn't matter and she put herself through that traumatic moment for nothing? Of course. Did I chant when she said "You took EVERYTHING from me." and proceeded to wreck Thanos? Duh.
BUT HE'S A ROBOT.  Am I missing something? Guess I'll have to tune into WandaVision to see if it changes my mind.
(Still better than Jane and Thor though.)
Any MCU romantic relationships you're not into?
4. Thanos is a Hypocrite
Thanos is obvi a mega baddie, and the scariest thing about him is that thinks he's doing the right thing by obliterating half of life. But…he's also a huge hypocrite. If he truly believed in his insane plot, he would end himself, knowing he was taking up valuable resources. But NOOOOOOOO he has to snap his fingers then retire to his dream life tending to his plants.
OTHER PEOPLE HAD PLANTS TOO YOU SELFISH JERK.
Thoughts on Thanos?
5. I know who Hawkeye is…and he's pretty legit. 
When I started this, I said I have no idea who Hawkeye is. WELL, I DO NOW. And I gotta say…he's pretty awesome. But from what I understand, that's not an overwhelmingly popular opinion?
When talking to my friends and co-workers, all of them seemed pretty luke-warm towards Clint — and Natasha too in some cases.
I get that they aren't as fun or quippy as say, Tony, but they're PRETTY awesome. Clint and Natasha are literally just HUMANS that are really good at fighting. They literally hold their own when battling gods, superheroes, and monsters.
Even if you don't love them, you gotta respect their skills.
How do you feel about Hawkeye?
6. I still don't know which is the best Chris.
Going into this, I was team Pratt. As a big Parks & Recreation and Jurassic World fan, how could I not be?!
But then I met Cap and Thor…and I gotta say, Starlord is probably worse than either of them in the grand scheme of things? Maybe? It hurts even writing that.
One thing's for sure. I no longer have a front runner for the best Chris.
Who do you think is the best Chris?
7. My favorite movie was Infinity War, my least was The Incredible Hulk.
Out of 23 movies, I really like the vast majority. But my favorite of all was Infinity War, follow closely by End Game. I liked that more of the gang appeared throughout in Infinity War, but nothing beats the final battle of End Game.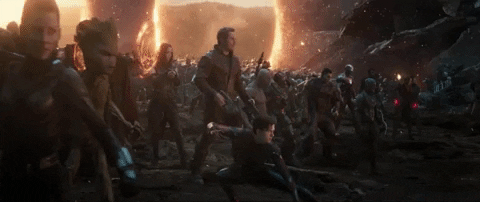 As far as non-big crossover films, my favorites were Black Panther, Captain America: The Winter Solider, both Guardians, and Thor: Ragnarok.
As far as the bottom of my list, my least faves were Dr. Strange, the first two Thors, and of course, The Incredible Hulk. Does Mark Ruffalo get to redo?
Which MCU film is your favorite and least favorite?
I started a Marvel newbie, and 23 movies later, this is me:
I get it, I love it, and I'm glad to be able to participate in pop culture convos with my friends again.
Thanks for following along on this insane journey with me!! Please share your Marvel thoughts in the comments!
Join the AllEars.net Newsletter to stay on top of ALL the breaking Disney News! You'll also get access to AllEars tips, reviews, trivia, and MORE! Click here to Subscribe!