Why, hello there! It's me, Molly! Guess who we're hanging with today…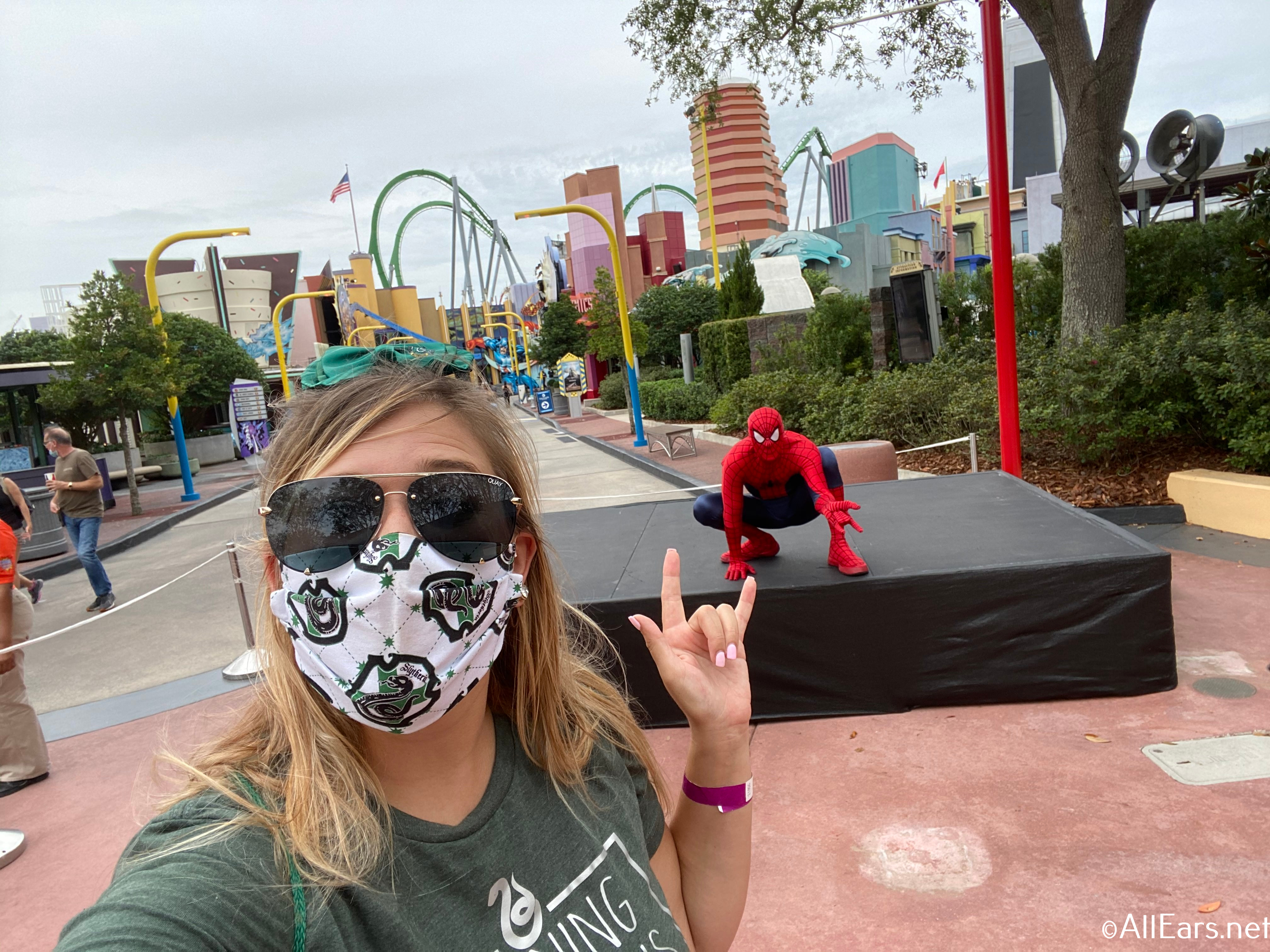 …did you guess Spider-Man?! You're so smart.
ICYMI, I am watching all of the Marvel films for the first time — and I've made it all the way to Spider-Man: Homecoming!
As always, I have no idea what to expect from this movie. In fact, I thought it was going to be Tobey McGuire until I saw Civil War, so I really am going in blind.
72 Thoughts I Had While Watching Spider-Man: Homecoming for the First Time: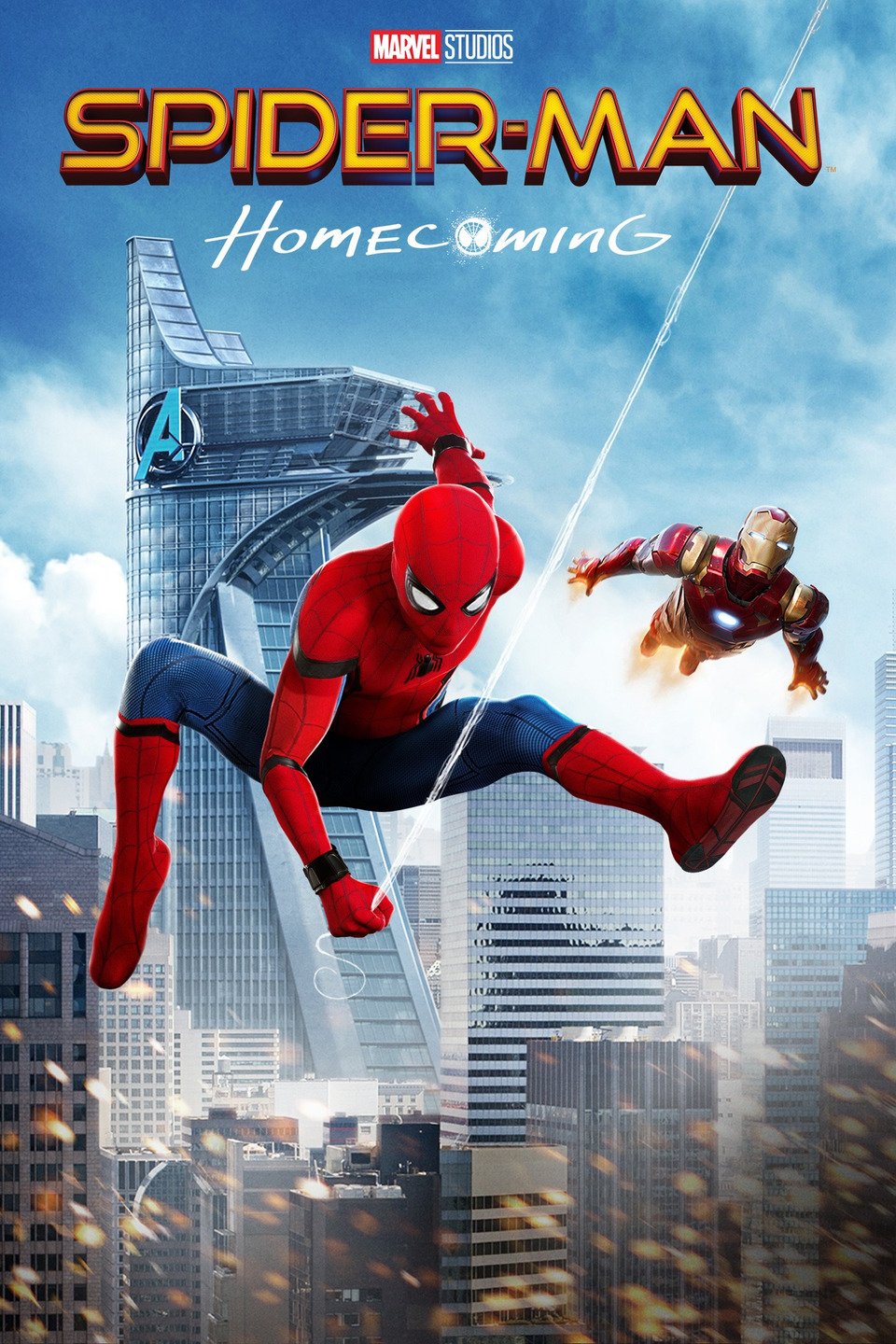 1. I hope by showing Stark tower that means other Avengers will show up. I like the tag-team films.
2. So this is like *RIGHT* after the battle of New York, right?
3. TBH that guy deserved a punch in the face.
4. STARK is on the telly!!!
5. Is Michael Keaton the bad guy?
6. So he's knock-off Falcon?
7. Good to see you again Happy.
8. I love how Spider-Man is a little, over-enthusiastic baby compared to the other Avengers.
9. 10/10 would watch Peter Parker's vlog.
10. "It's not a hug, I'm just grabbing the door for you." LOL I've missed you sassy Tony.
11. His teacher was on Orange is the New Black!
12. I love that Peter Parker, deep down, is a nerdy and precious high school student.
13. QUEEN ZENDAYA!
14. HAHAH Spider-Man giving people directions.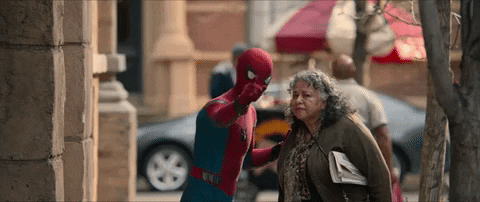 15. STAN LEE!!
16. LOL @ the robbers wearing Avengers masks.
17. Happy should really have listened to Peter about the bad guys!!
18. Are we gonna find out what happened to Peter's parents?
19. HAHAHAHAHAHAA CAPTAIN AMERICA DOING P.E. PSAs!!
20. Is Zendaya just eating toast at a party? Props.
21. I feel bad for Spider-man's friend but I'm glad he didn't do anything stupid at the party.
22. DONALD GLOVER?!
23. Why is Spider-Man so not graceful?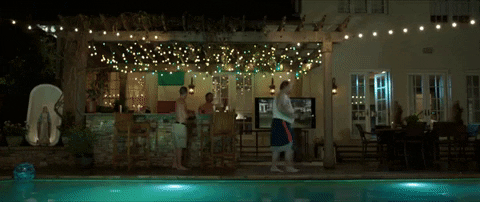 24. IRON MAN!!!
25. What is…"the big one?!" I bet it's Stark.
26. WHOA. Michael Keaton just straight murdered one of his employees.
27. He looked familiar too, who was that guys? *checks IMDB* OMG. Trey Atwood from The O.C.
28. They have a lair?!
29. "Wanted to get in some light protesting…" I love Zendaya in this movie.
30. Is it weird that his suit is a lady?
31. I do love a sassy robot.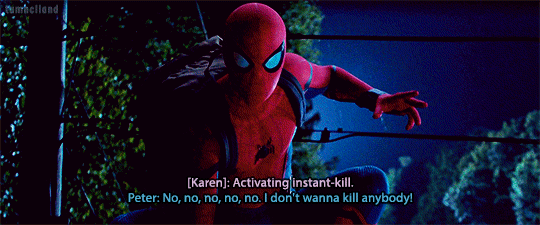 32. Oh Spider-Man you are really in a pickle now.
33. I wouldn't be disappointed either Spider-Man!! You're adorable. (Also 20 so it's fine for me to say that.)
34. GO SPIDER-MAN GO!!!!
35. I am very stressed with him being so high on the Washington Monument.
37. I realize he loves Liz but I need him to love Zendaya.
38. LOLOL Captain America also does detention PSAs.
39. I'M NOT A GIRL. HAHAHAHAH that voice does sound insane.
40. "You gotta get better at this part of the job." V. into this whole interaction.
41. Tony trying the supportive dad role is so presh.
42. I do not like fake-Falcon. Can we just get rid of him and bring back the real one?
43. I saw this scene in another film, I wanna say it was called…Titanic.
44. It's cute how Peter calls Tony "Mr. Stark."
45. Life lesson chat.
46. Normal high school life montage.
47. Sweet bb Peter asking his crush to Homecoming. *heart eyes emoji*
48. I mean, he's inevitably gonna ditch her for Spider-man related tasks but still.
49. WHOA PLOT TWIST.
50. Is that really her dad?! Didn't see that one coming.
51. SHUT UP LIZ.
52. The light changing color on Michael Keaton's face.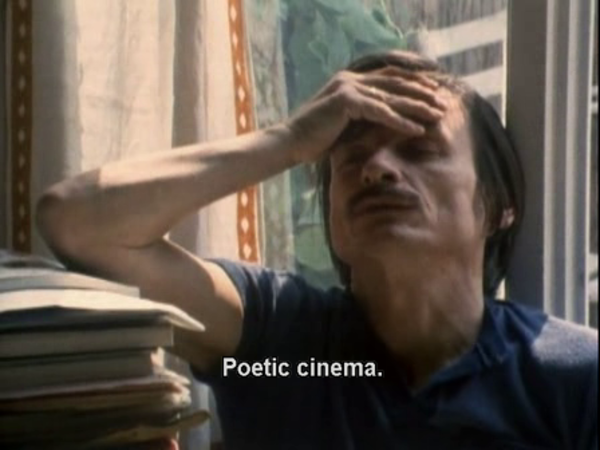 53. Batman is v. mean in this movie,
54. I appreciate his friend's commitment to the Indiana Jones hat he keeps wearing.
55. "Guy in the chair."
56. Every time a bad guy starts his speech I just think: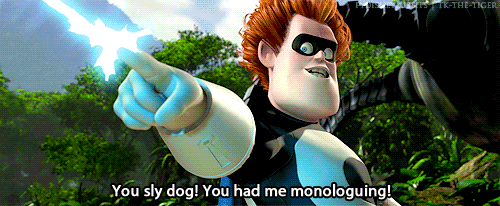 57. Sad, helpless Peter Parker screaming for help is breaking my heart.
58. COME ON SPIDER-MAN!
59. Don't let B-list Falcon take you out!
60. I hate B-list Falcon.
61. The effects in this one are really good though.
62. Even without the fancy suit, he is Spider-Man. *tear*
63. Bye Liz. That makes room for Zendaya and Peter's love.
64. Seen it before, doesn't change my excitement for Avengers Campus.
65. Papa Tony Stark!!
66. It was a test LOL. Except it wasn't.
67. PEPPS!!!!!! I missed you. Your hair looks great.
68. HAHAHAHAH AUNT MAY.
*skips credits*
69. Whoa didn't expect Michael Keaton to cover for Spidey.
*skips more credits*
70. YES ANOTHER CAPTAIN AMERICA PSA.
71. HAHAHAHHAHAHAHAH I GET IT.
72. SPIDER-MAN WILL RETURN. I love those screens, and yes I will say that every time.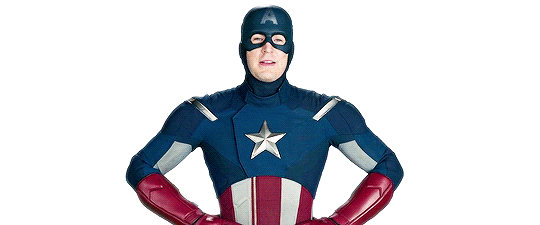 What a surprise — I enjoyed this one! I thought I was over the single character origin stories but turns out, I adore Spider-Man!
I think it helped that Iron Man was in this one too — plus it was fast-paced, funny, and generally entertaining. I loved Peter's bestie and Zendaya as well. Was it as good as Guardians or a Captain America film? No, IMO. But I liked it a LOT more than Thor's movies or Dr. Strange!
I am excited to see Spider-Man return in the team films!
On a scale from 1 – 10, where 1 is strep throat and 10 is feeling like a million bucks after a good night's rest, I give Spider-Man: Homecoming a 7.7!
Next up: Thor: Ragnarok!
Join the AllEars.net Newsletter to stay on top of ALL the breaking Disney News! You'll also get access to AllEars tips, reviews, trivia, and MORE! Click here to Subscribe!