Hey howdy hey, Molly here!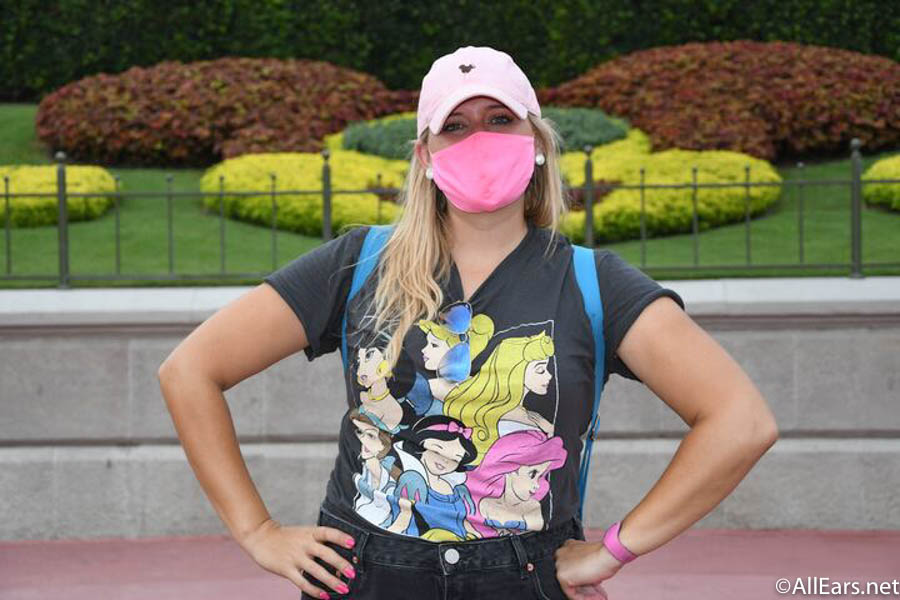 I am BACK in BUSINESS with another Marvel movie post! (ICYMI, I am watching all the Marvel movies for the first time.) It's time to kick off Phase 3, can you believe it?!
Today's topic: Captain America: Civil War.
I am REALLY excited about this — not only have the Captain America movies been among my favorites, but like ALL my Marvel friends said this one is the bomb.com.
Not sure anything about the plot, other than I feel like Age of Ultron set up the Cap/Tony feud, and I assume this movie will focus on that.
93 Thoughts I Had Watching Captain America: Civil War for the First Time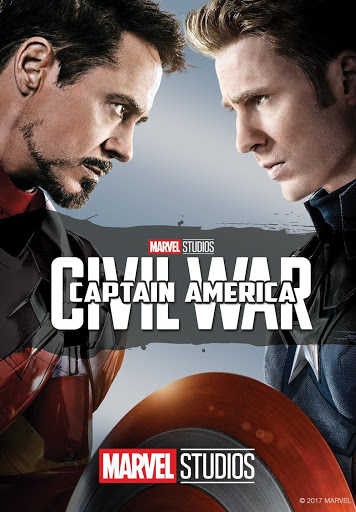 1. HYDRA I SEE THE LOGO. That's where we're starting.
2. BUCKY. Wow this escalated QUICKLY.
3. The guy yelling random words at Bucky reminds me of Ron Swanson and his typewriter.
4. I already have so many questions. Who was in the car? What is that blue stuff in the gun case?
5. Oh HEYYYY not MK or A Olsen.
6. OOOO I think this is Natasha's best hair yet.
7. WOW there are so many characters showing up so quickly. I am already v. into this movie. I like the ones where the gang's all together. Also, I really like the ones with the Falcon.
8. The action scenes in the Cap movies are the best, hands down.
9. Who is this masked man they keep focusing on? My money's on Bucky or the main bad guy from Hydra in the last movie. (I think he's who was all bloody at the end of Winter Soldier.)
10. Ok, it's def the old Hydra guy, but he seems to have some…upgrades?
11. What IS this mystical red vile?
12. Oh HECK yes, Scarlett Witch.
13. Wait no, she injured civilians. That's not what the Avengers are about. But, she DID save Cap?
14. OH HEY Papa Stark and weird young Tony Stark.
15. The other bb CGI didn't stress me out (Cap and Michael Douglas) but I don't feel great about Tony's.
16. Look how much better REAL Tony is. Wait — this time, the technology is part of the plot? I guess that excuses it a little bit.
17. WHERE IS PEPPS?!
18. I know that voice… Alfre Woodard!! Betty Applewhite from Desperate Housewives!
19. OOOOOOOOF this is very upsetting for Tony. Also, giving me major Mrs. Kitner from Jaws vibes.
20. WAKANDA!!! I know that place. (Well, I know it's a word people say when talking about Marvel things.)
21. Vision!
22. Rhodes! (I get excited each time someone I recognize shows up.)
23. Wait….isn't he from The Incredible Hulk? Like the bad one with Edward Norton? I thought we laid that movie to rest. Guess he got promoted.
24. This movie is also giving me big time Incredibles vibes with the whole trying to hide the superheroes thing.
25. Hmmmm. Who is this? All I know is that red star notebook is important.
26. WAIT the date in 1991. That probs refers back to whatever Bucky did at the beginning.
27. Cap vs. Iron Man. Could've predicted that.
28. OH NO DID PEGGY JUST DIE?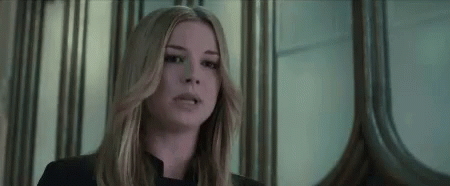 29. WAIT. That girl was Cap's neighbor and in S.H.I.E.L.D!? And related to Peggy? She's a cool chick.
30. Can Natasha and Steve just be together already?!
31. OMG BLACK PANTHER?! I'm excited and sad all at once.
32. Black Panther's dad. 😭
33. BUCKY NO. (I don't think he really did it.)
34. "In my culture, death is not the end. It's more of a stepping-off point." Legit crying now.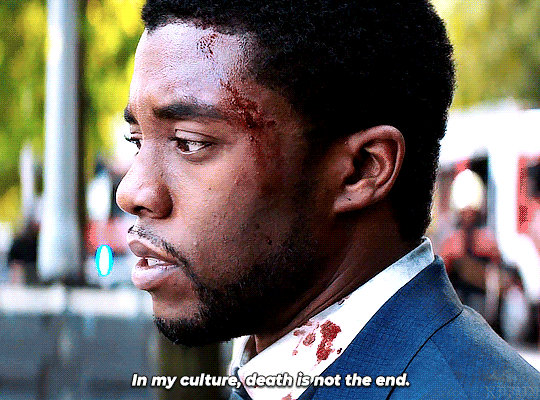 35. I kinda love the ball cap and aviator vibe from Cap and Falcon.
36. I assume that weird pump machine has something to do with the weird red vile.
37. BUCKY!! Legit gasped when he appeared behind Cap.
38. "I'm not going to kill anyone." Proceeds to beat the nonsense out of everyone.
39. BLACK. PANTHER.
40. They're all so fast. They should forget fighting crime and try out for the Olympics.
41. Ok, Bucky jumping on that motorcycle is the coolest thing yet.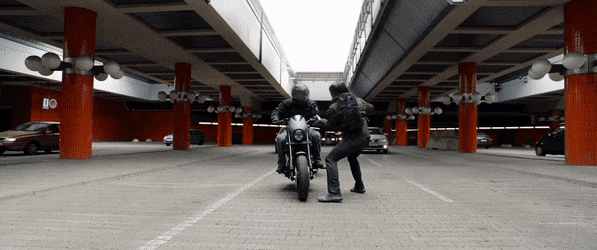 42. Oof, tough words from Rhodes.
43. Does Vision love Wanda? Is that possible?
44.  T'Challa is laying it DOWN.
45. Ross is….Bilbo Baggins?!?!
46. Ok but seriously, where is Pepps??
47. "Bird costume." LOL
48. Who is this scary new guy? What's in the crate?
49. Oh.
50. I get it now. Those are his hypnotic words. Like how Zoolander's was "Frankie Says Relax."
51. T'CHALLA IN DA BUILDING.
52. Just jumped when Bucky punched through the helicopter glass.
53. It's Cap's turn to pull Bucky out of the water.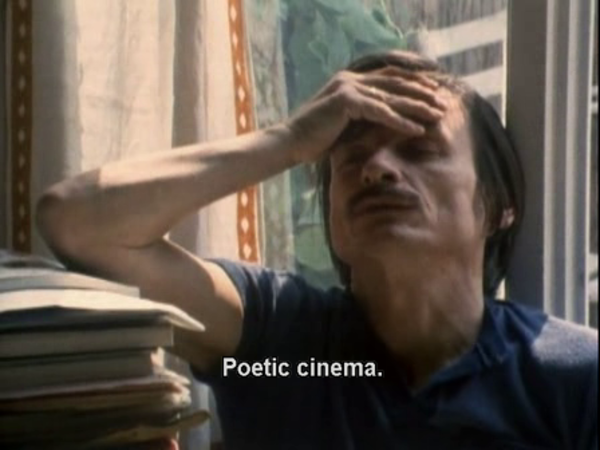 54. "I'm not the only Winter Soldier." WHAT.
55. Guess we know what the crazy blue ice packs are now.
56. "I know a guy." Does that mean…Ant-man?!!!!!!
57. I assume Tony's idea is Bruce?
58. No I am so wrong but I know WHO THAT IS!!!
59. SPIDER-MAN!!!!!!
60. Clint!! I love the reunions!
61. Is Vision dead? He can't be — he has an infinity stone in his head.
62. "Can you move your seat up?" LOL love the old BFF vs. new BFF.
63. It's a *little* weird that she's Peggy's niece, but good for Cap. Old BFF and New BFF approve.
64. ANT-MAN!!!!
65. Suit up. CHILLS.
66. Spider-man is so precious. He must be protected at all costs.
67. Ok so we have Iron Man, War Machine, Black Widow, Spider-man, Vision, and Black Panther vs. Captain America, Hawkeye, Falcon, Winter Soldier, Scarlet Witch and Ant-Man. Honestly….it's anybody's game.
68. I love how Ant-man and Spider-man (LOL both insects) are new to fighting and just…chatting a lot.
69. I don't like any of them fighting, but I really hate Natasha and Clint beating each other up.
70. "I'm good, arrow-guy." Glad Paul Rudd is here to bring some jokes.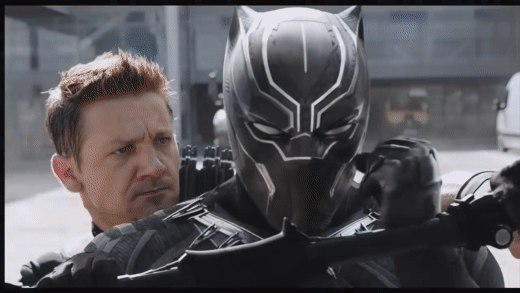 71. "I'm Clint." "I don't care." LOL Black Panther I love you so much.
72. Scarlet Witch is kinda the MVP of this whole thing.
73. It would be really great if everyone could just GET ALONG.
74. RHODES NO.
75. Also how has Nick Fury not shown up yet?
76. Phew, Rhodes is alive.
77. Iron Man, I love you, but you was wrong.
78. I hope Tony is gonna get them all outta jail!
79. "I'll put you on hold, I love to watch the line blink." I've missed you sassy Tony.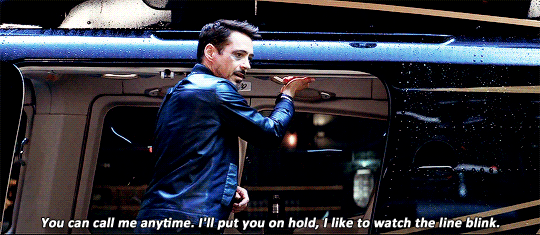 80. Black Panther coming!
81. I loved how quick it was for Cap and Tony to forgive and align. Now I want all 12 of them fighting together.
81. OMG TONY'S PARENTS WERE IN THE CAR WEREN'T THEY.
82. Bucky killed the Starks? Oh this is painful for everyone.
82. No guys, stop fighting amongst yourselves again. The real bad guy is RIGHT there. (Also, who IS the bad guy. I feel like we've got a reveal coming.)
83. So he's just some guy scorned by the Avengers? That's…anti-climactic.
84. Tony and Cap beating each other up makes me really uncomfortable and sad.
85. He dropped his shield. WAHHHH.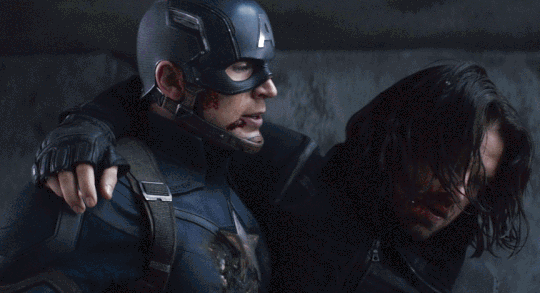 86. STAN LEE!!! Tony Stank LOL.
87. TEEHEE he put him on hold.
88. "I'll be there." <3
*skips credits*
89. Are we saying bye to Bucky? Tear. I hope we see you again!
90. AWWW it was thanks to T'Challa. He is the best one possibly? TBD.
91. OMG WE'RE IN WAKANDA!!!
*skips more credits*
92. LOL imagine being in high school and also being an Avenger.
93. I repeat, Peter Parker is a treasure. I can't wait for his movie!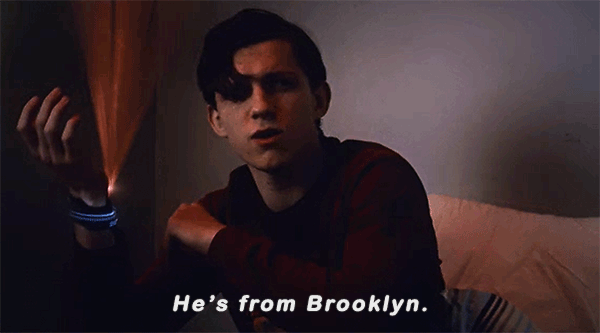 Overall, this was very good but not quite as good as I hoped. (Unpopular opinion.) Maybe my expectations too high — but mostly I think I don't like it when they fight each other. I was really uncomfortable watching Cap and Iron man punch each other's beautiful faces. (I was also uncomfortable by the robot/Wanda romance.)
I assumed the 12 of them would team up to fight an army of Winter Soldiers, and was a little let down when the bad guy was just some fella scorned by the Avengers. THAT SAID, big props for being unpredictable, and it was a pretty meaningful twist!
I did love everybody together, and the introduction of Spider-man and Black Panther. I assume they'll all team up at some point, but I gotta keep trekking through to get here!
Overall, on a scale of 1 – 10, where 1 is stubbing your toe and a 10 is an hour long foot rub after walking all day, I give Captain America: Civil War an 8!
Next up: Doctor Strange
Join the AllEars.net Newsletter to stay on top of ALL the breaking Disney News! You'll also get access to AllEars tips, reviews, trivia, and MORE! Click here to Subscribe!